I never knew this place existed. Unless you are from Tennessee, you might be thinking the same thing I was, when I was told the worlds largest Bass Pro Shop is in a giant pyramid!
That's right. The worlds largest Bass Pro Shop is in a giant pyramid, located in Memphis Tennessee. At 535,000 square feet, it out does the "Grandaddy of all Bass Pro Shops" located in Springfield, MO, which is just under 500,000 sq ft. Not only is it the largest Bass Pro Shop, it's also one of the largest pyramids in the world.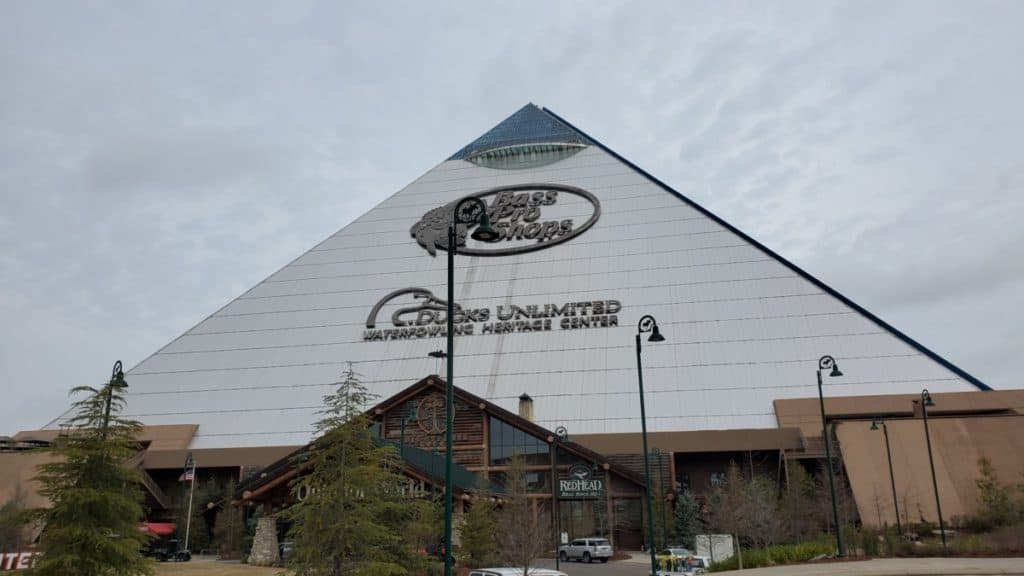 Is The Bass Pro Pyramid Cursed?
Lets get right to the good stuff. The Memphis Pyramid opened its doors in 1991. It got off to a rough start when the sewers backed up during its grand opening concert by the Judds.
Even during the building phase it had many problems. There was a torrential rainfall that delayed construction. Plans for shops and amenities in the pyramid also fell through. There are stories of a death inside the pyramid, and two people were gunned down in a bar nearby.
In 2004, the pyramid closed its doors and sat mostly vacant for a decade. It was being called the "tomb of doom." A building as unique as this, with a shaky history, can't help but create some urban legends.
The most popular legend being the crystal skull that was discovered in a black metal box attached the the beams in the ceiling. It turns out, it was placed there by Isaac Tigrett, founder of the Hard Rock Café restaurant chain during construction.
Apparently the skull was only one of many items placed inside the pyramid. The other items have yet to be found. At the removal of the skull, Tigrett was quoted saying "You don't have any idea what you have done," and  "The cosmic balance of the earth may have been disrupted."
Check out this promo video from 1990 showing what the pyramid was suppose to be
How Big Is The Memphis Pyramid?
The pyramid stands 321 feet tall and has 535,000 square feet inside. It contains a hotel, an indoor swamp, and a bowling alley, restaurant, ten aquariums, 600,000 gallons of water features, shooting range, archery range, observation deck and the nations tallest free standing elevator. It typically ranks in the top ten largest pyramids, depending on how you score it.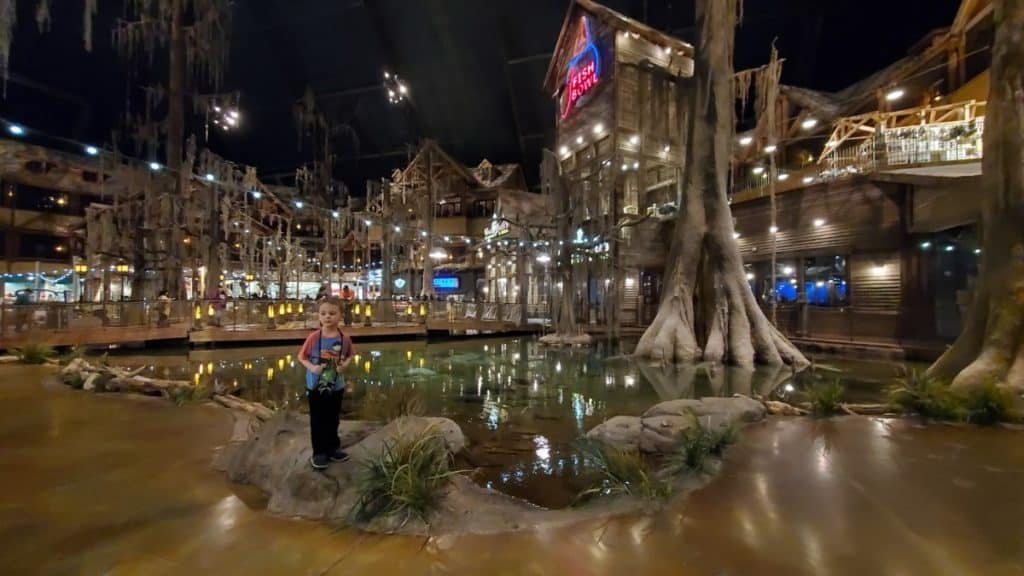 Why Build A Pyramid In Memphis?
It turns out there is an ancient city in Egypt also named Memphis. Originally they were going to build three pyramids to replicate the three pyramids of Giza, which are located near the city of Memphis in Egypt. They only ended up building one, which is a two thirds replica.
Memphis was looking for a landmark that would set them apart. It was suppose to rival the Statue of Liberty, and the St. Louis Arch. Instead, they ended up with the worlds largest Bass Pro Shop.
It did end up being the cities most unique landmark. So why haven't I ever heard of it? After talking with several friends of mine, it seems like I'm not the only one who is unaware of this building.
My Impressions Of The Pyramid
I just happened to be in Memphis visiting a friend who moved there. He lives at the end of a cul de sac. In the evening, all the neighbors pull out their lawn chairs and form a circle for some social time while watching the kids ride around on anything with wheels.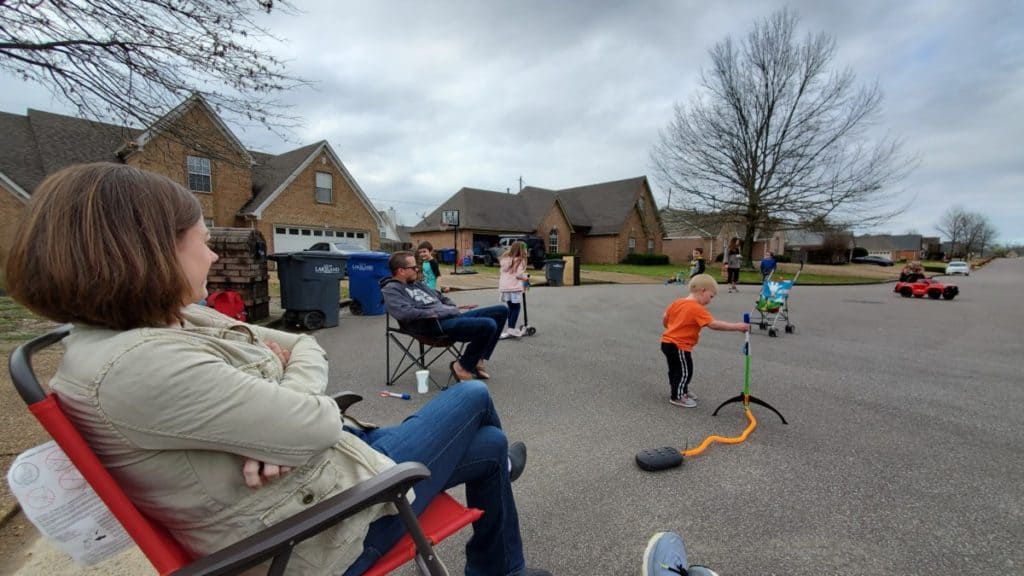 I brought up the question of, "what to do" while in Memphis. They all agreed, I must see the pyramid. Since Graceland was the only thing on my schedule, and I already did that, I was off to see the pyramid.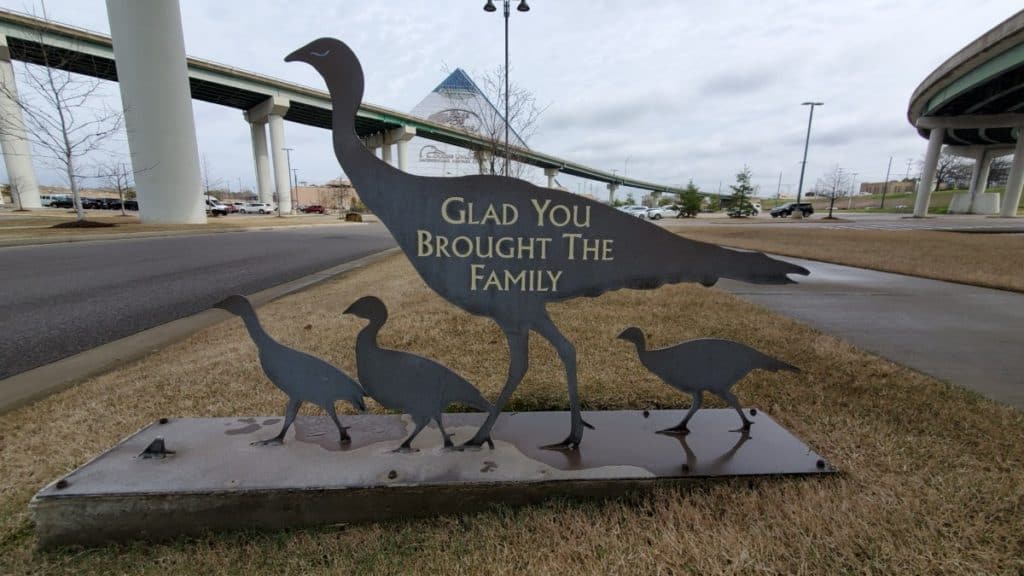 It was just me and my four year old son Reed. The pyramid is located on the edge of the Mississippi river, amid a tangle of highways just outside the front doors. In fact, most of the parking is located underneath the highways. I was a little worried about finding a parking spot, but there were plenty to choose from.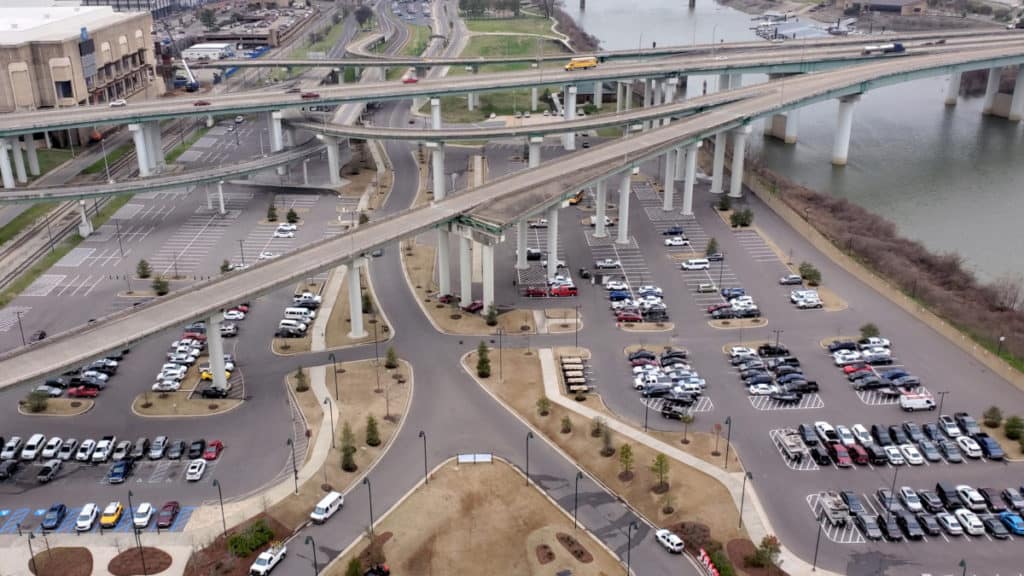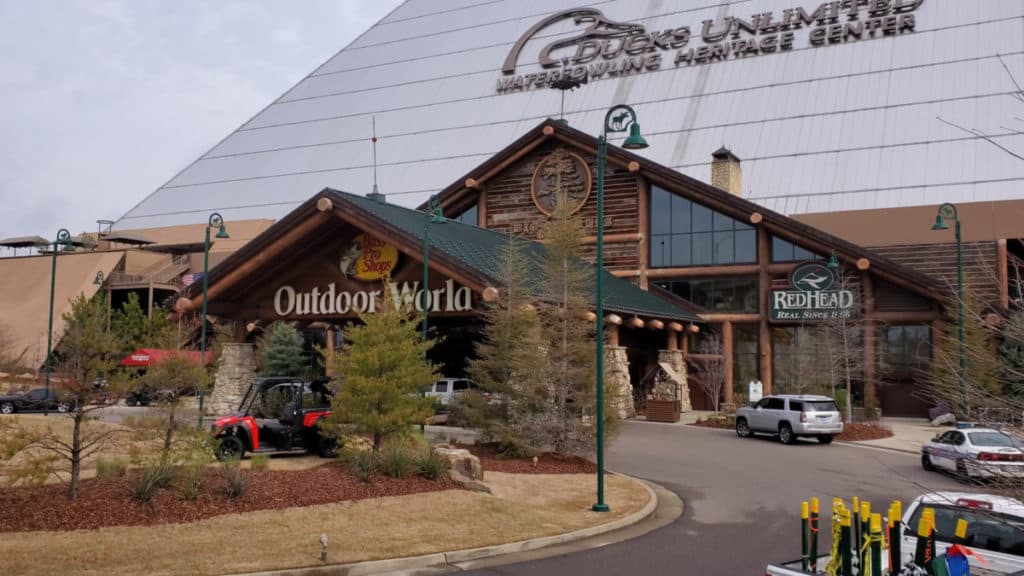 It has a grand entrance with a covered drop off in front of the main doors. As you enter, you immediately feel the size of this place. You walk though a turnstile, and enter the actual pyramid. The ceilings are black, so it is dark when you look up. It feels like you are outside at night among a cypress forest.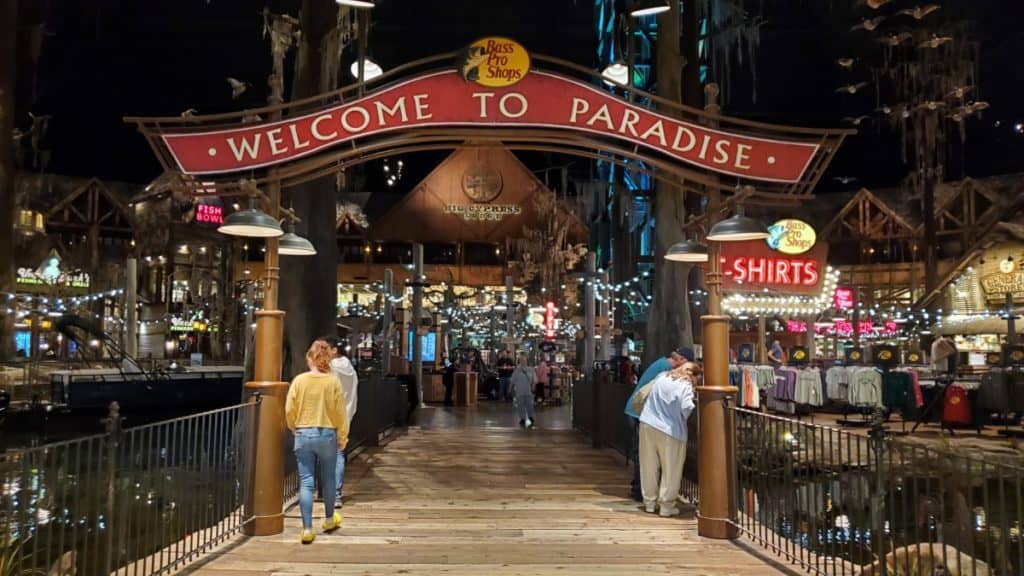 The first thing you do is walk over a bridge and see all the fish swimming around. You can't help but notice the 300 foot free standing elevator in the middle. It is made of glass and lit up with many colors.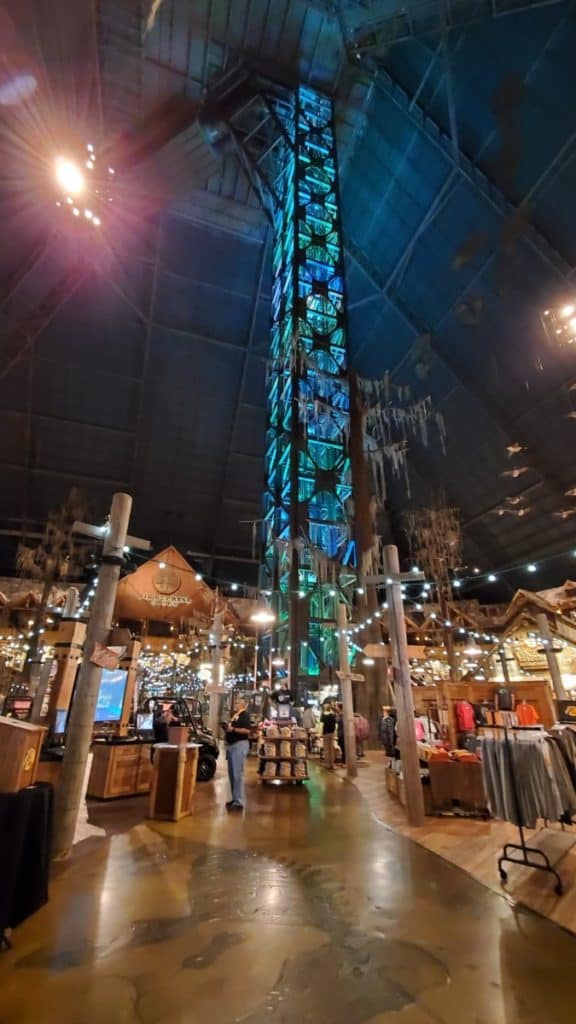 After looking at many of the ponds and aquariums, we wandered into Uncle Bucks Fish Bowl and Grill. Inside is a small bowling alley and restaurant. We bowled for thirty minutes. The alley is lit in neon blue and has an underwater theme.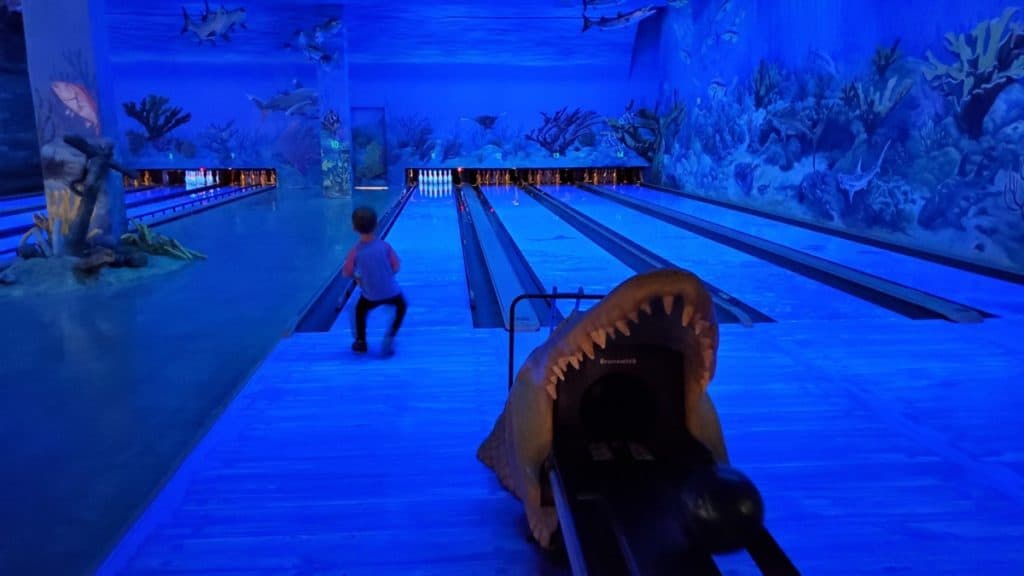 Next we paid ten dollars to ride the elevator to the top floor. Up there you will find another bar/restaurant and also a balcony that overlooks the city. We ordered a sprite, and checked out the balcony. It was windy with lots of traffic noise, but the view was nice.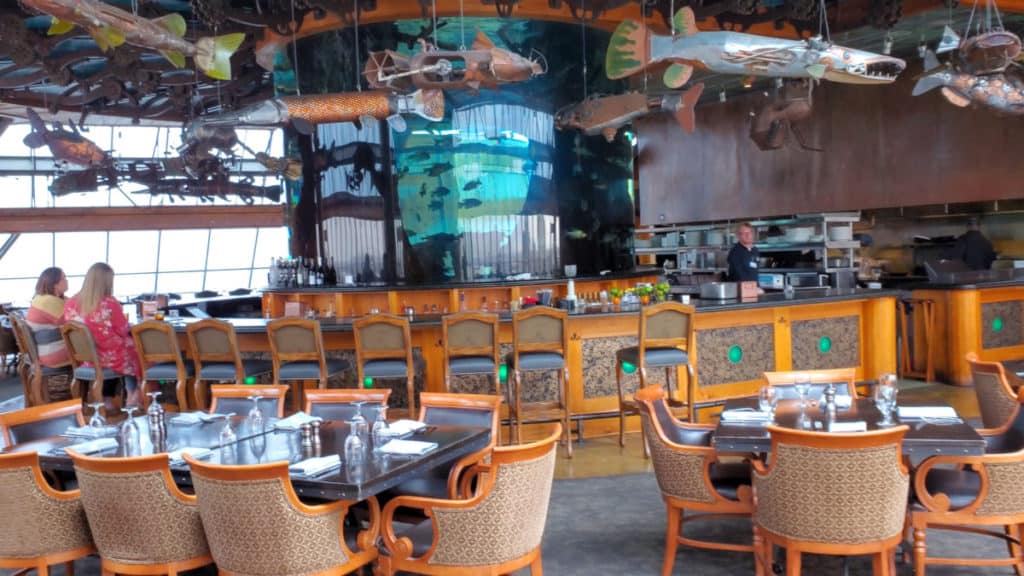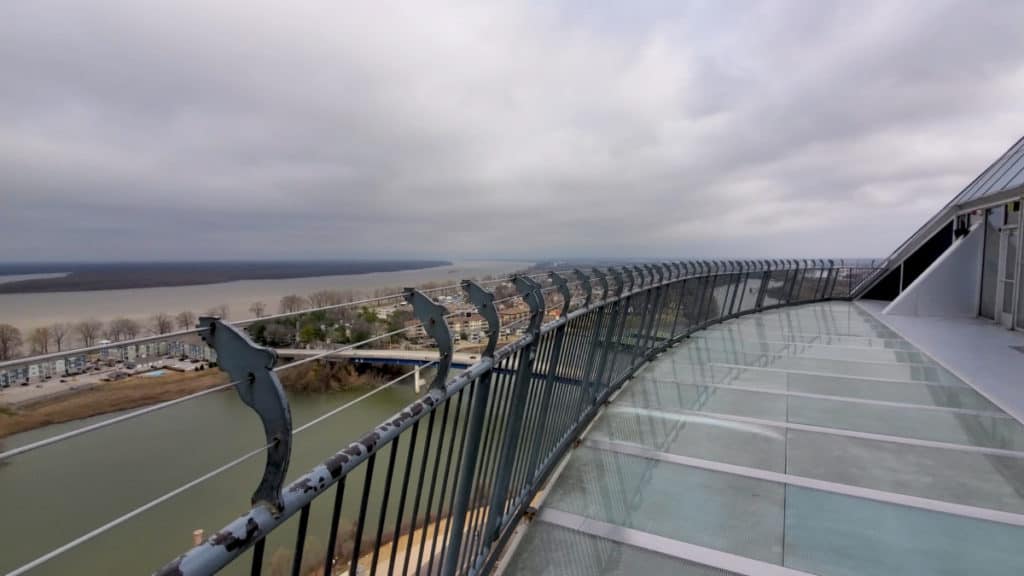 Then we walked through a few sections of the store to see what they had. We didn't stay long. I could have spend another hour or two just looking around.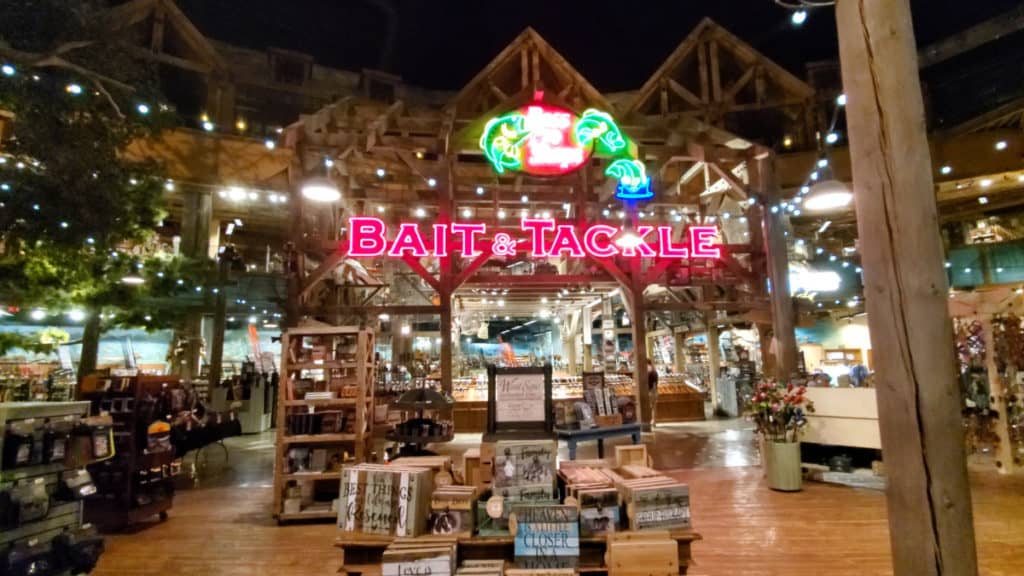 Maybe I was there on a slow day, but it wasn't very crowded. It seemed like there was maybe ten or twenty other shoppers wandering around. I enjoyed not fighting the crowds, but at the same time, it felt kind of dead.
Overall, I was really impressed with the place. If you have never been there, I would highly suggest you put it in your plans if you are in the Memphis area. I see it more of a landmark to visit, rather than my go to store to buy sporting goods. It does have a large selection of things to buy, but its generally not a quick in and out kind of store.