If you own an Eskimo ice auger that has a few years on it, chances are it has started leaking fuel. No need to worry, the fix is quite simple.
The cause of most gas leaks on Eskimo ice augers is the fuel line connecting the gas tank to the carburetor. After a few years, the plastic gas line becomes hard and brittle. The gas line runs through a rubber grommet out of the gas tank. It is most likely leaking at that spot. You can get a Replacement Fuel Line Kit with Fuel Lines, Grommet and Fuel Filter from Amazon for $20.
Watch the demonstration video below
First, remove the old gas line. The plastic gets stiff and is hard to remove, so the easiest way is to cut the line. Pull the rubber grommet out of the gas tank and remove the old gas line.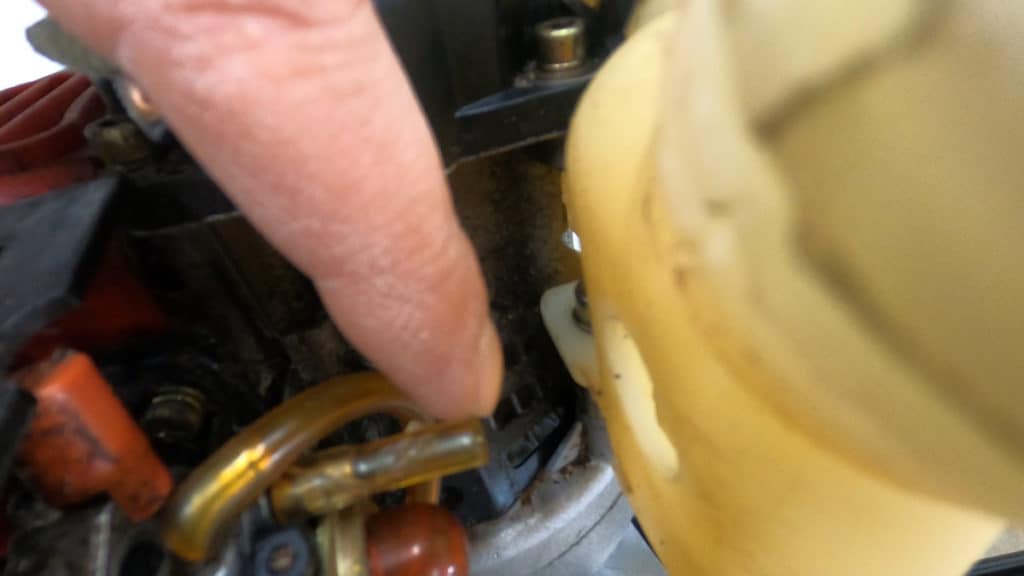 You will be left with a short piece of gas line still attached to the carburetor. I used a needle nose pliers to pry it off. First I had to cut a slit in the hose because it didn't want to budge.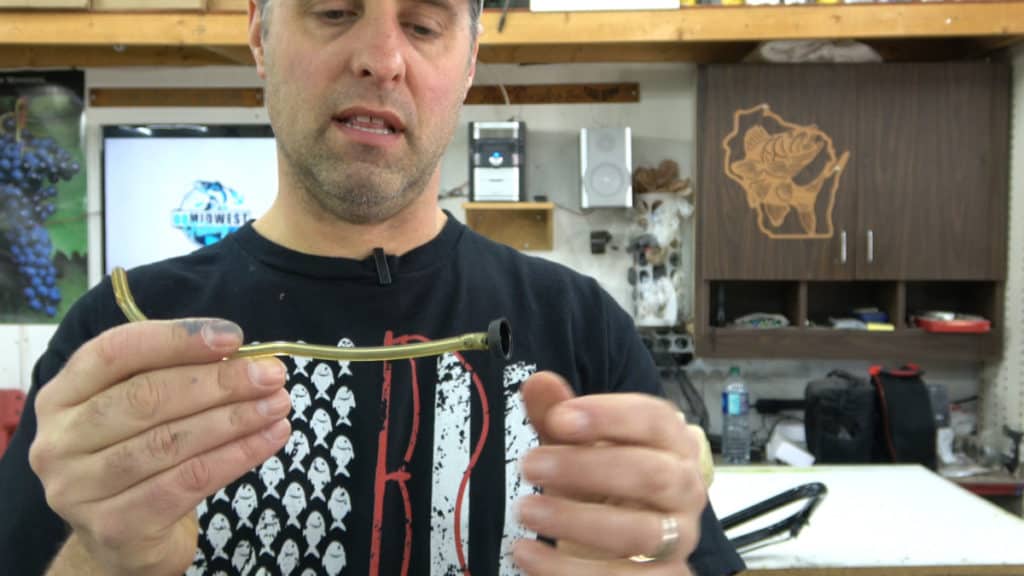 When you remove the old line, discard it and unpack your new gas line.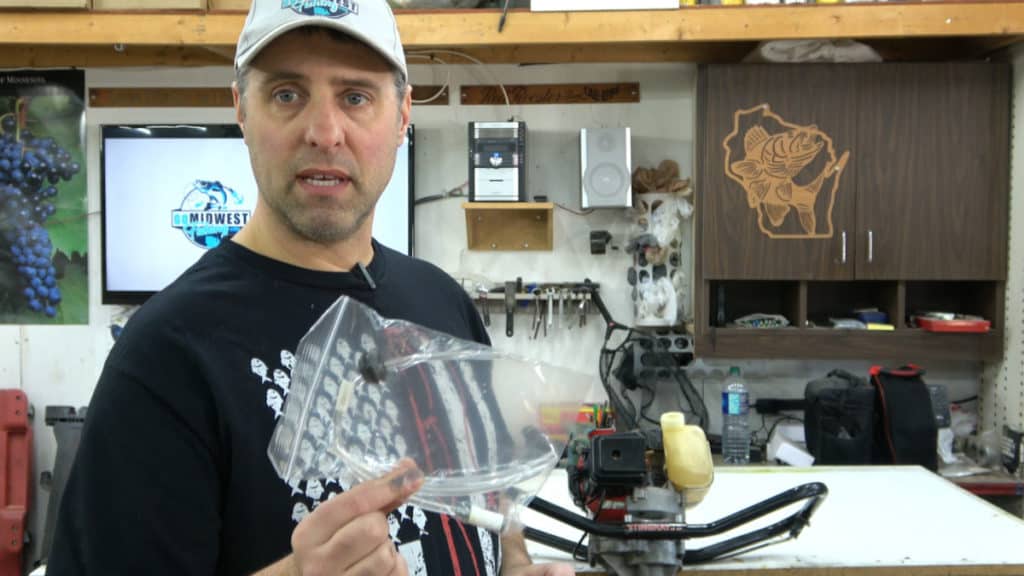 It will come in a bag like this with three hoses. The main hose than runs from the tank to the carb will have the rubber grommet already attached. It will also have a fuel filter on the end of it.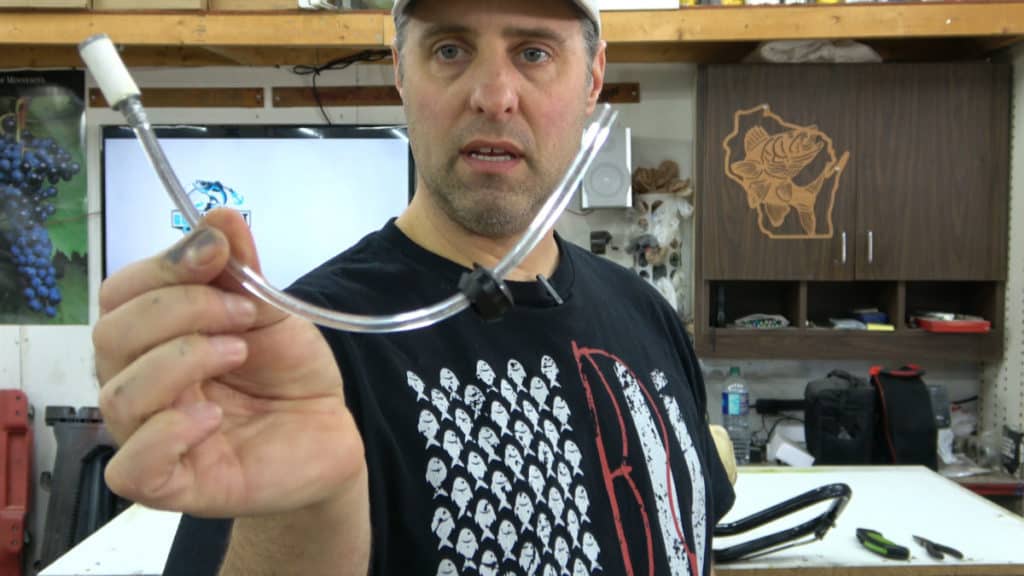 You might want to replace the other two gas lines too. Mine weren't leaking so I left them alone and will keep the replacements pieces just in case.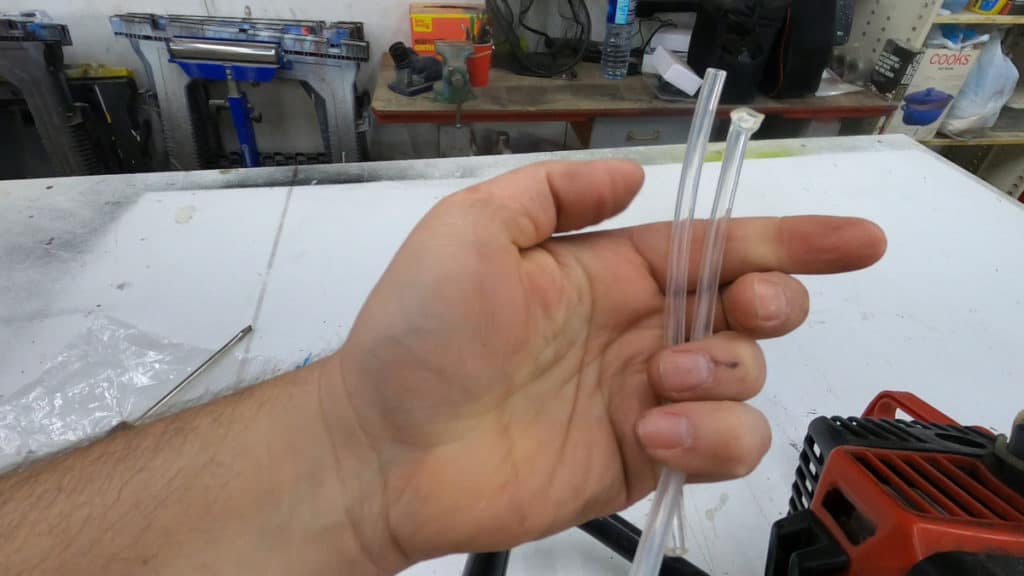 Now insert the fuel filter end through the hole in the gas tank.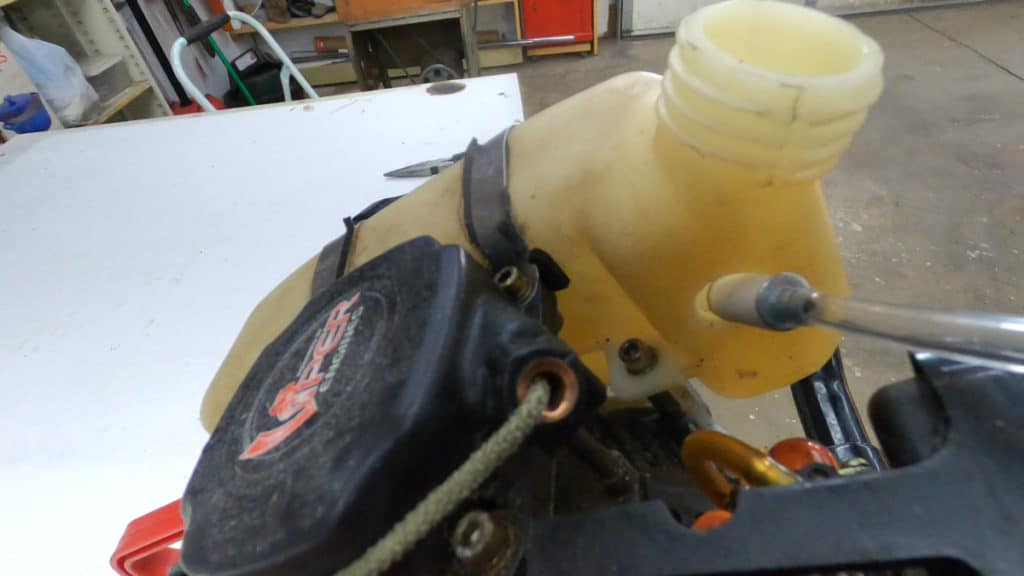 Then attach the other end to the nozzle on the carburetor. It might help to grab it with a needle nose pliers to push it on.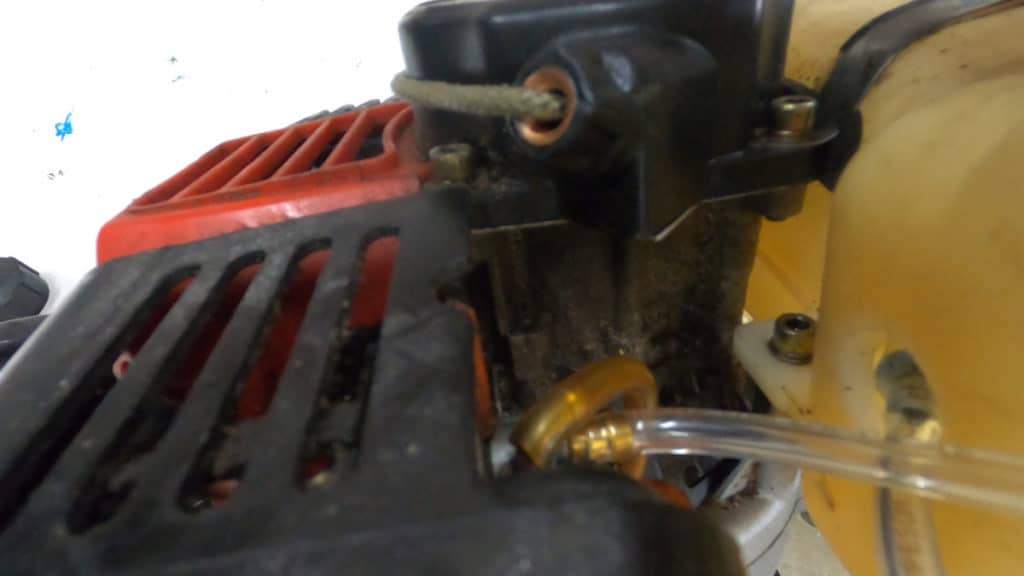 Now all you have to do is push the new rubber grommet into the hole in the gas tank. It might help to use a screwdriver to push it through the hole.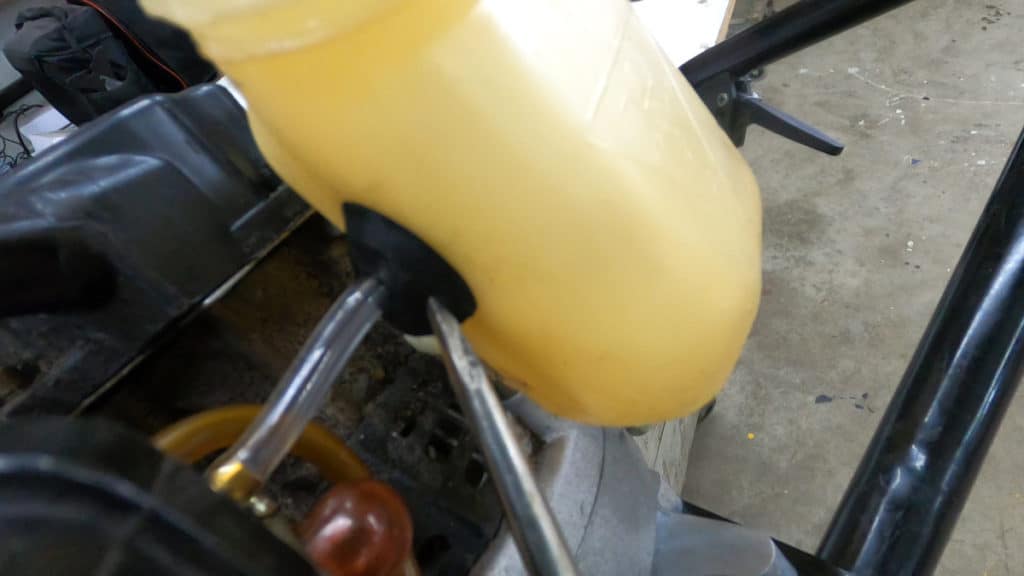 When you think you got it in, check that it is nice and flush against the outside of the tank.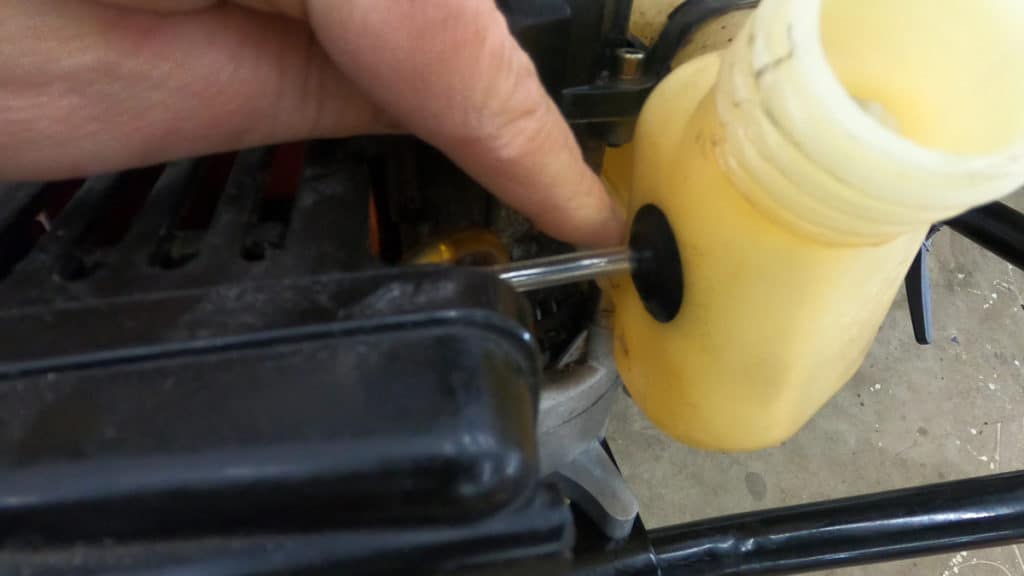 Then look inside the tank to see if it properly seated on the inside too.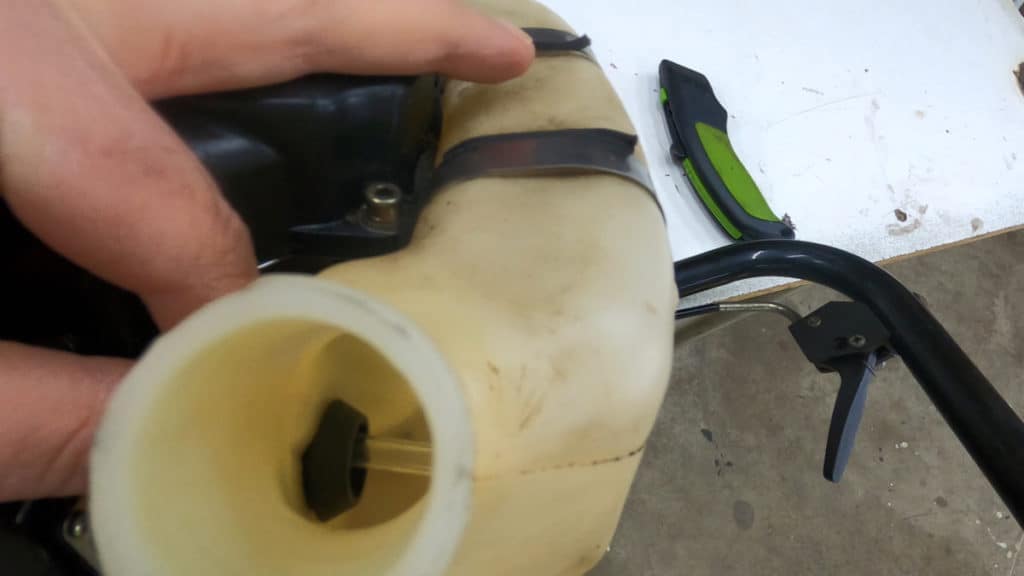 That is all there is to it! Now you need to test it to make sure the leak is gone. Put some gas in it. Make sure the gas covers the hole with the rubber grommet so you can see if there are no leaks.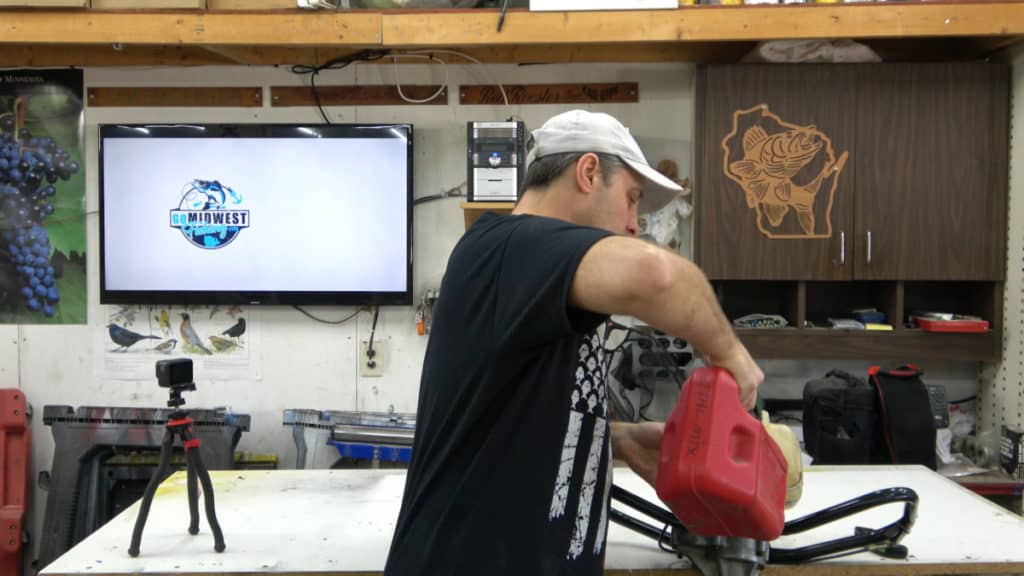 Now start it up and run it for a minute.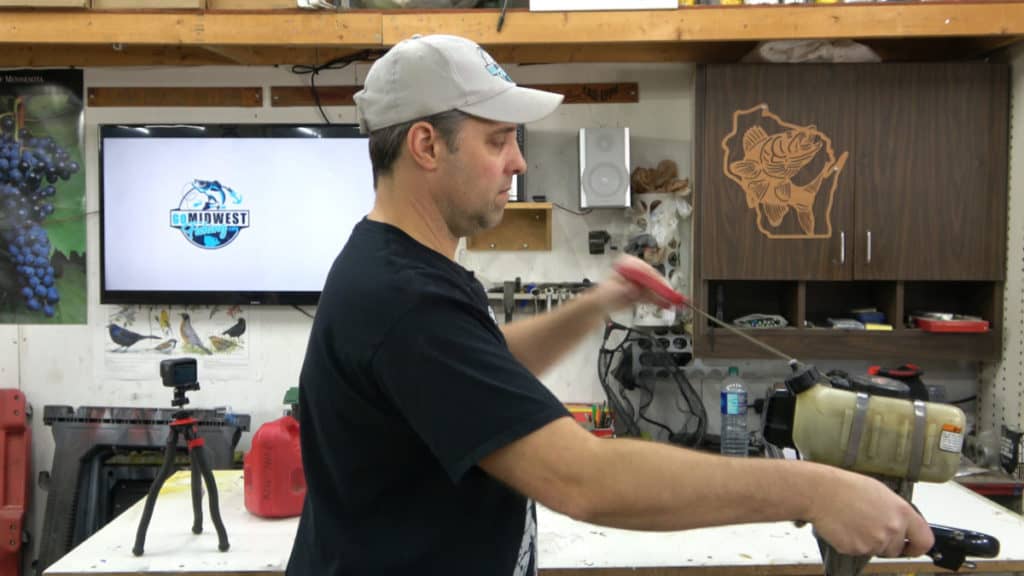 Prior to installing the new fuel line, gas would pour out in a steady stream while running, so it was pretty easy to notice if it worked better. I ran my auger for about a minute and looked for any signs of fuel leaking.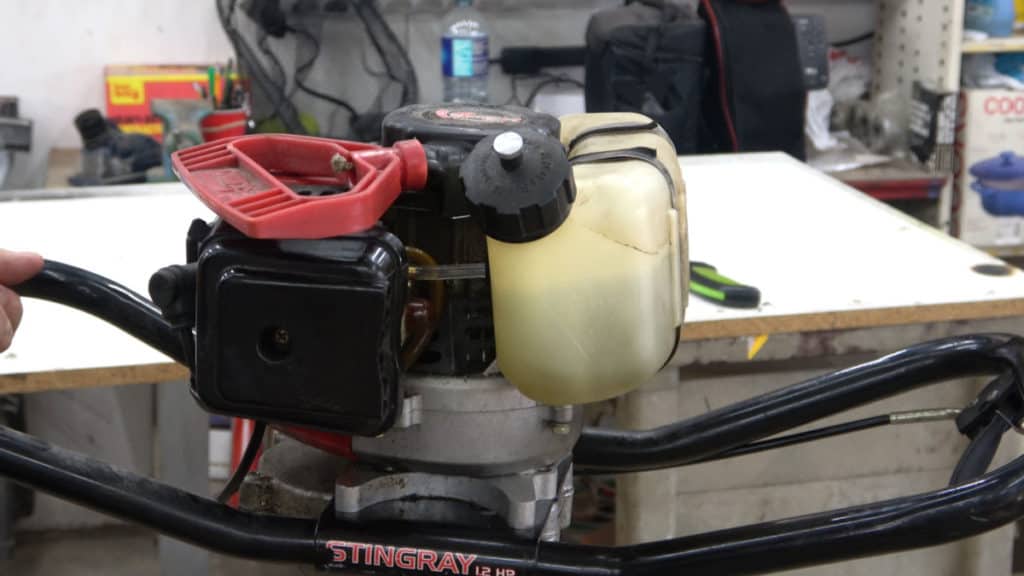 All looked good. The picture above is after I ran the engine. I did not see any signs of gas leaking out.
Gas augers do work well, when they start. I have had some issues with mine wanting to start when the weather gets below zero. I've had to put it inside my truck to warm it up before it would work. They are also noisy and smelly. For those reasons, I have since traded in my gas auger and have gone to electric.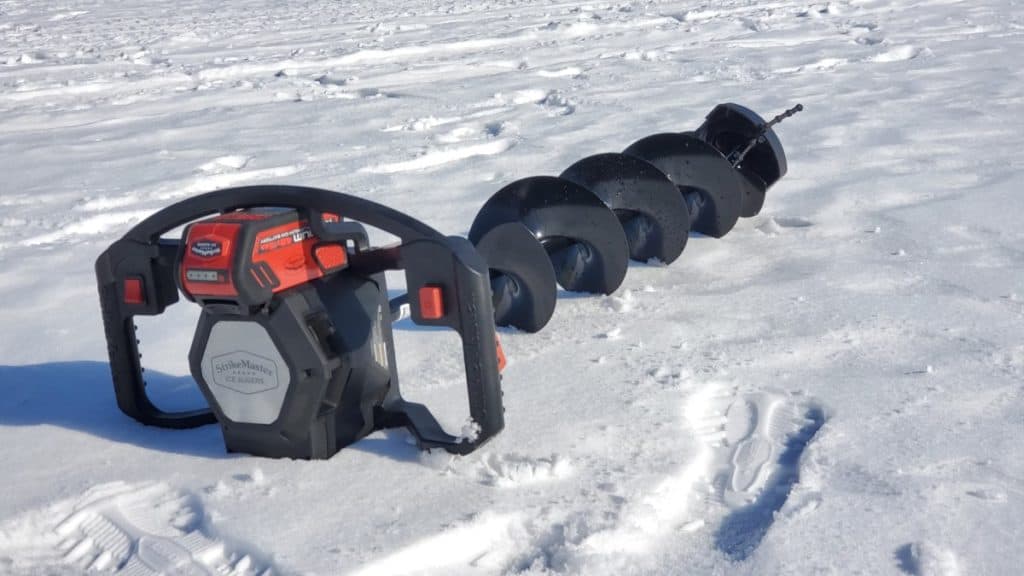 Above is my new Strike Master 40 volt electric auger. I've used it on -25 degree days, and it works beautifully every time. I cant say enough good things about this auger. It even has reverse so you can push all the slush back down the hole.
If you are tired of fixing your old gas auger. I highly suggest getting an electric one. There are many on the market today, including ones that attach to your cordless drill. This seems to be an area of personal preference on which type people get. Whichever one you choose, I know you will kick yourself for not doing it sooner.
I hope this article was useful. I have many more helpful and interesting articles, so please feel free to browse around and take a look. I'm also building a library of the best lake reviews on the web. Check back often, as I'm constantly adding new lakes.
Thanks for reading, and good luck out on the lake.