Lake Stats
Acres: 689
Max Depth: 25 feet
Shore Length: 6 miles
Water color: Brown Tint
Water Clarity: 8 feet
Google Maps Location: Click Here
Fish Species
Smallmouth Bass
Northern Pike
Walleye
Yellow Perch
Sunfish
Black Crappie
Brook Trout
Watch us fish Ash lake in late June
Boat Landings
There is one public boat landing on the northeast side of the lake.
After driving down a gravel road through a dense forest, you come to a small turn around area that dead ends at the lake.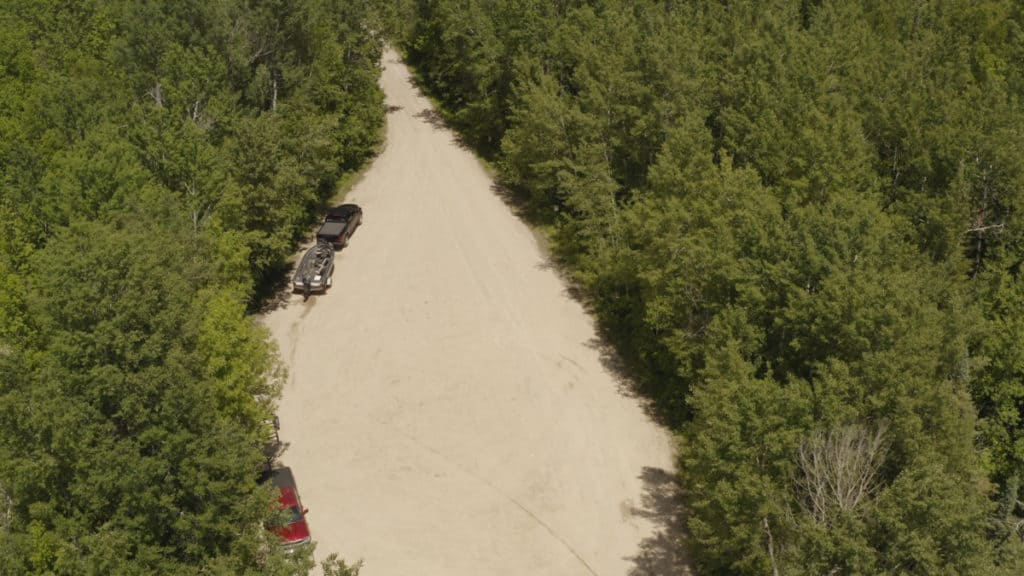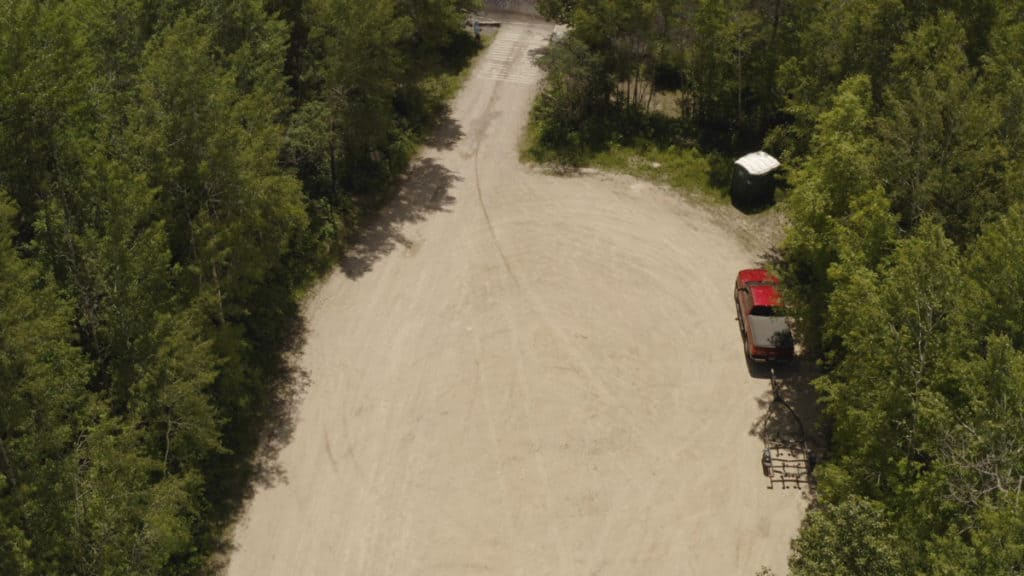 There is enough room for a couple of vehicles to park along the edge of the turn around area. This landing does have a large porta potty, which is nice, because you are kind of far from the next nearest one.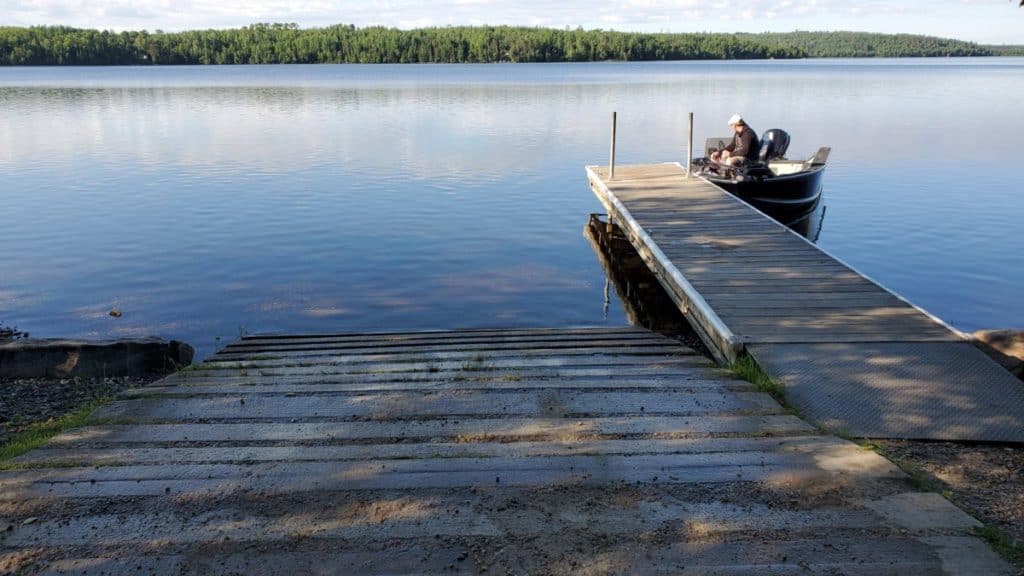 The launch does have concrete, and it is fairly steep, although it is hard to tell in the picture. I have a heavy boat and used 4-wheel drive to pull it out of the water.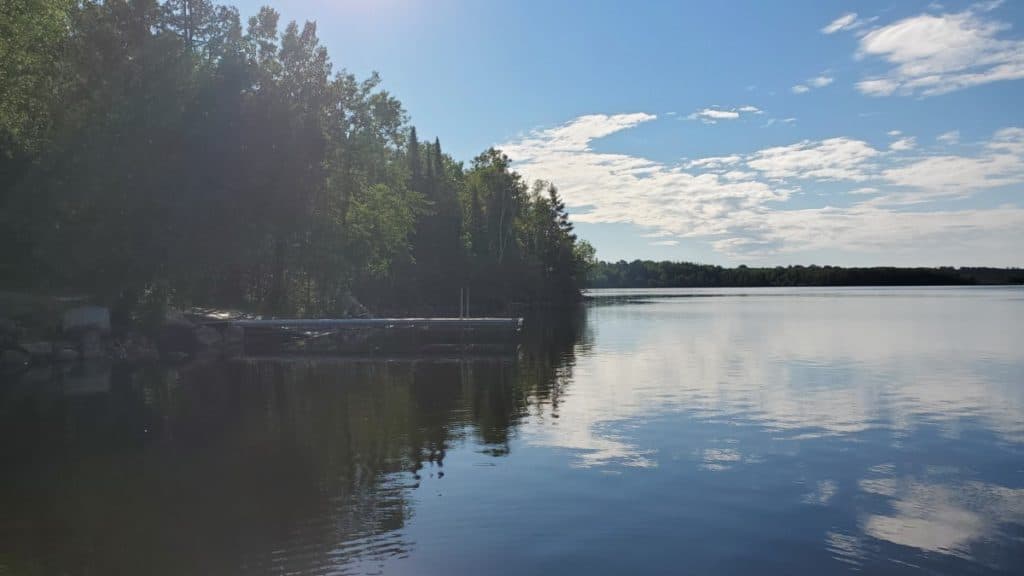 Above is a shot of the dock looking east.
Commentary
Ash lake is 13 miles north of the town of Orr, Minnesota. There is not much up here other than trees and lakes, but if you are into fishing, this is the place to be.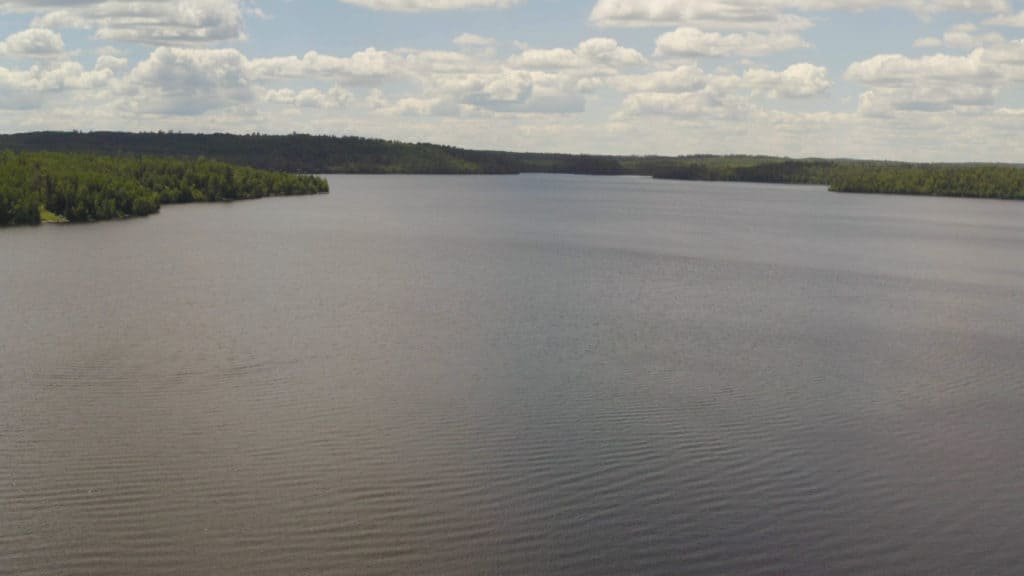 Ash lake is not a huge lake, but it is big enough that you could spend a day here fishing it. I personally love these kinds of lakes. It is very easy to fish, and it is big enough to hold plenty of fish.
If you want to hit a couple lakes in one day, there are a few lakes nearby worth fishing as well. I personally only spent half a day fishing here, then spent the evening at Elephant lake. Pelican lake is also close by, but you will need at least a full day, and preferably several days to explore that lake.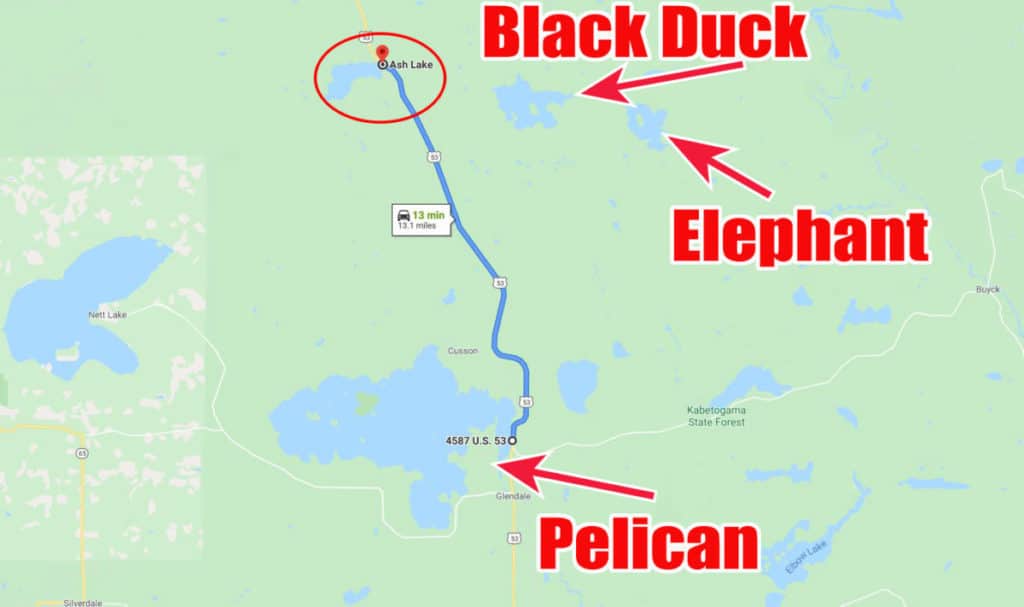 One thing that really stood out to me was the structure on the bottom. It had both rocky bottoms, with some pretty big boulders down there, and also a nice weed line with a muddy bottom. It seemed to switch back and forth as we worked the shoreline.
We also saw lots of wildlife. It was a very beautiful lake to fish. Below are a couple of photos I got of the wildlife.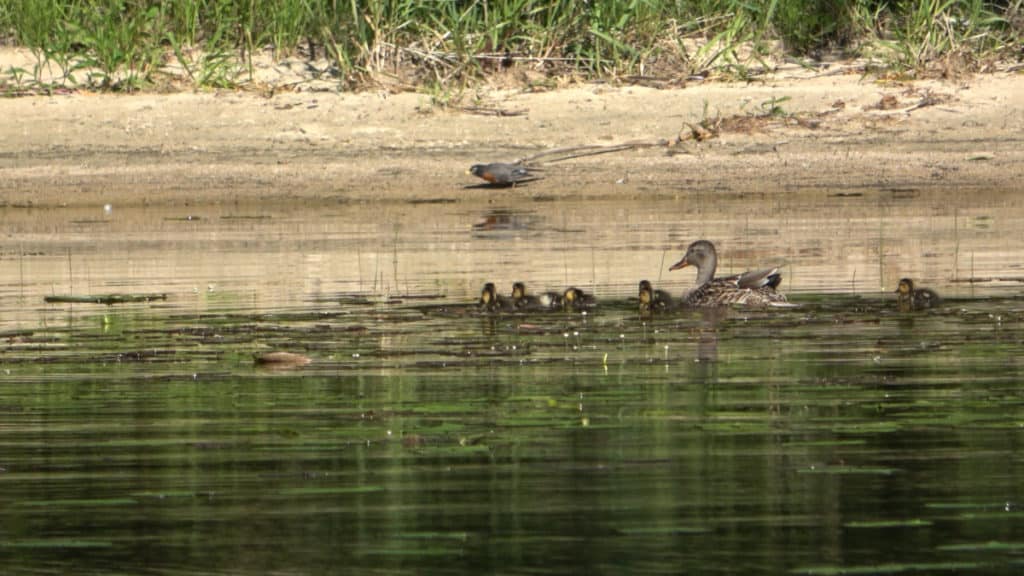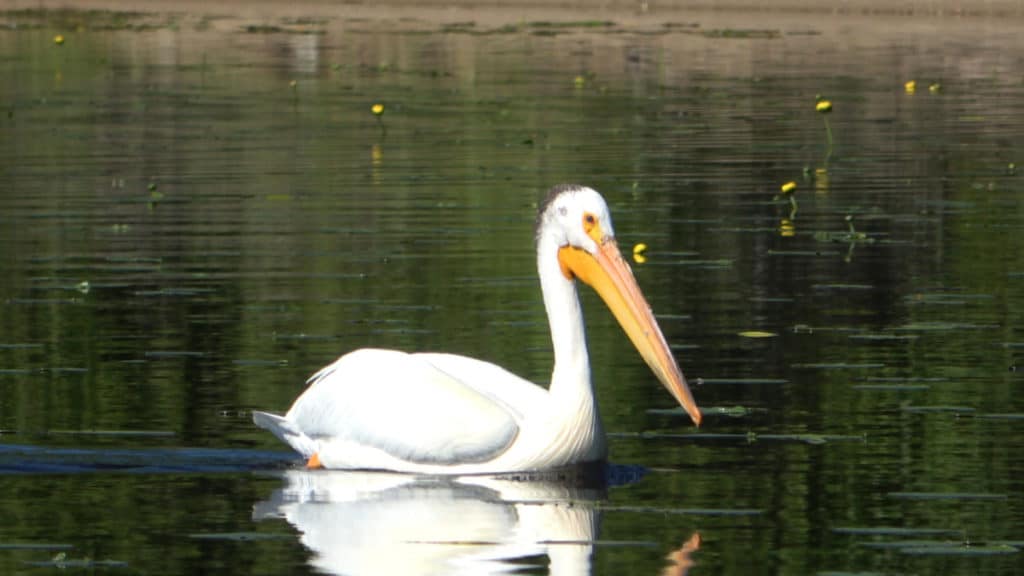 I looked through several fishing reports for Ash lake, and it seems like people normally catch some nice bluegills or crappies. Walleyes are hard to come by, but a few have caught some. There are some decent sized northern pike in here too.
Perch are abundant to the point of excess. According to the Sportsmans Connection guide book, the number of perch were so high at one point, that it prompted a perch removal project.
Fishing Experience
I got to Ash lake in the morning and fished until 1pm. I could have spent longer here, but I also wanted to try Elephant lake while in the area.
From the boat landing, we headed west and worked the shore line all the way around the lake. It looked really good, but we didn't catch anything right off the bat. After about 20 minutes of fishing, Reggie hooked into a real nice smallmouth bass.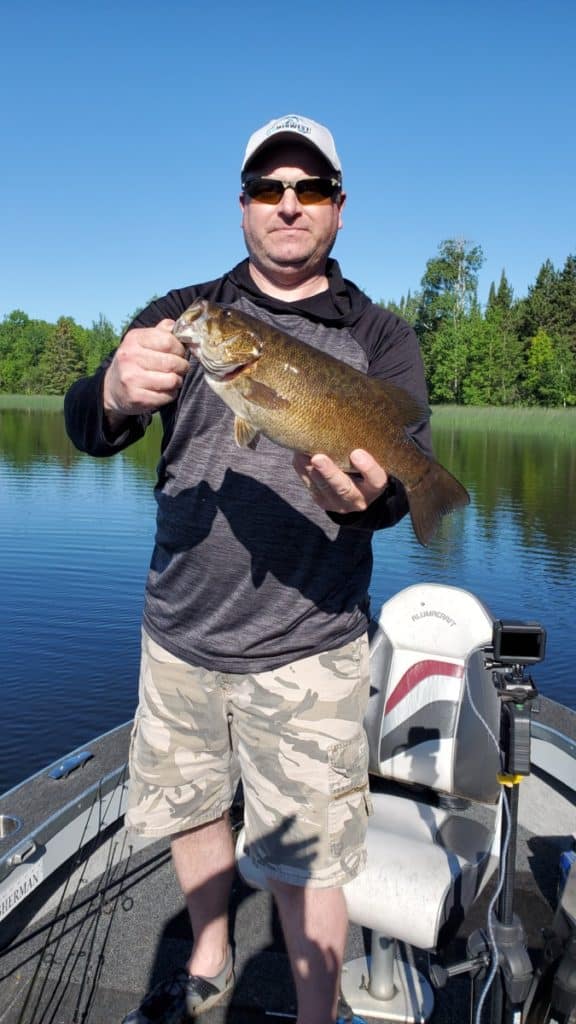 After this first catch, the fishing picked up, and the smallmouth bass were hitting one after the other. We especially did good with the bass around the rocky areas, but pulled a few out of the weedlines too.
I was using a number 5 blue fox inline spinner bait. It use to be blue, but got hit so many times, it lost all its paint.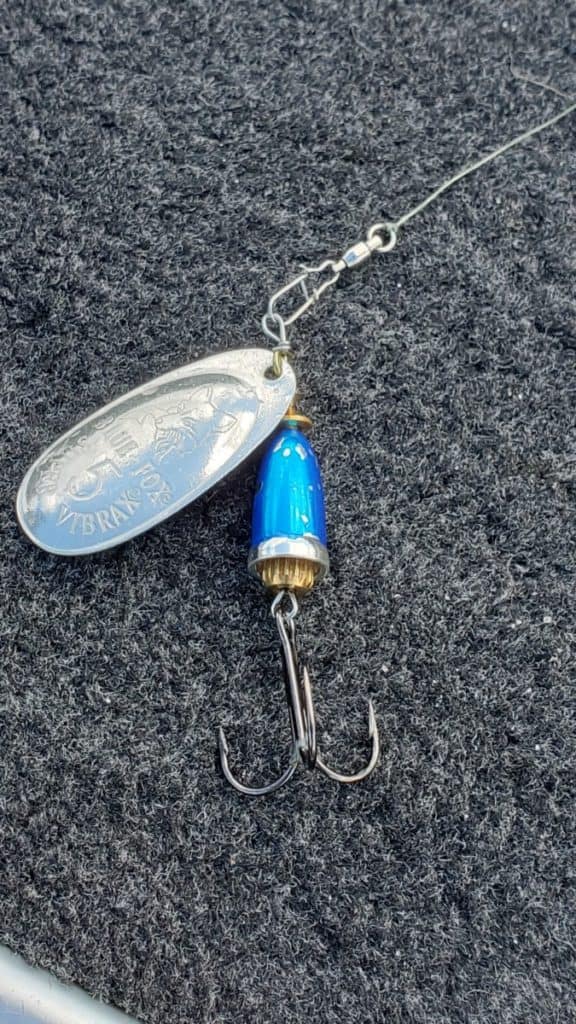 There were three spots that seemed to produce the most fish. The first two bays going west from the landing, and the steep rocky shoreline on the south side.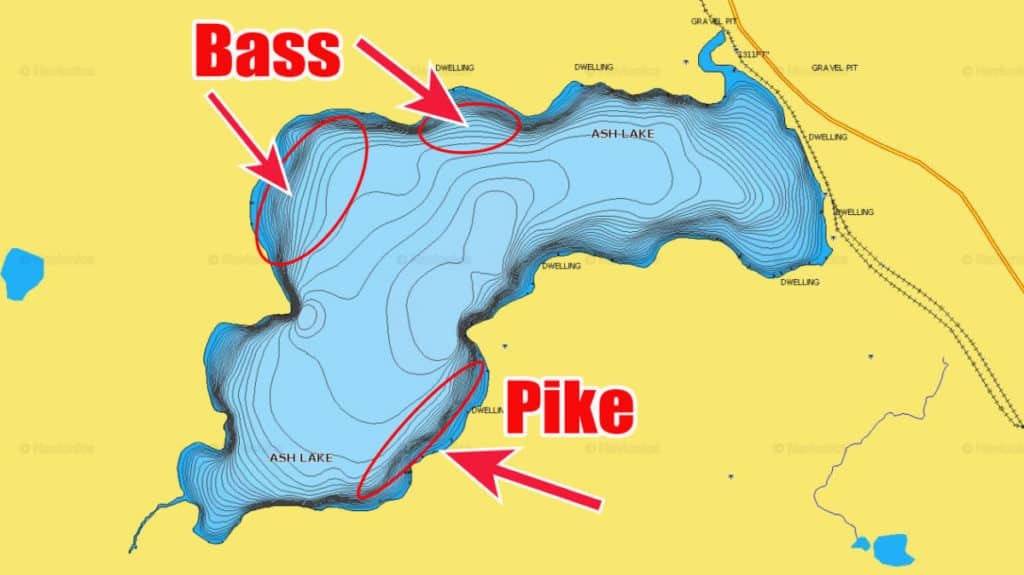 According to my hot spots book, the far west end where the river comes in was suppose to be good, but we only got some perch there.
Speaking of perch, you can catch them just about anywhere on this lake. We even caught them on the large spinnerbaits we were throwing for bass.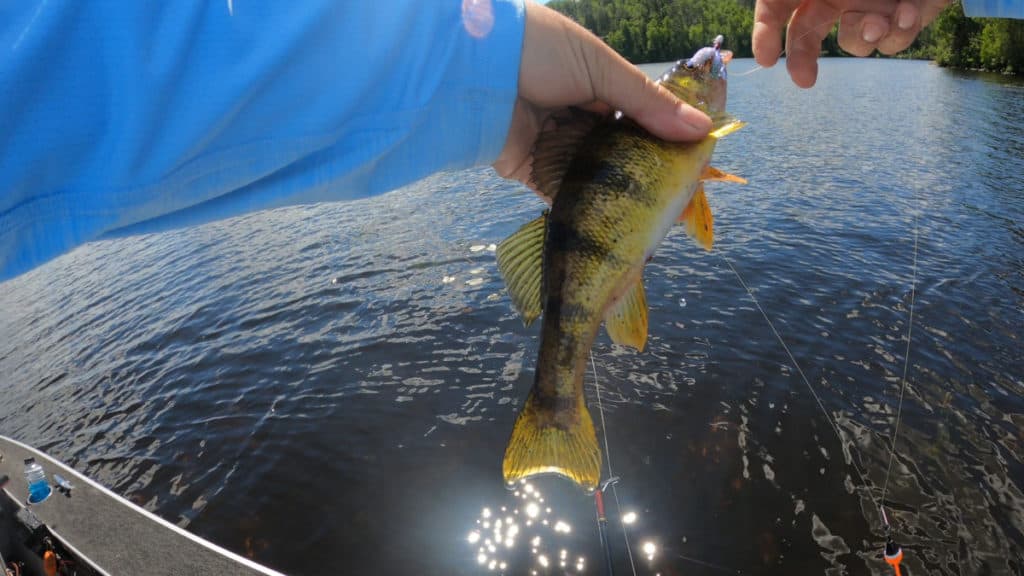 Most of the perch were small, but we did catch a couple that were keeper sized.
I did surprisingly well trolling the steep rocky shoreline on the south end of the lake. We were actually just moving spots, so I threw my line out. I figured I might as well troll to the next spot. I immediately hooked up and caught a 25 inch pike. Then caught a few more smallmouth.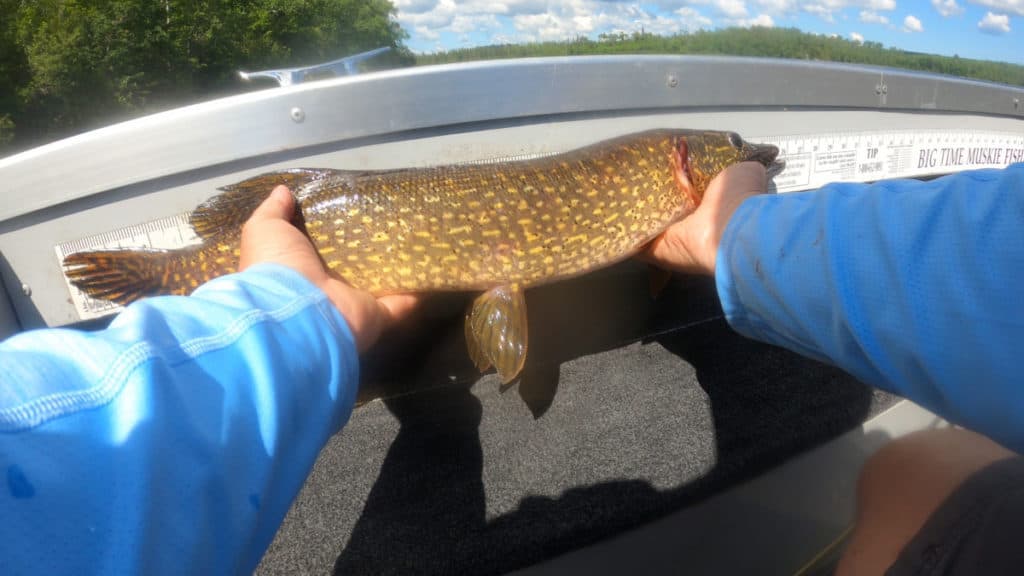 It was getting time to go about the time we got to the bay on the east end, so we didn't spend much time there.
My take away from this lake is that it is loaded with smallmouth bass. Besides the one northern pike and a few small perch, smallmouth bass were the main fish that we caught.
According to the DNR website, it says there are brook trout in here. I guess it's possible, but it doesn't seem like a lake you would fish for them. I'd be curious to know if anyone has caught a brook trout in Ash lake.
If you have been here and have caught a brook trout, or if your fishing experience was different than mine, you can let me know by emailing me at: [email protected]. That way I can update this post with any new info I get.
Thanks for visiting Go Midwest Fishing Lake Reviews. Check out our other interesting articles like, "Is It Legal To Fish With An RC Boat?" You can also visit our YouTube Channel for a more interactive experience.