Big Carnelian Lake Stats
Acres: 457
Max Depth: 66 feet
Mean Depth: 26 feet
Shore length: 5.08 miles
Nearest City: Stillwater, MN
Fish Species on Big Carnelian
Northern Pike:: above average abundance, average size
Walleye: average abundance, average size
Largemouth Bass: above average abundance, average size
Crappie: average abundance, average size
Bluegill: average abundance, average size
Bullhead species: low abundance, larger than average size
Yellow Perch: Low abundance, small size
Watch us fish Big Carnelian in Winter and summer
Boat Landings on Big Carnelian
Big Carnelian has one public boat landing on the southwest side. It is located off of Otchipwe ave N, just north of Stillwater, MN.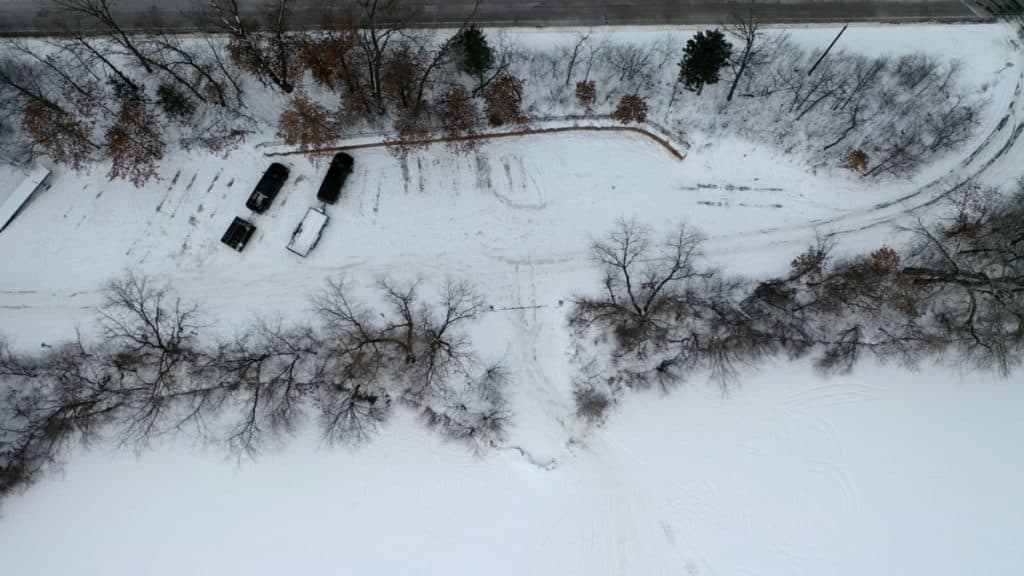 The landing road makes a horseshoe. It is directional, so you will want to enter from the south side and exit on the north side. In 2018 they made improvements to the landing and also switched the direction of traffic flow.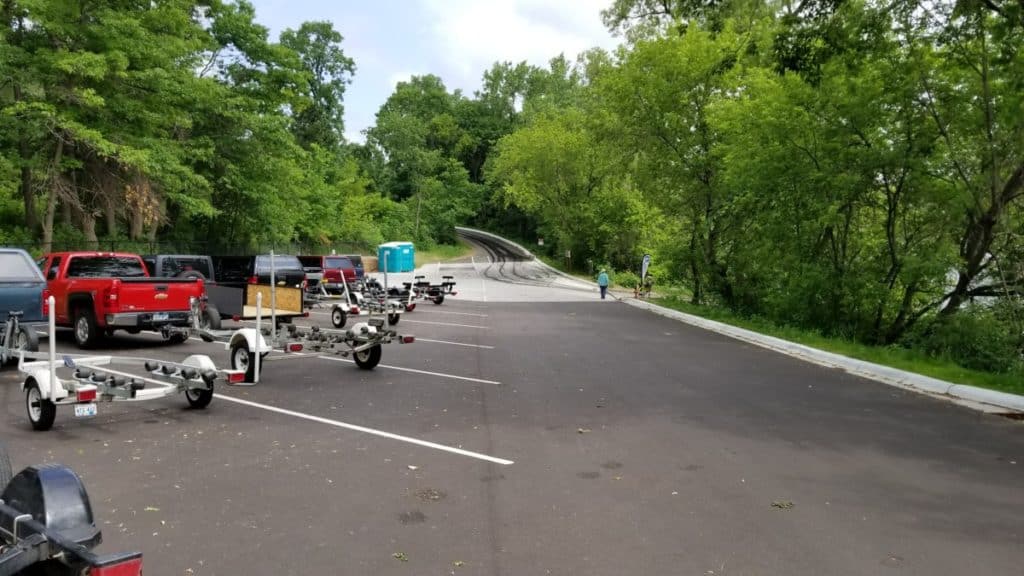 The landing is very nice, but there are not enough parking spaces for the amount of traffic this lake gets. If its a weekend or a nice weekday, you might not find a spot to park. You will find many vehicles parked up on Otchipwe Ave when the landing is full. This is a 55mph road and is not the greatest place to park, but it is your only option sometimes.
When you leave the parking lot, you go up a steep hill. No big deal in the summer, but if you are here in the winter to ice fish, they don't seem to plow the lot, and you might need 4 wheel drive to get up the hill.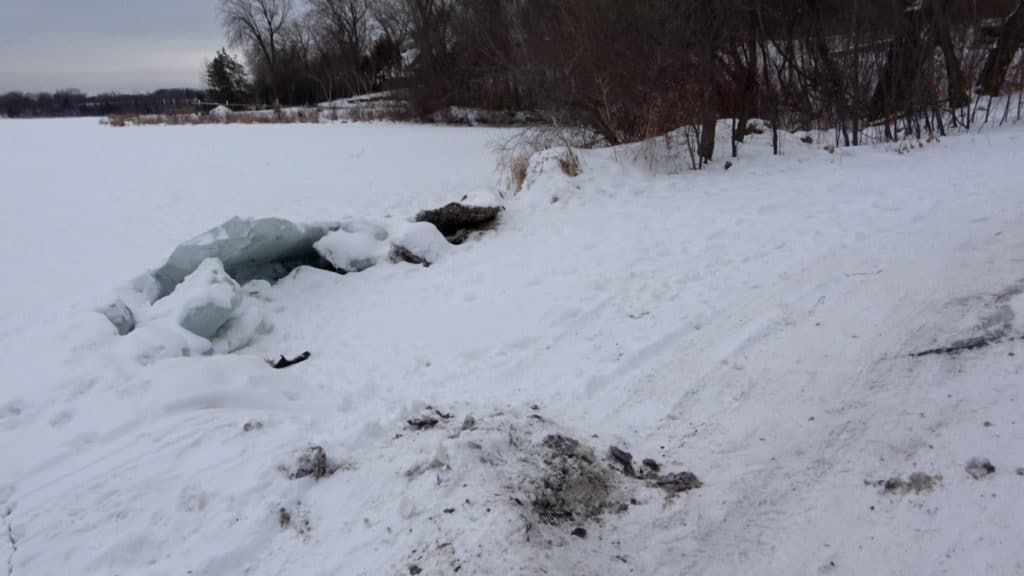 In the winter, the ice tends to buckle at the boat launch where you drive onto the lake. You can generally get over it if your vehicle has enough ground clearance.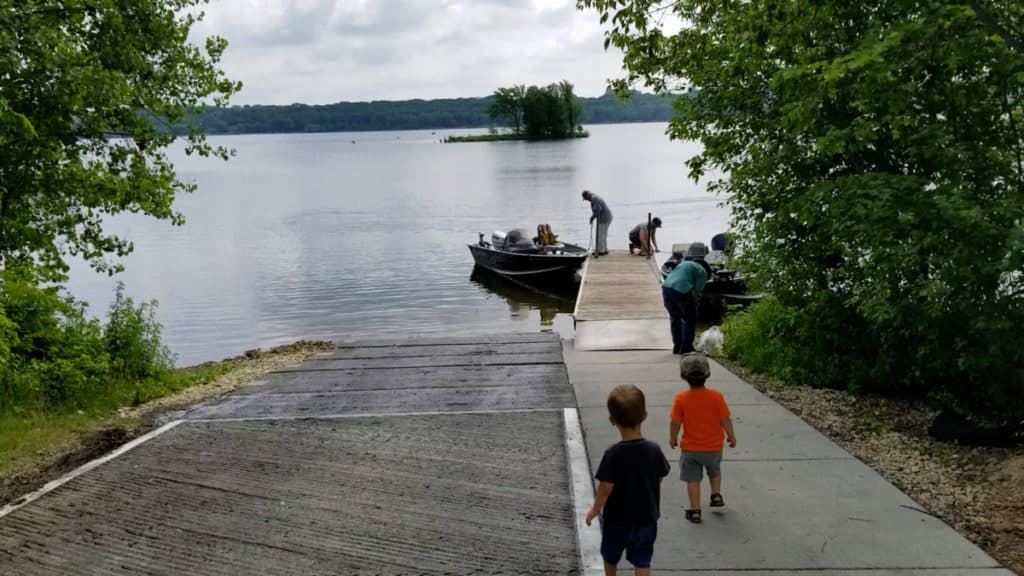 The boat launch has new concrete and is very nice. It even has a dock that you will see people fish off of.
Commentary About Big Carnelian
Big Carnelian is only two miles from my house so I've been here many times, and I drive by it all the time, so I keep tabs on how busy it is.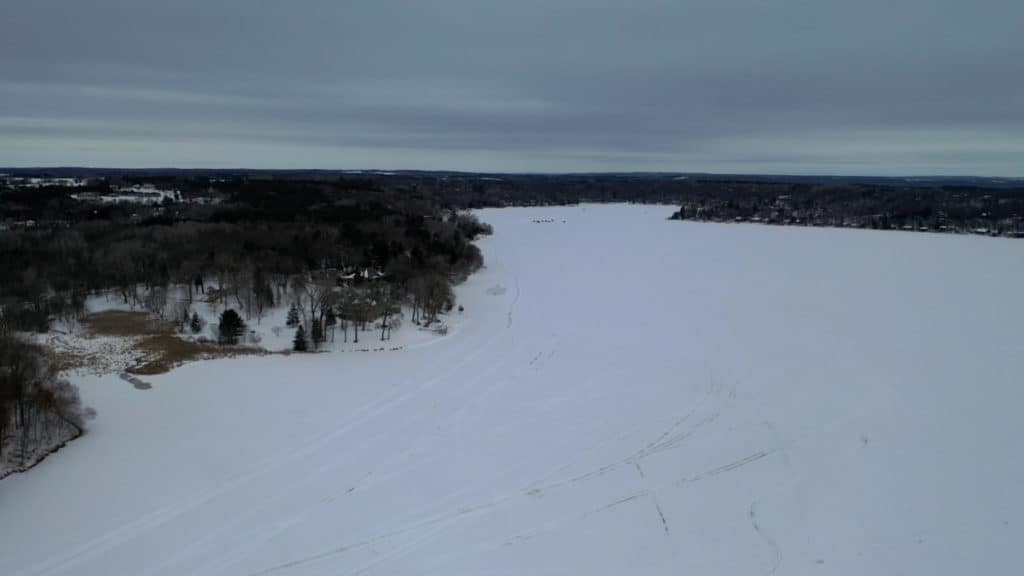 This lake has nice clear water most of the lake is deep, so as far as fishing goes, this only leaves a few spots that most people fish.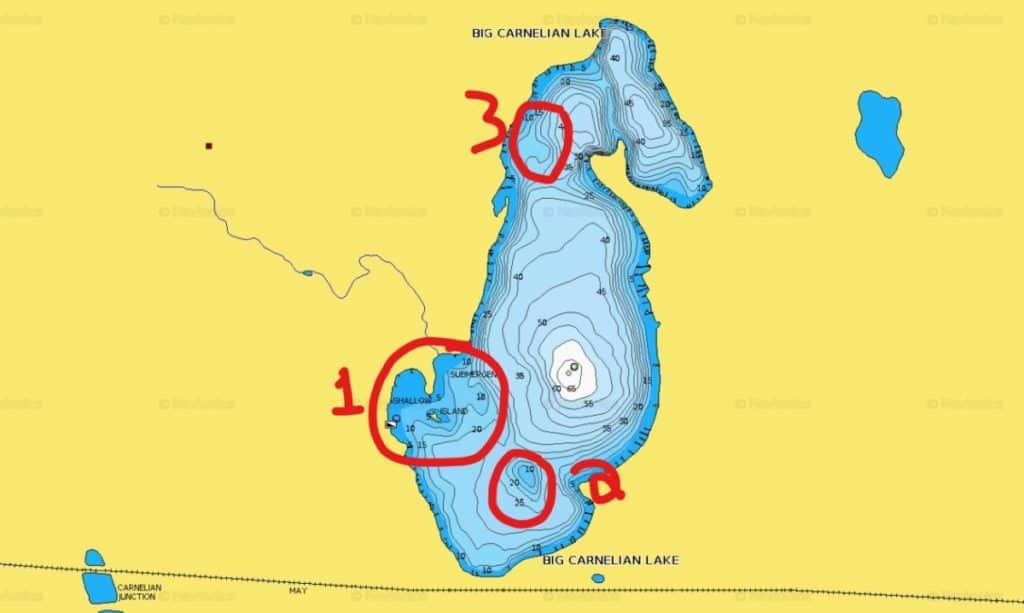 Spot number #1, just off the landing is where I've had the best luck. Its one of the more shallow areas and has good weeds on the bottom. You will mainly catch small bluegills here, some average bass and tiny northerns.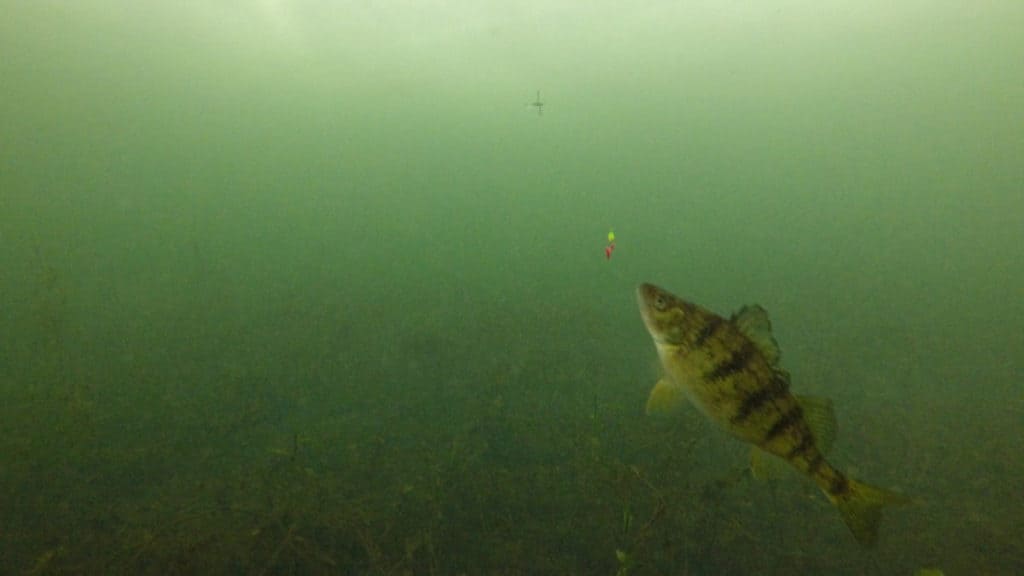 I've read that Big Carnelian has some big northern in it, but I have yet to see it. I doubt I've ever caught one over 18 inches.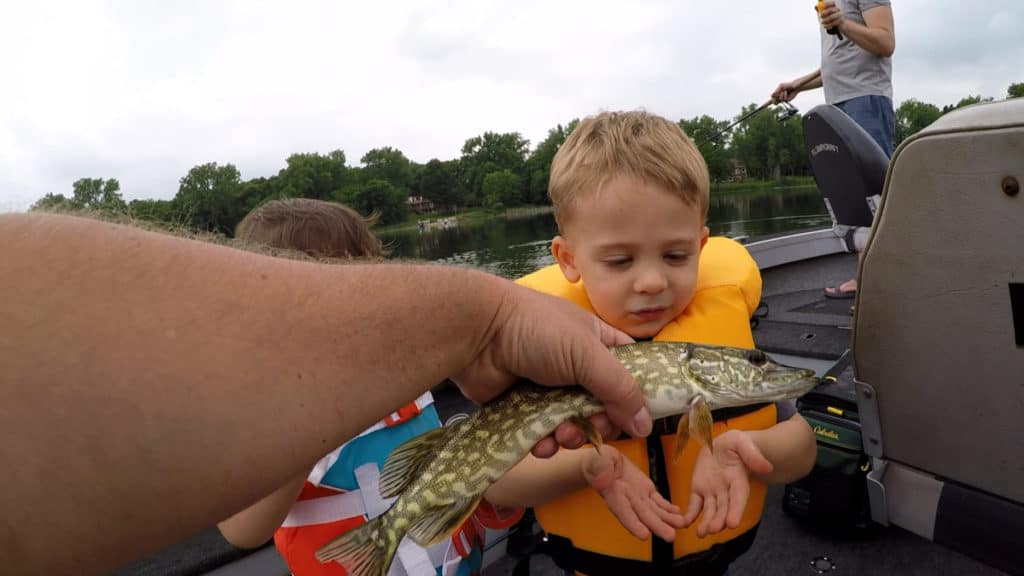 Keep in mind that Big Carnelian has special regulations for keeping northern pike in the mid range lengths.
On the south end by spot #2 there is a hump out in the middle. This is suppose to be another good spot. I haven't caught anything at that spot yet, but I haven't tried much either. I do see people fishing over there all the time though.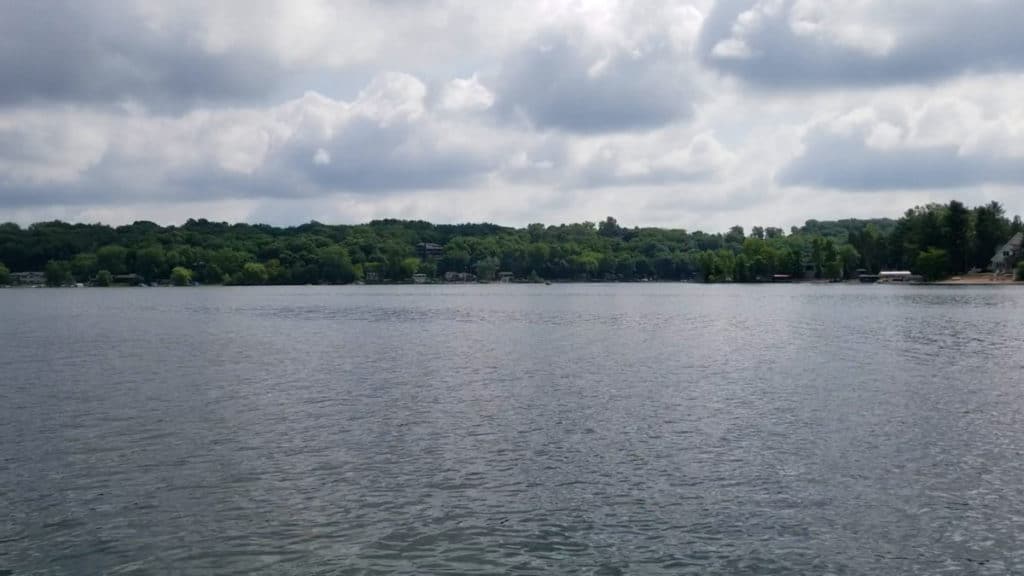 On the far north end by spot #3, is probably the most popular spot for ice fishermen. I believe they are mainly fishing for crappies there.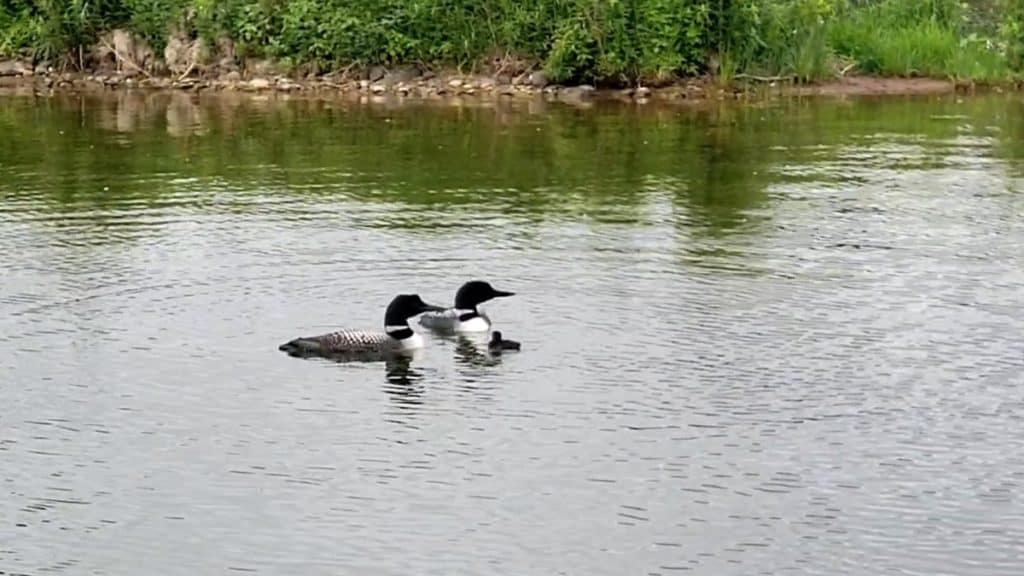 This is a beautiful lake and you will see lots of wildlife here. The small island just off the boat landing usually has a family of loons nesting on it. Here is a picture of them in the spring with a newly hatched baby.
Fishing Experience on Big Carnelian
Like I mentioned above, I have fished here many times due to its close proximity to my home. I have fished it in both summer and winter. I had my best luck here in the summer months. I've also spent some time here just boating around and enjoying some social time with friends. The deep clear water makes it a good place for tubing and water skiing.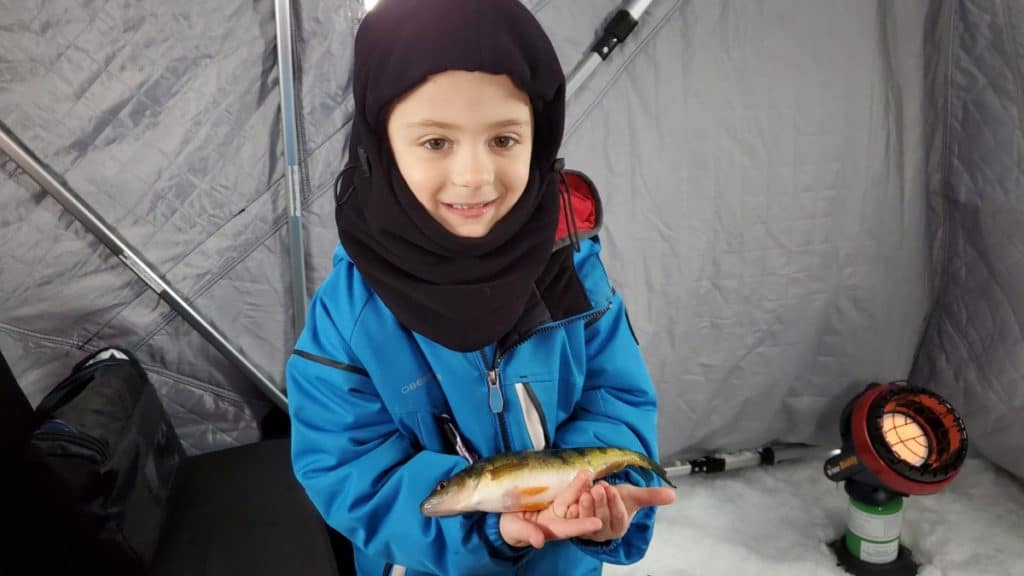 We caught this nice perch between the landing and the island. I saw some bass and a bluegill on the underwater camera, but they weren't in the biting mood last time I ice fished here.
I often take the kids out here because we can usually catch some bluegills and it keeps them entertained.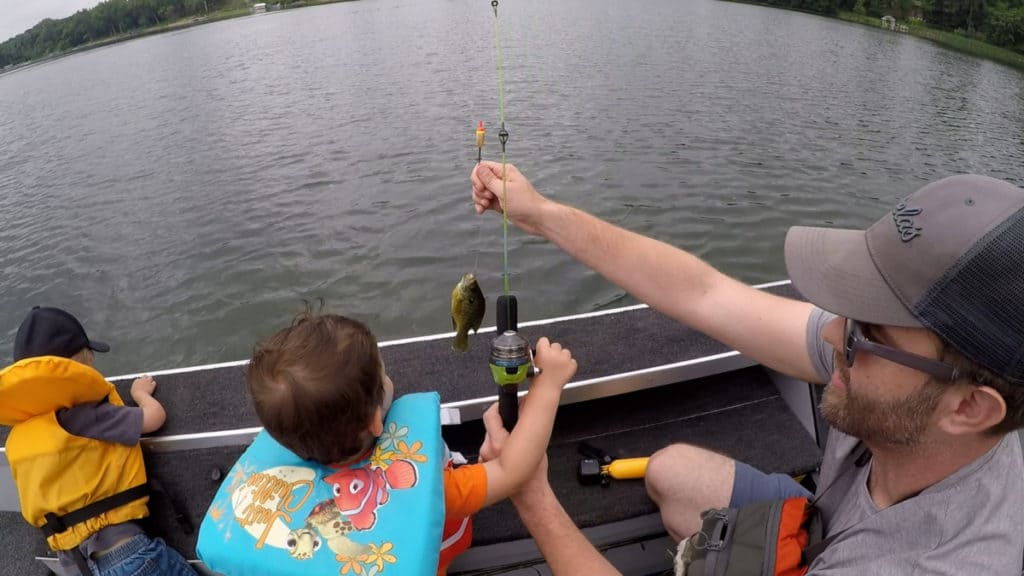 I usually catch a couple small northern or bass while I am here too.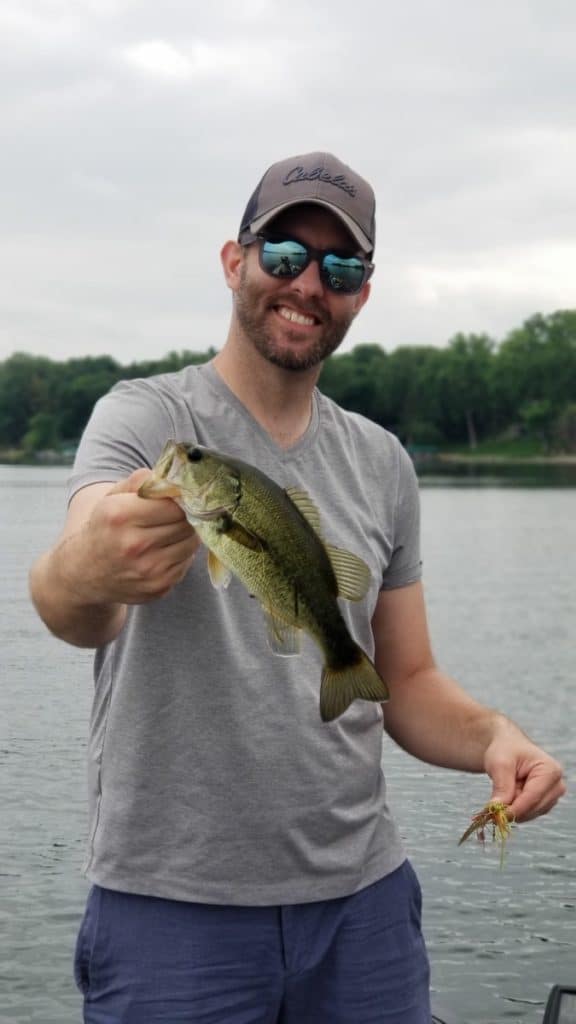 This is the average size of bass caught here.
Although I do really like this lake, its not the lake I go to for some serious fishing. I go here to enjoy some peaceful time on the water, and to catch some occasional fish. If you want to try this lake, I suggest coming here on a weekday and not on a weekend or holiday. It is a good lake to kayak too, and I have done that many times as well.
Thanks for visiting Go Midwest Fishing Lake Reviews. While you are here, check out some other interesting article like, "Cargo Trailer to Ice Fishing House." Also, come hang out with us on my YouTube channel here.