Clear Lake Stats
Acres: 428.95
Max Depth: 28 feet
Shore Length: 4.25 miles
Mean Depth: 12 feet
Nearest Town: Forest Lake
Fish Species In Clear Lake
Tiger Muskie: low abundance, large average size
Northern Pike: below average abundance, above average size
Walleye: average abundance, average size
Largemouth Bass: below average abundance, average size
Crappie: below average abundance, average size
Yellow Perch: average abundance, small size
Bluegill: average abundance, small average size
Bullhead species: average abundance, smaller than average size
Boat Landings at Clear Lake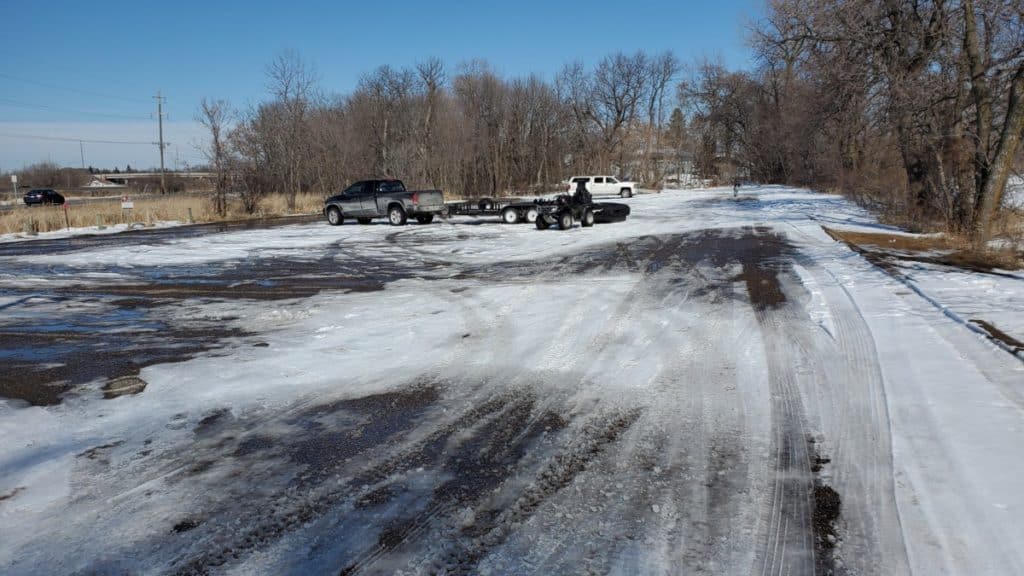 Clear lake has one public boat landing. It is located just off I-35 on the frontage road. It has a large parking lot.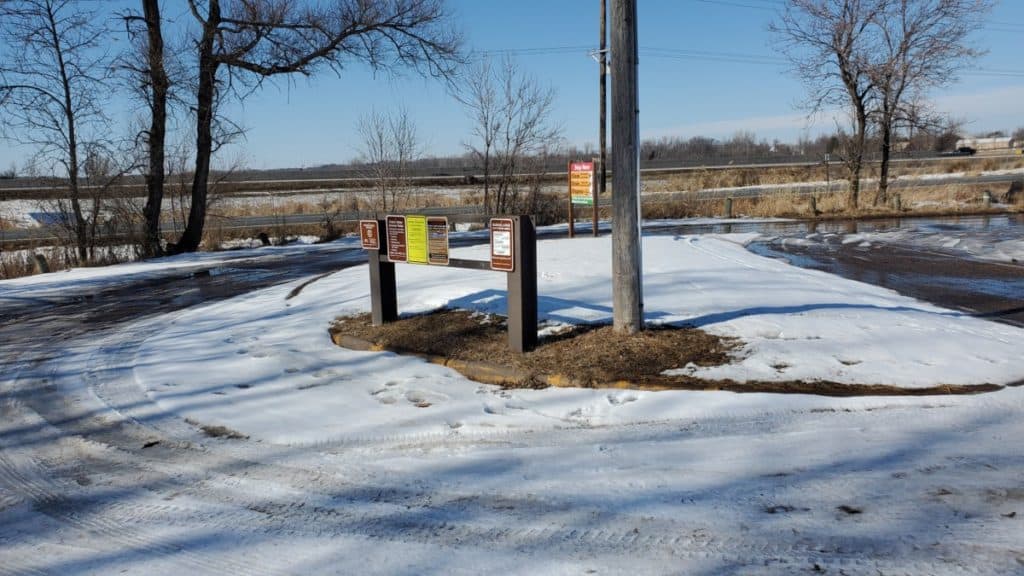 The landing has a nice dedicated spot for turning around and backing in your boat.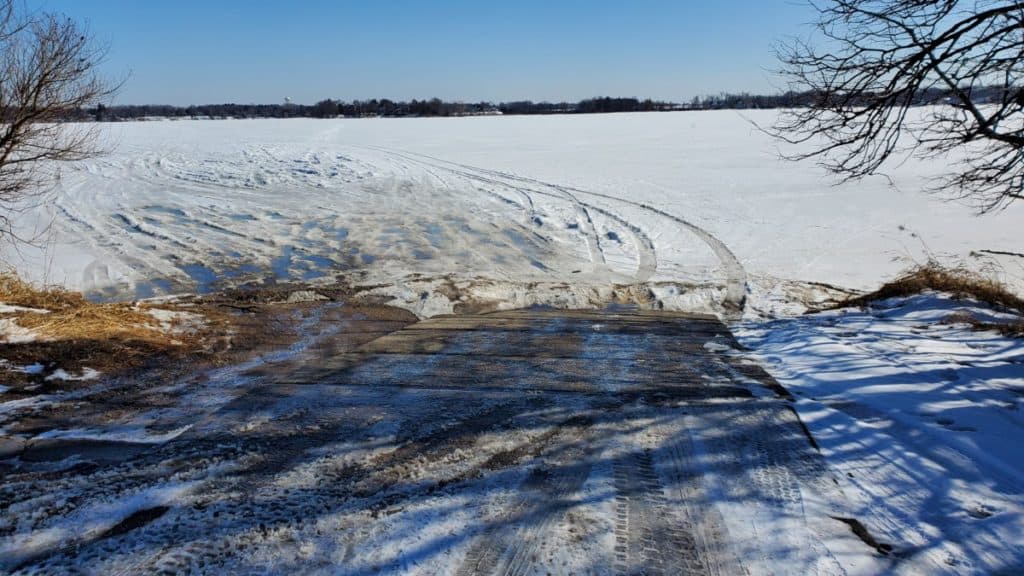 There is a concrete boat launch. It appears to be in good shape.
Commentary on Clear Lake
Clear lake is a relatively small lake, but its suppose to be one of the best walleye fishing lakes in the area. I was here just after fishing the fishing season ended, so I didn't get to fish for walleyes.
It is stocked with 267 pounds of walleye fingerlings annually, and 401 tiger muskie fingerlings in odd numbered years. Tiger muskies and northern are not abundant, but some bigger fish are present. This lake also contain a lot of carp, which don't seem to bother the fishing and some people target them.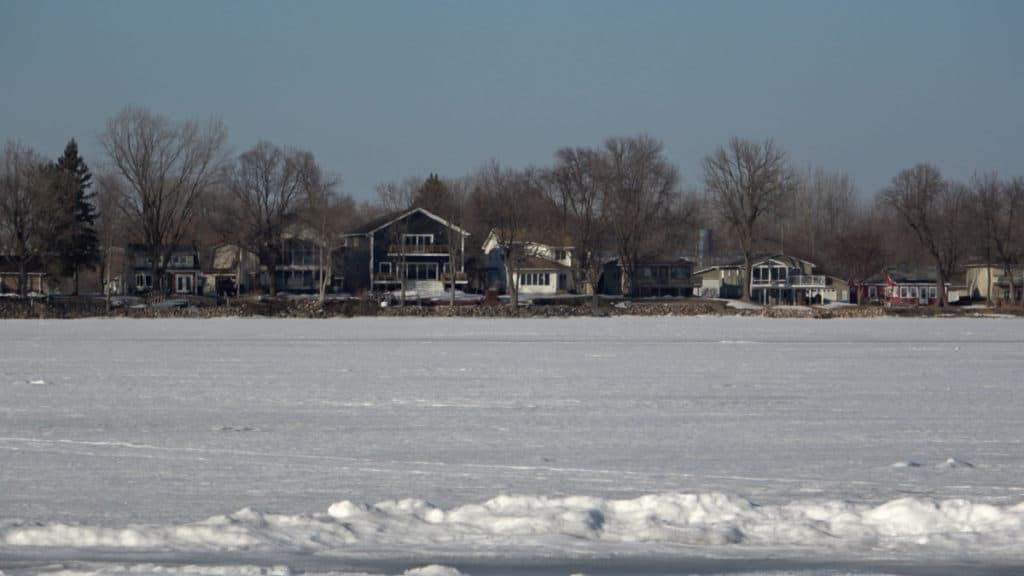 Clear lake is located in a busy area, and the shoreline is surrounded by nice homes. Its a popular ice fishing lake too. You can see the ice shacks out here when driving along I-35. Be careful when driving on the ice, there are springs in this lake which can lead to dangerous ice conditions.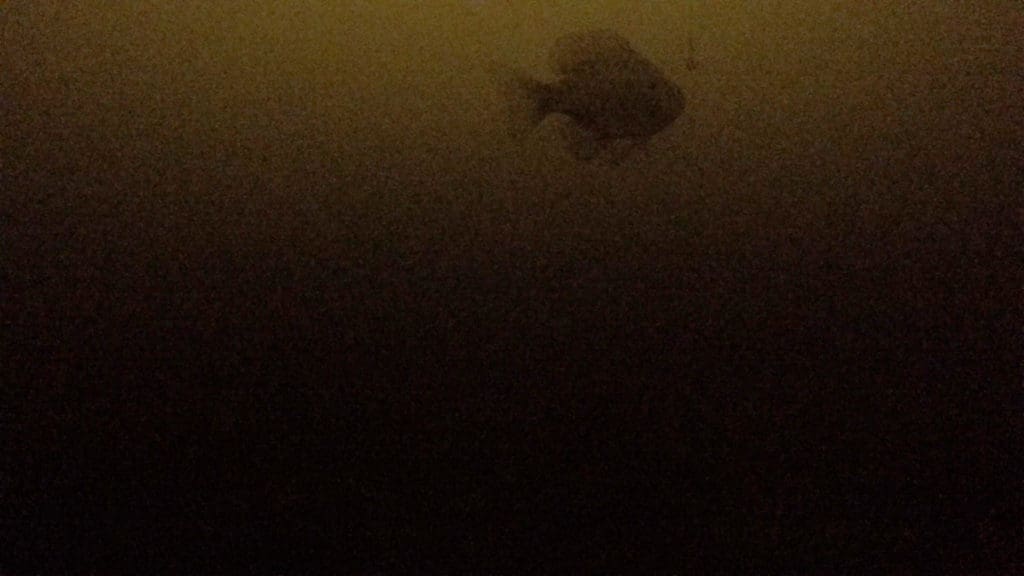 I was at Clear lake in early March. From everything I read, this lake is suppose to have good water quality. I've heard people talking about how clear the water is. The above photo is from my GoPro about 15 feet down in in the middle of a sunny day.
The water I experienced was very dark and murky. I had to increase the exposure of the photo to be able to see the bluegill. I could also see lots of algae floating around. I also read there are lots of structure here, but again, from the few spots I tried, I saw nothing but muddy bottoms.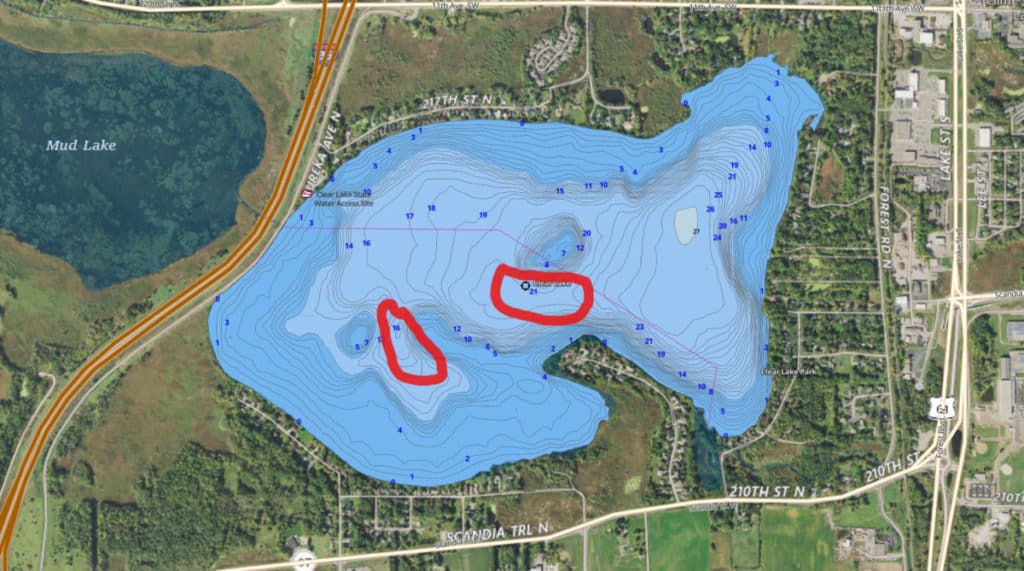 The two spots above are where I found the most holes drilled in the ice. Most people were gathered by the hump out in the middle.
Fishing Experience on Clear Lake
I fished here in early March on a warm, windy day. The ice was melting fast and there was a lot of slush on the lake. We were the only ones here when we arrived, so I scouted the lake looking for old holes since all the shacks were off the lake. We tried five different spots near the red circles on the above map.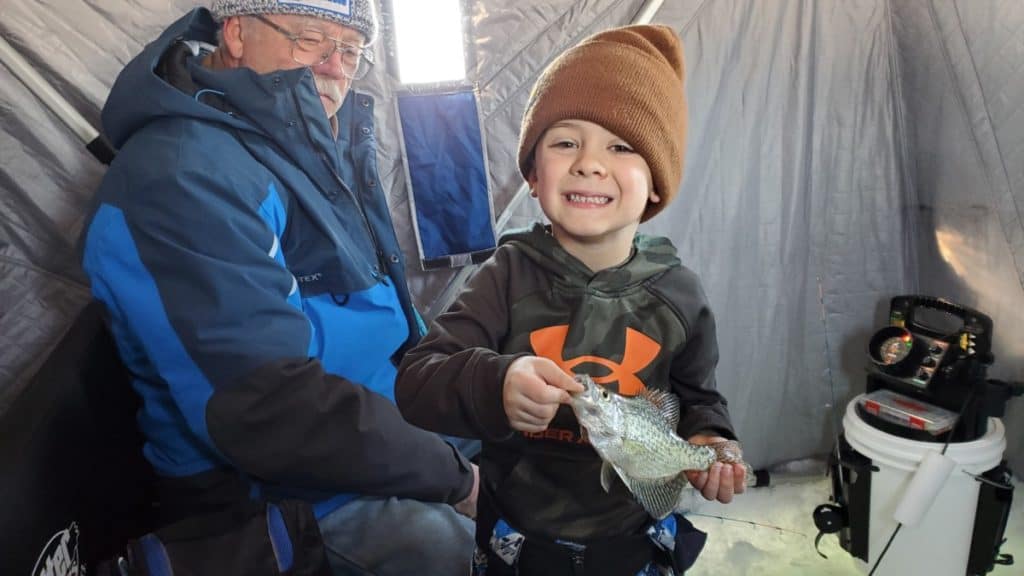 Since fishing season was over, we targeted panfish. The fishing was slow, but we did pull in a crappie and a few bluegills.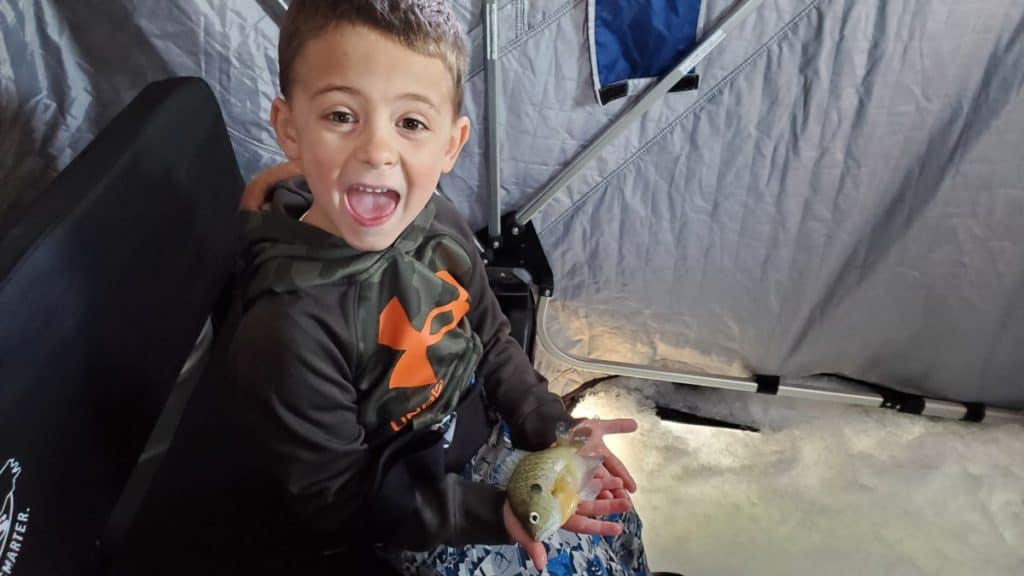 We did see many holes in the ice. I'm assuming people were using tip-ups for walleye and northern. Fishing for panfish was OK, but I think this lake would be more fun when you can target game fish too. I'd like to see it in the summer to know if the water clarity is better then.
Thanks for visiting Go Midwest Fishing Lake Reviews. While you are here, check out some other interesting article like, "Cargo Trailer to Ice Fishing House." Also, come hang out with us on my YouTube channel here.