Lake Stats
Acres: 728
Shoreline Length: 9 miles
Maximum Depth: 30 feet
Water Clarity: Dark / 2.75 feet
Google Maps Location: Click Here
Fish Species
Northern Pike
Walleye
Smallmouth Bass
Yellow Perch
Black Crappie
Bluegill
Watch us fish Elephant lake in late June
Boat Landings
The boat landing is located on the southeast corner of the lake. You will turn north off hwy 601 onto a gravel road and cross Elephant creek. You will see a place to park on the right. On the left the road goes down to the actual boat launch.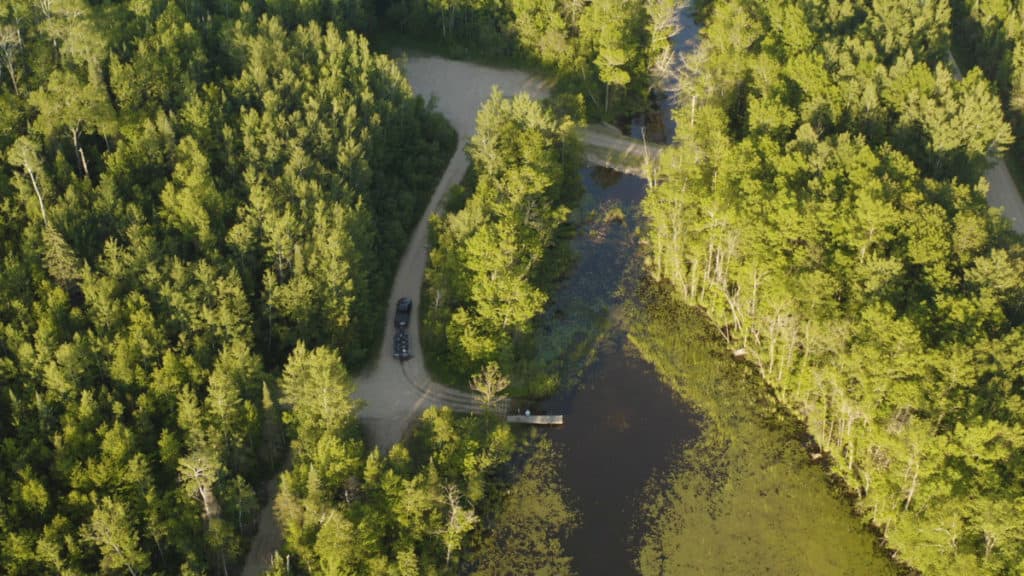 Once you put the boat in, you will have to go park and walk about a hundred yards back to your boat. The landing is very nice and has a dock. I fit my 18 ft boat in there easily.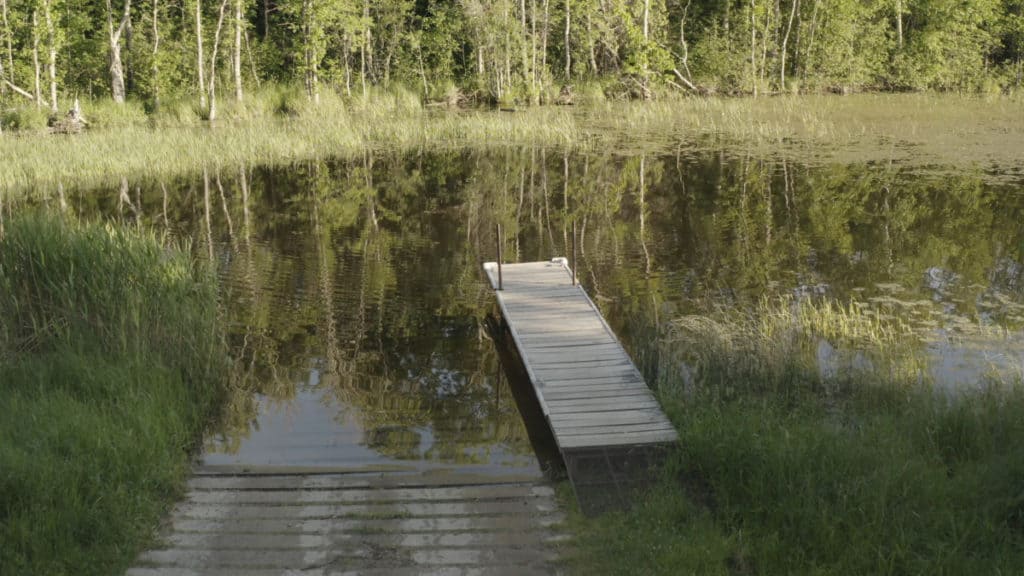 Since the landing is located in the skinny finger of the lake and is surrounded by trees, the water stays very calm which makes loading and unloading your boat easy.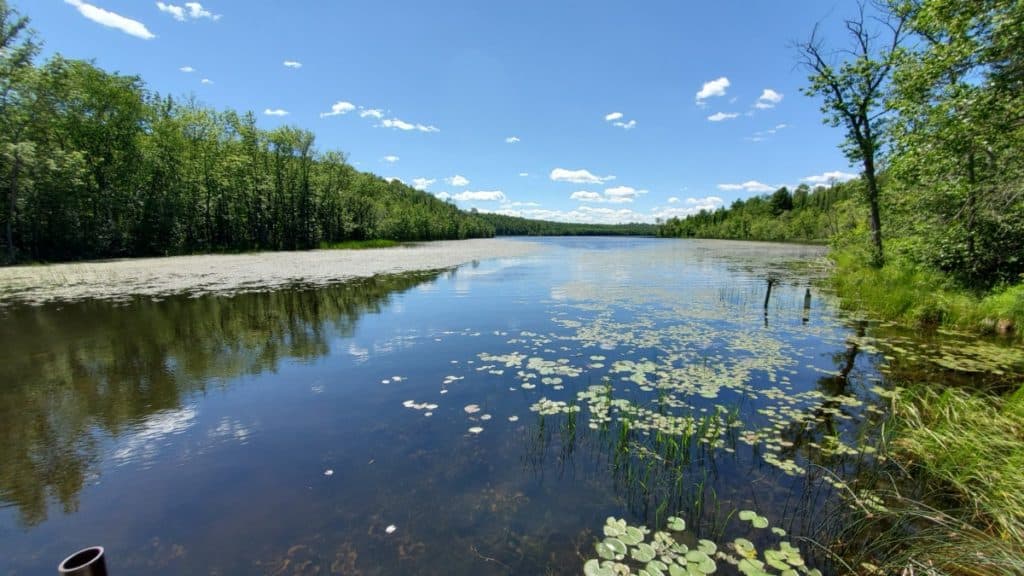 Commentary
Elephant lake is another great example of the type of lake I love to fish. Its big enough to hold some good fish, but small enough that you can cover the whole lake in less than a day of fishing. It has tons of great fishing spots, with long skinny bays, deep open waters and varying bottoms of rock and weeds.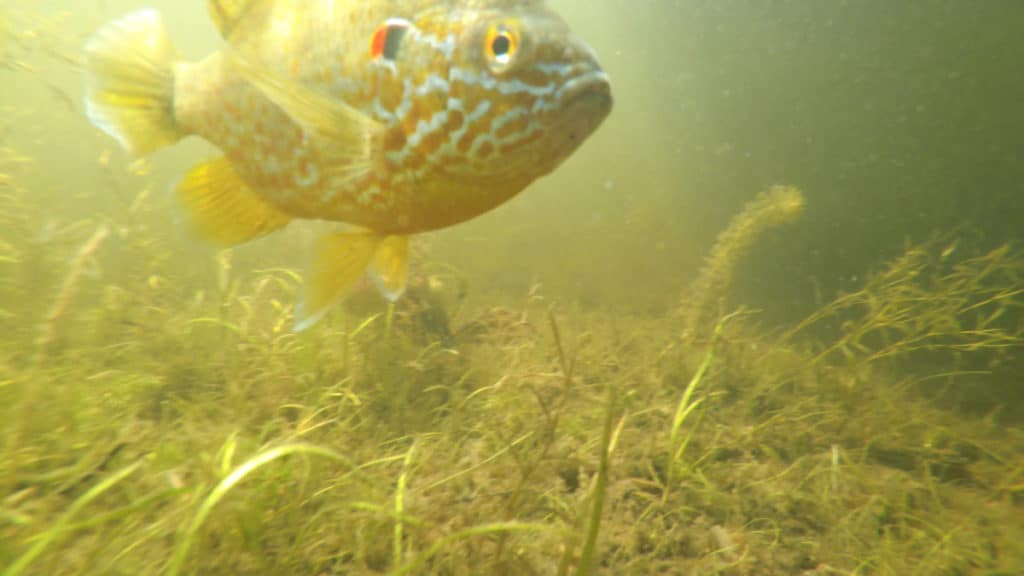 Right off the landing you will find a mess of sunfish that are willing to bite. There is plenty of weed cover and lily pads until you get out into the deeper water.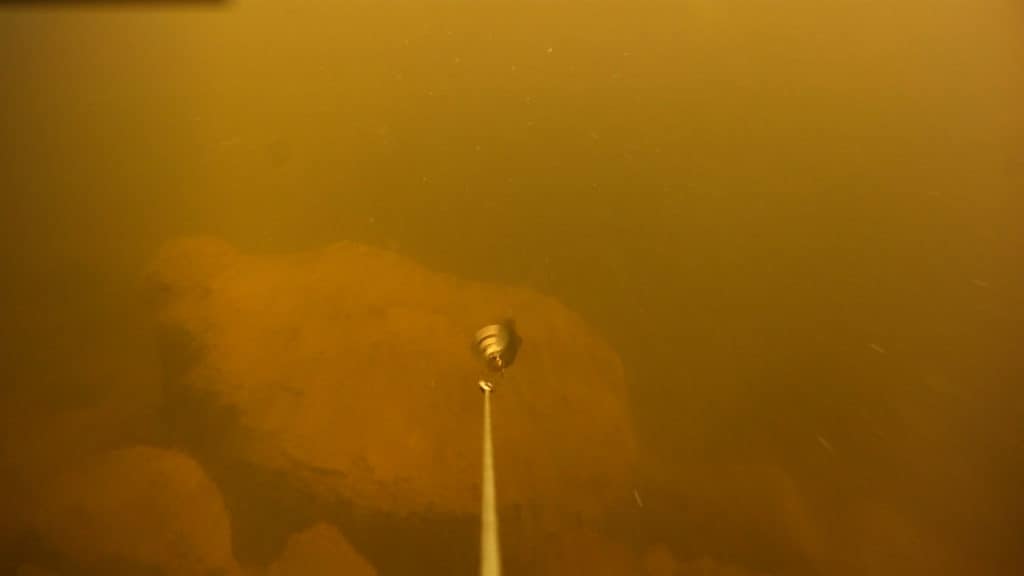 You will also find fish in the areas with rocky bottoms. Just be careful of getting snagged on the rocks. I lost this nice spinnerbait a few moments after this picture was taken.
The lake has some lakeshore development with one resort and about 30 homes or cabins, though most of the surrounding land is public. Other than that, I think we only saw one other boat out there. It is a very quiet lake that is surrounded by trees. We saw lots of wildlife too.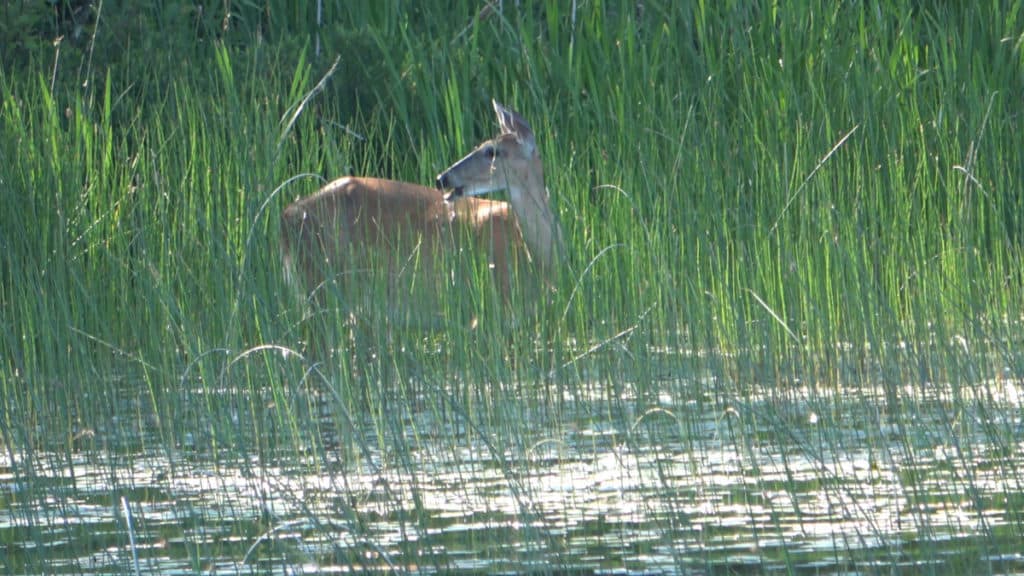 Fishing Experience
Reggie and I fished this in late June. We barely pushed off the landing and saw lots of bluegills swimming around, so we dropped a line in and caught a couple. They were nothing to brag about, but it just confirmed that there are lots of small bluegills in Elephant lake.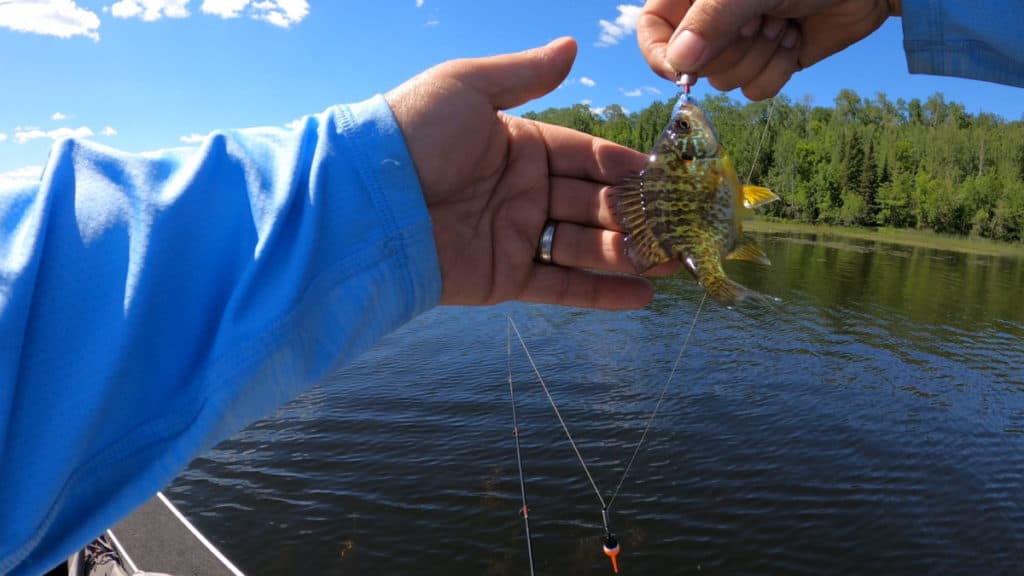 Moving around the corner into the next bay we trolled through a school of bigger bluegills suspended in about 10 feet of water.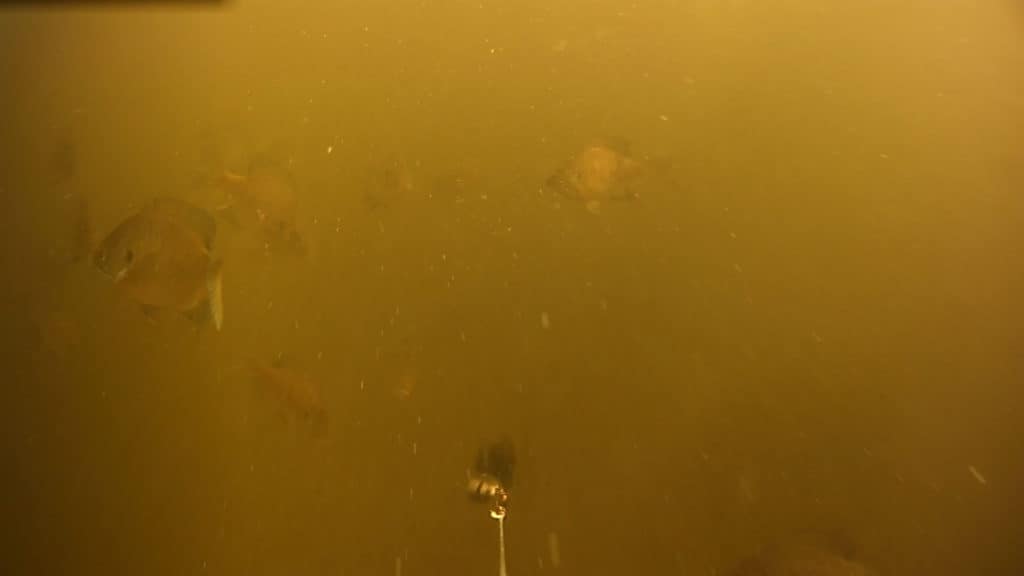 I was mainly fishing with an inline spinnerbait and was getting lots of hits from smallmouth bass, but never actually got one in the boat.
Most of our catches were northern pike. Although many were around 20 inches, Reggie managed to catch two larger ones up to 24 inches.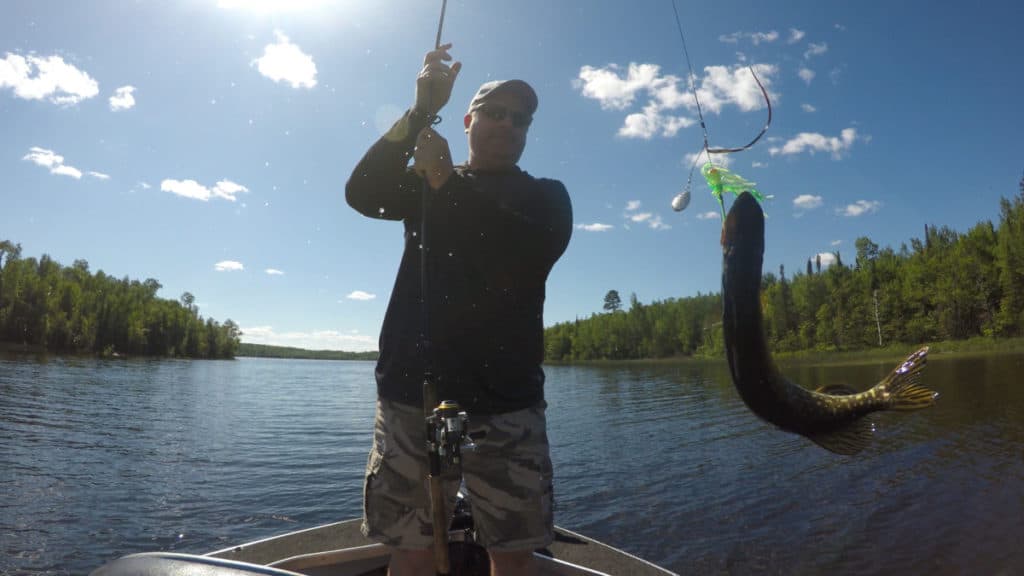 There is one spot we found that could cause some trouble if you are not aware of it. As we came out of the bay on the east side, there is a rock pile not too far under the surface that is only marked with a small private buoy that is hard to see.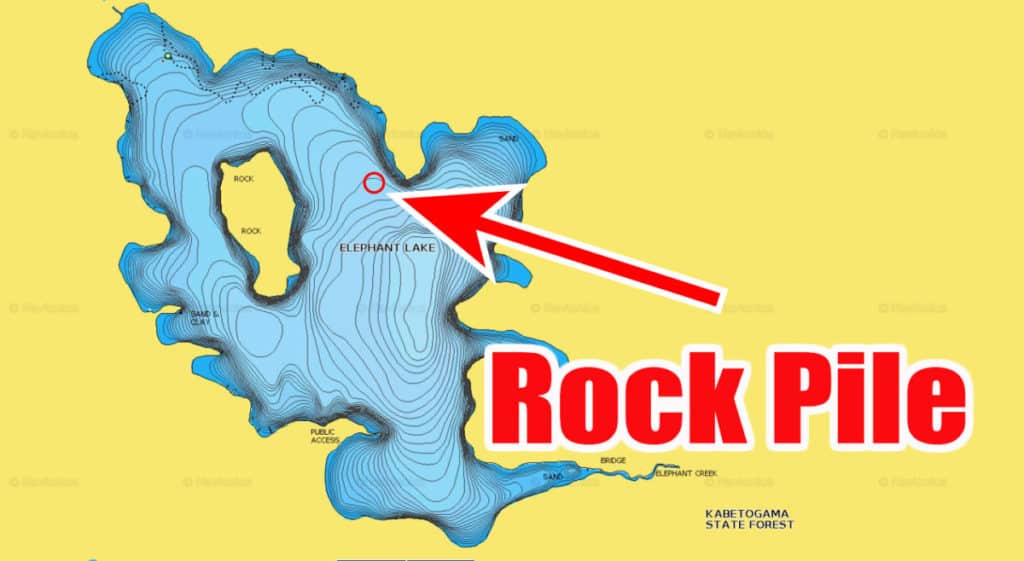 We got on the lake at 3pm and fished until 7:30pm. We only got halfway around the lake, but had a good idea of how the fishing is there. We did have more action in certain spots, but overall the fishing was steady.
I would highly recommend fishing here if you are in the area. There are also a bunch of great fishing lakes nearby you can fish too. We fished Ash lake in the morning, then fished Elephant in the afternoon. Pelican lake is another really good lake not too far away, but you will want a couple days to fish that lake.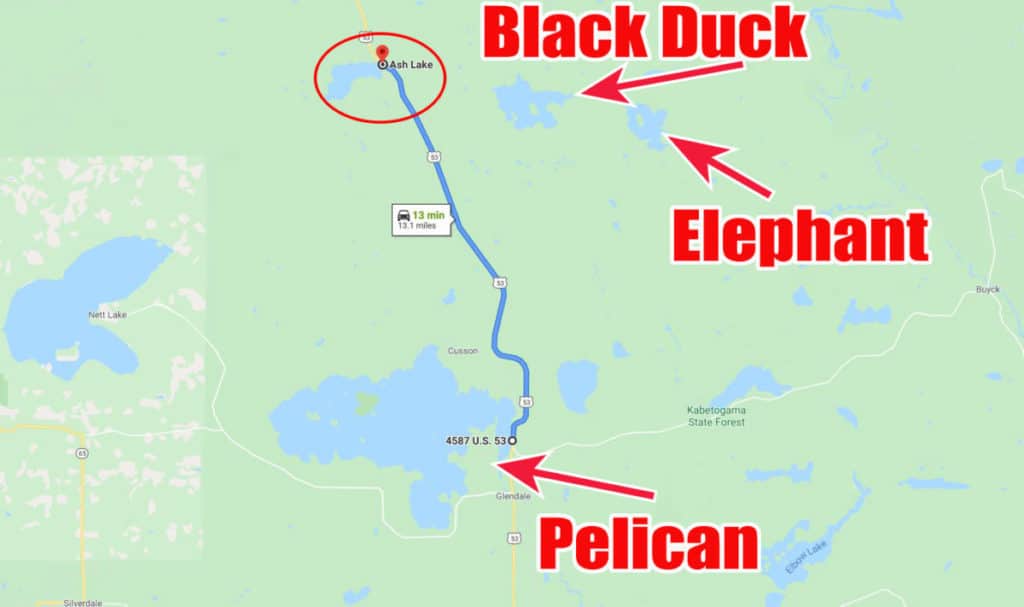 Thanks for visiting Go Midwest Fishing Lake Reviews. Check out other interesting articles like, "How Much Does A boat Motor Weigh?"Also check out my YouTube Channel for a more interactive experience.