Lake Stats
Acres: 360
Max Depth: 33 feet
Shore Length: 5.98 miles
Closest Town: Cambridge
Google Maps Location: Click Here
Fish Species
Northern Pike
Walleye
Largemouth Bass
Black Bullhead
Yellow Bullhead
Sunfish
Yellow Perch
Black Crappie
Bowfin (Dogfish)
Common Carp
Watch us fish Lake Fannie in late August
Boat Landings
The public landing is located on the northeast end of Lake Fannie, just off Hwy 95.
There is basically a big open gravel area with no designated parking spots, so you will see cars and trucks parked all over. I noticed a few cars (without boat trailers) taking up precious parking spots. In fact, one pulled in and took the last available trailer parking spot just as we were going to pull into it.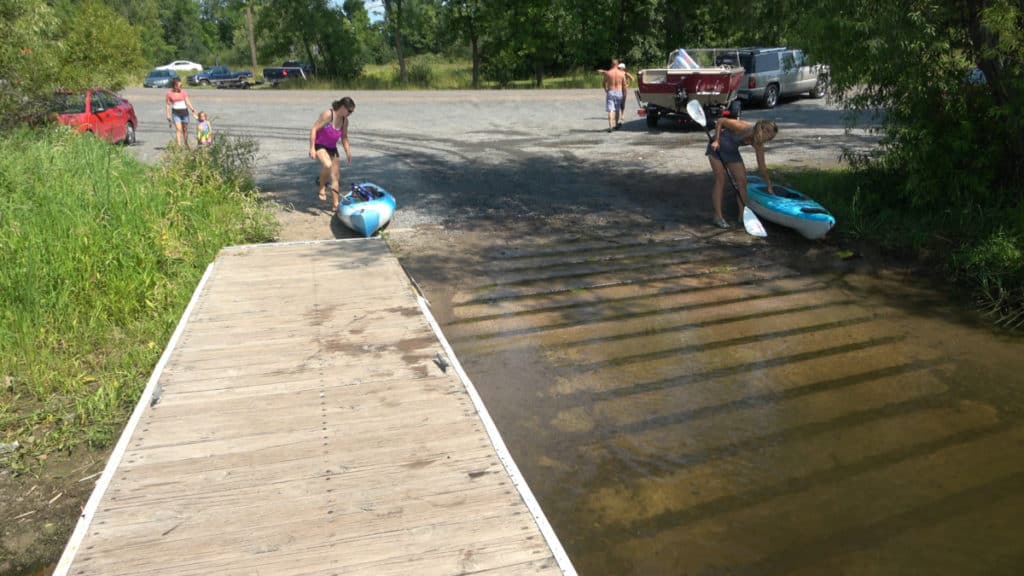 If you are there on a nice summer day, be prepared for a busy launch.
Commentary
This is the go to lake for my friends up in Cambridge, MN. Whenever they have a few minutes after work or school, this is the lake they usually end up on.
Fannie is connected to Skogman lake by a skinny channel. Although my wife Elizabeth, and her friend Andrea, navigated the channel by kayak, they said it would be tough to get a boat through there. They did mention seeing fish in the channel as they kayaked through it.
I fished it in late August and the weeds were in full bloom. The water was a deep green color and there were weeds everywhere, but it was still fishable.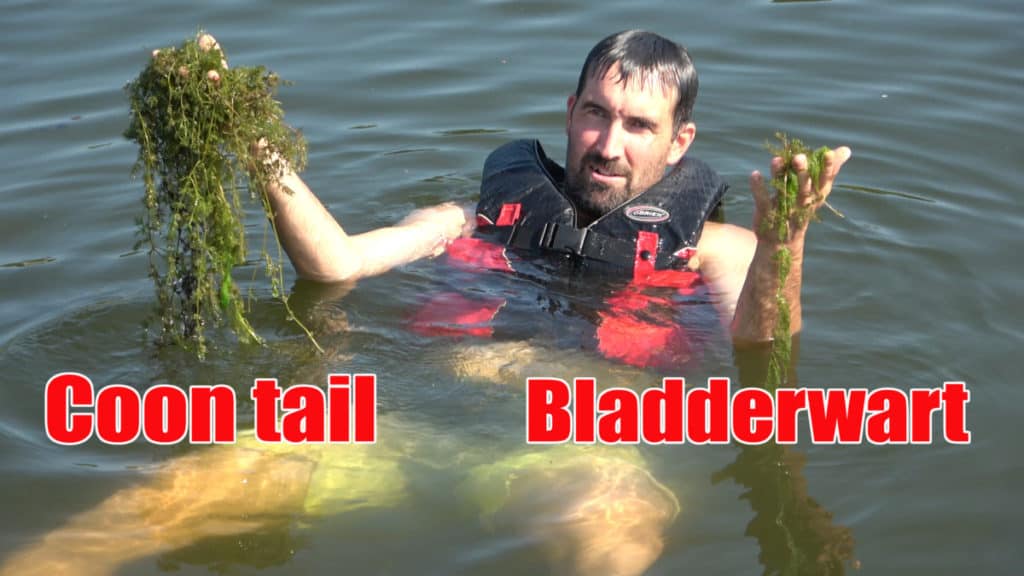 Even though its not the clearest water, people still have recreational fun here. We ended the day by cooling off in the lake and using the boat as a diving board.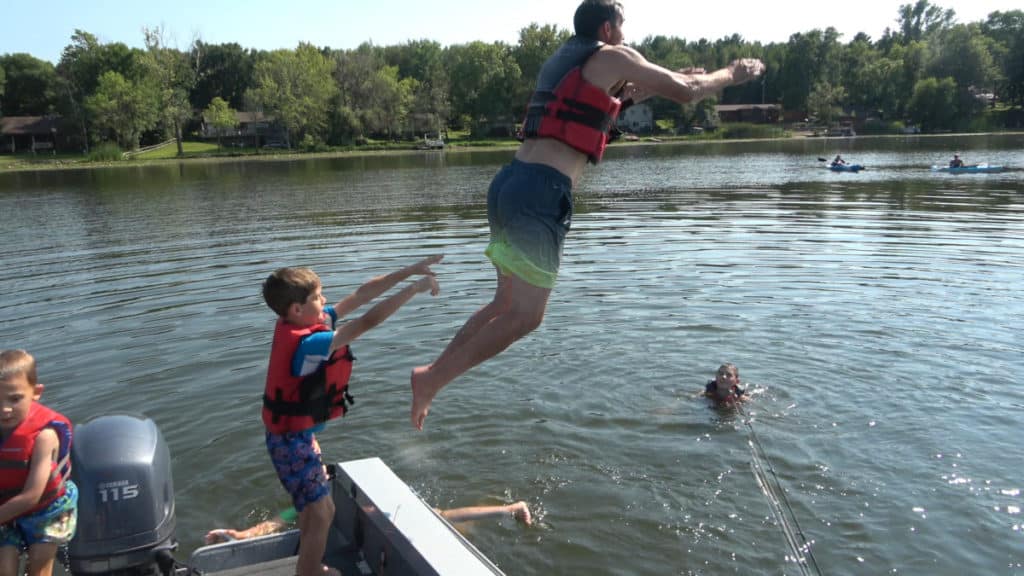 According to Darrick, Fannie is a great place to catch decent sized panfish. The bass are a good size too. They usually catch them between two and four pounds. There are walleye in there, but they haven't caught one in a long time.
Fishing Experience
This was an unplanned trip at the end of August. We just came from camping at the St. Croix State Campground. We planned on trout fishing there, but after a full day of fishing with no trout, we packed up and headed to Cambridge.
We packed four kids and two adults on Darrick's 17 foot boat.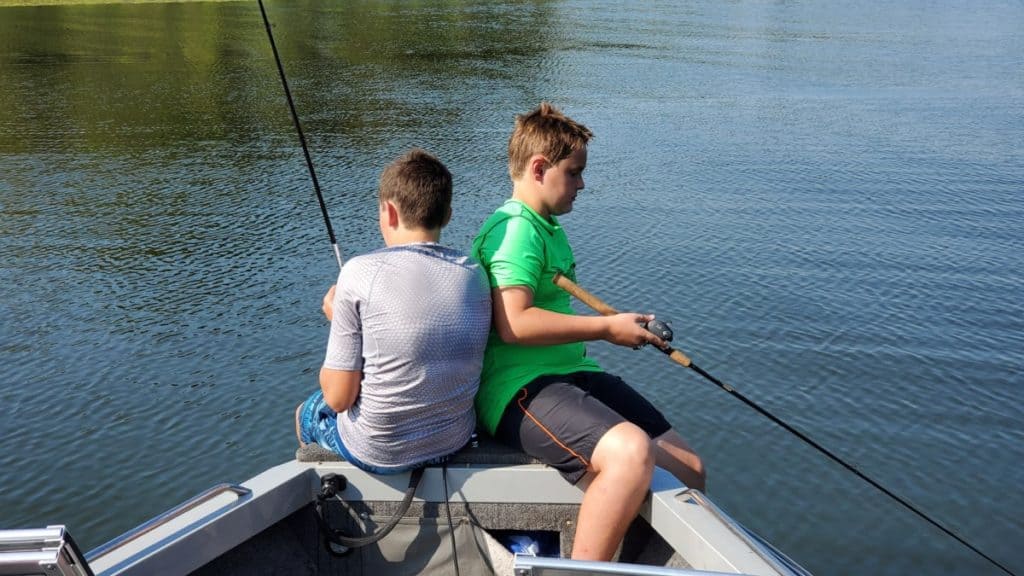 Since we were our way home, I only had an hour to fish the guys. We headed straight to the north end of the lake to fish the lily pads.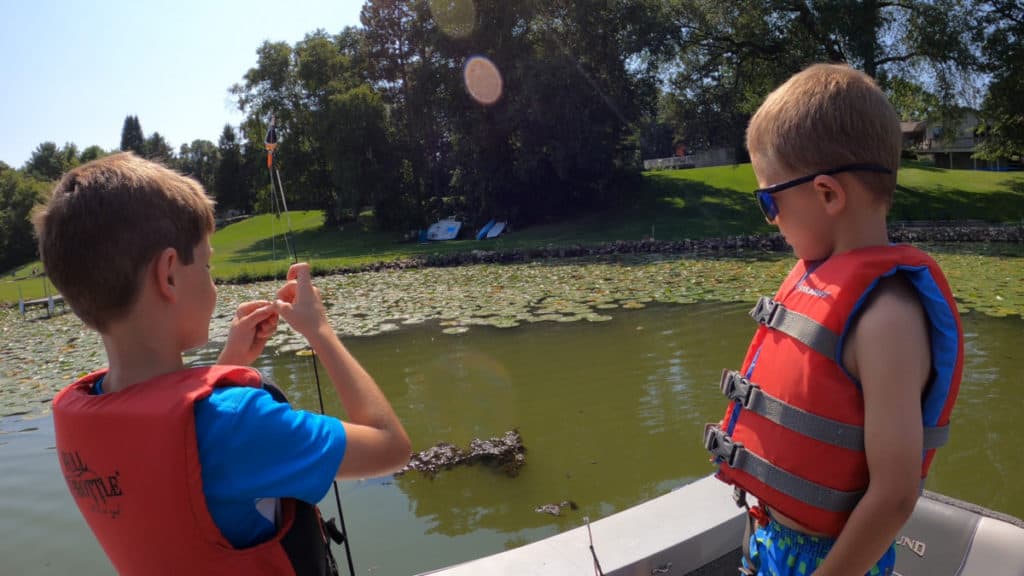 Almost immediately the kids started pulling in the bluegills, and they were some decent sized ones too.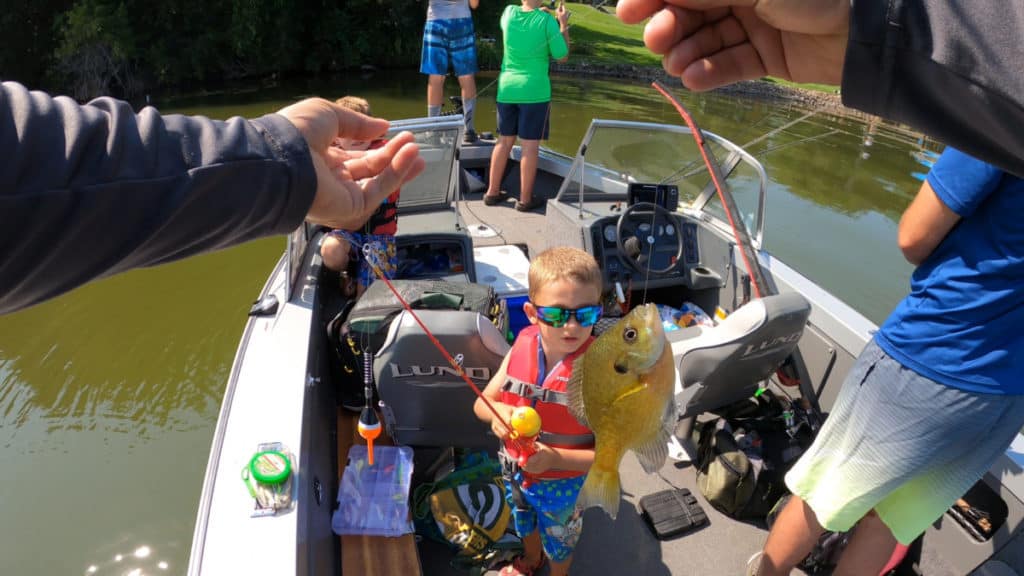 It was high noon, not the best time to fish, but we were still pulling them in one after the other.
At one point, Nolan was bragging about how fish love his new lure. We gave him a hard time and told him to show us a fish then. About five seconds later, he pulled in a nice largemouth bass.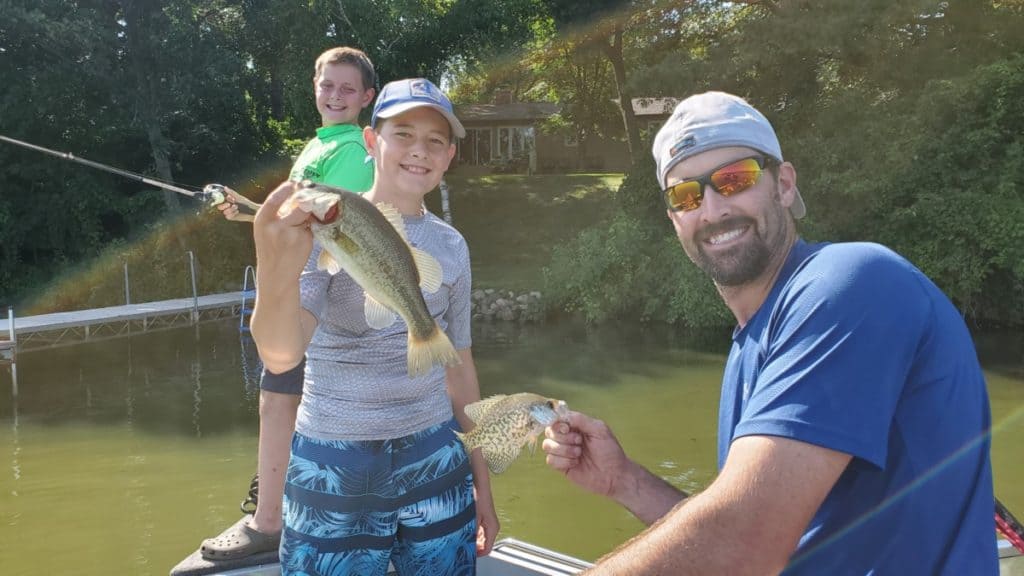 Darrick reeled in a small crappie as Nolan was showing off his bass.
Unfortunately I had to continue on my way home and unpack the camper, so I didn't stay much longer. The rest of the guys stayed and fished a little more. Sounds like they did alright, despite breaking one pole in half accidentally.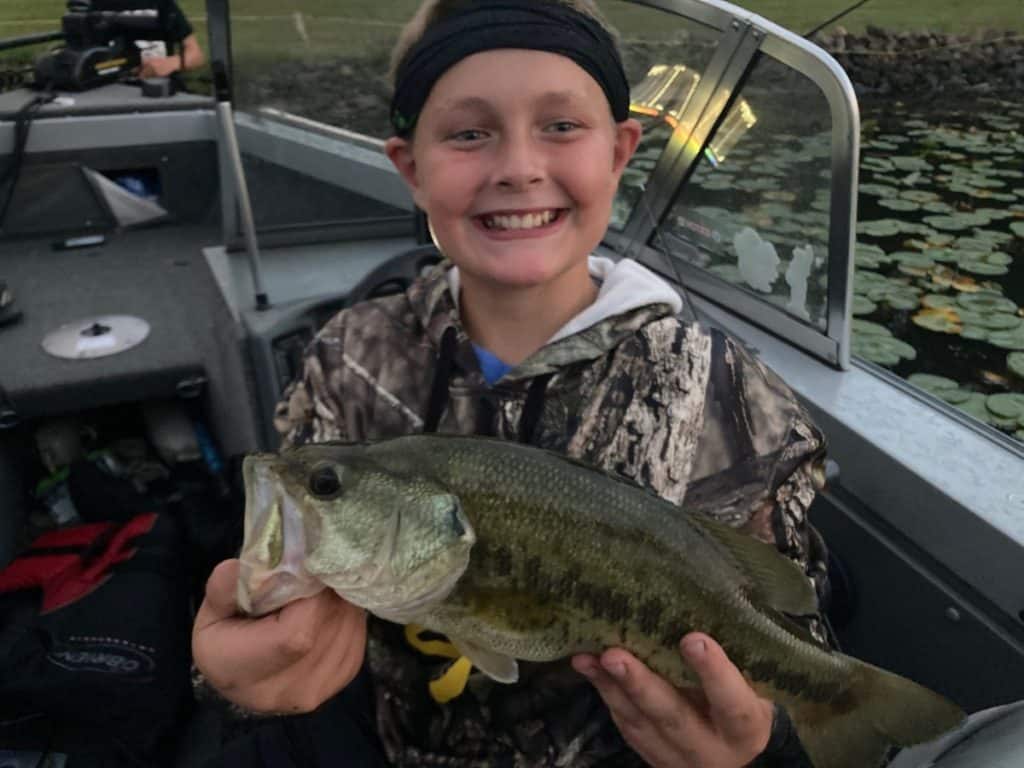 They went back out a few days later on Blake's birthday and he caught this nice bass.
I know I enjoyed the short time I got to fish it. I only got to try one spot. They have a few other hotspots that I would like to try out as well. Maybe next time.
Thank you for visiting Go Midwest Fishing Lake Reviews. You are now a more informed fisherman, so you can catch more fish than the other guy! To get even more knowledge, check out my blog articles like, "Is it Legal To Fish With An RC Boat?" If you would rather watch videos, check out my YouTube Channel.