Lake Stats
Acres: 152.75
Max Depth: 39 feet
Shore Length: 2.01 miles
Mean Depth: 13 feet
Special Regulations: Largemouth Bass catch and release only (as of 2019)
Fish Species
Northern Pike: above average abundance, smaller than average size.
Largemouth Bass: above average abundance, above average size.
Bluegill: above average abundance, smaller than average size.
Crappie: below average abundance, small average size
Bullhead species: average abundance, above average size.
Yellow Perch: Low abundance, small size.
Watch out Sept 18th fishing trip to Lake Jane below
Landings
There is one landing located on the south shore of the Lake off Lake Jane Trail.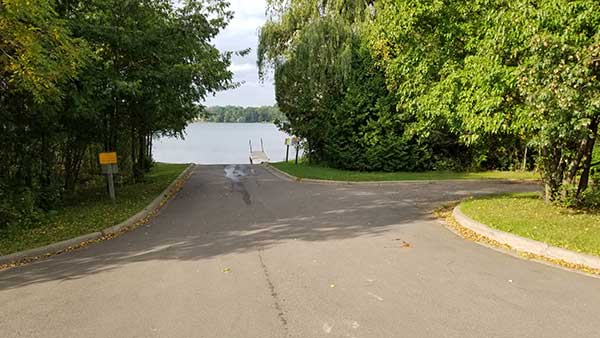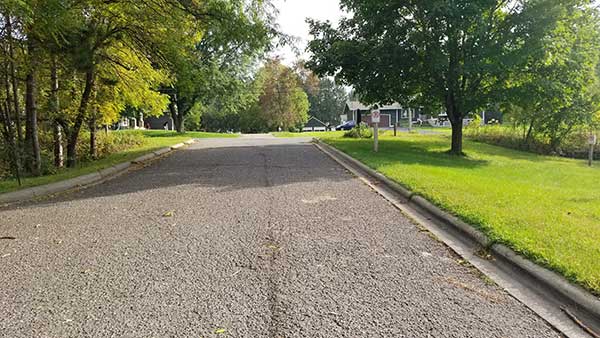 I was actually quite surprised at how nice of a boat landing it was for being such a small lake. It has a nice circle turn around area to prepare your boat for launch, and it has enough parking for eight boat trailers.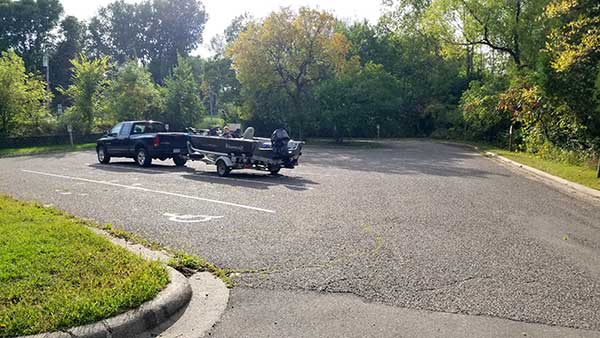 The launch pad is concrete and the water is deep enough for an easy launch.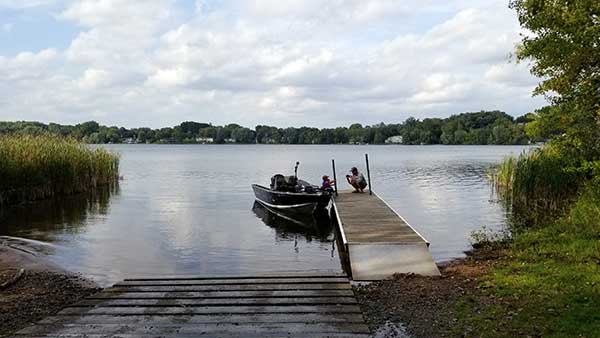 There is a nice wooden dock that is in good shape. The landing is tucked back in a little cove, so it shields you from the wind. We were there on a very windy day, and barely noticed it while putting our boat in the water.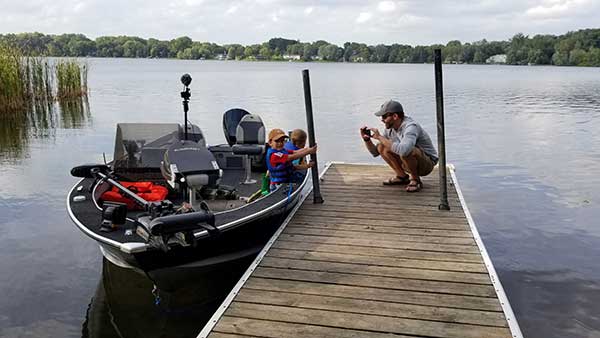 Commentary
Lake Jane is fairly small at only 152 acres, which makes it an easy lake to fish. It is a popular bass lake with good numbers and sizes of bass present. It has an excellent shoreline full of lily pads and good weed cover for fish to hide in.
The northern pike are abundant too, but are going to be small and may not be worth your time. The bluegills here seemed to be everywhere! If you have little kids, they will have no problem catching some fish here. Although most of the bluegills will be too small to keep, every now and then you will hook into a lunker.
This lake has special regulations including, immediate catch and release for all largemouth bass (as of 2019 – check the current regulations). There are also rules about wake and direction of boat travel for skiers. You can see most of these regulations posted at the landing site. Lake Jane contains Eurasian watermilfoil. Be sure to thoroughly clean your boat before and after using this lake.
Fishing Experience
I tried this lake for the first time on Sept 18th. It was a beautiful fall day. we went out in the evening in time to watch a gorgeous orange sun setting behind the tree lined shore. I brought my son Reed, along with my friend Justin and his boy, Lucas.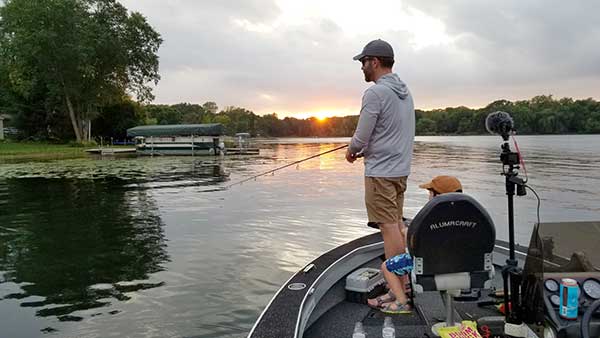 We were just pulling off the landing and threw some lines overboard while getting set up. Before we knew it, the kids were pulling in bluegills left and right. Lucas caught the first fish and it might be the largest bluegill I've seen in a while. Reed also pulled in a decent sized one too!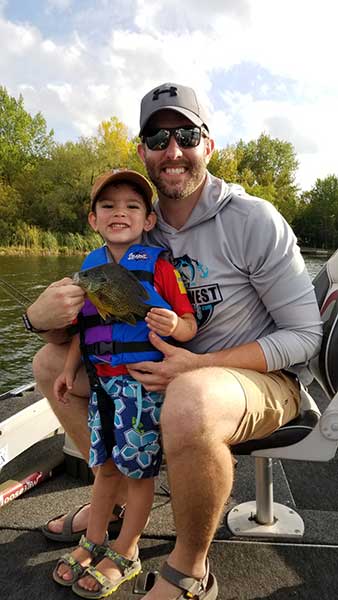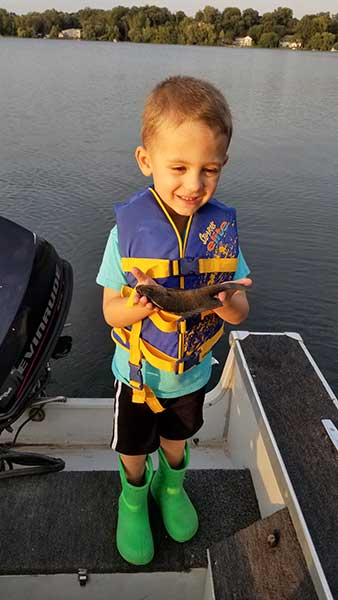 Right away, I was impressed with the quality of fish in this lake. Well, that was short lived, as we pulled in one tiny bluegill after another. There are some really nice ones in here, you just have to weed through the schools of small ones to find them. The kids didn't care though. The fish were biting so well that it was the first time we didn't even have to help them catch fish.
We spent a good half hour just around the boat landing before moving up the lake. In fact, we had to leave before getting to explore the whole lake. We only got to about the first quarter of the lake.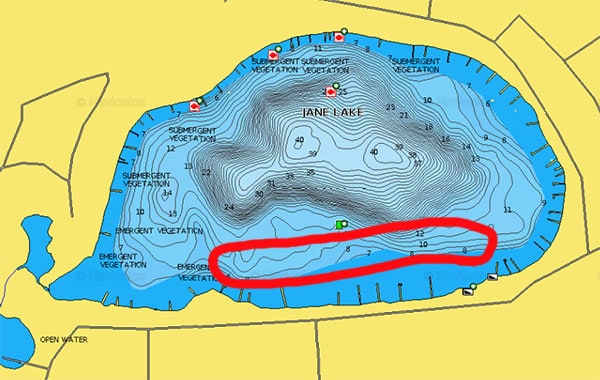 As we moved up the shoreline, I hooked into a couple of small northern pike. Justin finished off the night with a decent largemouth bass.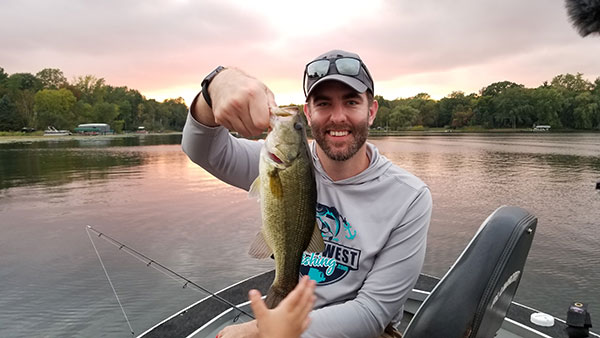 Overall, we had a great time on Lake Jane, and would easily come back and do it again. We didn't get any hardcore fishing in because the kids kept us busy entertaining them, which was fine. If you have kids, it would be a great place to take them. I would be curious though to check out the rest of the lake with "just the adults" to see what else we could hook into.
Thanks for visiting Go Midwest Fishing Lake Reviews. Check out our other articles like, "How Long Do Bass Live?" You can also hang out with us on my YouTube Channel.