Little Carnelian Lake Stats
Acres: 156.89
Max Depth: 29 feet
Shore length: 2.55 miles
Fish Species in Little Carnelian
Northern Pike: average abundance, average size.
Largemouth Bass: lower than average abundance, average size.
Bluegill: above average abundance, smaller than average size.
Crappie: average abundance, average size with some larger individuals present.
Bullhead species: average abundance, average size.
Yellow Perch: low abundance, average size.
Watch us fish little carnelian
Boat Landings on Little Carnelian
There is no public boat access to this lake. That doesn't mean you can't put a boat in here. It just takes a little effort.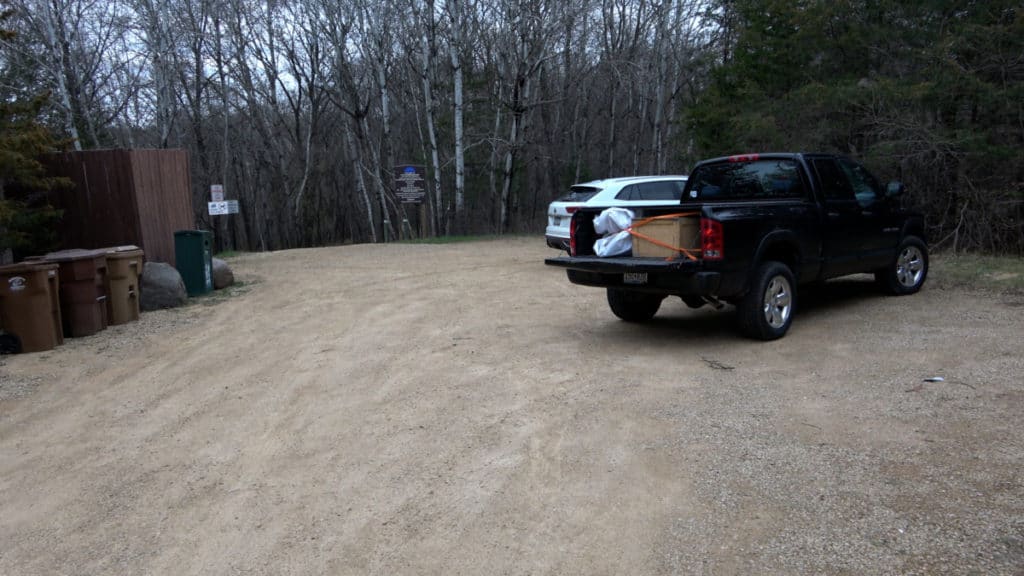 On the southeast end of the lake, there is a small park. You wouldn't even know its there unless you were looking for it.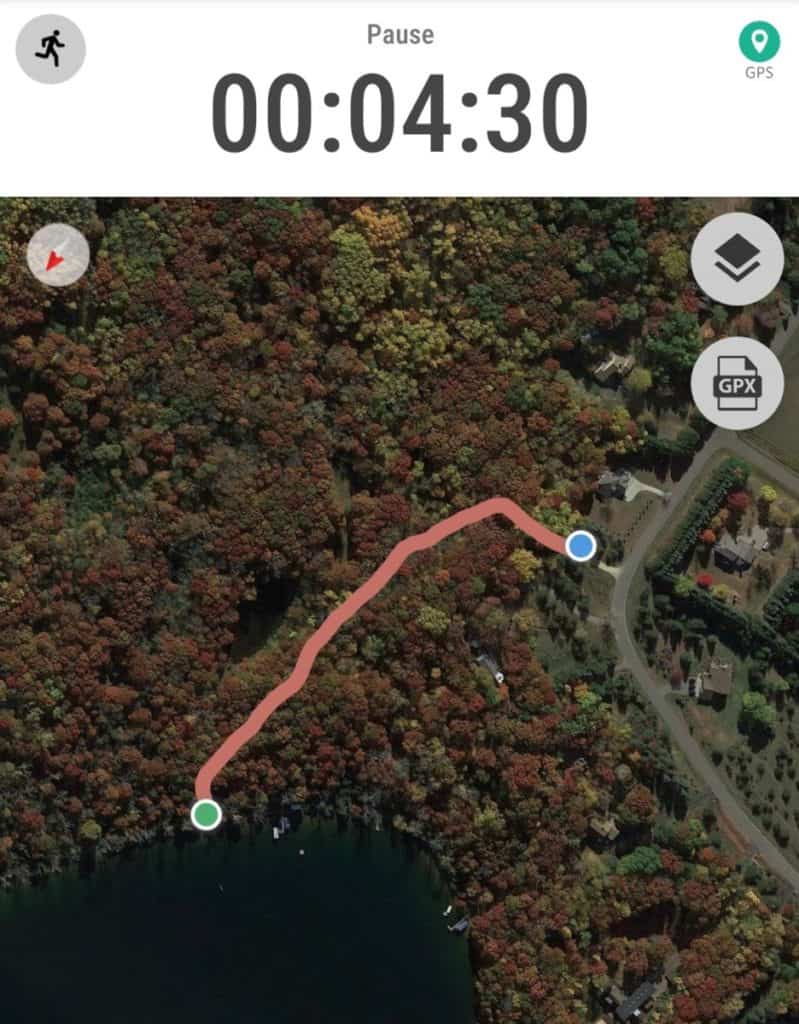 To get to the lake, you will have to take a hilly, winding trail. I clocked it on a hiking app (see above). It took me 4 minutes and 30 seconds to walk the path at a normal pace.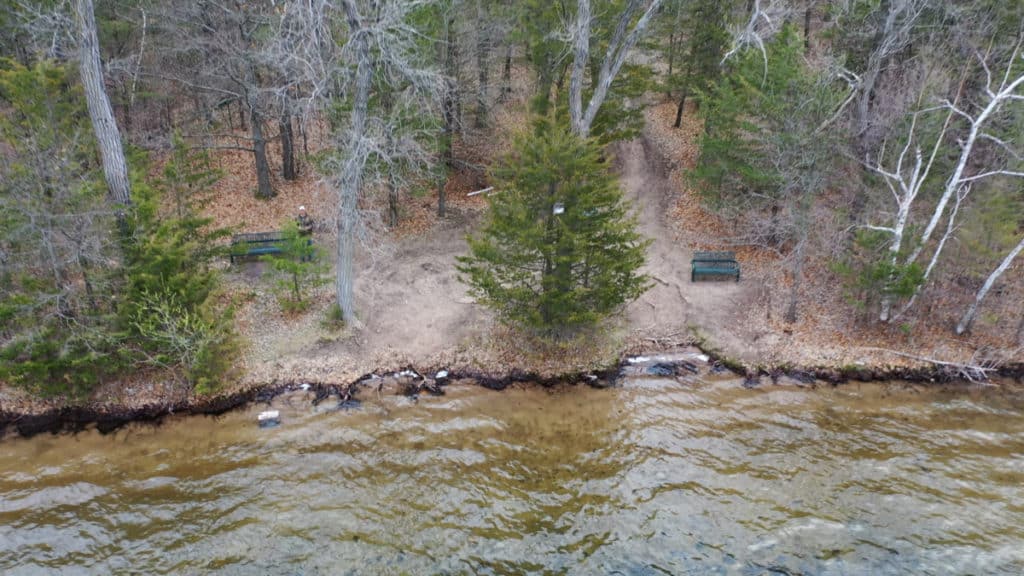 When you come to the end of the trail, there is a primitive landing where you can launch your small boat.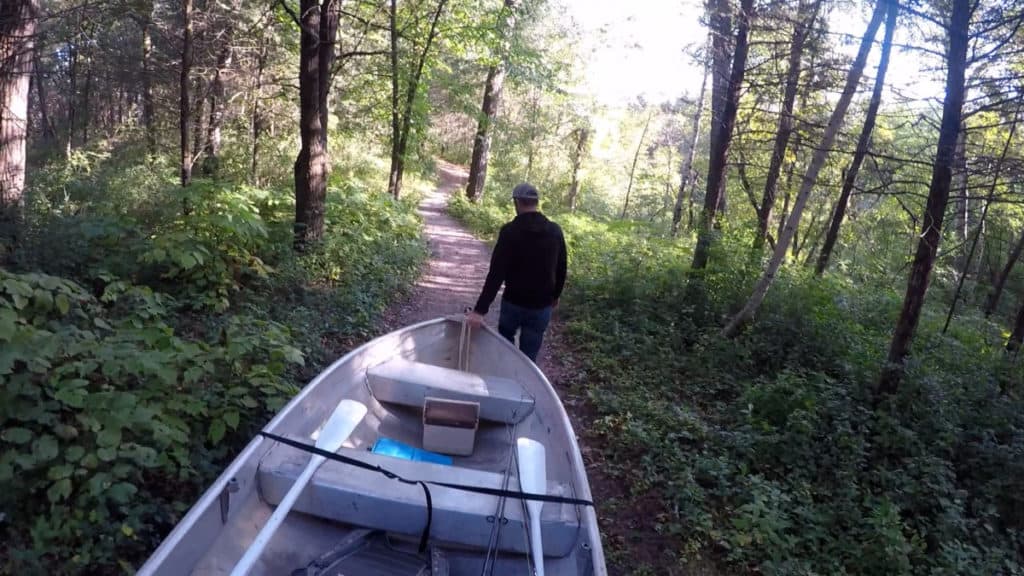 A kayak would be the best boat to bring here, but I opted for a 12 foot alumacraft boat. I bought a kayak dolly to go underneath the boat. It worked great! Below is the same one I got, and I really liked it.
Commentary on Little Carnelian Lake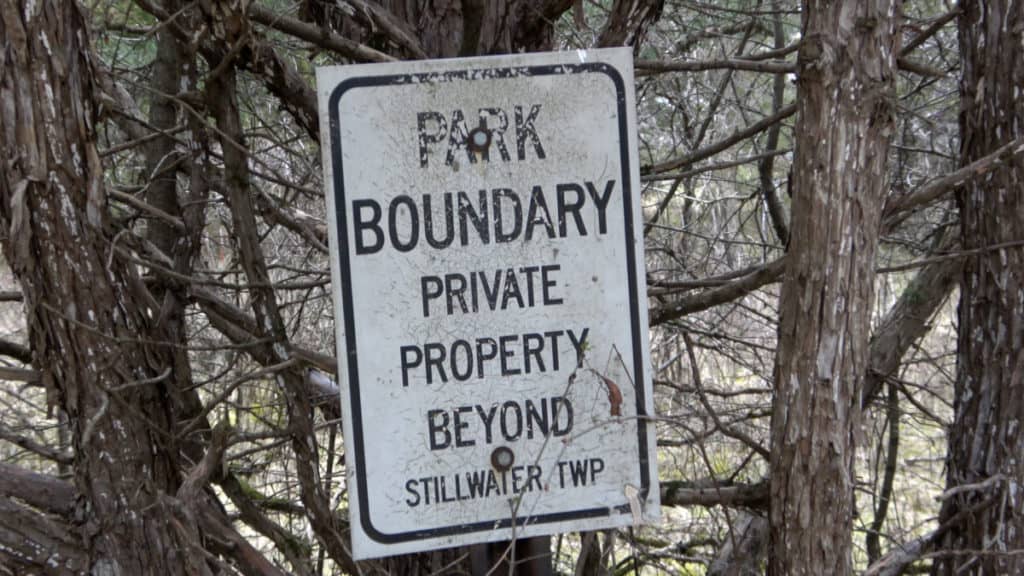 I live real close to this lake, but didn't think there was any access to it. Then a friend told me about this public trail that goes to the lake. It is nestled between houses in a residential area.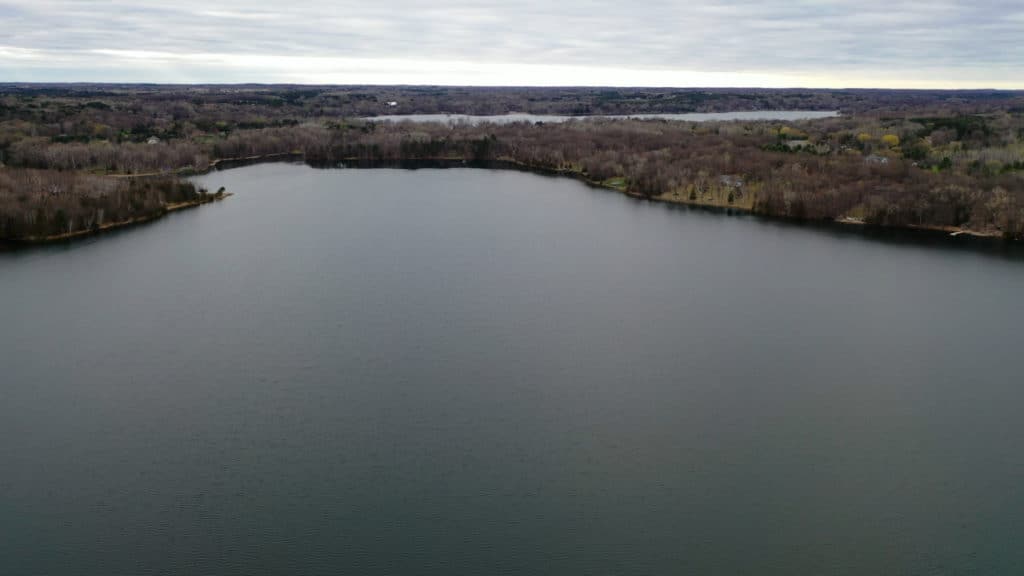 Little Carnelian is a small lake. You can see its bigger counterpart, Big Carnelian in the upper half of this photo. If you do manage to make it to Little Carnelian, you will most likely have the place to yourself.
The MN DNR website says this lake is 68 feet deep. If you look at the Navionics lake map, it shows the deepest spot at 29 feet. Big Carnelian is 68 feet deep. I think they put the wrong depth on their site. I doubt a lake this small would be that deep.
The fish here seem to be on the small side. Especially when it comes to the northern and bass. We did catch a few decent bluegills, but most of them were fairly small too.
There isn't much info on this lake, so I don't have a whole lot to tell you, other than what I experienced while fishing here.
Fishing Experience on Little Carnelian Lake
I fished her once during the summer with my friend Justin. It started out nice and calm. We tried a few casts next to the landing.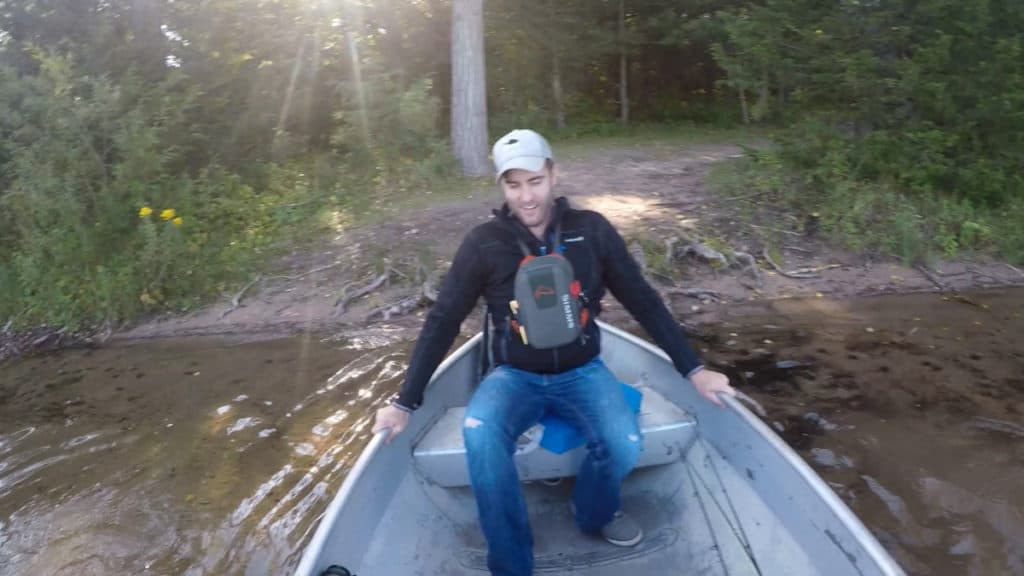 We caught a couple bluegills, then worked our way to the far end.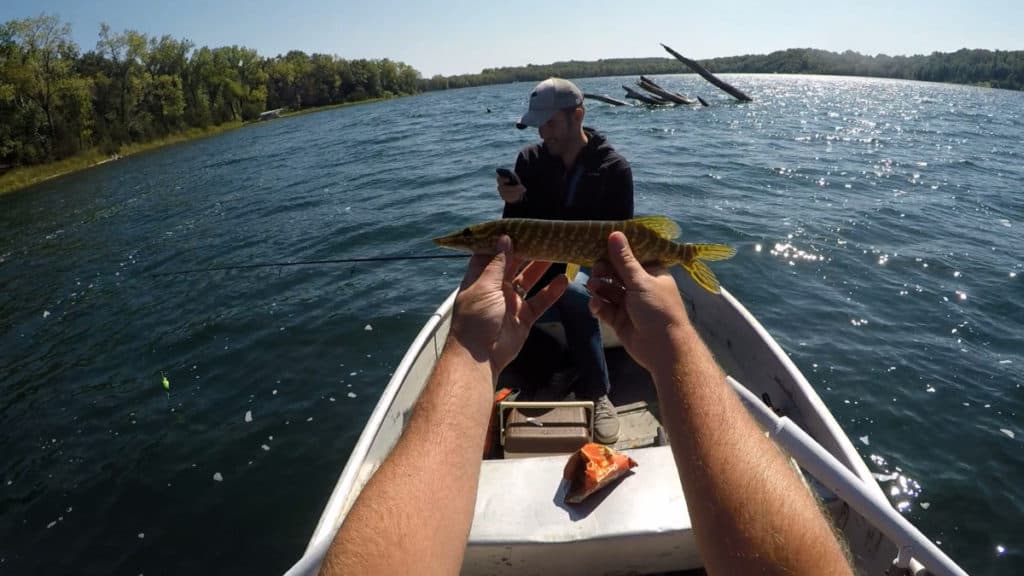 On the far north end we caught a couple of very small northern. The wind also picked up, and we struggled to oar this boat back to the landing.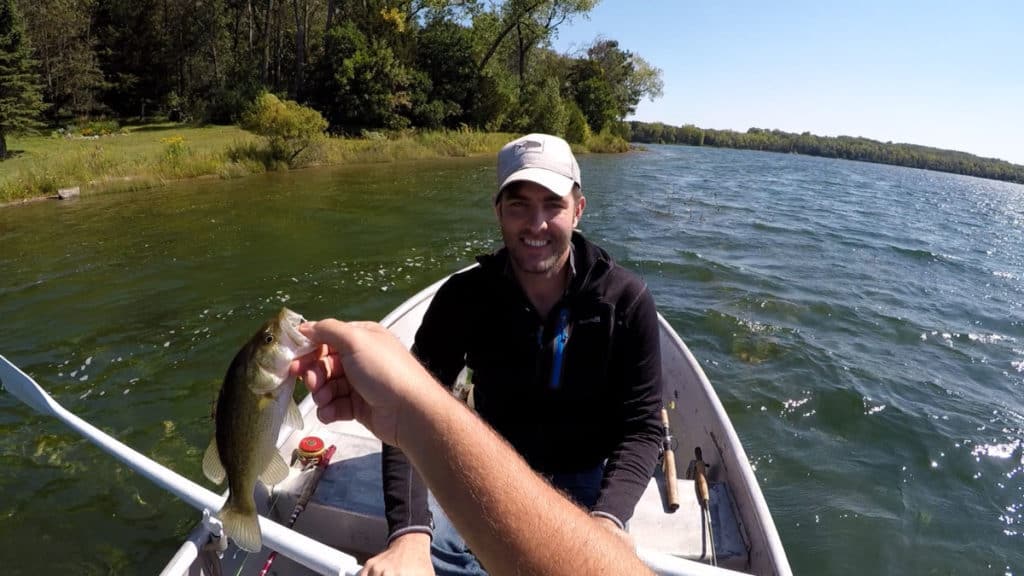 As we worked our way back along the northern shoreline, I hooked into a little bass. There was another bass that chased this one all the way to the boat.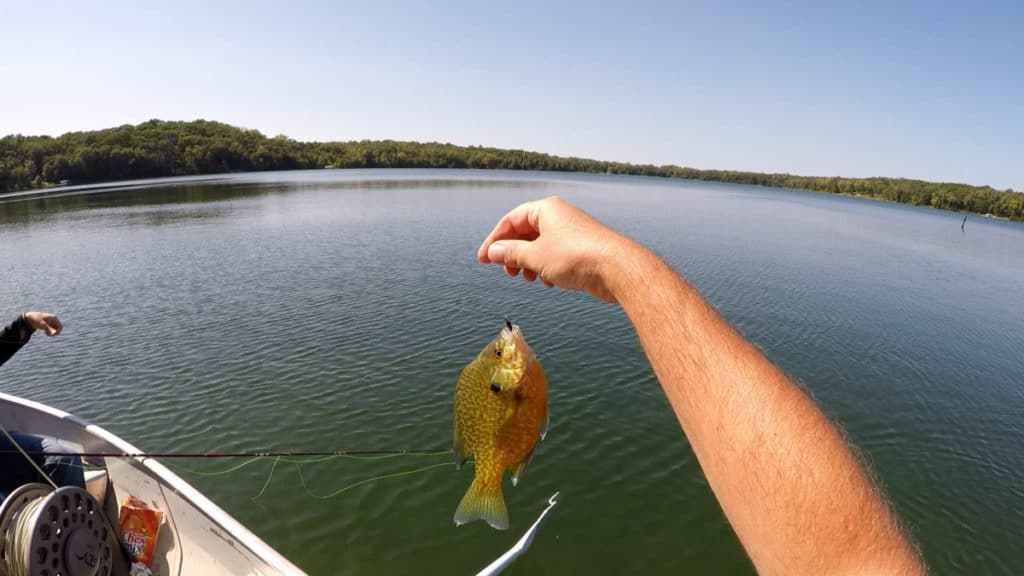 When we finally made it back to the landing area, we fished for bluegills again. This time it was non-stop action. They were everywhere. The one pictured above was the biggest of the day.
This is a nice lake if you want some beautiful scenery and to have a lake to yourself. You are not going to catch any trophies here, but you might get some good panfish action. I'd say, stick near the landing. You will have your best luck there. Go to the north end to find small northern and bass.
I have had people tell me that they caught some very large fish here in the past. I'm not sure if any exist here anymore, but you're more than welcome to try.
Thanks for visiting Go Midwest Fishing Lake Reviews. While you are here, check out some other interesting article like, "Is it legal to fish with an RC boat?" Also, come hang out with us on my YouTube channel here.