Lake Stats
Acres: 409
Max Depth: 6 feet
Shoreline: 12.1 miles
Google Maps Location: Click Here
Fish Species
Carp
Bowfin (Dogfish)
Northern Pike
Walleye
Largemouth Bass
Bullhead (black, yellow, brown)
Yellow Perch
Black Crappie
Sunfish
White Sucker
Watch us fish North Pool in early September
Boat Landings
There appears to be two landings on this lake. One on the far northeast end, and one on the south side about in the middle.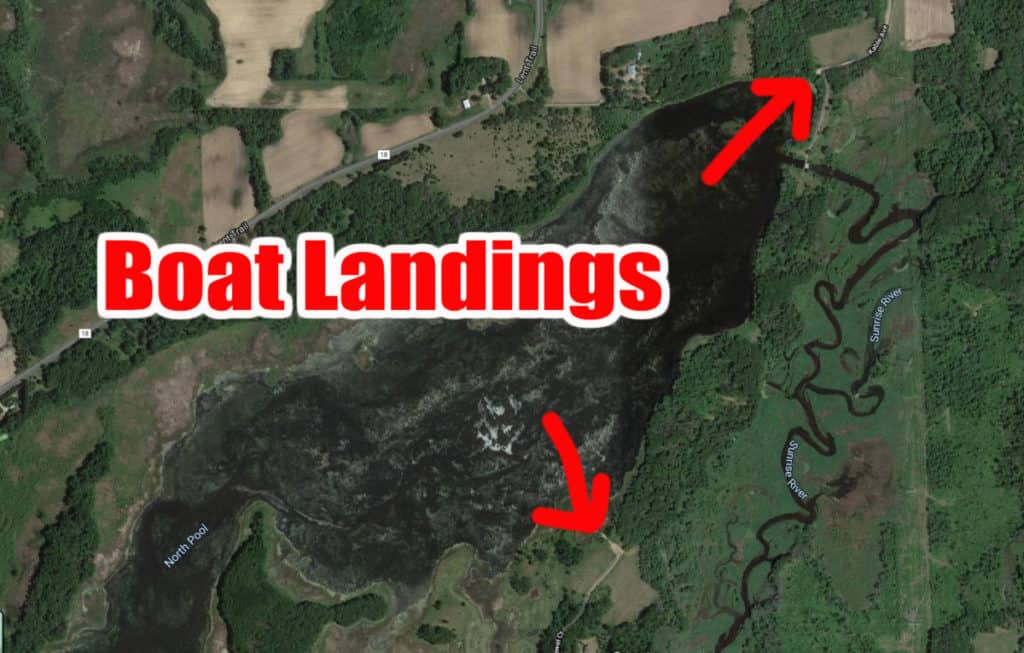 I did not use the one on the south side. I wasn't sure if it was a private landing or not, so I just used the one I knew was OK.
The landing on the north end wasn't much of a landing. After a drive down a dirt road, you enter a state wildlife area that dead ends at North Pool lake in a large circle turn around.
I thought I would be the only one there, but apparently the teenagers like how secluded it is, and it made a great hang out spot for them. They had hammocks, music, and a fire all going on.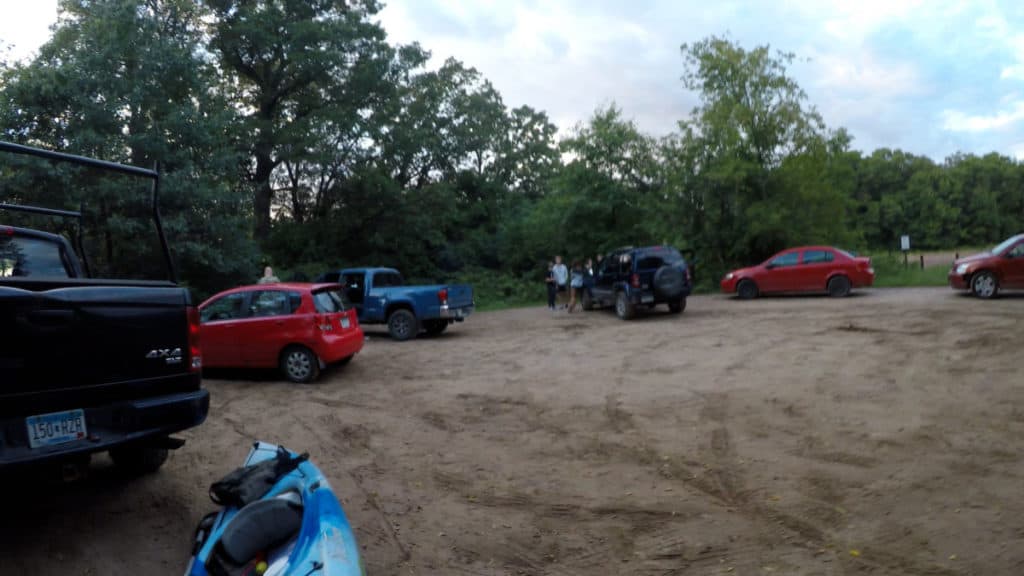 There is a small trail leading down to the lake that's just big enough to pull a kayak through.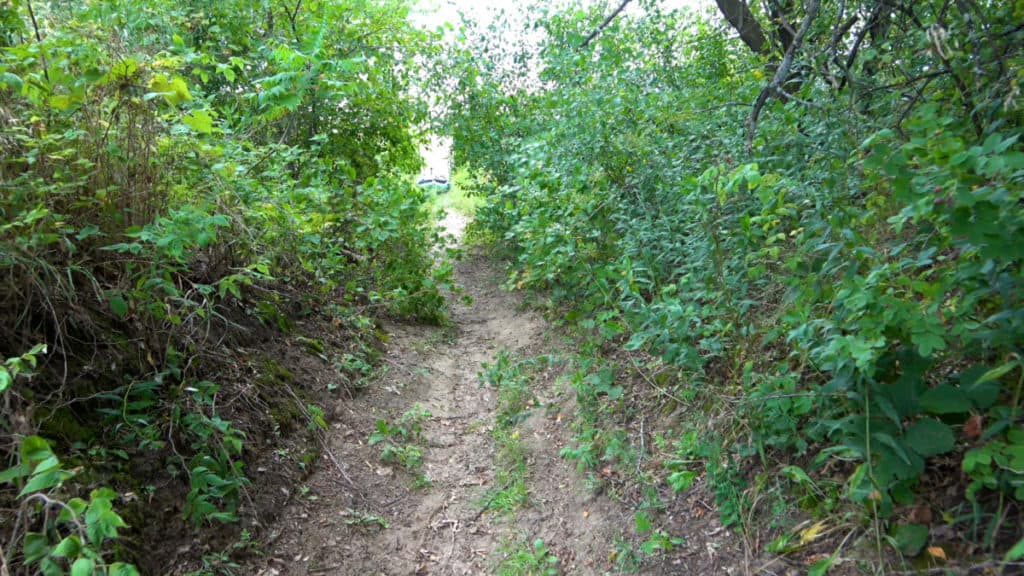 To actually get on the water, you will have to scoot your kayak through some tall reeds into some shallow water filled with algae.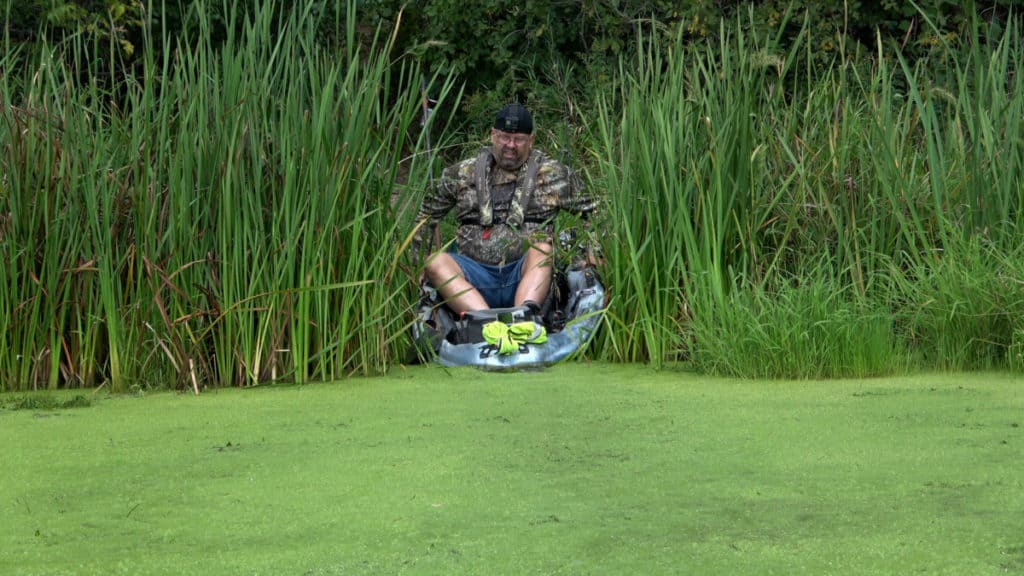 Commentary
I got invited to fish here by Slayermike from the Slayermike fishing and MORE YouTube channel. A buddy of his told him about the huge northern pike in here that apparently nobody fishes for. It sounded too good to be true, so I had to check it out.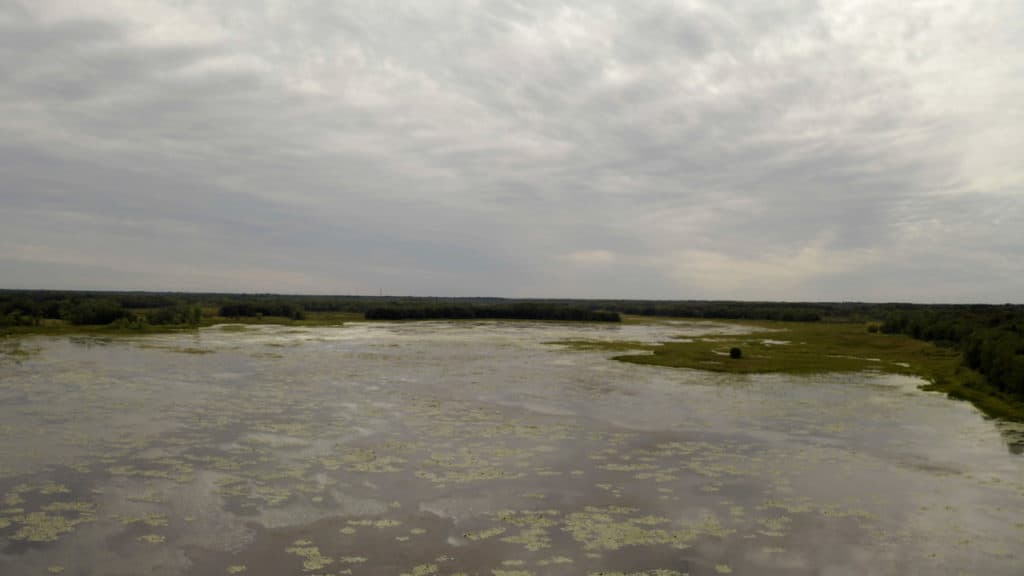 The maximum depth here is only 6 feet! According to the info I found, this lake holds many species of fish. Carp and bowfin being the most common. I can believe there are northern pike in here, but I really start to doubt that you will find walleye.
The Sunrise river flows out of here. Maybe some of the fish species can be found in the river. All I know is that the weeds are so thick in here that if it does hold some good fish, you may never be able to get your bait to them.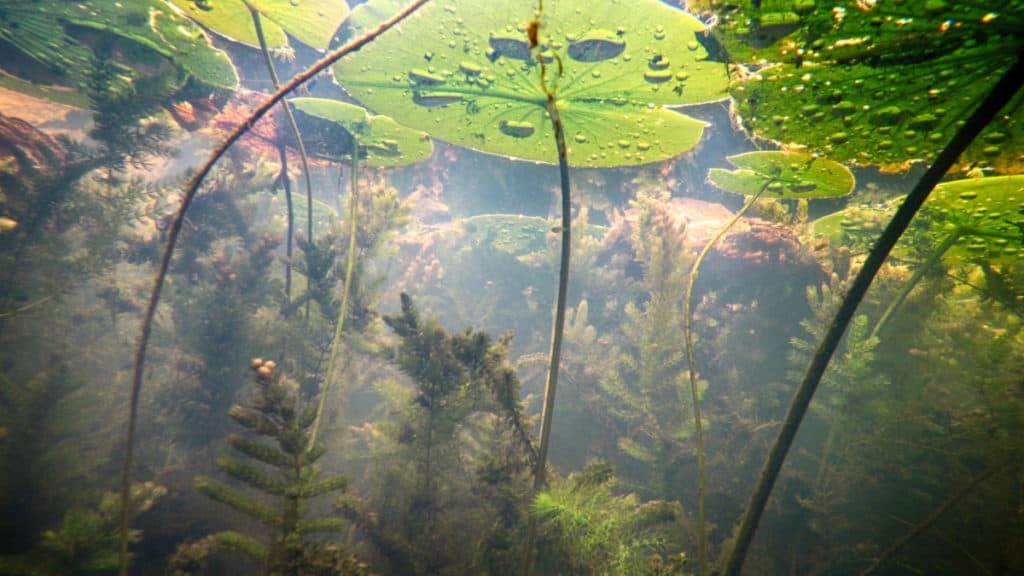 According to Lake-Link, "Water levels are managed to promote aquatic vegetation suitable to waterfowl."
Fishing Experience
I fished this lake on September 1st. I'm thinking it would have been better if I went here earlier in the spring when the weeds haven't fully taken over yet.
I can say there is definitely fish in this lake despite not catching one. Before I even put my kayak in, a blue heron flew up from shore and must have scared a big fish ( I assume was a carp) that made a huge splash. I saw several more huge splashes as I scooted my kayak off the landing.
I started off with a top water popper that looked like a frog. It didn't take long before I had a strike. I threw it back in the same spot and it hit again. This time coming completely out of the water. I thought it was a bass, but after reviewing the footage, it looks more like a small northern pike.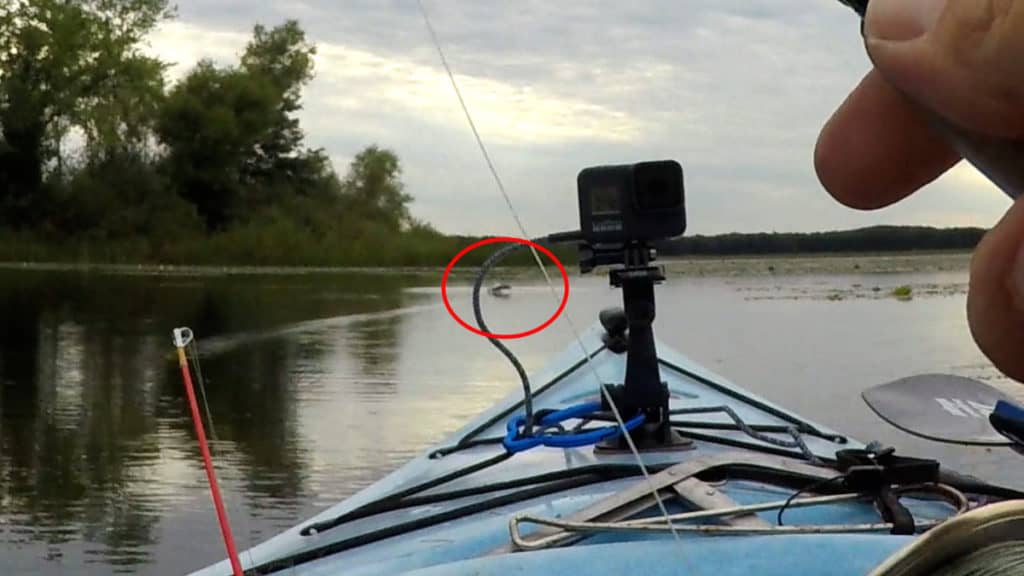 We continued on to the dam. I thought for sure this would be the spot to fish.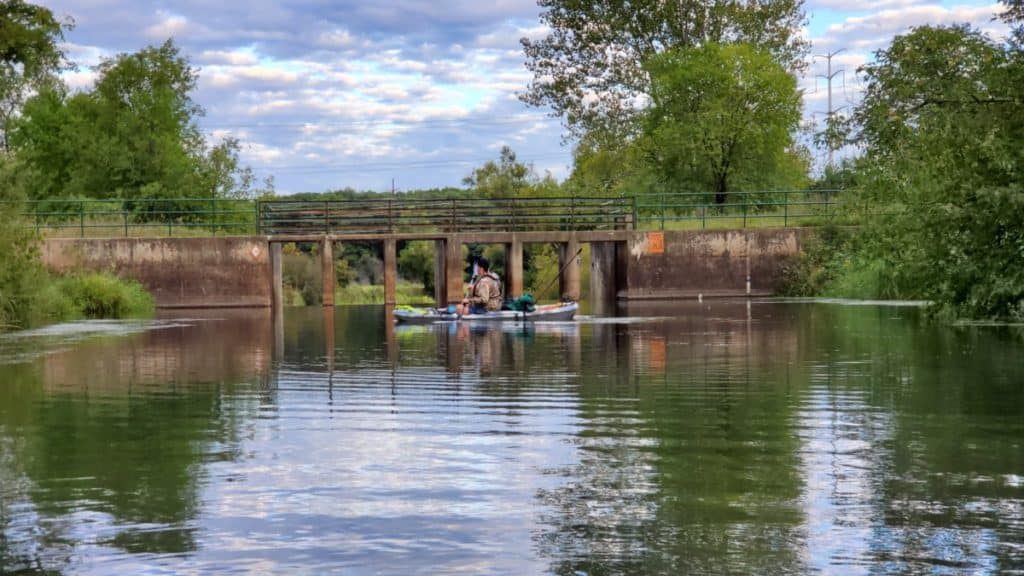 All we saw by the dam was a big beaver. It was fairly shallow, maybe 3 or 4 feet. The dam only fell about 6-8 feet, so it wasn't a very big one. We continued on further down the lake.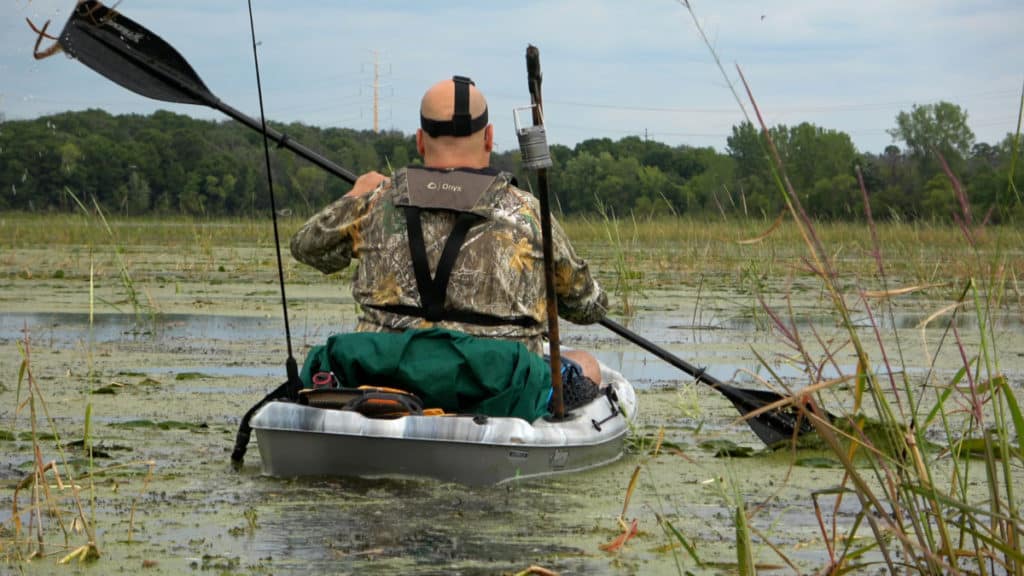 It didn't get any better the further we went. In fact, it just got weedier. I send my camera underwater again to see what was under the weeds. Here is what it looks like.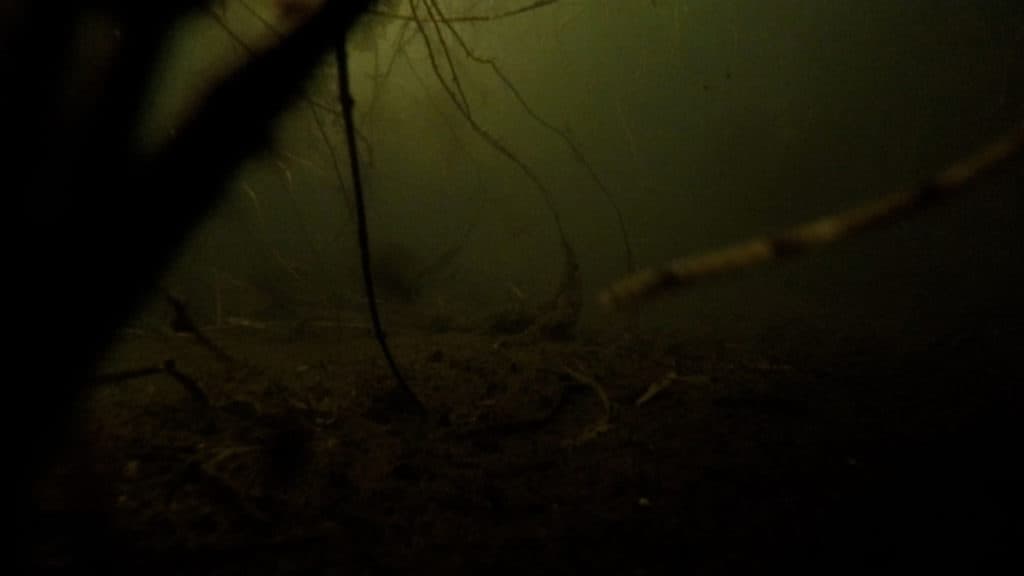 As I paddled along I had several fish, which were probably carp, hit the side of my kayak. They make a huge sudden splash which scared the crap out of me a few times.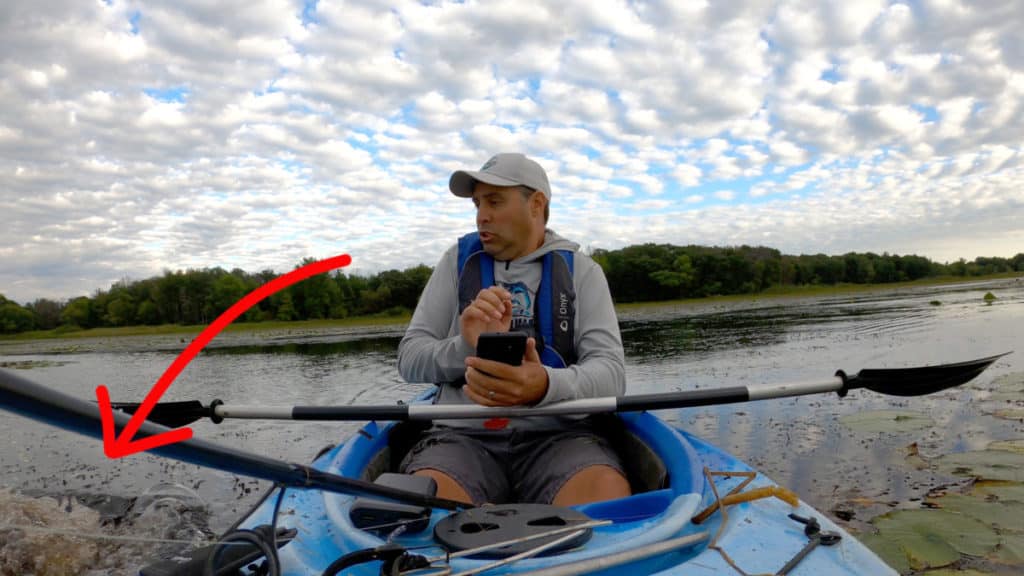 I did see one northern pike jump out onto a lily pad and was struggling to get back in the water. It was a pretty funny sight.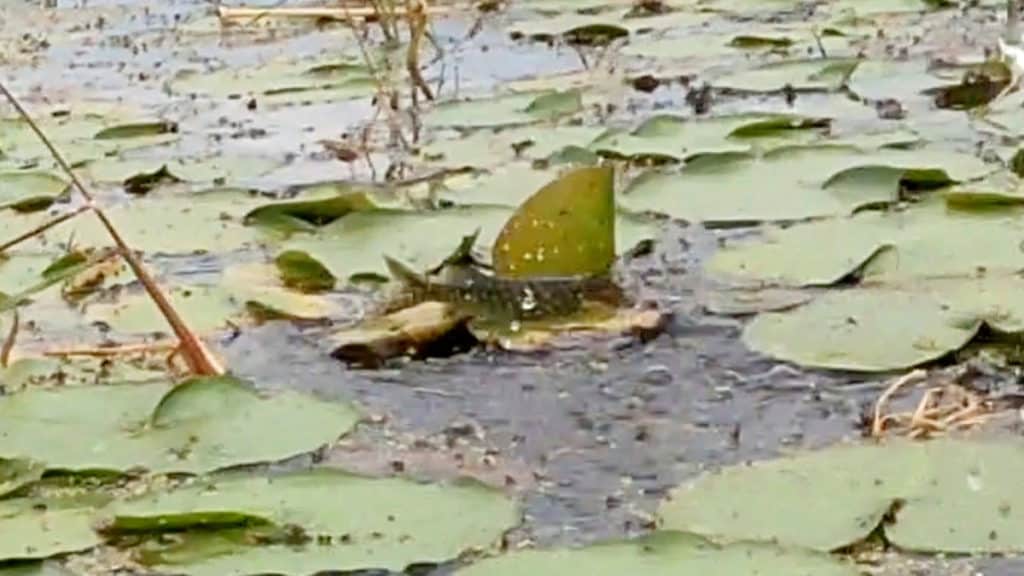 Overall, it was a really hard lake to fish. You just can't get your bait in front of the fish here due to all the weeds. It might be a different story in the spring time, but late summer is not the time to go here.
On the plus side, we did get to witness lots of wildlife and a spectacular sunset.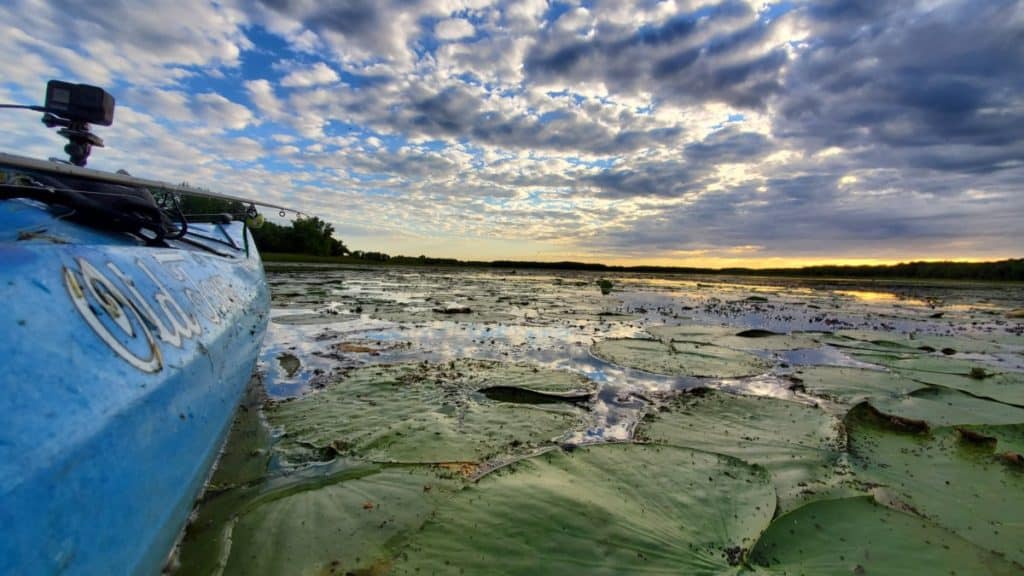 Thanks for visiting Go Midwest Fishing Lake Reviews. You are now more informed so you can catch more fish than the other guy (or girl). While you are here, check out my blog posts like, "How Much Does A Boat Motor Weigh?" I also have an exciting YouTube channel that you got to check out.