Otter Lake Stats
Acres: 302
Shore Length: 4.2 miles
Mean Depth: 6 feet
Maximum Depth: 21 feet
Otter Lake Fish Species
Northern Pike: above average abundance, smaller than average size
Largemouth Bass: lower than average abundance, average size
Black Crappie: below average abundance, smaller than average size
Bluegill: above average abundance, smaller than average size
Bullhead: average abundance, smaller than average size
Watch me fish Otter lake in mid January
Otter Lake Boat Landing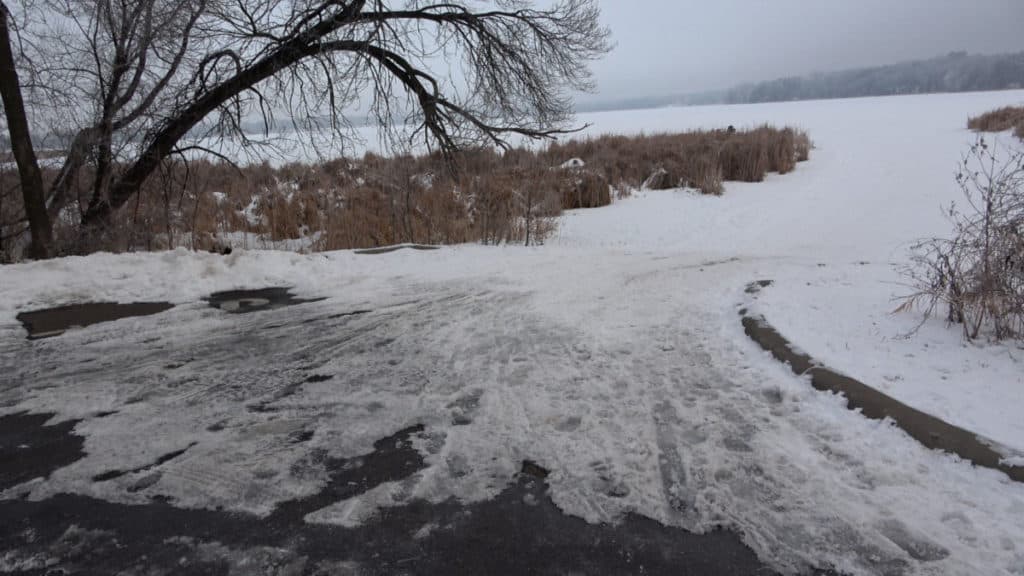 Otter lake lies within the Bald Eagle-Otter lake Regional Park, so as you might imagine, it is kept up very well. The launch area is paved and is easy access to the lake. As you enter the water you will navigate through a tunnel of cattails before getting on the main lake.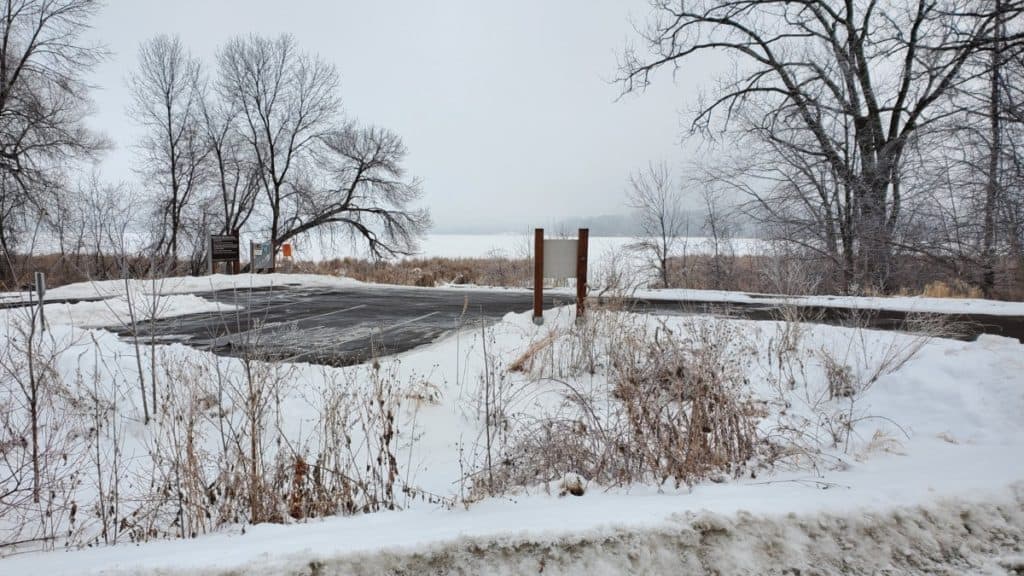 Right at the boat launch there are a few parking slots for trailers. If this spot is full, there are many more spots just above these in the main parking lot.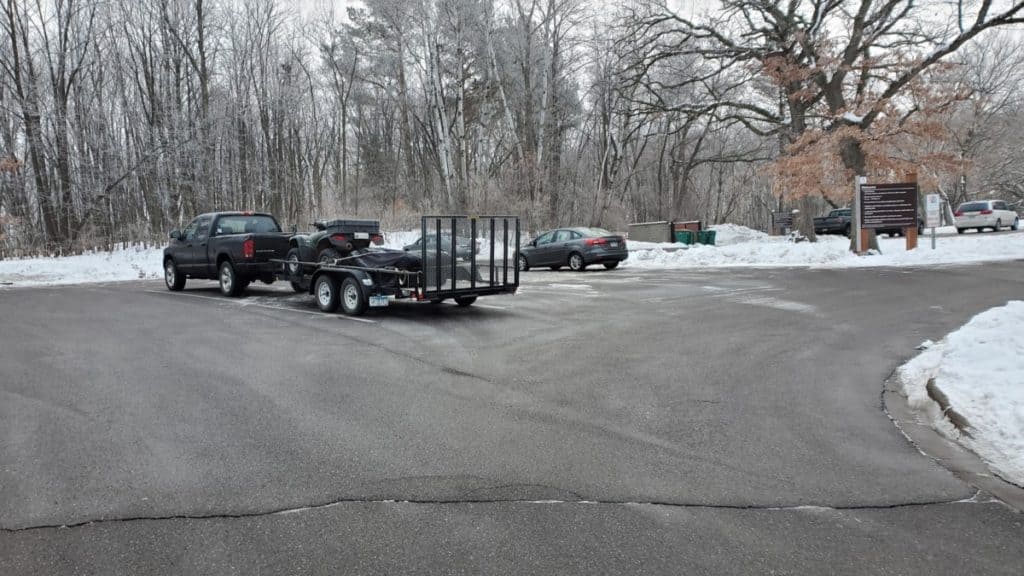 Commentary About Otter Lake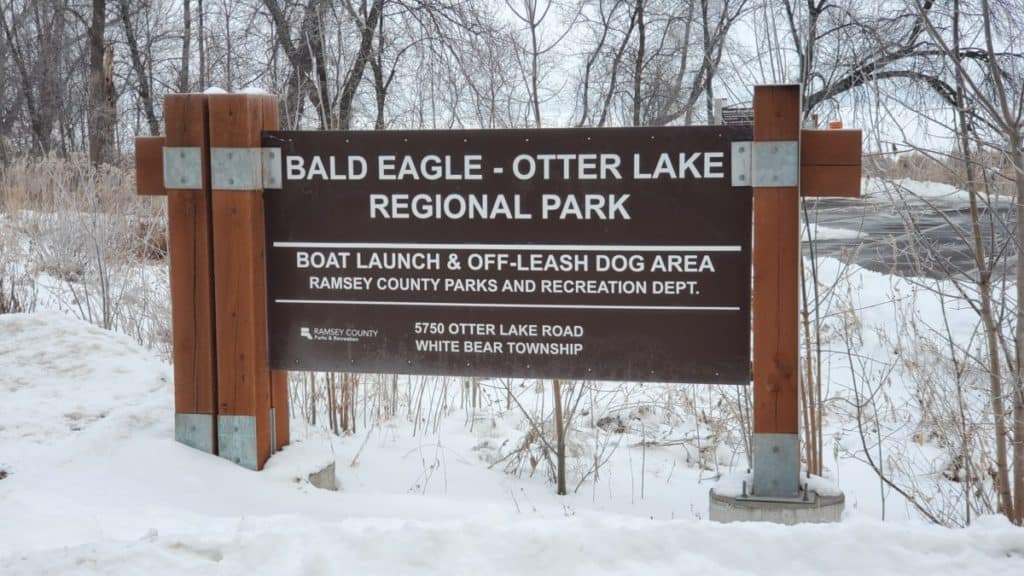 Being a regional park, Otter lake has more to offer than just fishing. There are also hiking trails, picnic shelter, fishing pier, playground, and an off leash dog park.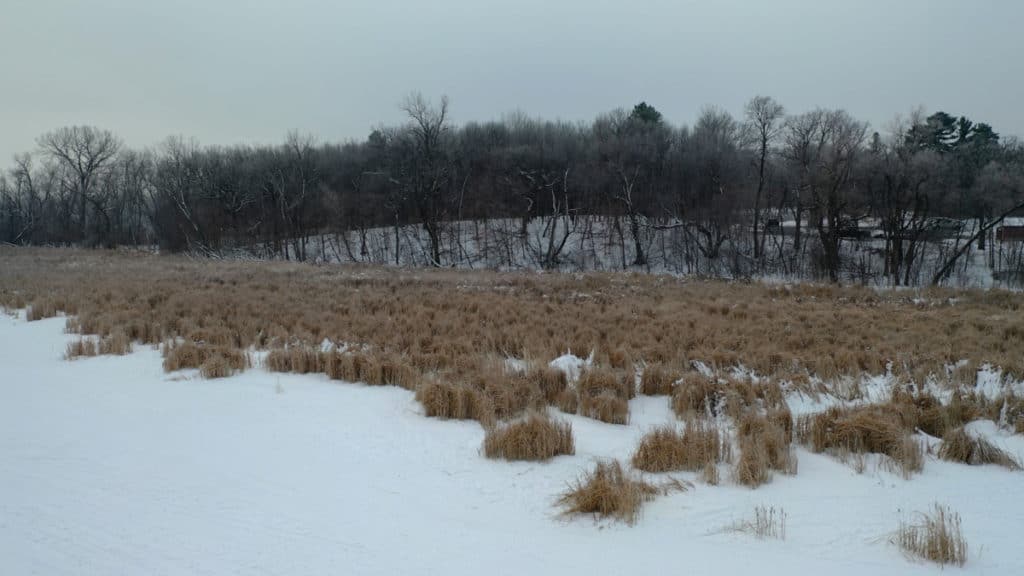 The lake is fairly small at only 302 acres. The first thing you will notice is the shoreline is made up of mostly cattails and swamp.
By looking at the satellite view, it appears that Otter lake use to be much larger, and was most likely was part of Bald Eagle lake at one time. Like a lot of lakes around here, they are slowly getting smaller over the years.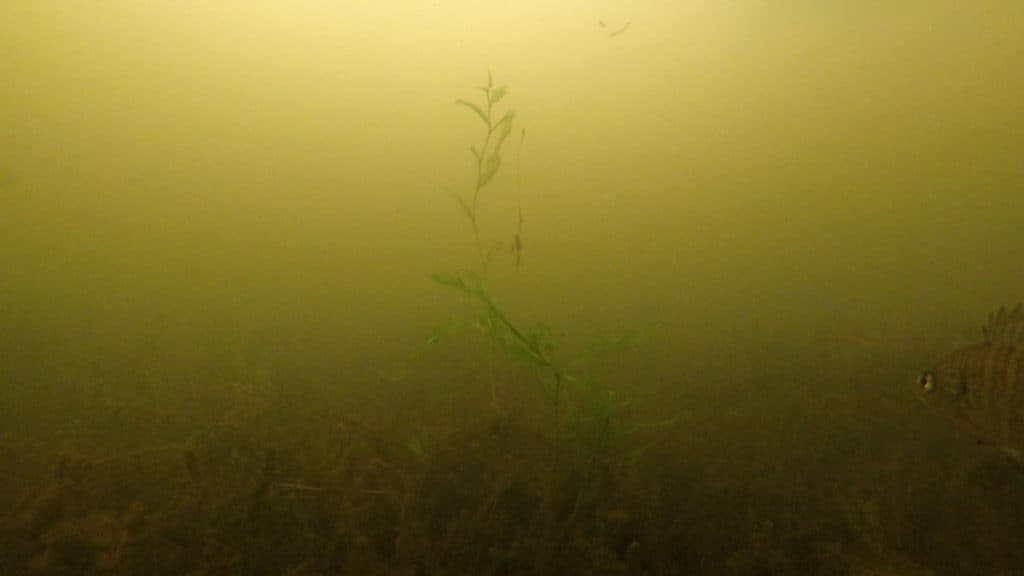 Most of the lake is shallow with a very weedy bottom. You can see the thick weed bed in the photo above. I only had about four feet of water under the ice before hitting the weeds.
I have only fished here in the winter, but from what I've heard, it gets very weedy in the summer and can be hard to fish for this reason. Below is the only video I could find showing Otter lake in the summer.
Fishing Experience On Otter Lake
I fished Otter lake in January. I could see from the lake map, that it only has one deep spot, so that's the first spot I tried.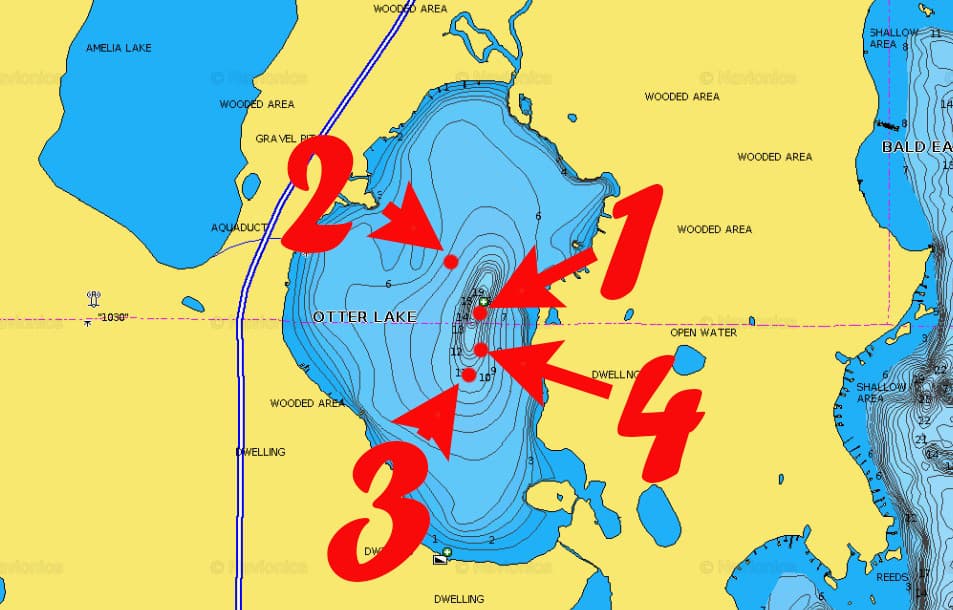 At spot 1, my fish finder was showing 19 feet, but I was hitting the tops of the weeds around 8-9 feet. I sat at spot one for about 20 minutes without seeing a fish, and then a bass came out of nowhere and attacked my Rapala Rippin Rap.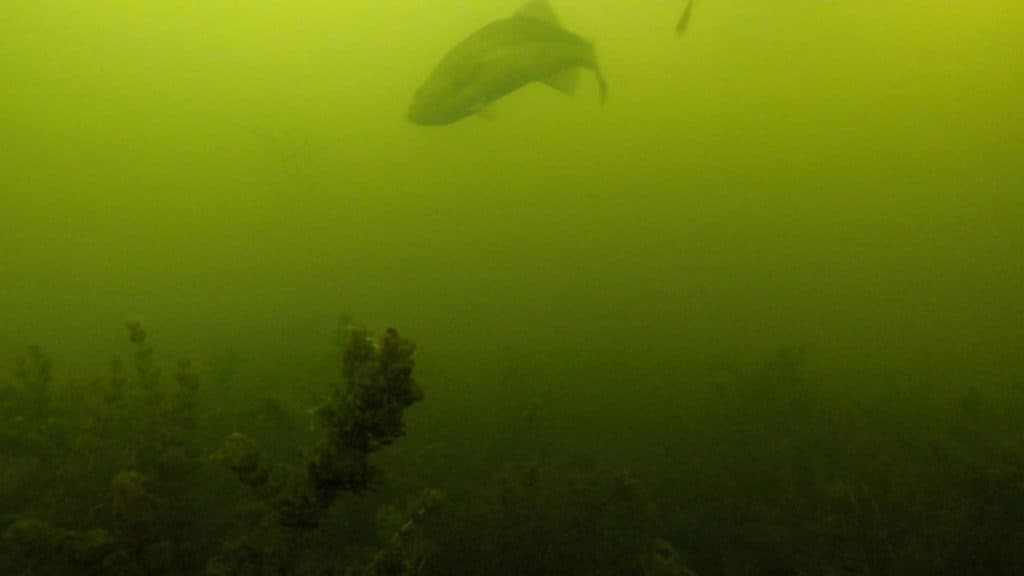 He flew in and hit hard. Unfortunately he also shook the hook. I thought I would try in a little closer to the shore. Maybe all the bluegills were in shallower.
I didn't see anything at spot 2, or so I thought. When I checked my underwater footage when I got home, I did see several bluegills swimming around. They were pretty small and not worth catching, so I wasn't too dissapointed.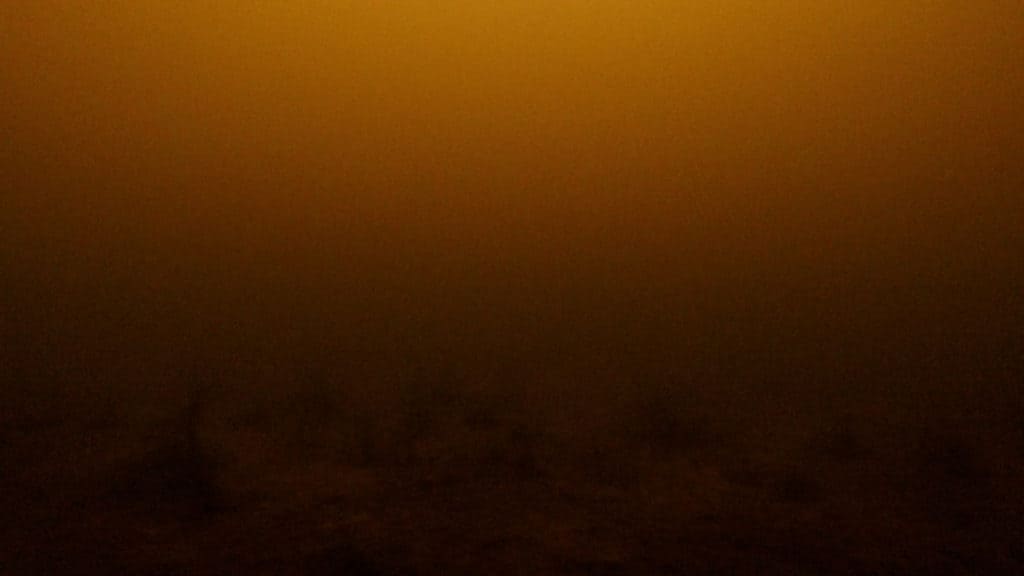 For my next spot, I tried on the south end of the deep hole. I was surprised to see a mostly barren bottom. It is hard to see in the photo above, but you can see how murky it is at 14 feet down, It was much deeper than I expected, but I think that's because is missing the thick weed bed on the bottom. Nothing to report at this spot, so I moved a little further north to find the weed edge.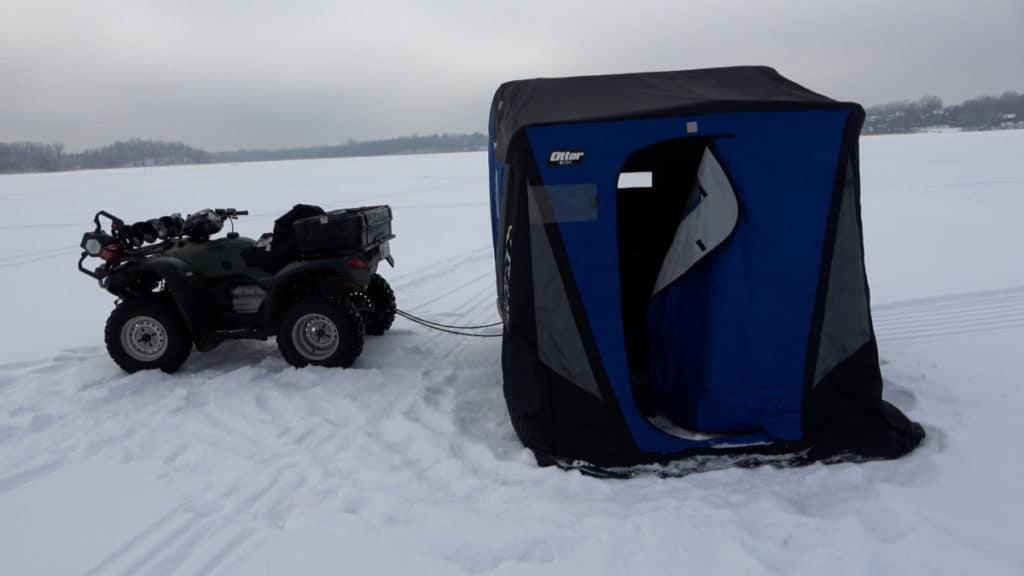 I only had to move about 50 feet, and the bottom looked much different. The weeds were back, and I started seeing more fish. Again, when I watched my underwater footage, I realized their were many more fish down there than I had thought.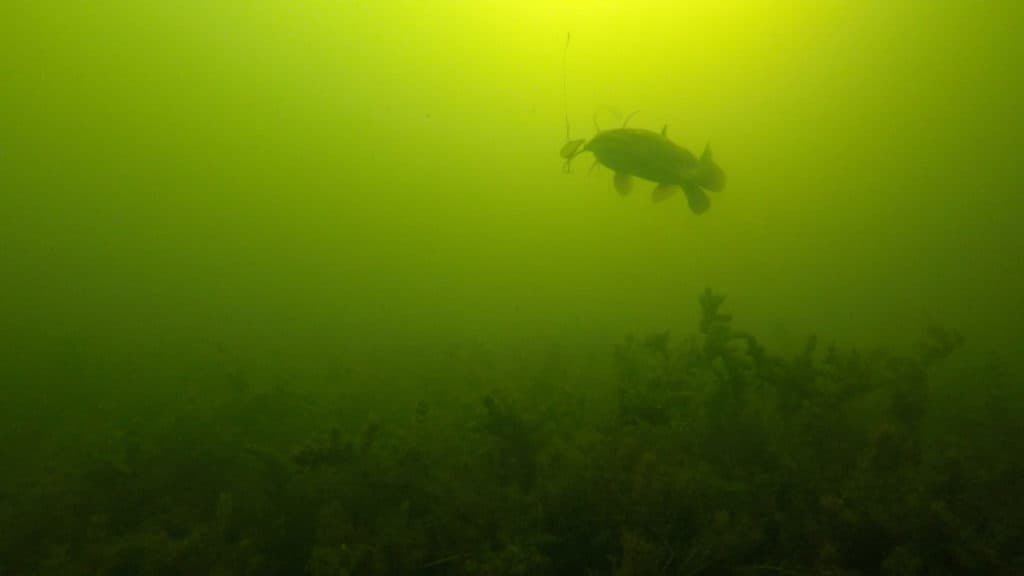 I was quite surprised when this bullhead wandered in and bit my lure. The Rippin Rap once again got hit. I don't think I've ever caught a bullhead through the ice, and especially not on a Rapala.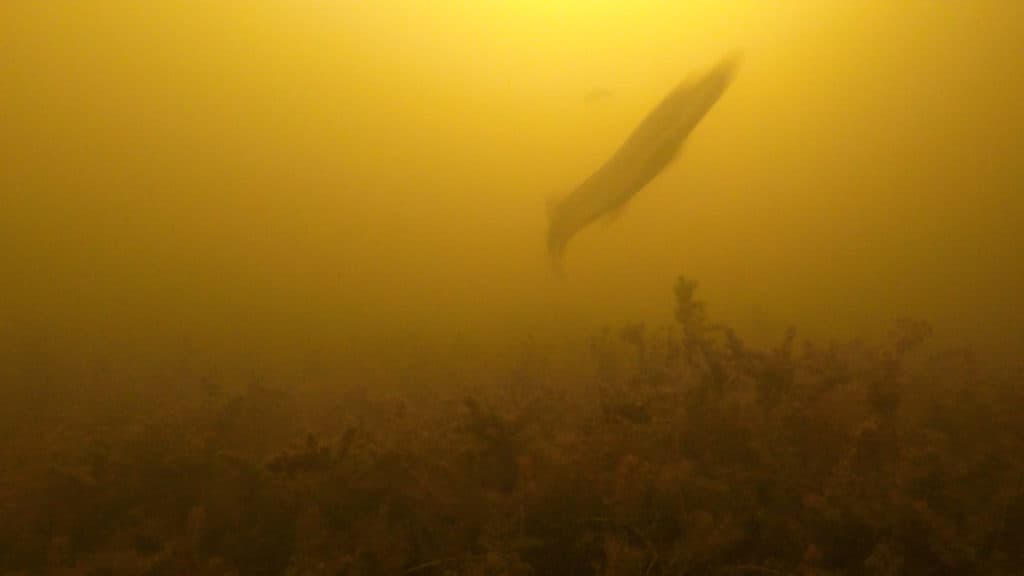 Then I had this pike come in at full speed (which is why he's just a blur), and instantly snapped my line. I had to say goodbye to my Rippin Rap, and put on a Kastmaster spoon.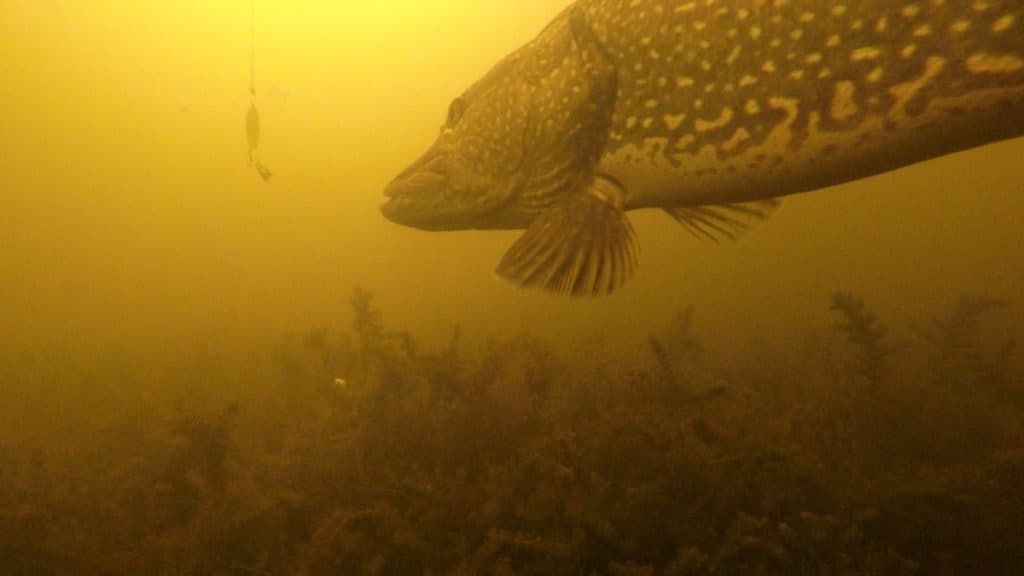 Then this big guy wandered in. He was skeptical and studied my Kastmaster for a while. He ended up doing several circles and even investigated the camera, knocking it all over the place.
It's been really fun watching the fish on my underwater camera, and seeing how they react to my different lures and presentations. I've been using the Aqua-Vu Revolution Pro. It works great because of its compact size, and its easy to deploy.
I had fun fishing this little lake. The action was fairly slow, but I saw enough fish to make it worthwhile. You might have a hard time fishing here with a large boat, but a kayak might be fun. Its not a lake to catch trophy fish. You can expect small to medium northern pike and bass, along with some bluegills and crappies.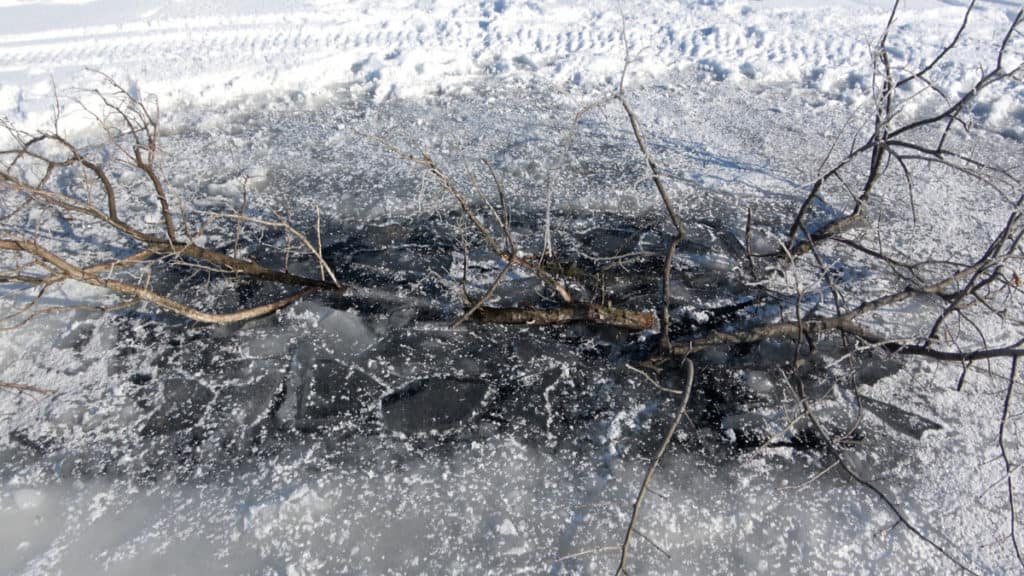 I did notice several large holes all over the lake. It appears people have been spear fishing out here, so just keep an eye out, so you don't fall in these holes. They were all marked with sticks.
Thanks for visiting Go Midwest Fishing Lake Reviews. While you are here, check out some other interesting article like, "Cargo Trailer to Ice Fishing House." Also, come hang out with us on my YouTube channel here.