Lake Stats
Acres: 11,546
Max Depth: 38 feet
Shore Length: 55.71 miles
Google Maps Location: Click Here
Fish Species
Muskie
Northern Pike
Walleye
Largemouth Bass
Smallmouth Bass
Bullhead
Sunfish
Perch
Rock Bass
Black Crappie
Watch us fish Pelican in late June
Boat Landings
This is a large lake, so there are many boat landings, but the one with most convenient access is right off hwy 53 in the town of Orr.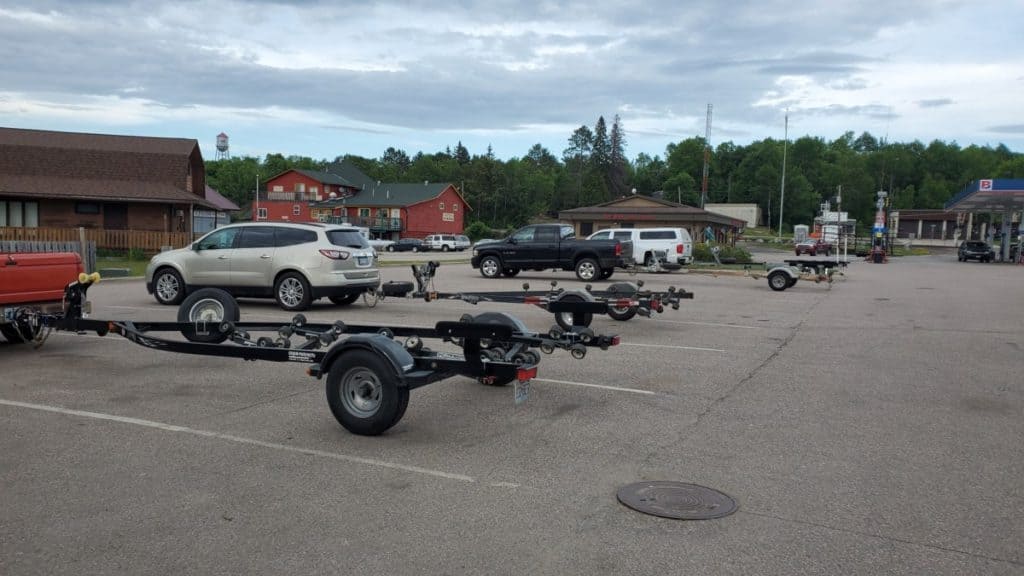 There is a gas station and a grocery that share the same parking area as the boat landing, so it can be fairly busy with cars going in and out.
We fished Pelican lake all day, so it was nice to pull up to this landing at lunchtime, run into the store to get some food, then head right back on the lake.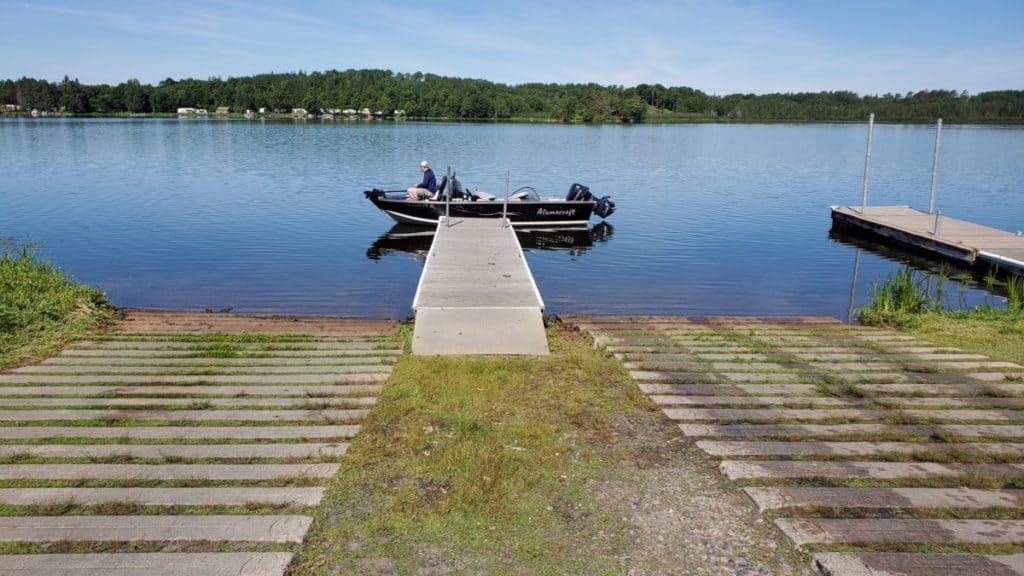 The landing has two launches with two docks, so there is plenty of room even when it is busy.
This landing is in the Orr bay. The whole bay is shallow, only 3-5 feet deep. We did catch some small fish in Orr bay, but you will have better luck heading out of the bay and into the bigger lake.
Commentary
I will start off by saying, Pelican lake was my favorite lake that I fished this year. I have heard many people talk about this lake, and I finally made it up here myself to check it out. It did not disappoint.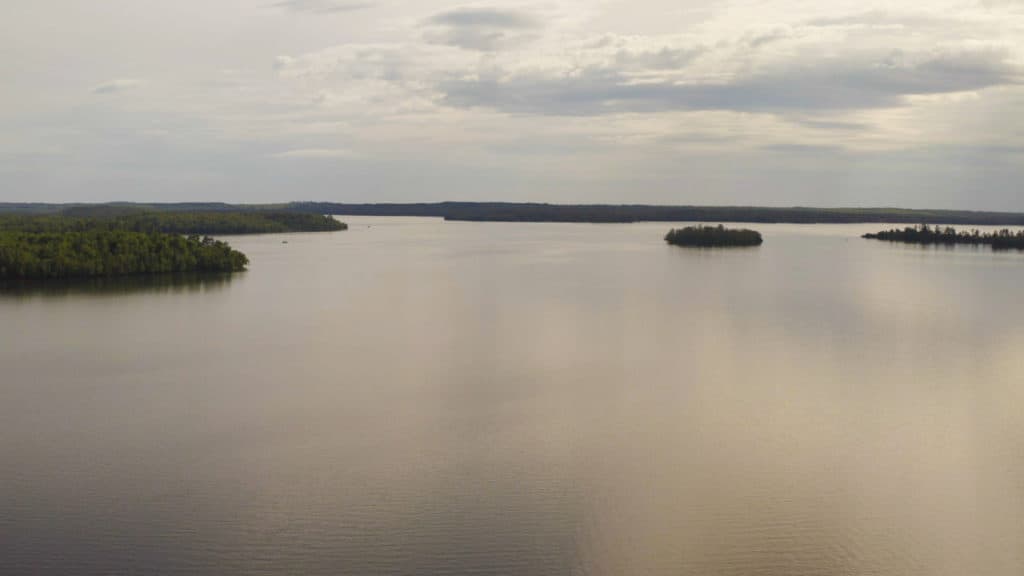 We spent all day here and barely covered a fourth of this lake. We could have easily spend two or three days here. We had to force ourselves to keep moving so we could see more of the lake. No matter where you are on the lake, it looked like a good place to throw a line in.
Pelican is a multi-species lake. You won't have much trouble catching fish no matter what you're after. We caught six different species, and rarely switched up lures or fishing methods.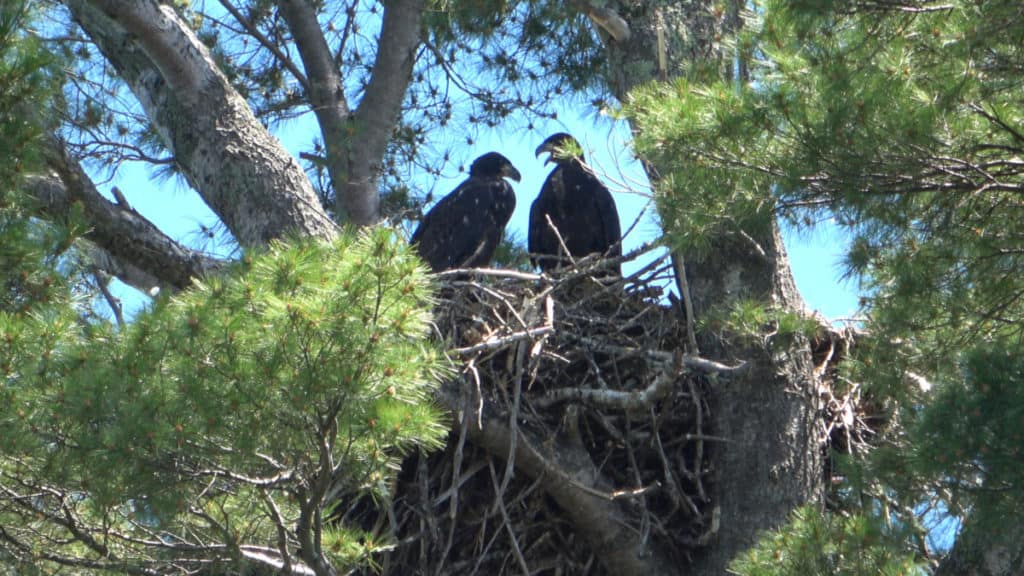 Along with the excellent fishing, it is a good place for wildlife viewing. Pelican lake got its name from all the Great White American Pelicans that make this lake their summer home.
If you want to plan a fishing vacation, Pelican lake offers many resorts to stay at. The city of Orr has everything you might need. Other than that, there is not much up here, and that's just how I like it.
Fishing Experience
Reggie and I fished Pelican lake in late June. The weather was beautiful with partly cloudy skies and warm temps in the 70's.
We started off in Orr bay because that's where we launched the boat. This whole bay is shallow and does hold some fish, but they will most likely be small ones. Here is a 19 inch northern pike I caught in Orr bay not too far from the landing.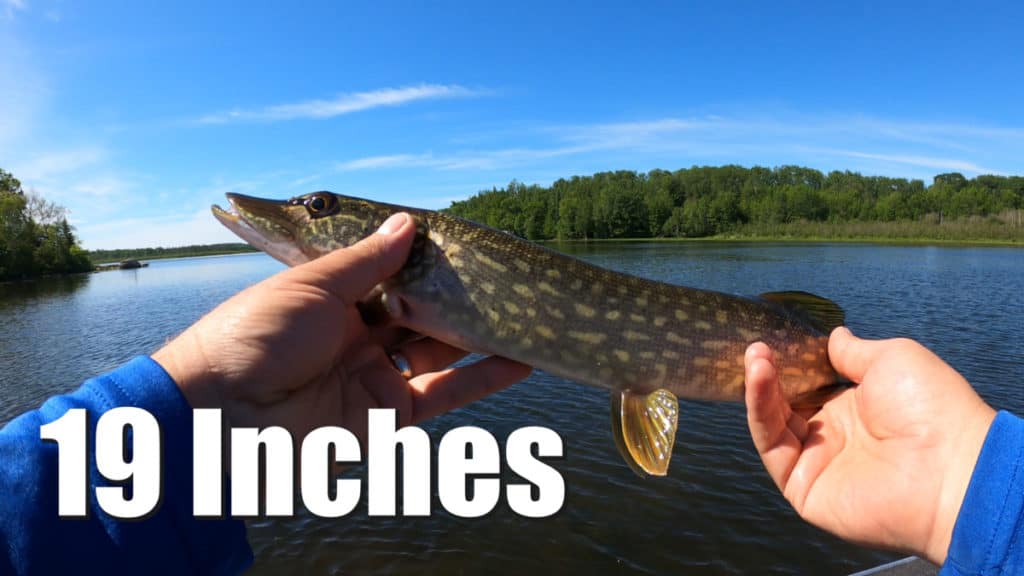 We didn't spend too much time in Orr bay before we headed out around the corner.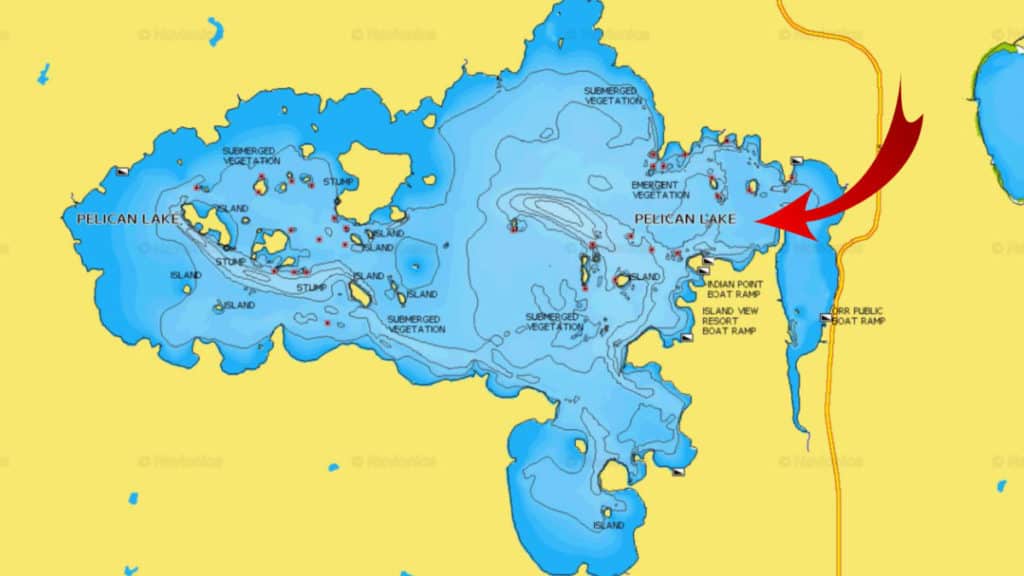 I threw out a line to troll with as we were looking for a spot to fish, but immediately got a bite and pulled in another northern pike.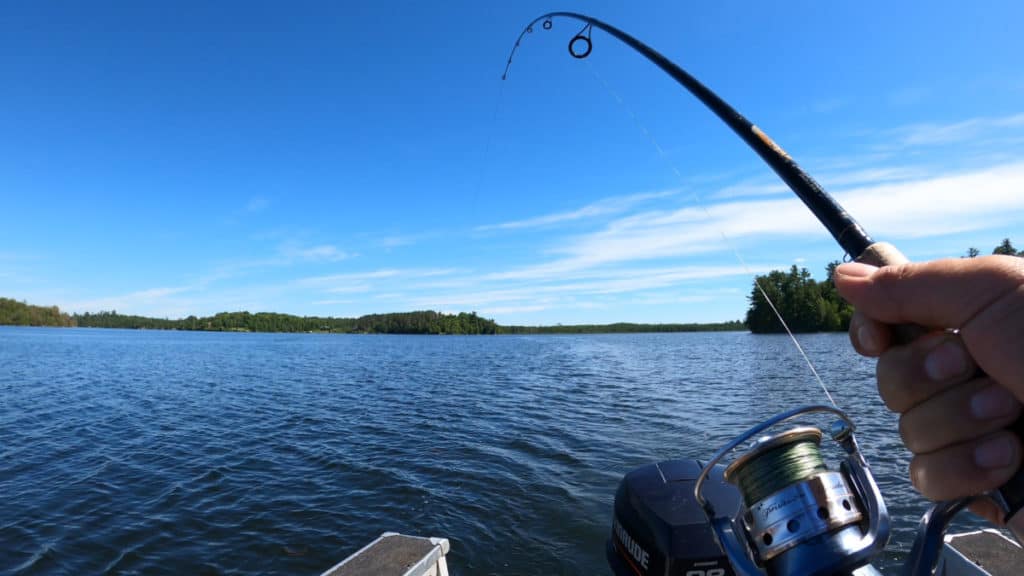 A little further down we came across a rock pile that held a few fish.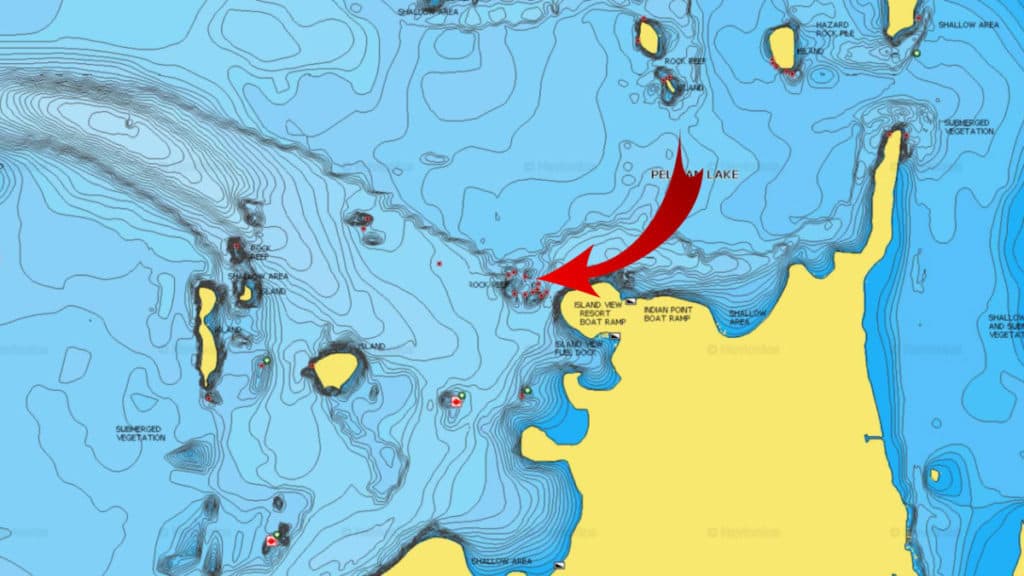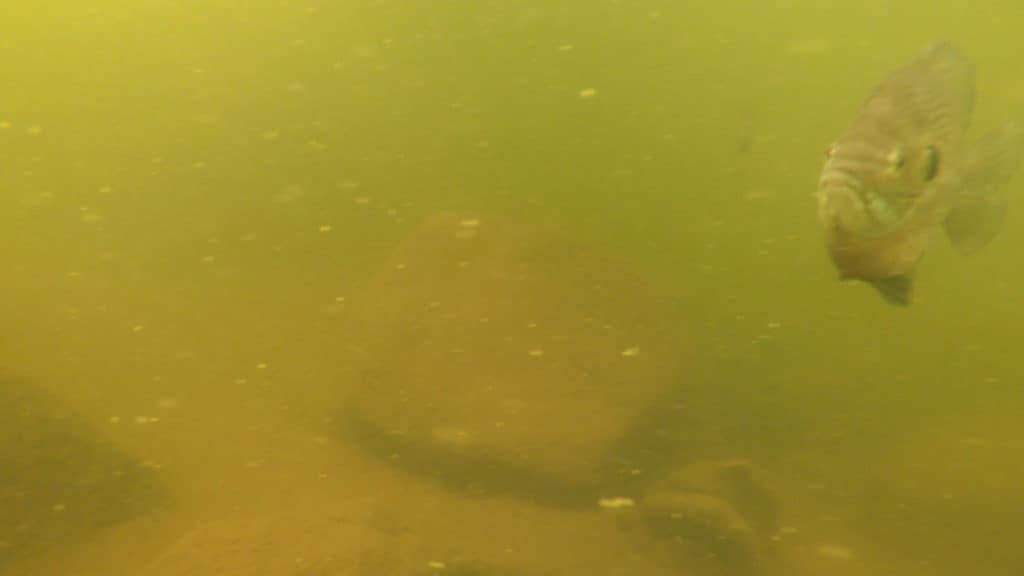 We caught many northern pike. They were all healthy, good fighting fish. They ranged from 19-24 inches.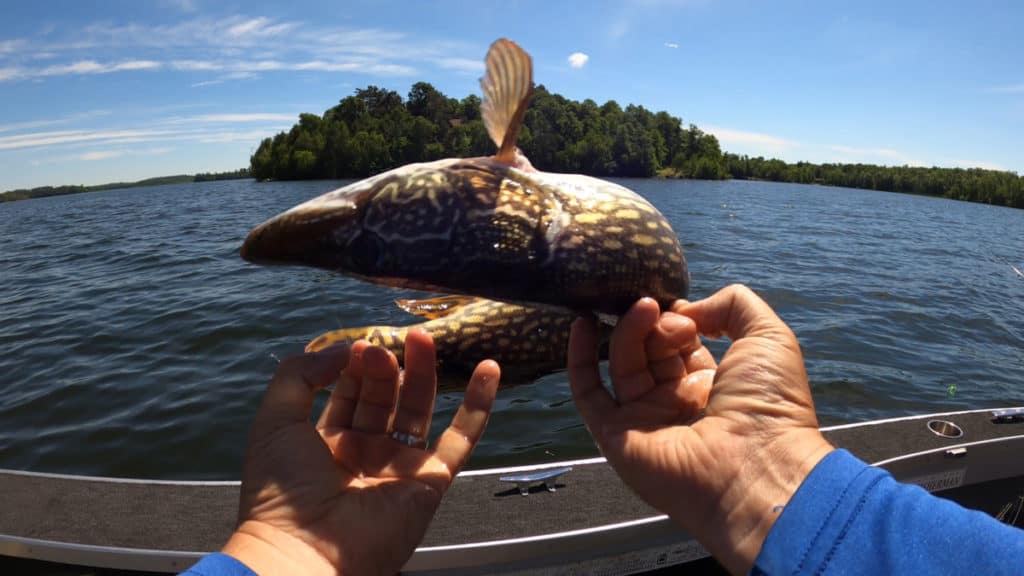 At the end of the day we fished around a couple of small islands and found a bunch of nice bluegills.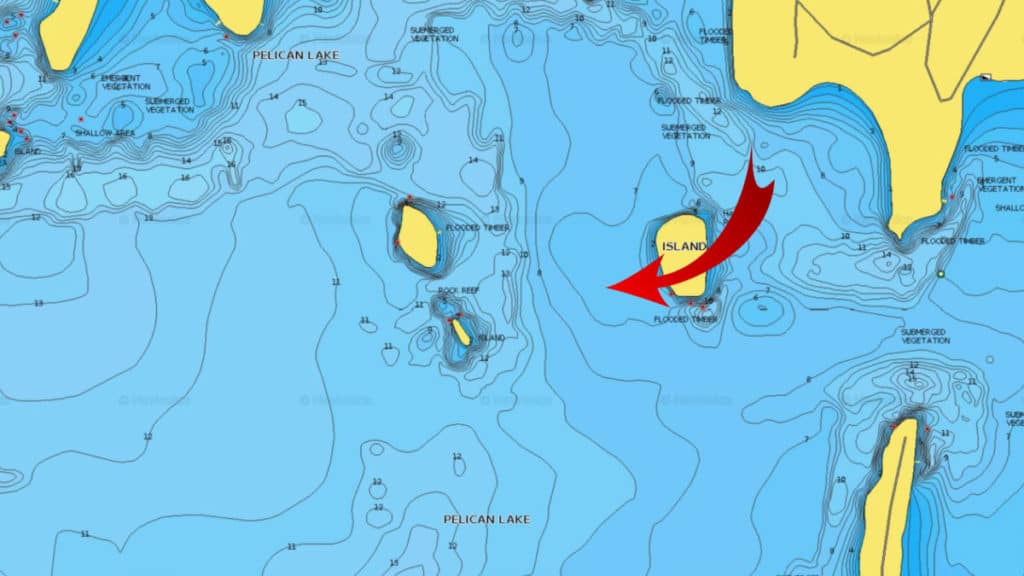 In the middle of these islands is some nice weeds holding several schools of smaller ones. We found the bigger ones off a rocky shelf on the west side of the two smaller islands.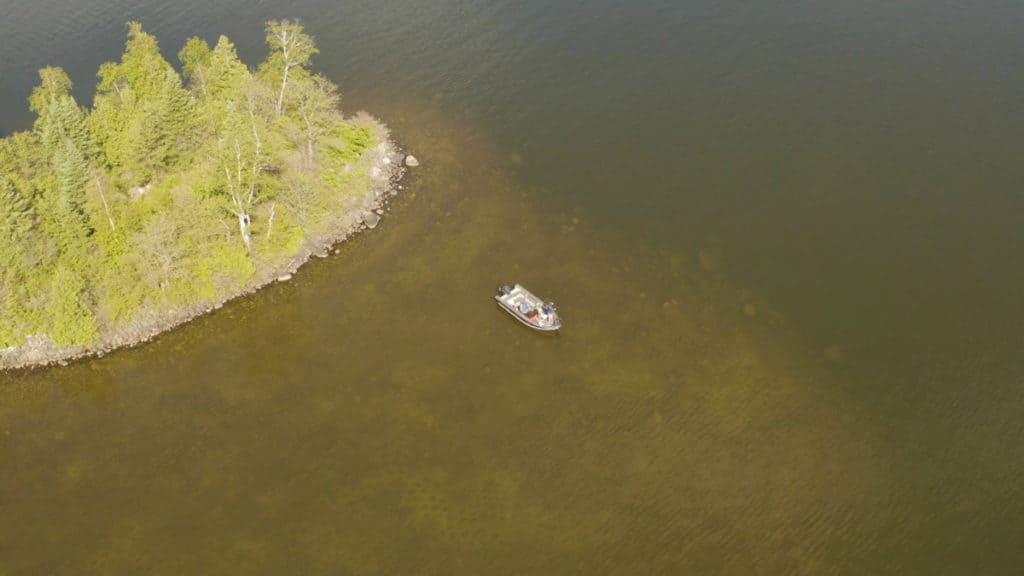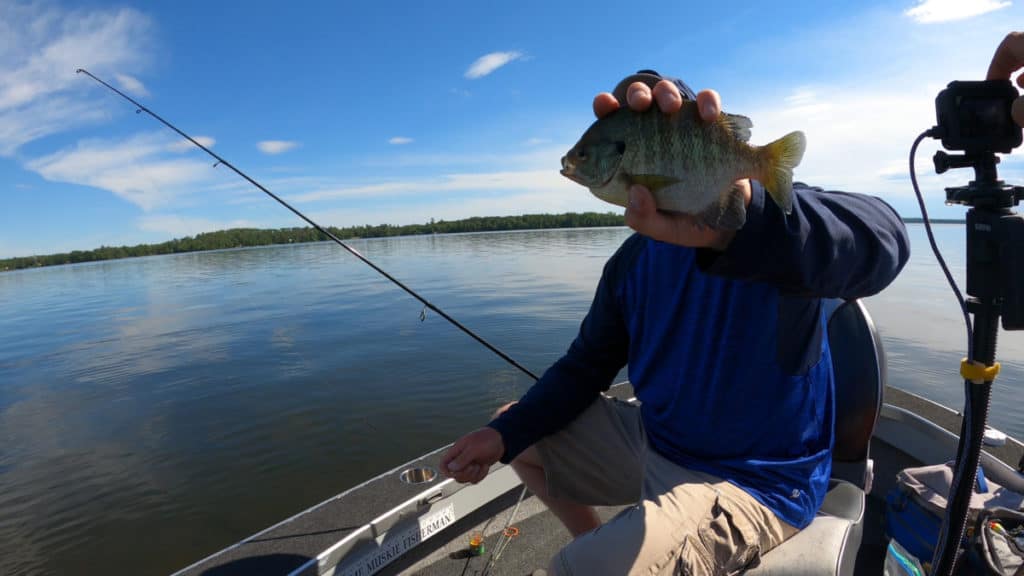 Reggie pulled in some really nice bluegills, although you can't tell it's him because the fish is blocking his face.
I wish we could have fished more of Pelican lake but we just ran out of time. On the way back to the landing, I put on the underwater camera and trolled all the way back. Its always fun to see what my lure experiences when I get home. I can't believe how many fish chase my lure and never bite!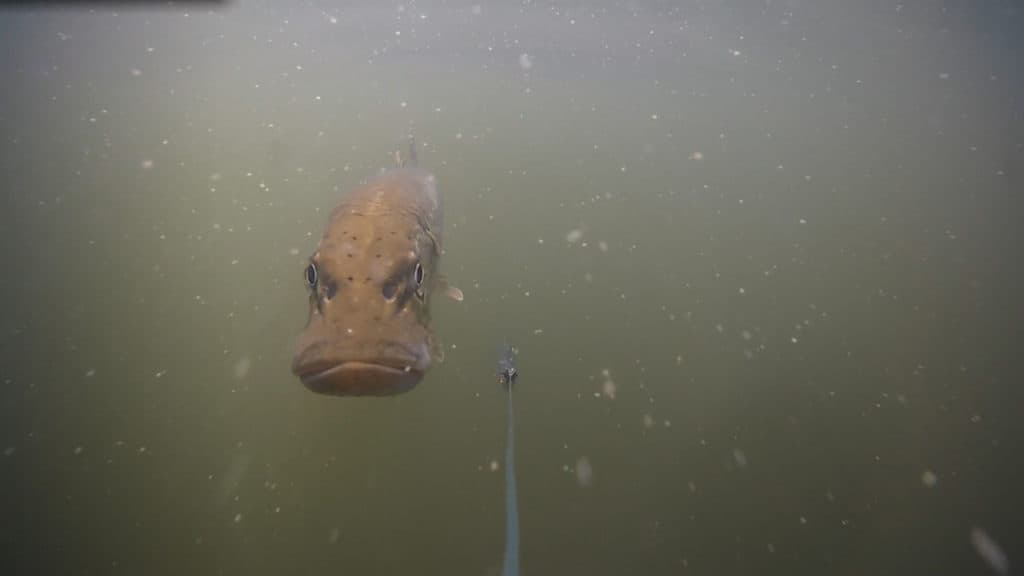 The pike are sometimes more interested in the camera and attack that instead of the lure.
Thanks so much for visiting Go Midwest Fishing Lake Reviews. Don't forget to visit my YouTube channel. You can also check out other interesting articles like, How Much Does A boat Motor Weigh.