Wassermann Lake Stats
Acres: 169
Max Depth: 41 feet
Mean Depth: 10 feet
Shore Length: 2.6 miles
Water Clarity: 1.5 feet see clarity map
Wassermann Fish Species
Tiger Muskie
Northern Pike
Walleye
Largemouth Bass
Black Crappie
Bluegill
Pumpkin Seed
Green Sunfish
Perch
Bullhead
Bowfin
Watch us fish Wasserman in late January
Boat Landings At Wassermann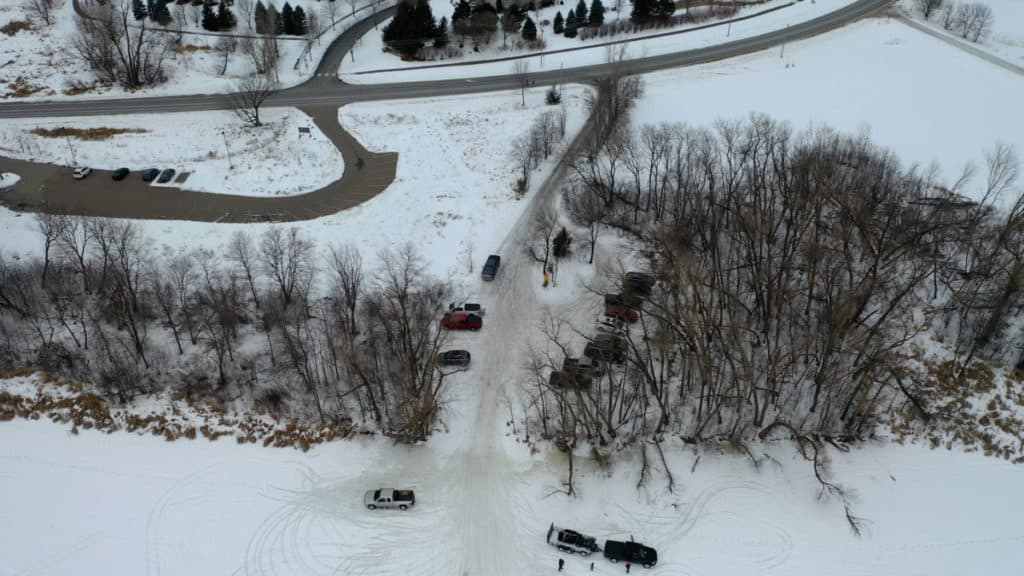 Wassermann has a nice boat landing, directly off Hwy 43, next to the Waterbrooke church. I believe it is a gravel landing. It was covered with snow the day I was there. Just make sure you don't turn into the church parking lot when trying to get to the lake.
Commentary About Wassermann Lake
Wassermann is a small lake with huge potential. It is located near the city of Victoria, and is named after Michael Wassermann, a pioneer settler.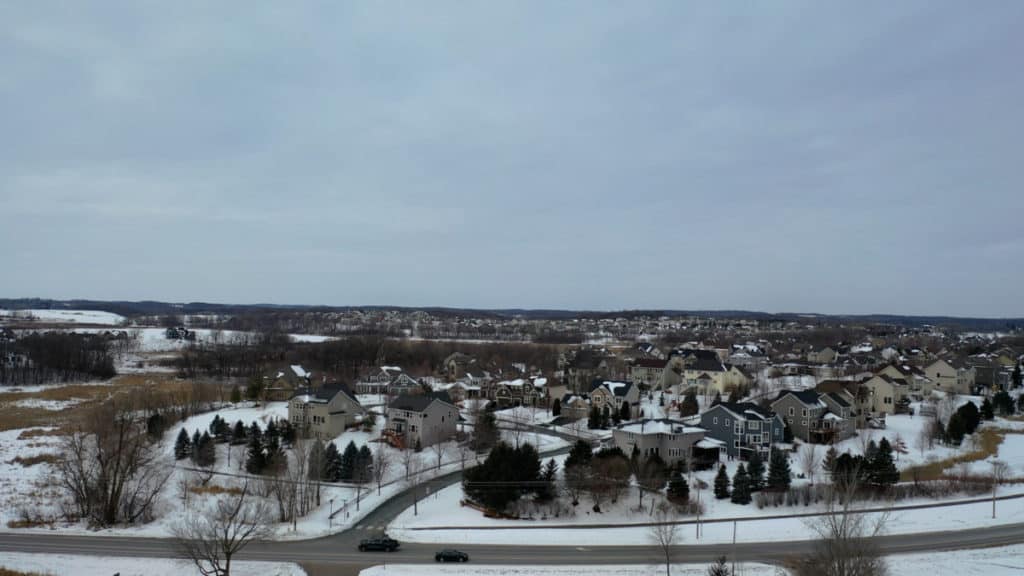 On the opposite side of Hwy 43, you can see how close you are to a residential area. I keep hearing how this is an underutilized lake, but from what I've seen, plenty of people come here, especially in the winter.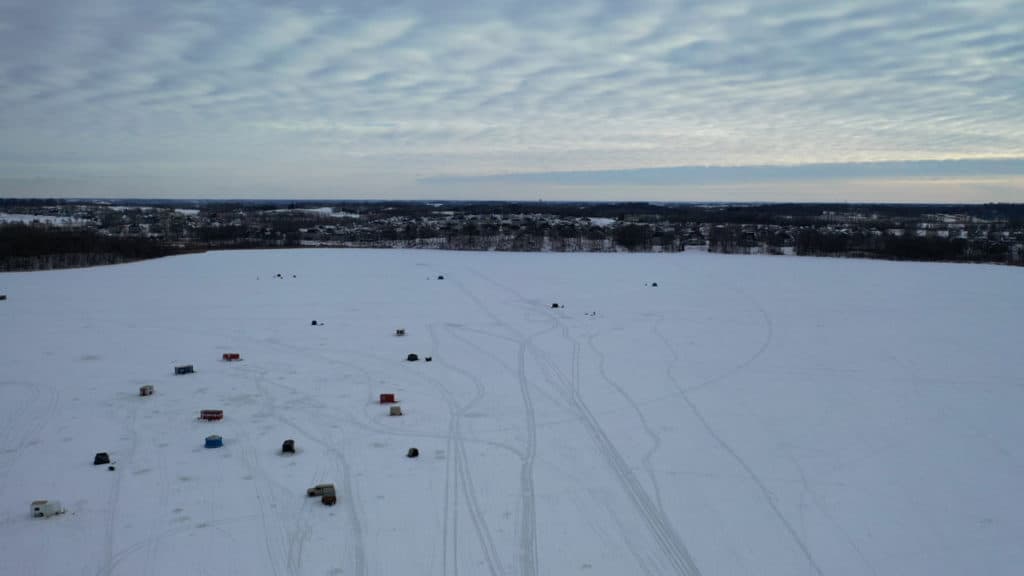 As you can see, the lake is dotted with ice shacks. These shacks surround a 41 foot deep hole. We were at 18 feet and were catching mainly bluegills and a few perch. The shacks that were a little deeper in 25 feet of water were catching crappie too.
Wassermann seems to be a great lake for catching panfish, but also has some decent sized northern and bass. It was once stocked with muskies, but they haven't done so since 2006. You might still see one roaming around. Tiger muskies are more abundant, so you will have a better chance at catching one of those.
This is an older video, but he talked about the fish species in Wassermann. It sounds like they had once stocked it with walleye, but you probably won't catch one anymore.
Here is a good example of what's possible in Wassermann lake.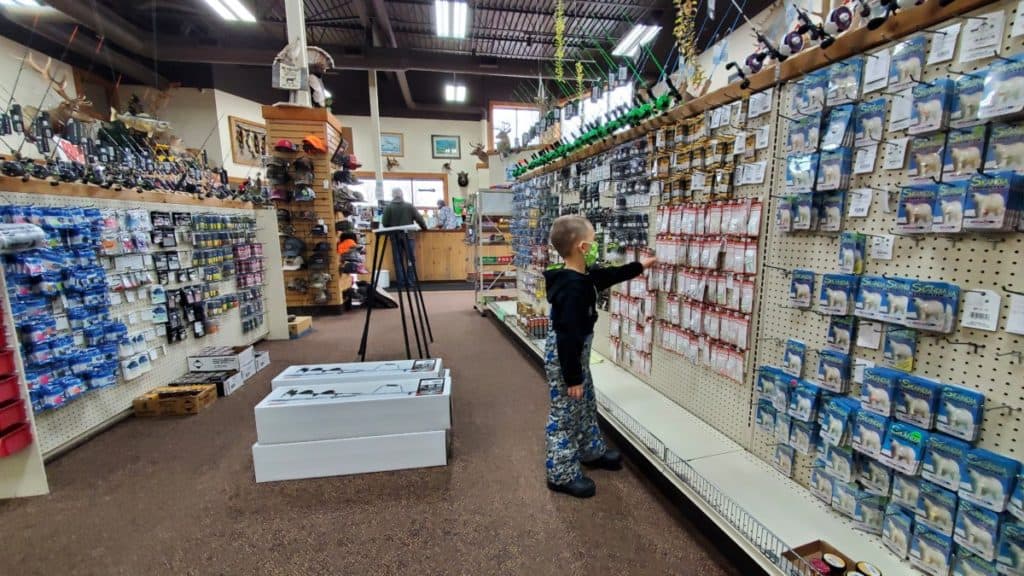 There is even a bait store nearby if you need some supplies. We went to Cabin Fever sporting goods to get some waxies.
Fishing Experience On Wassermann Lake
I fished Wassermann in mid January with my son Reed and Father-In-Law Dennis. Dennis had fished here many years ago and remembered it was a good lake, so we wanted to try it again.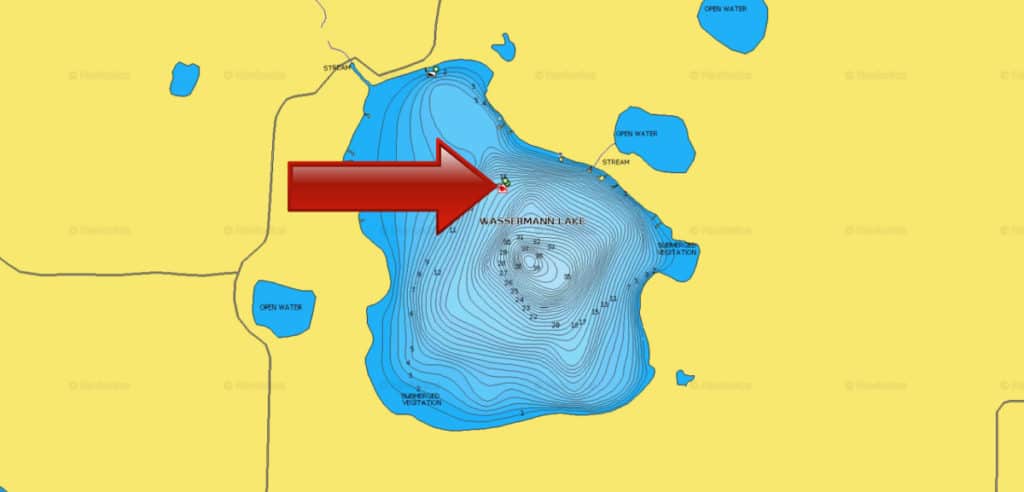 Finding a spot was easy. Most of the shacks were stacked around the deep hole in the center. We stopped just on the north side of the hole in 18 feet of water.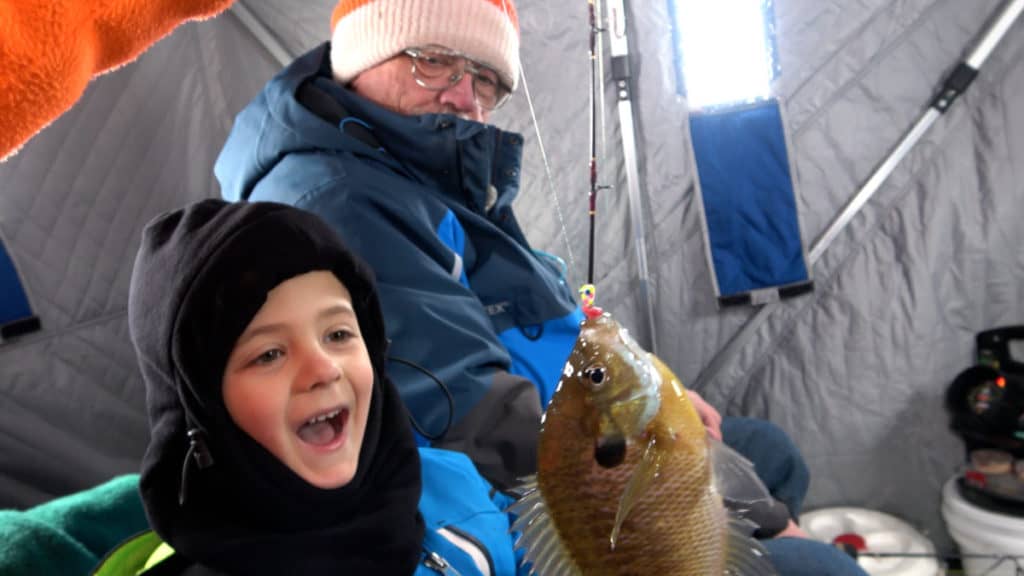 Reed pulled in a nice bluegill before I even got set up. He was using a wonderbread jig with red spikes. We continued to see many bluegills comes through, along with some perch on the underwater camera.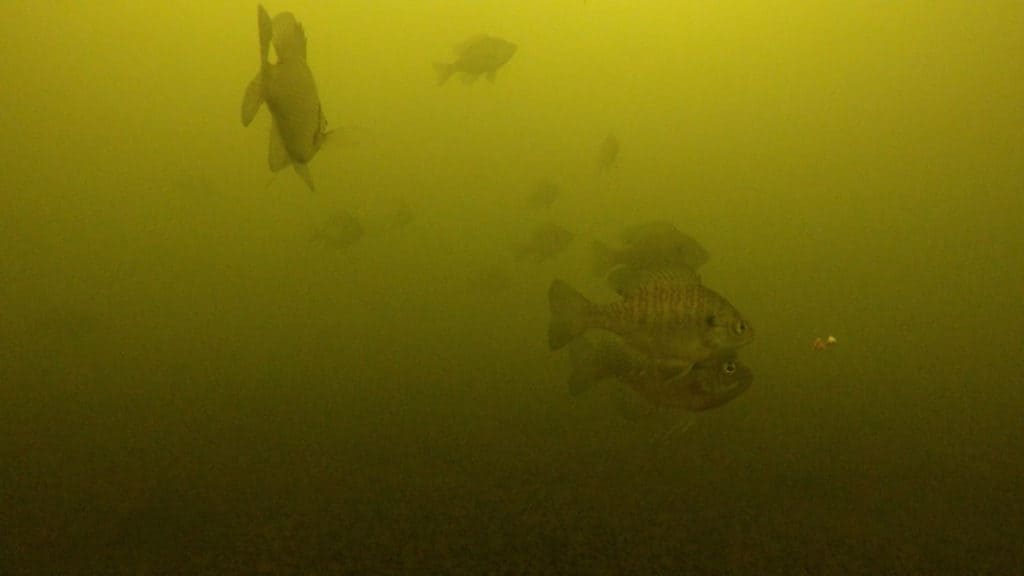 There was a pesky northern that kept coming through and scaring all the bluegills away.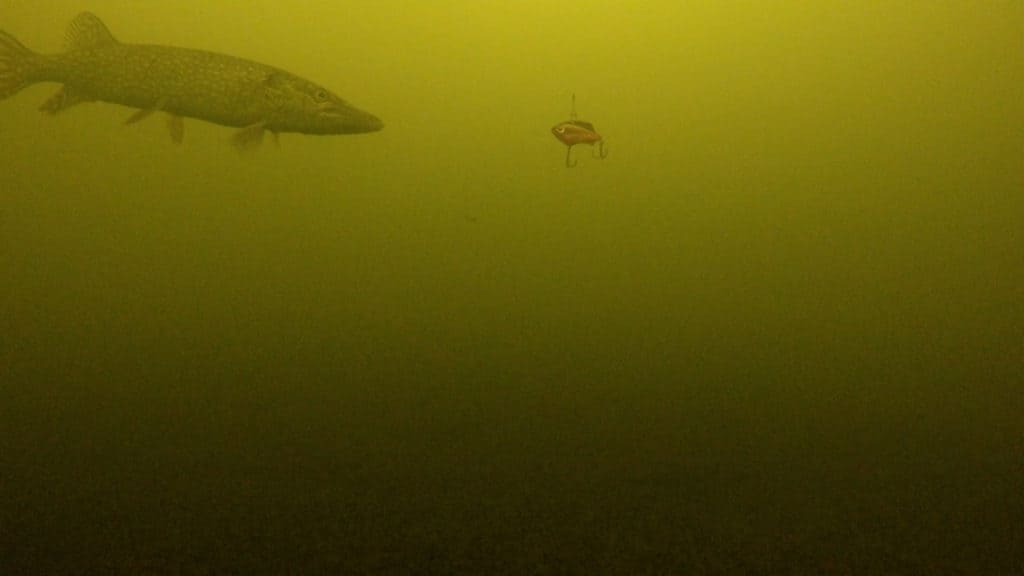 I tried to catch him with my new Rapala Rap-V Blade. I caught his attention, but couldn't get him to bite, which was unfortunate, because he kept coming back every few minutes.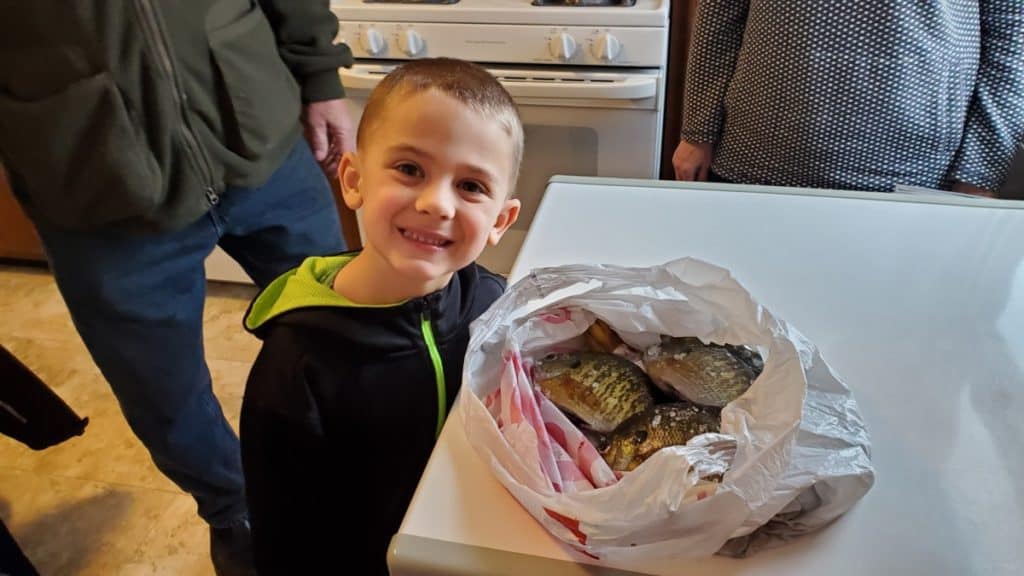 We ended up catching plenty of fish, and took home just enough for a nice bluegill dinner.
After having a couple of slow weeks ice fishing, I was pleasantly surprised by Wassermann lake. We saw plenty of fish, caught several, and were only out there about 2 hours during the mid day. We drove an hour to fish here and it was well worth it.
Thanks for visiting Go Midwest Fishing Lake Reviews. While you are here, check out some other interesting article like, "Cargo Trailer to Ice Fishing House." Also, come hang out with us on my YouTube channel here.