Big McKenzie Lake Stats
Acres: 1129
Max Depth: 71 feet
Mean Depth: 19 feet
Bottom: 70% sand, 20% gravel, 5% rock, 5% muck
DNR Contour Map: Click Here
Google Maps Location: Click Here
Big McKenzie Fish Species
Musky (Abundant)
Northern Pike (Abundant)
Walleye (Abundant)
Panfish (Common)
Largemouth Bass (Common)
Smallmouth Bass (Present)
Sturgeon (Present)
Watch us fish Big McKenzie in late September
Big McKenzie Boat Landings
Big McKenzie has one public boat landing on the northeast end of the lake.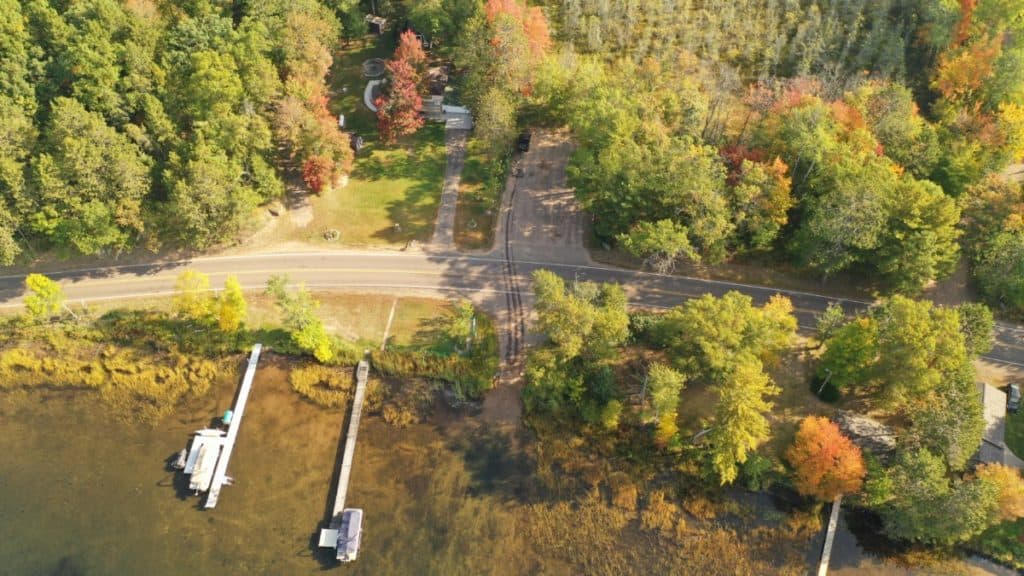 The landing is directly off County Road E, where it skirts the top edge of the lake. The main thing to note here is that the launch and parking areas are on opposite sides of County Road E.
You will need to pull into the parking area to ready your boat, then quickly back across the road (watching for traffic) to launch the boat.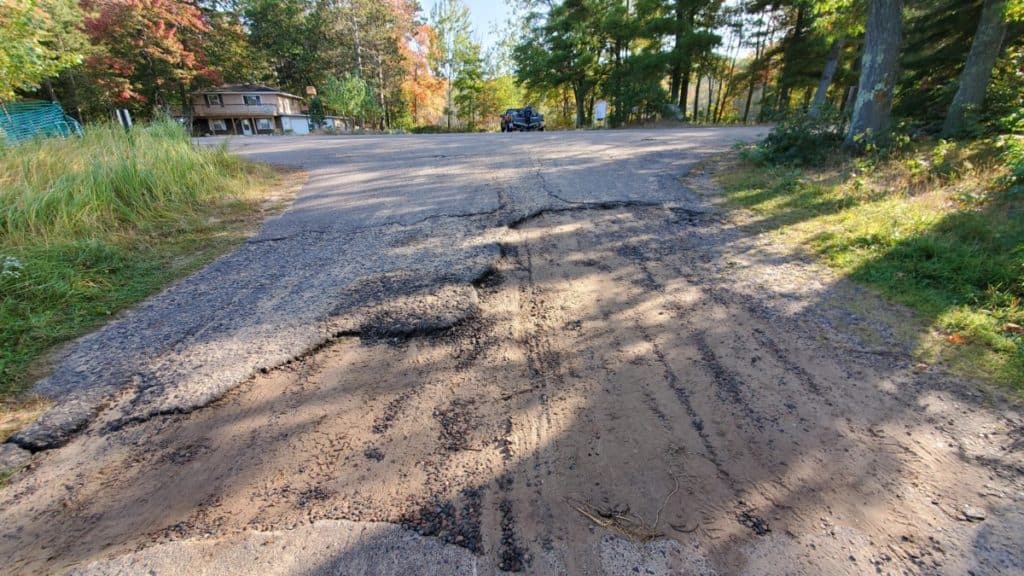 Just make sure you don't go too fast. The pavement is broken up, and it's a bumpy ride. Then it turns into a shallow, sandy launch into the water. There is no dock, and we had to walk a good 10 feet into the water to be able to board the boat.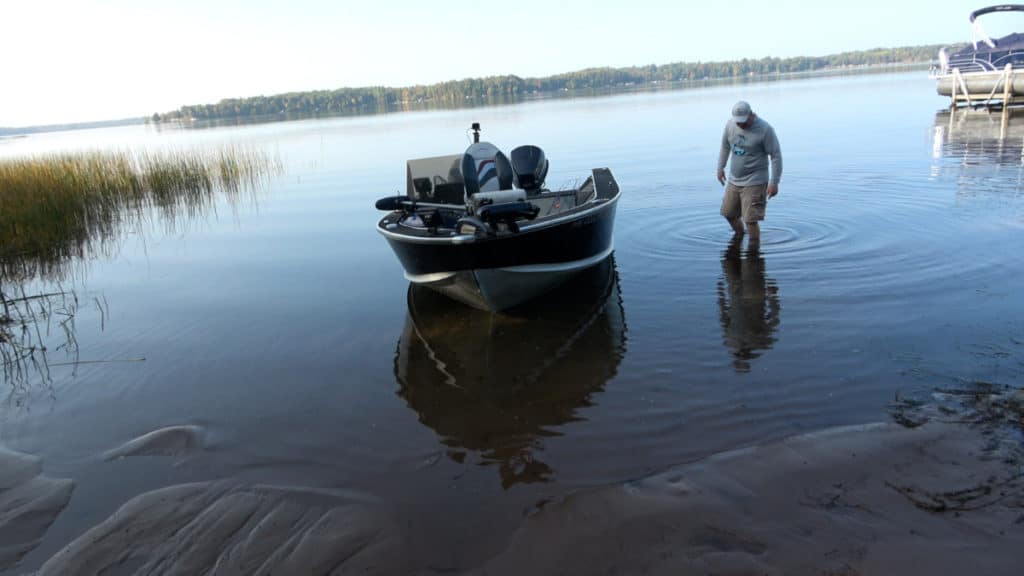 Commentary on Big McKenzie
I was super excited to try this lake. It has all the properties that I Like. It is a medium sized lake, so it holds plenty of fish, and you can fish the whole lake in one day.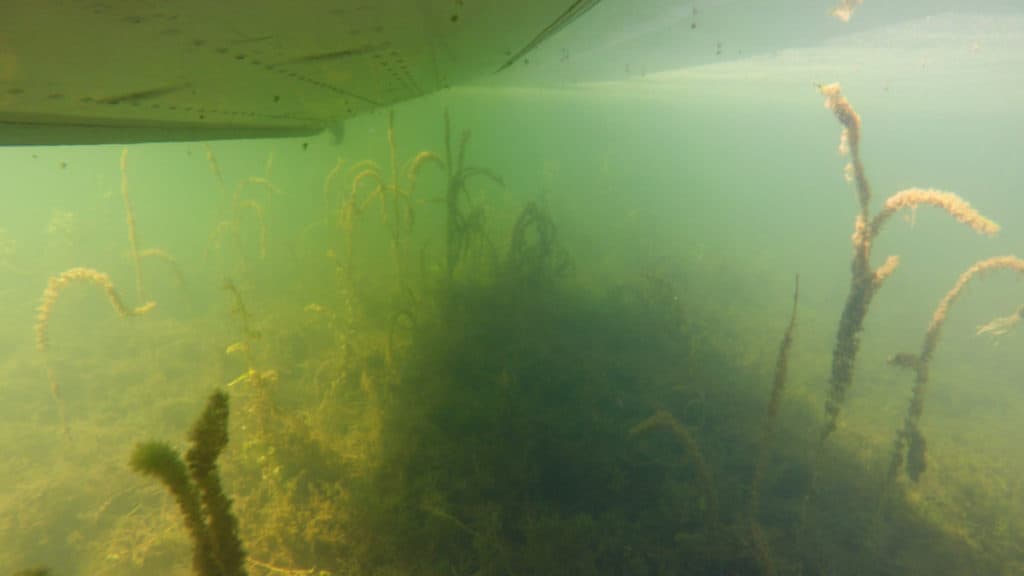 The water is very clear with plenty of nice weed beds to hold fish. You will frequently spot fish here. Especially, bluegills, musky and bass. You also might run into some crappies or walleye.
The musky here typically range from 36 to 44 inches, although trophy fish have been caught here. Walleye tend to be in the sub-legal size. Generally 16 to 18 inches. This lake has special regulations for walleye. 18 inches and a bag limit of 3. Check the recent regulations before you go.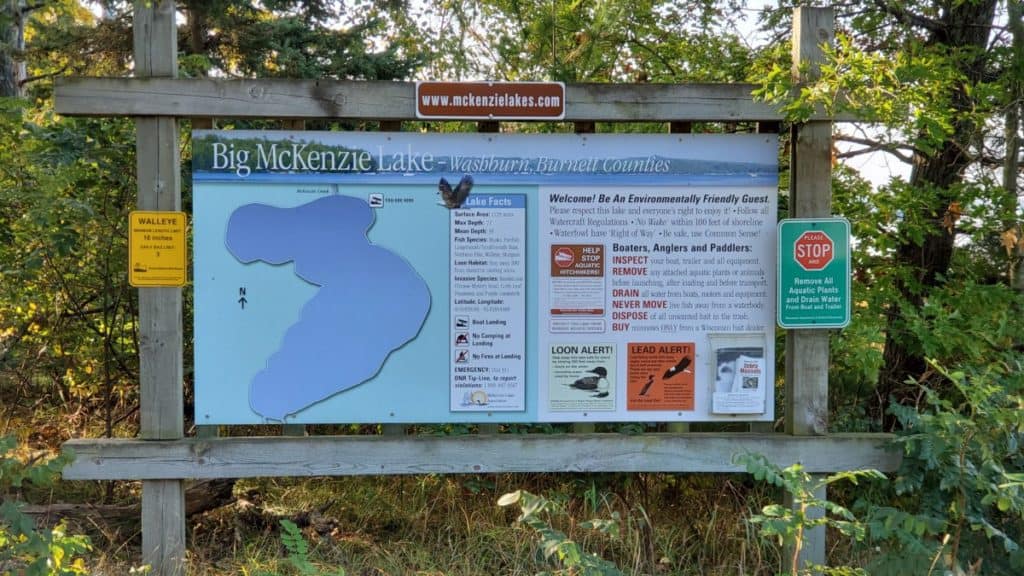 Big Mckenzie has an abundance of places to fish. Here are the spots that I found the most fish while I was there. The best spot we fished was right off the boat landing.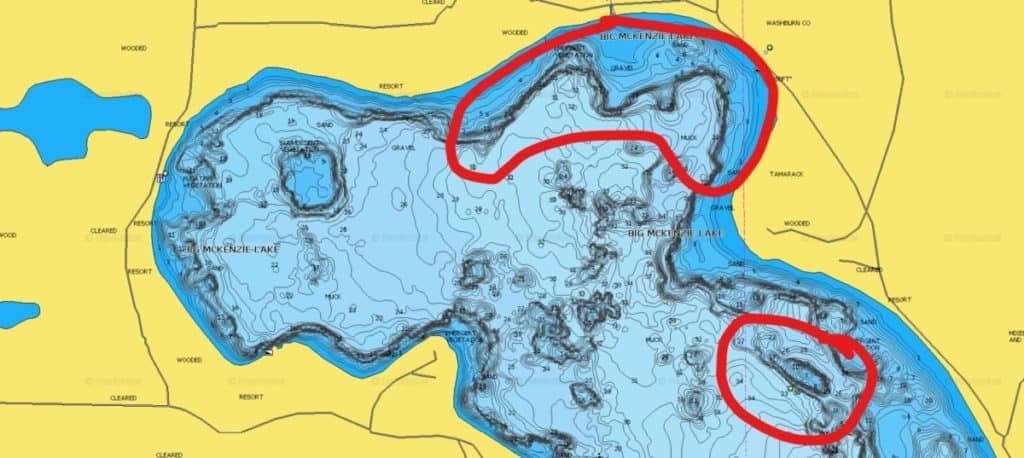 You can clearly see the sharp drop in depth here. Along that edge is an awesome weedline that holds lots of fish. This aerial view gives you a good look at the bottom structure.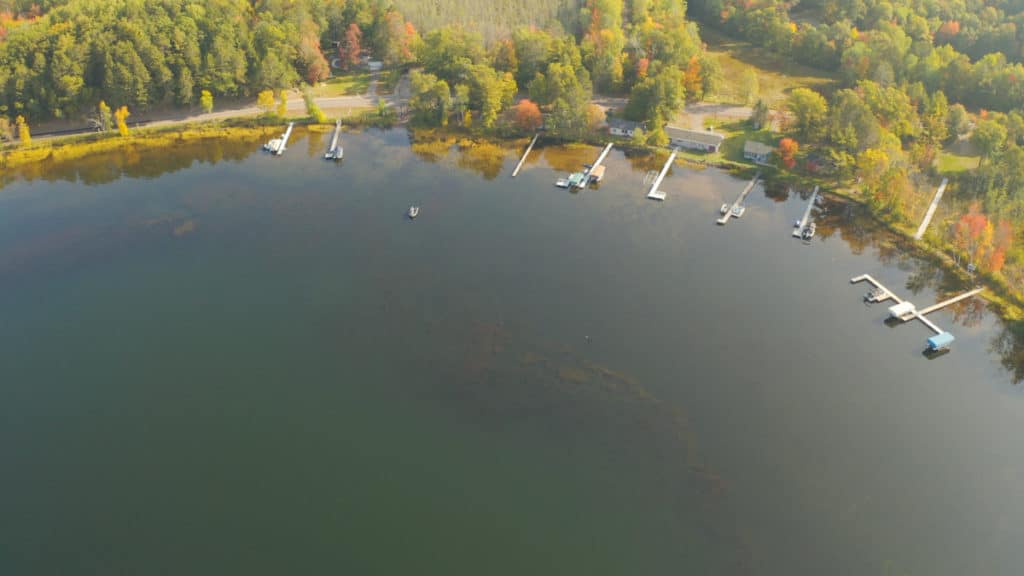 Continuing south along the east edge, you will run into a hump off shore a few hundred feet. It is around 7 feet deep over the top of the hump. You should pull a couple of bass out of there.
In the center of the lake is where you will find a 71 foot hole. On either side of this hole there is a what I called, "The Great Barrier reef," of a weed line.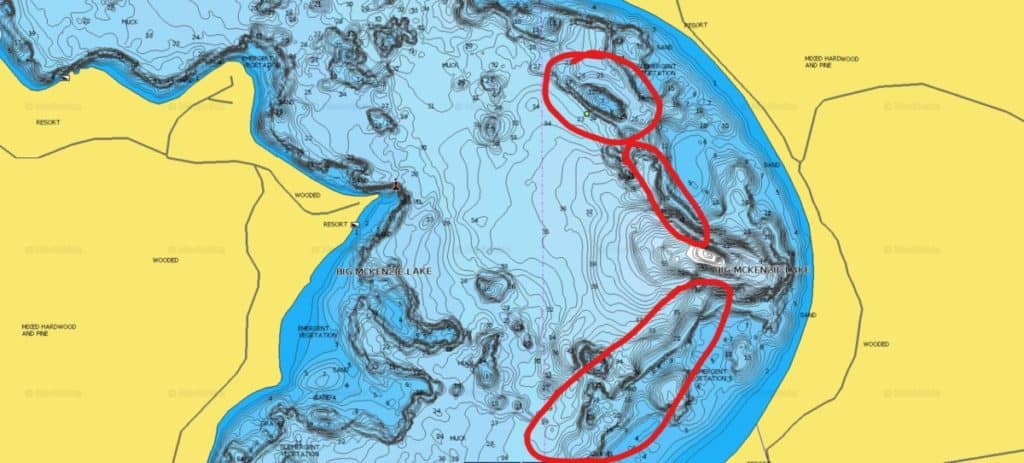 It is a long shallow running weedline, and it is packed with bluegills along the whole thing. I was using a fly rod and doing well.
Going all the way to the south end, there is one more spot. We didn't stay here long, but we did spot a musky and catch a bass at this spot.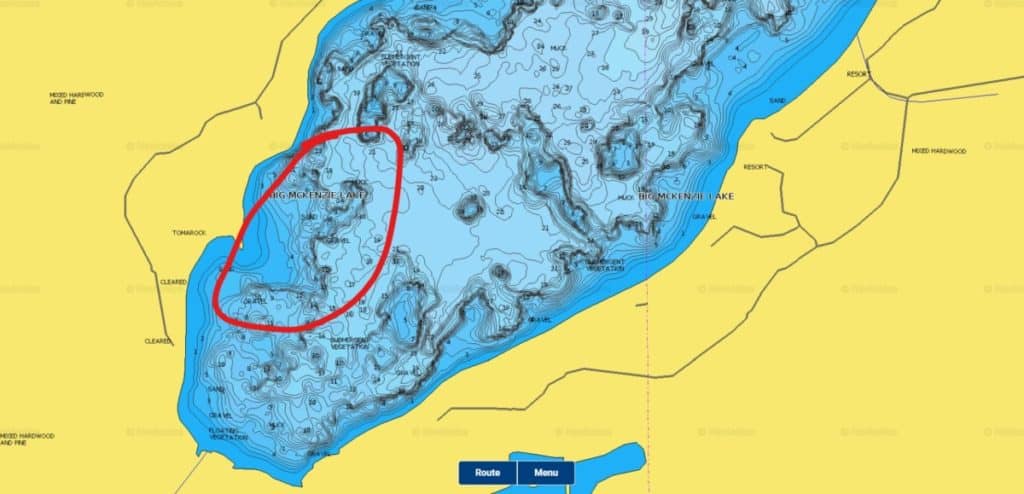 Fishing Experience On Big McKenzie
Reggie and I fished here in late September. It was a beautiful day. Warm and sunny with very little wind. Unfortunately, those are not the best conditions for fishing. Especially on such a clear lake as McKenzie.
We spent most of our time fishing right off the landing. Here is what it looks like.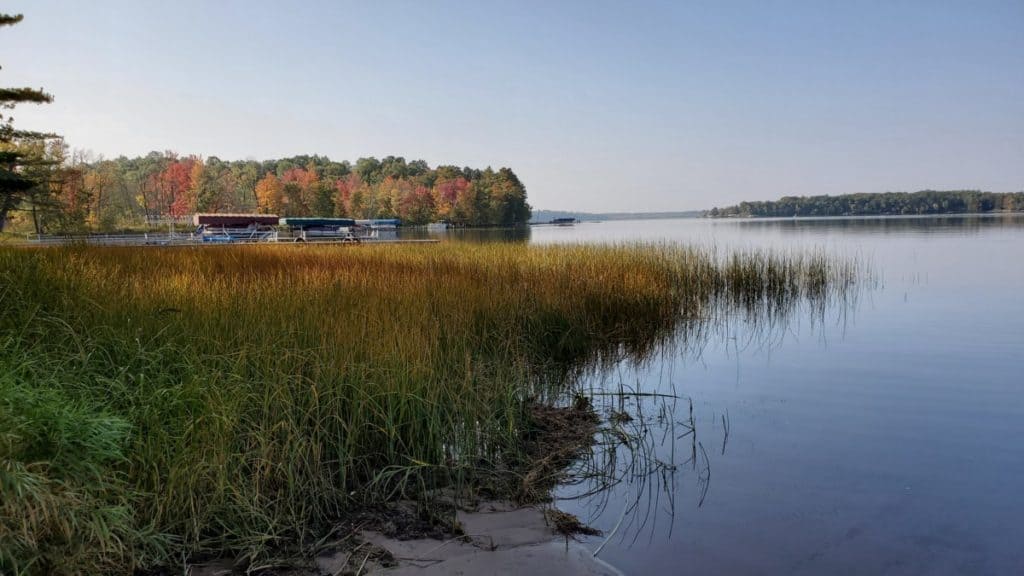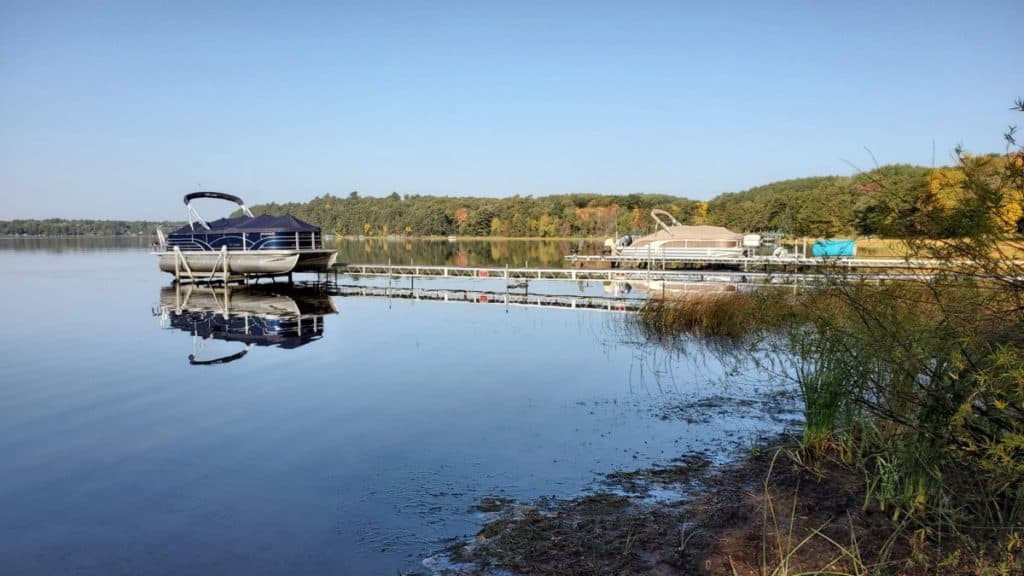 Before I even got a line in the water, Reggie was pulling in a 13 inch bass.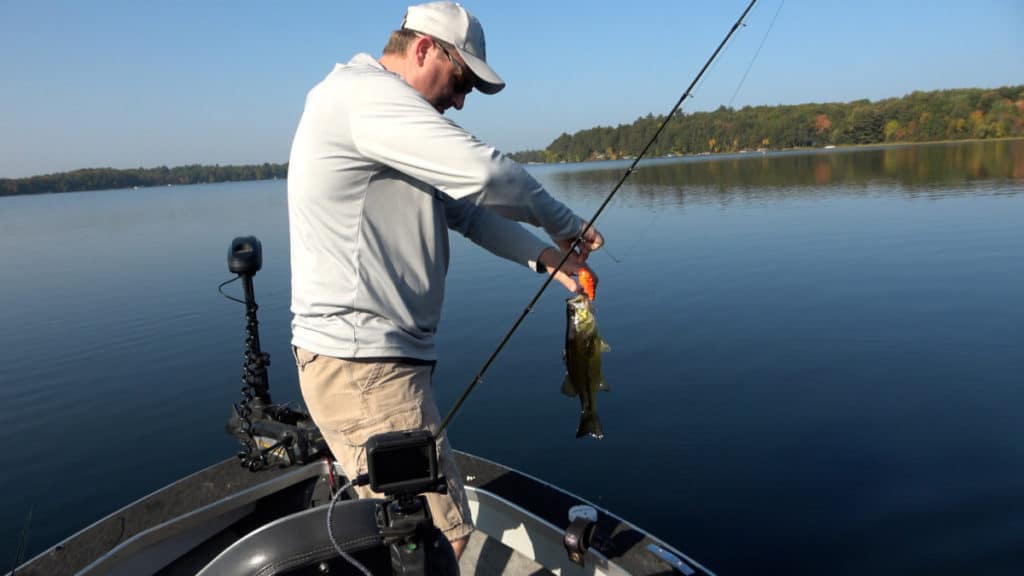 We pulled in a few more bass and northern pike. We also spotted a couple of muskies. The muskies saw us and bolted. They were not interested in biting.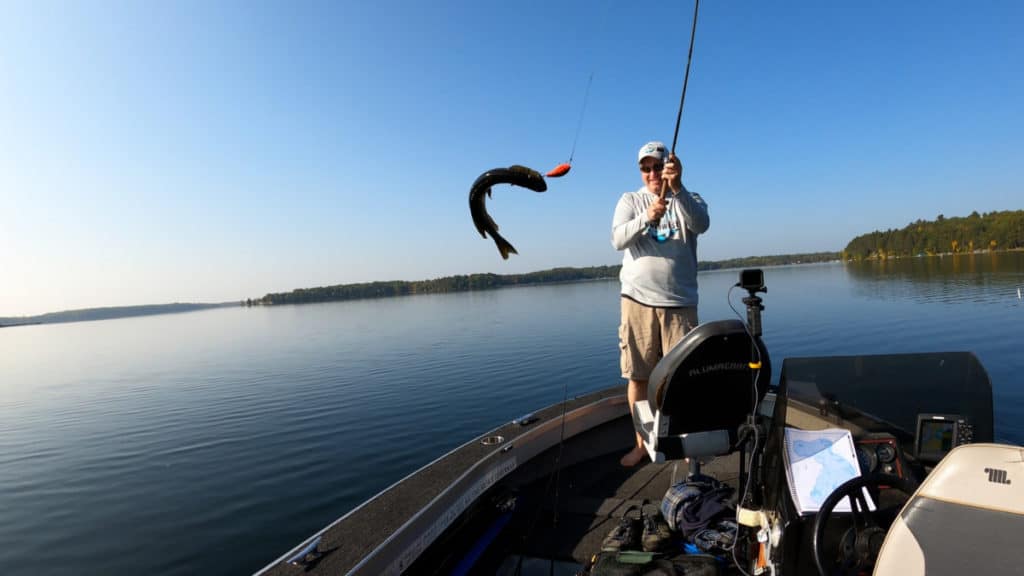 Then we put on small jigs with some powerbait and flipped in a few bluegills. Here is a great shot of Reggie flinging one in the boat.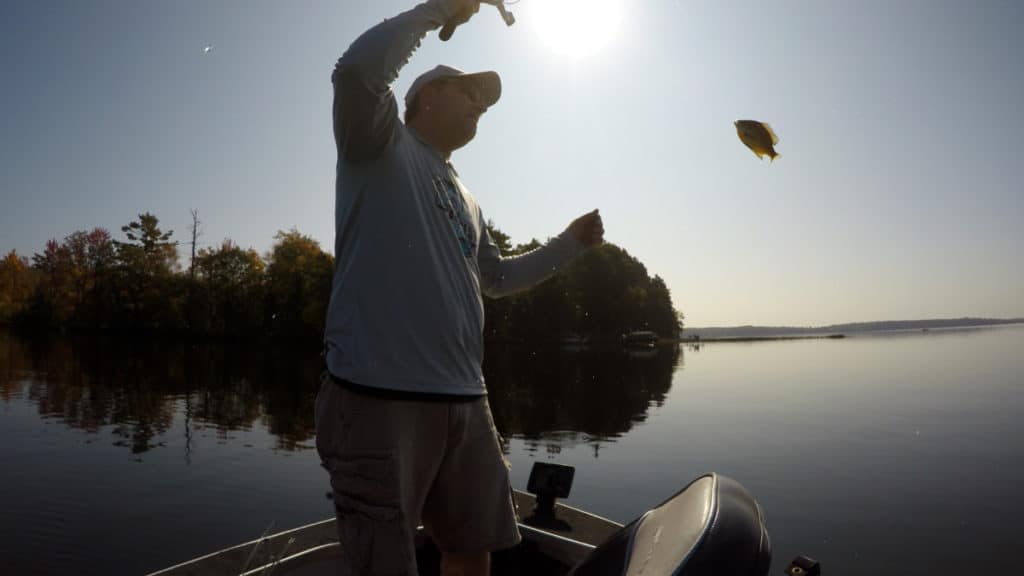 There were so many bluegills. Most of them on the small side, but we found a couple of keepers. Here is what it looked like under our boat.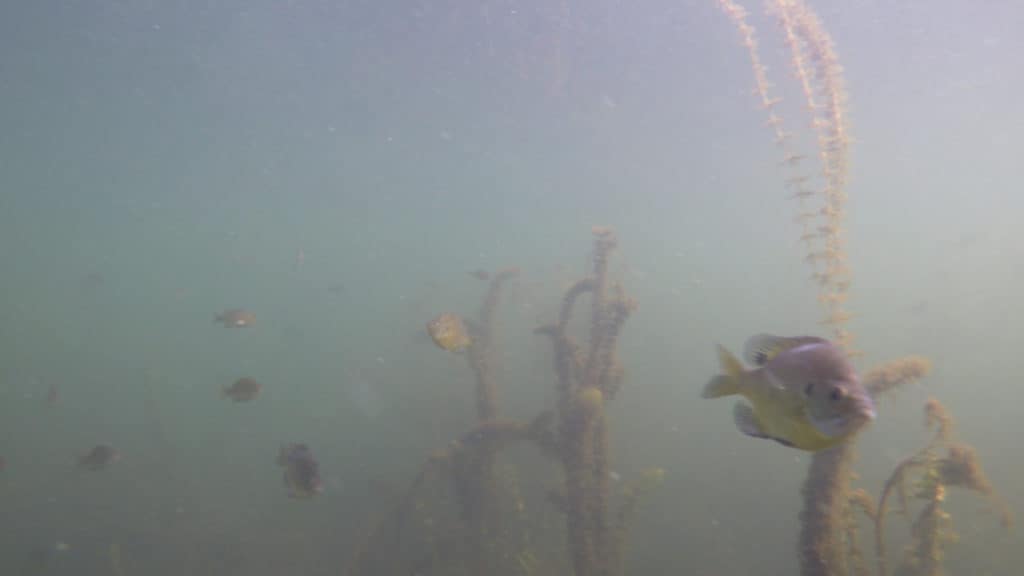 We also caught several bigger bluegills along that great barrier weed reef I mentioned earlier. Here is a shot of me fly fishing on the reef.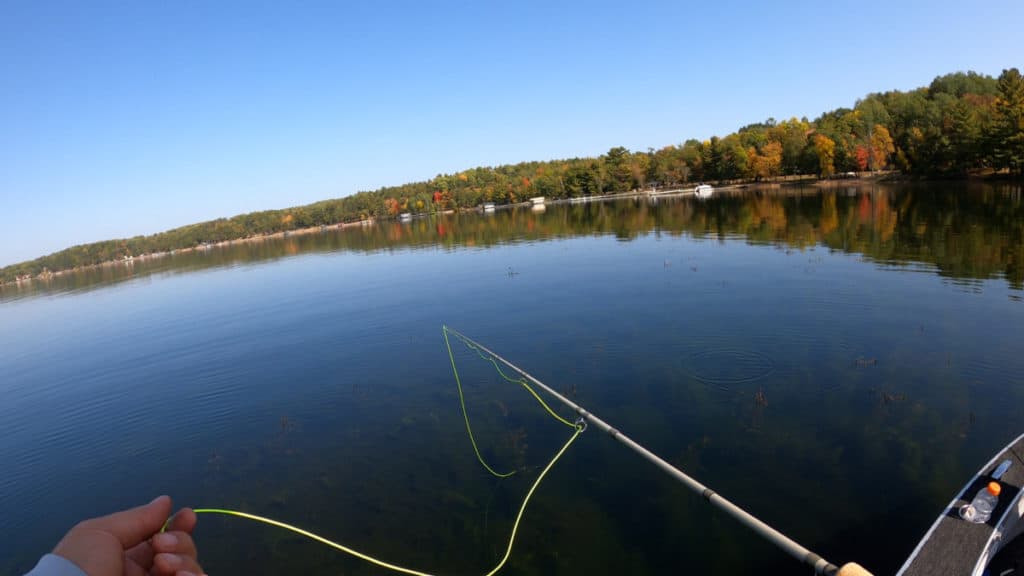 We ended up at the south end of the lake around the 1pm when the fishing slowed down, but we still managed to pull in a bass or two.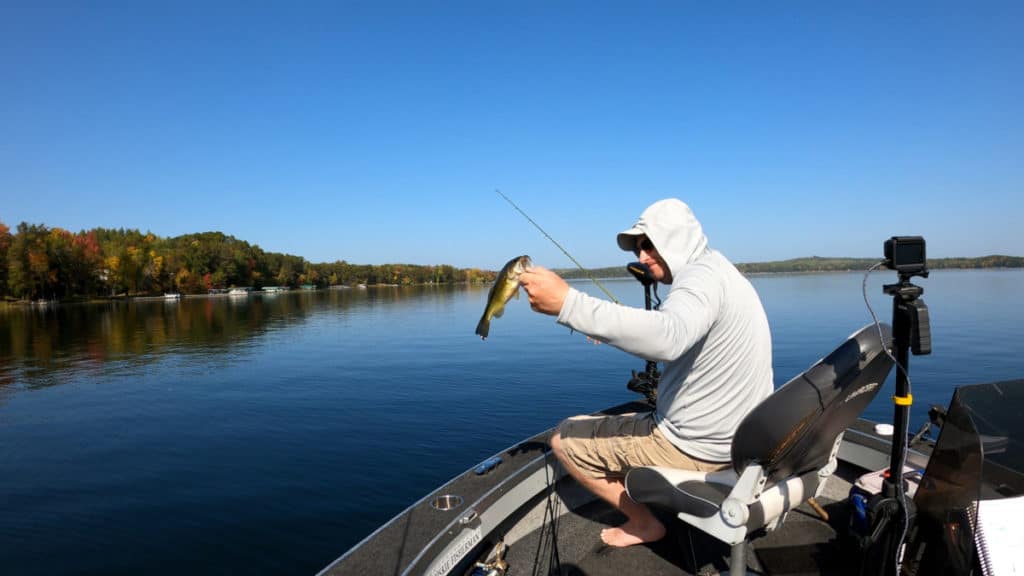 I expected good things from this lake, and it delivered. I would definitely come back here again. Maybe with different weather, the musky would have been in a better mood to bite.
You can expect plenty of action from bluegills, bass, and northern pike. This lake does have walleye and smallmouth bass too, but we didn't catch any, nor did we target them.
I believe I only saw one other boat out there. It probably gets a lot more pressure in the summer months, but I enjoyed the quiet lake while I was fishing.
Thank you for checking out Go Midwest Fishing Lake Reviews. We have lots of other great articles like, Converting a cargo trailer into an ice house. You can also hang out with us on my YouTube Channel here.