Lake Stats For Lake Chetac
Acres: 2400
Max Depth: 24 Feet
Mean Depth: 14 Feet
Bottom: 25% sand, 10% gravel, 15% rock, 50% muck
Fish Species In Lake Chetac
Panfish (Abundant)
Largemouth Bass (Abundant)
Smallmouth Bass (Present)
Northern Pike (Abundant)
Walleye (Present)
Watch us ice fish Chetac on January 1st
Watch us fish Big Chetac in mid August
Boat Landings On Lake Chetac
There are two main public boat landings, both on the east side towards the middle. This lake has numerous resorts which have their own landings as well, so if you happen to be staying with them, that would be where you would launch your boat.
The Landing on the northeast end can be hard to find. There are no markings for it, you just have to drive down a small winding road and look for the road between the houses that goes down to the lake. It's a steep hill, so you will need a 4 wheel drive vehicle in the winter to get up this icy hill. It also has a tendency for the ice to buckle right where the ice meets the land. Many vehicles will bottom out here. The only place to park is alongside the road. Luckily there isn't much traffic. This landing works fine if you are ice fishing, but if you have a boat, you will have an easier time on the other one.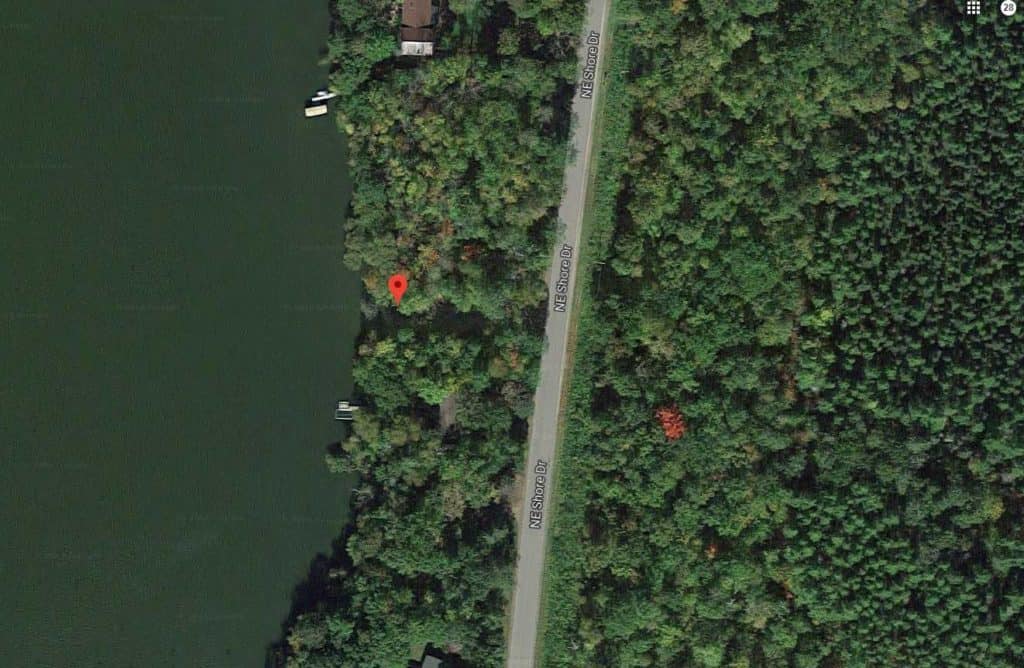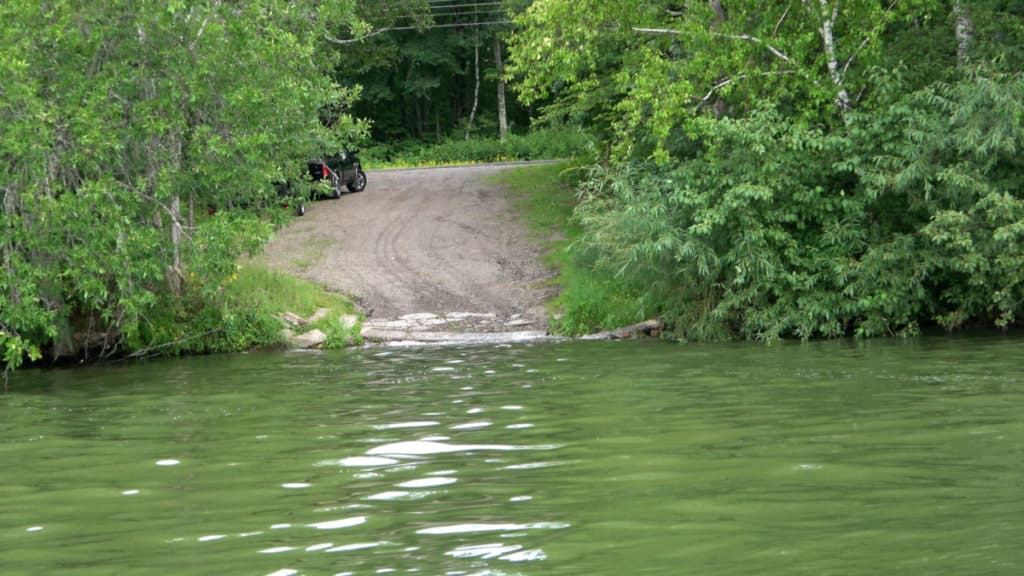 The south landing is much nicer. Although for some reason I always use the one to the north, probably because I mostly ice fish this lake. This landing has a nice turn around area and several places to park.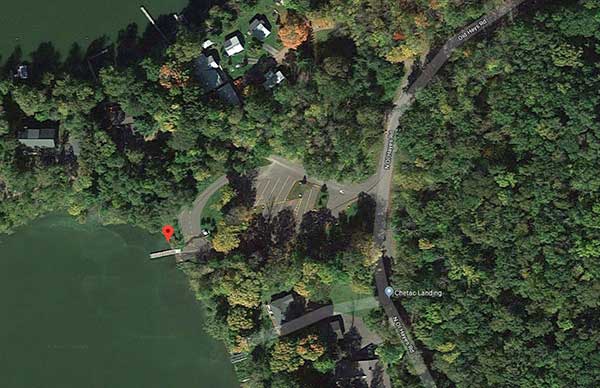 Another option, if you want to launch on the southern end of the lake is at Sportsman's Lodge. I'm not sure if they charge a fee to launch, so you might want to inquire inside. They have cabins and rent pontoons if you need a boat and a place to stay. The snowmobilers make this a regular stop on their way through for a bite to eat. They got your standard bar food that you will find anywhere in WI.
The last option is putting your boat in on Birch Lake. Either Little Birch or Big Birch will do. Then you can wander your way up the lakes, and through the "narrow's" to Chetac. There is actually some decent fishing in the channel as well, so take your time and throw out a lure on your way.
Commentary On Lake Chetac
I grew up in the town of Birchwood, so I'm very familiar with this lake. I've fished it occasionally in the summer, but most of my experience on this lake is from ice fishing. Some of the best fishing I've done is on the first ice, near the Fred Thomas Resort. We string out a bunch of tip-ups baited with 5 inch sucker minnows. On some days, we couldn't even get all the tip-ups in because we were too busy pulling in the ones we just set.

On just one outing, we caught these two Walleye, along with many others in the 5 pound range, plus a 14 pound northern pike.

I haven't done as well out there in the last few years, but its still been a steady producer for me.
The DNR website says this lake is 2400 acres, but all the other places I looked claim it to be 1920 acres. Either way, it's a large lake. My Dad always called it "pee soup" because it's an algae filled lake which turns it a thick green color. Maybe for this reason, it's not a big recreational lake, which makes it nice for fishing. Most of the people go to Birch lake for that, since there is a beach and a park for them to hang out at.
Fishing Experience On Lake Chetac
My last time ice fishing here was on January 1st. I went ice fishing with two buddies of mine, John and Reggie. We opted for the ATV since we were unsure of the ice thickness. It turns out, most people were driving on at this point.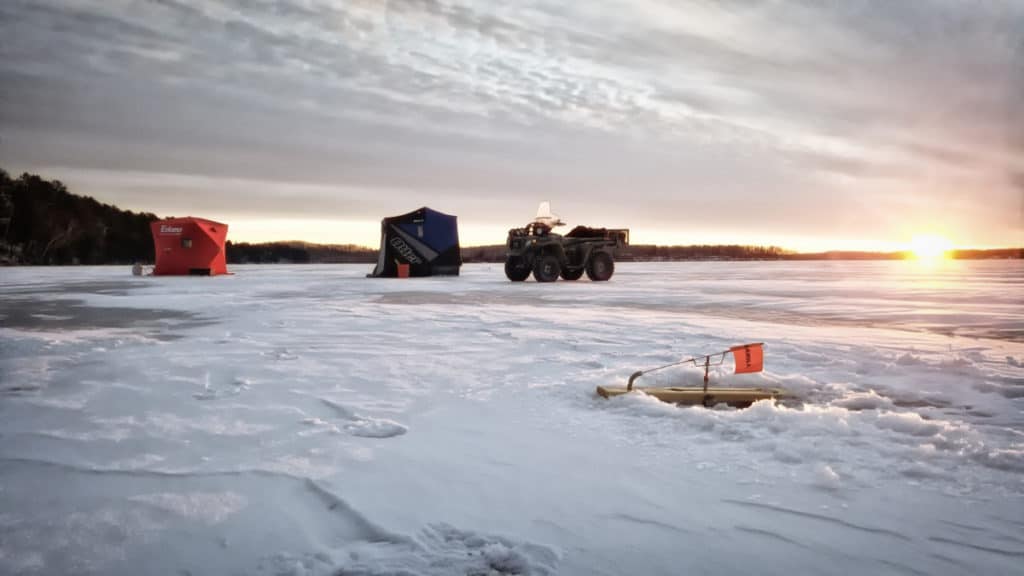 The weather was nice. It started out at 2 degrees and ended up being 8 degrees when we left. The morning was cloudy, but was nice and sunny by mid day.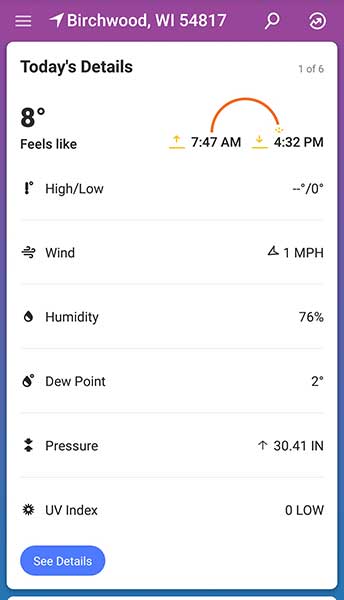 We were jigging for perch and also had set out 6 tip-ups with sucker minnows on them. To my surprise, we only had one legit flag all day, and it was only pulled out a couple of feet and dropped. We did ok with the perch. They seemed to be anywhere we drilled a hole. They were liking the rattle jig with a minnow head or waxie.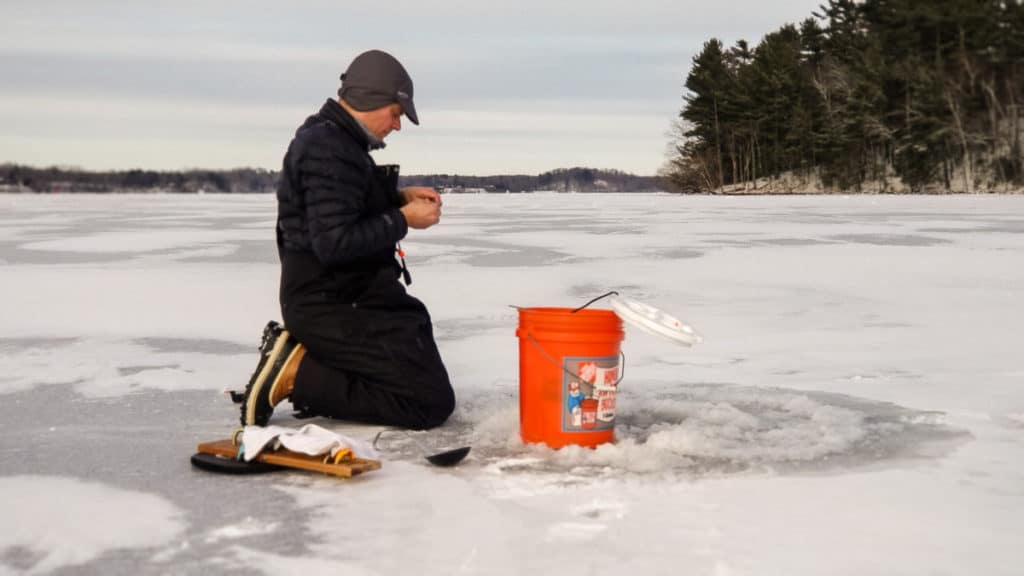 I also took the boat out the following summer and didn't do so well. Lake Chetac gets heavy algae blooms which makes this lake look more like "Pea Soup." We started on the south end and worked our way north. We saw a few fish jumping in the weeds, but never even got a bite.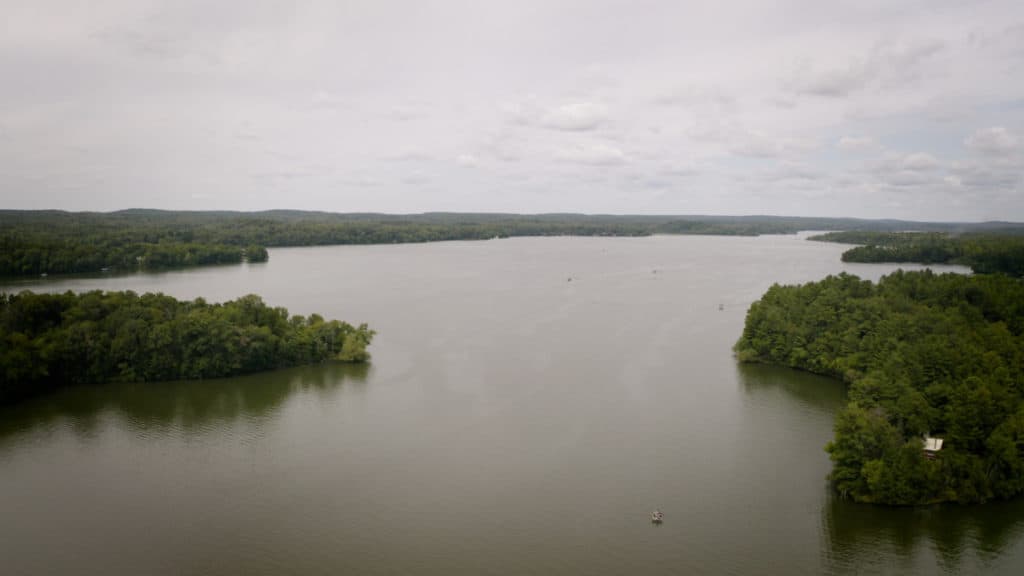 In the photo below, I'm pulling a spinnerbait just two feet behind the camera. The visibility is so low, you can barely see it.
We still do pretty good catching perch through the ice. We use to catch huge northern and walleye, but even those seem to be getting farther and fewer in between.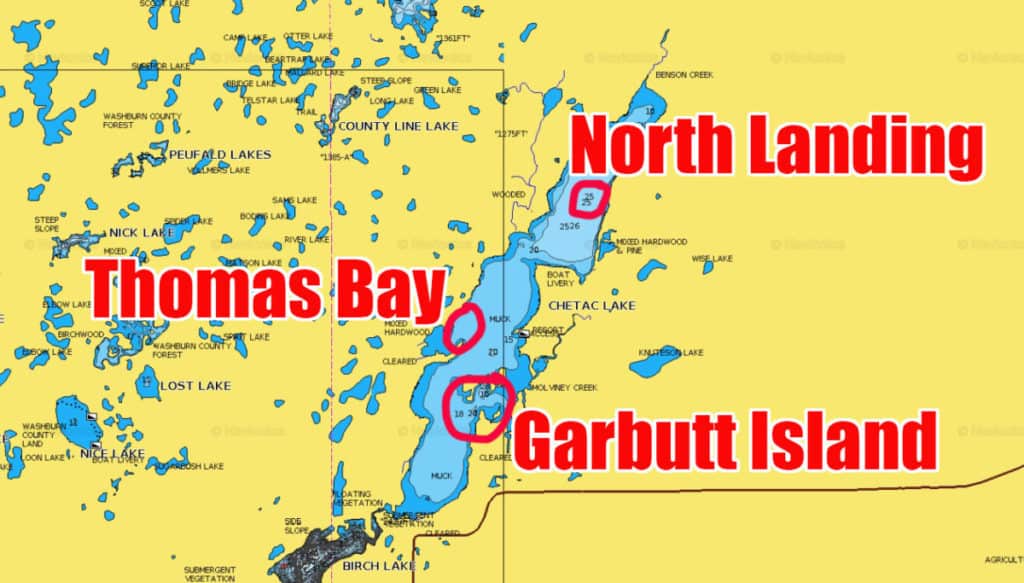 If you want to ice fish Lake Chetac, here are my favorite spots. Around Garbutt island you will find a deep channel running between the islands. You can find some perch and crappie in the deeper water here. You can also set some tip ups in the shallower bay for some big northern pike.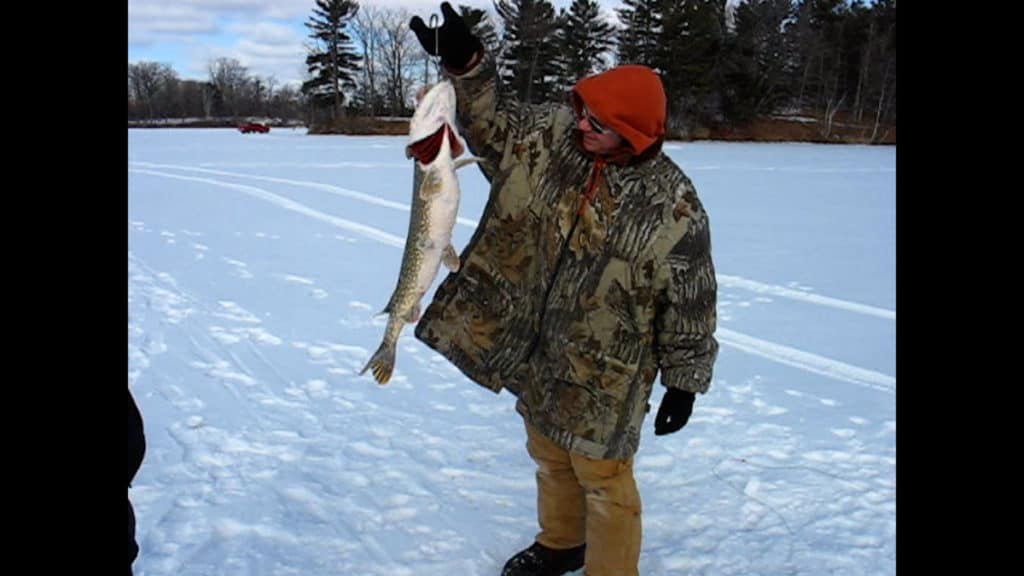 Above is a 10 pound northern pike caught in the bay behind Garbutt island. That is my buddy john from Cleveland. This was the first fish he has ever caught through the ice. I told him, "don't expect that everytime!"
My go to spot is in front of the Fred Thomas Resort. This is especially good early in the ice fishing season. Here is a nice spread of fish, all caught in this spot.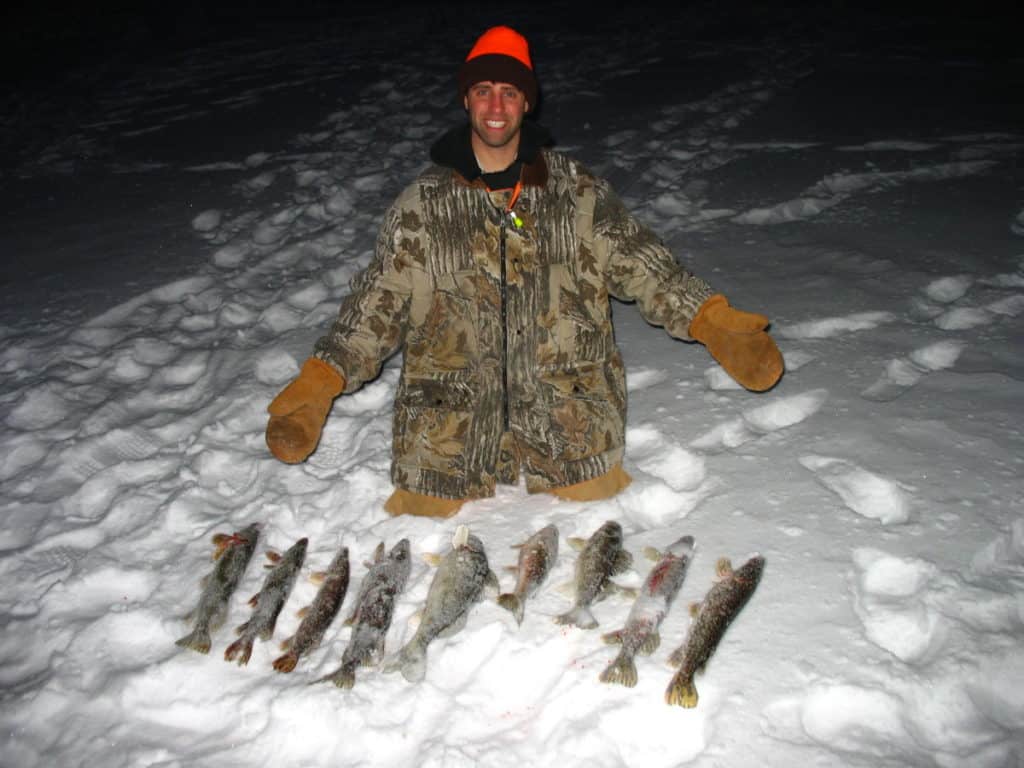 Lately we have been doing most of our fishing just out from the landing on the north end. We have been catching lots of perch and bluegills here.
Thanks for visiting Go Midwest Fishing Lake Reviews. Check out our other interesting articles, like "Cargo Trailer Ice House Build." Meet us personally on my YouTube Channel here.