Lake Stats
Acres: 518
Max Depth: 19 feet
Mean Depth: 11 feet
Bottom: 52% sand, 17% gravel, 0% rock, 31% muck
DNR Contour Map: Click Here
Google Maps Location: Click Here
Fish Species
Northern Pike (Common)
Largemouth Bass (Common)
Panfish (Abundant)
Watch us fish Gull lake in late September
Boat Landings
Gull lake has two boat landings, directly across from each other. One on the west side and one on the east side.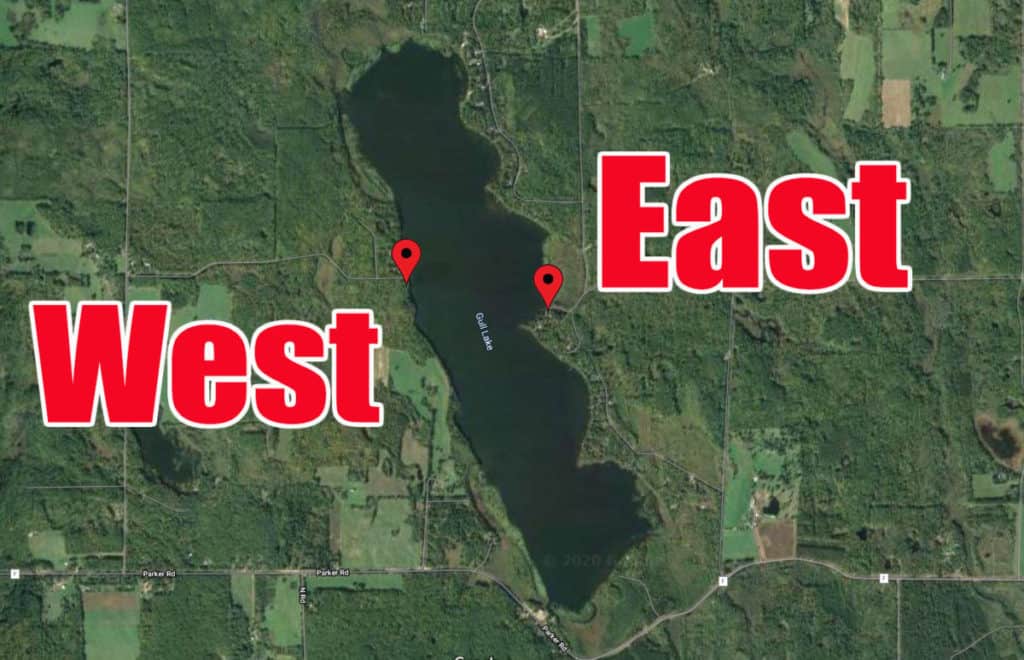 I used the one on the west side. This landing is a little more primitive and has less traffic.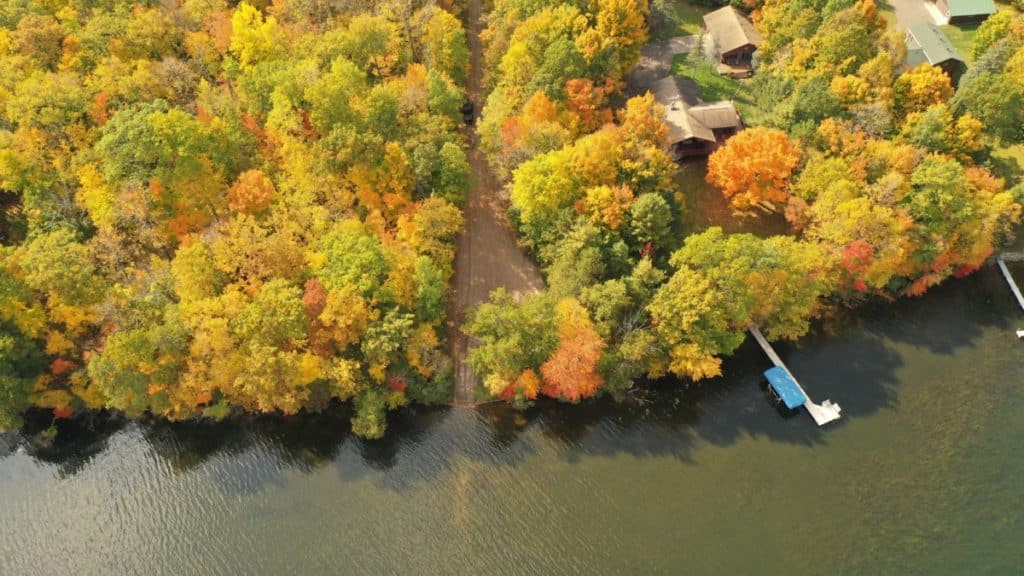 You will travel down a long gravel road which dead ends at the lake. It does have a turn around area at the end. There are no designated parking spaces, but you can park along the edge of the road, as long as you are past this sign.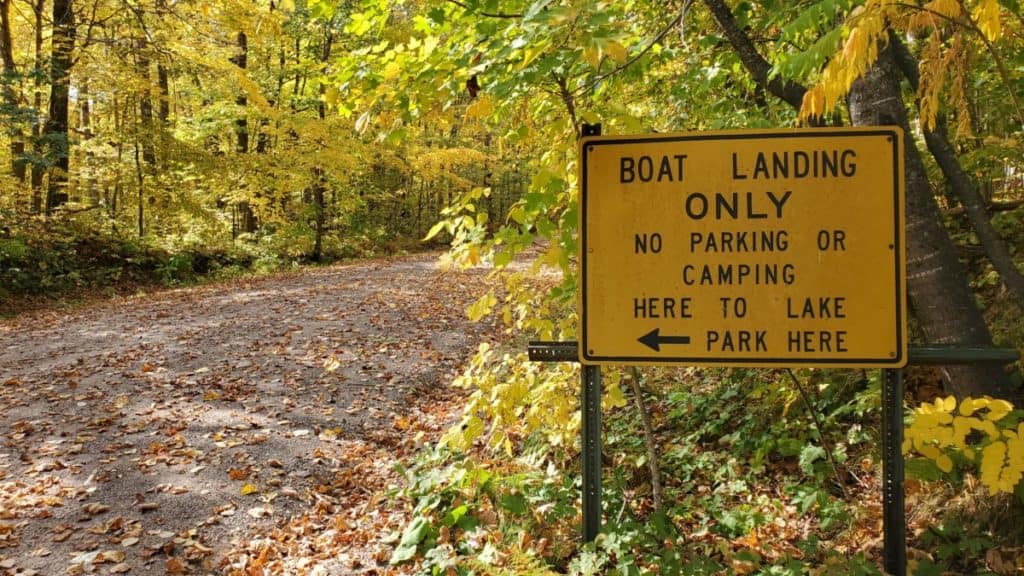 The west side does not have a dock. It does have a concrete launch, but it is fairly skinny and has a drop off on one side where the dirt eroded away.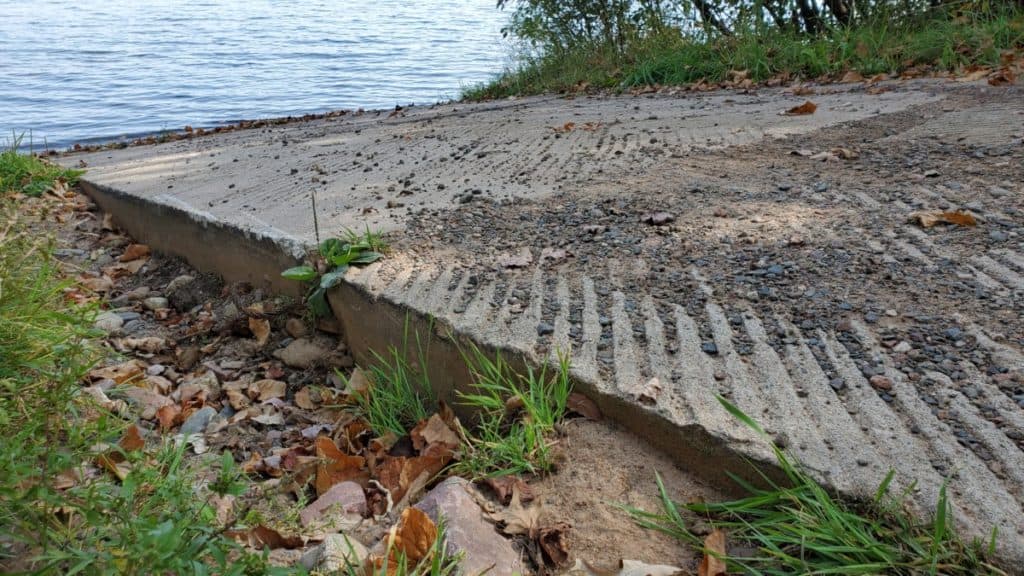 I did drive the boat over to the east side to take a look at that landing. It appears to be just off a paved road that dead ends at someone's home.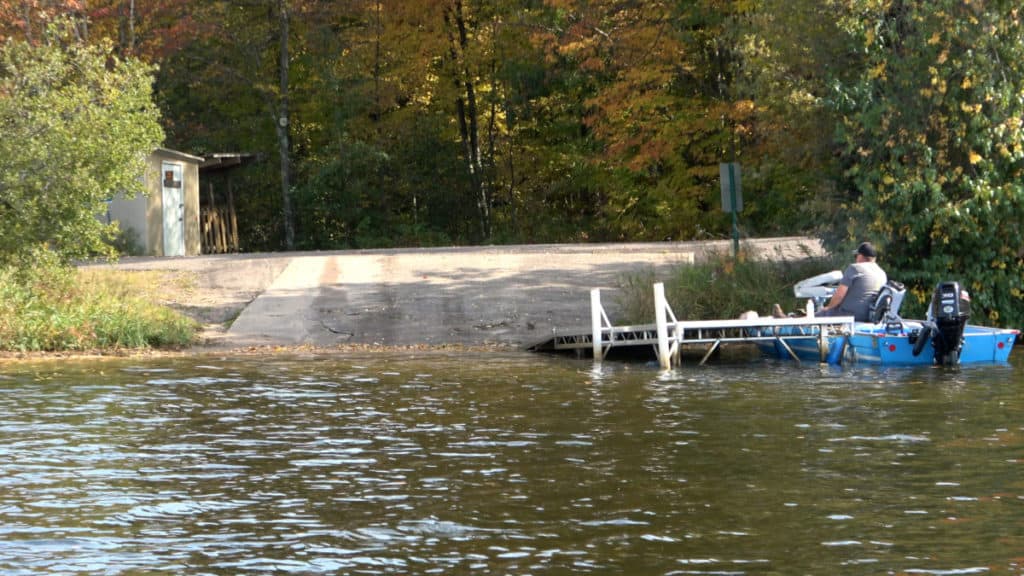 This landing looks a little nicer and has a dock. It was also busier than the west side. If you want an easier time launching the boat, use the east side. If you want the landing all to yourself, then the west side might be better.
Commentary
Gull Lake is located between Trego and Minong, Wisconsin, in the town of Gull Lake. The population is only 158 people, so you won't find much here but residential homes.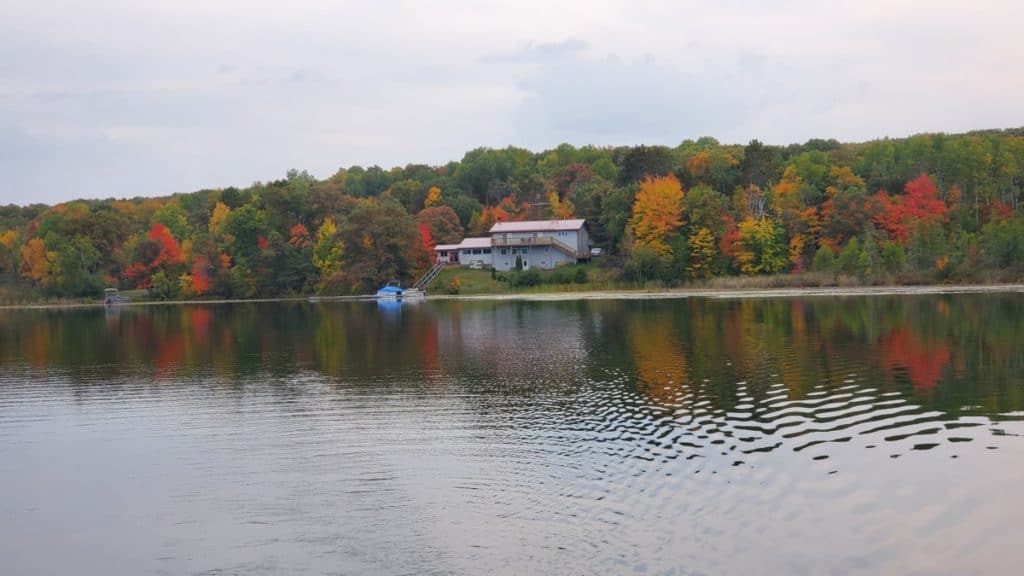 If you are hungry, you can get some good old Wisconsin bar food from the Wolf Point Bar and Grill. It is located on the south end of Gull lake.
I was pleasantly surprised by Gull Lake. I went there as a recommendation from my Dad, and was not disappointed. At first sight, it doesn't look very exciting. It is a rectangular lake with flat bottoms. Despite that, it does have a nice weed line, and plenty of water in the 5-10 foot range where the fish hang out.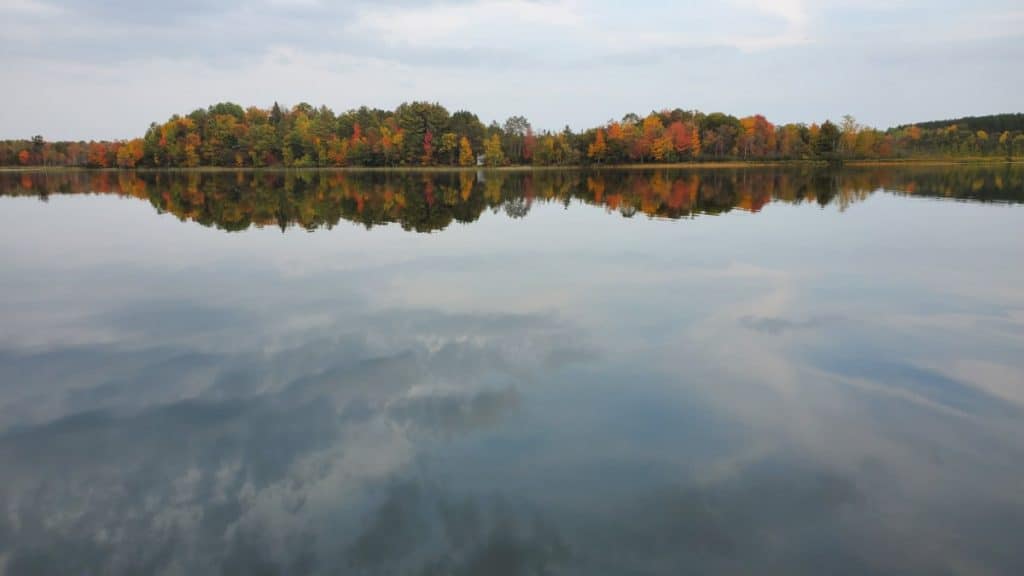 The northern pike are on the small side. The bass we saw are medium sized, and the panfish are numerous. There were so many bluegill and crappies that you could see them boiling on the surface.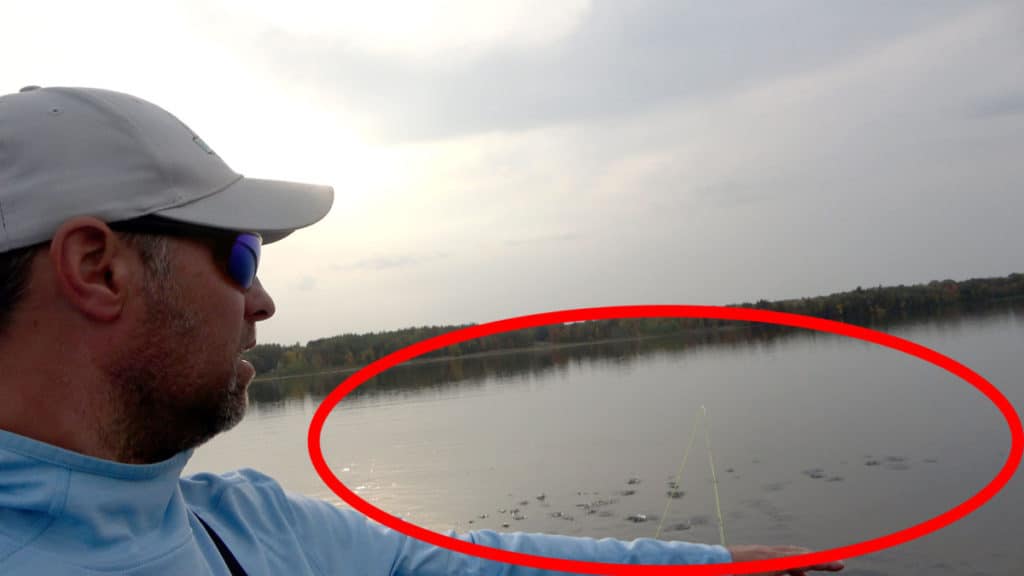 The shoreline along the east side of the lake had better weeds and seemed to hold more fish than the west side. The bays on the north and south end is where we found most of the panfish, although there were some right in the center of the lake.
Fishing Experience
We fished Gull lake in late September on a beautiful fall day. It started out quite windy, but it ended up being a very calm night.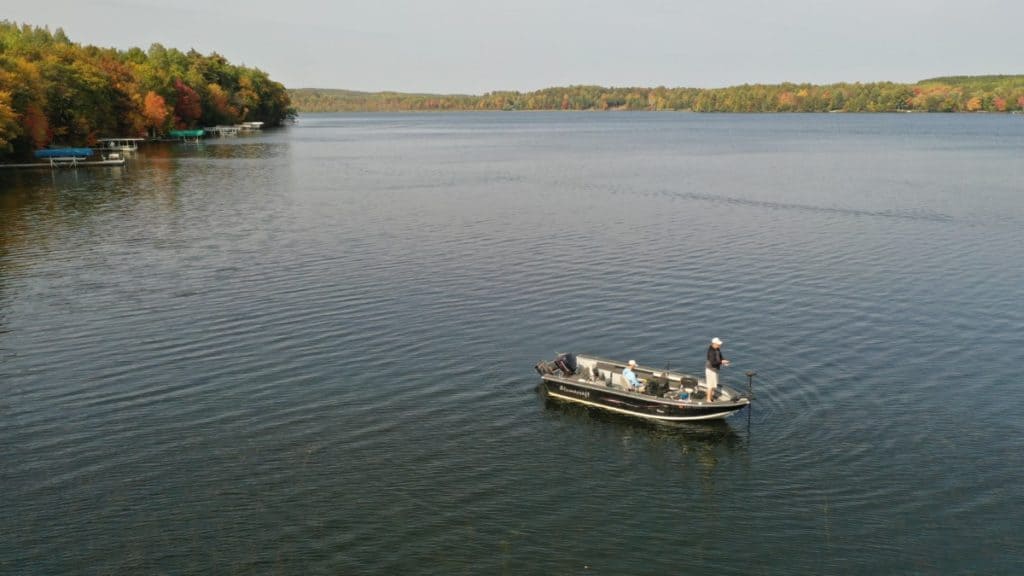 Reggie did a little fishing right off the landing while I was getting my stuff together. He had a hit right away from a small northern. Then we zoomed straight across the lake to the landing on the east side.
We weren't sure where to start, so we headed north along the shore line and casted some lures into the weedlines.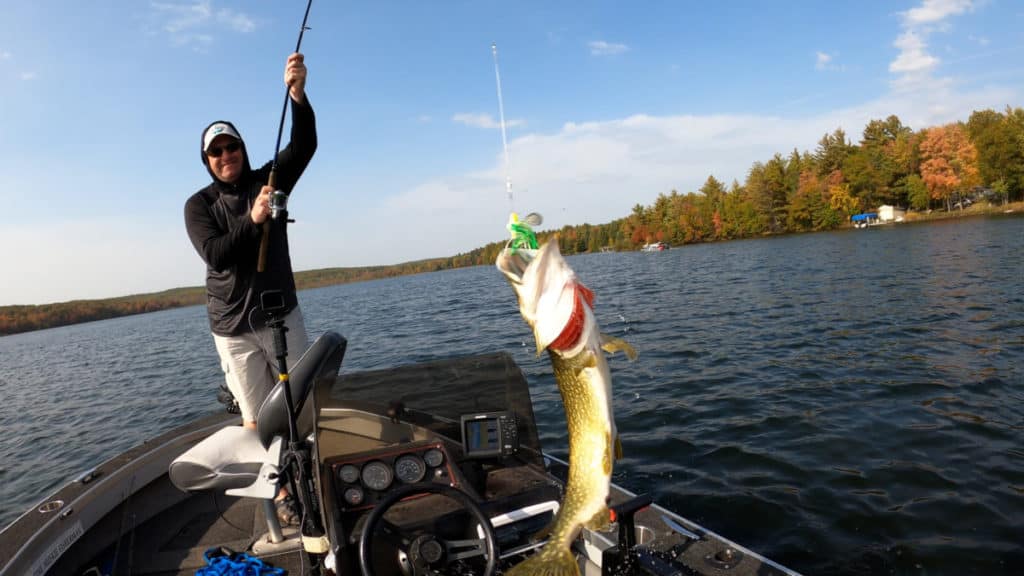 It didn't take long before we started pulling in northern pike one after the other. They were aggressive, but tiny. Averaging about 15 inches.
When we got to the north end, I attached a camera to my line and had a lot of action.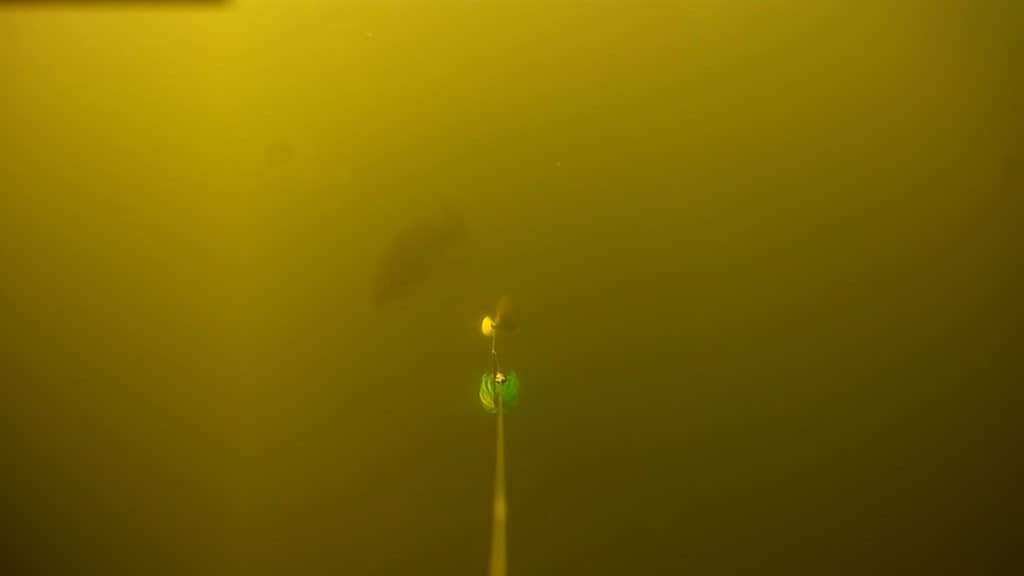 I had a couple of bass following and even striking at my lure, but didn't catch them. My lure traveled through a few schools of decent sized bluegills too.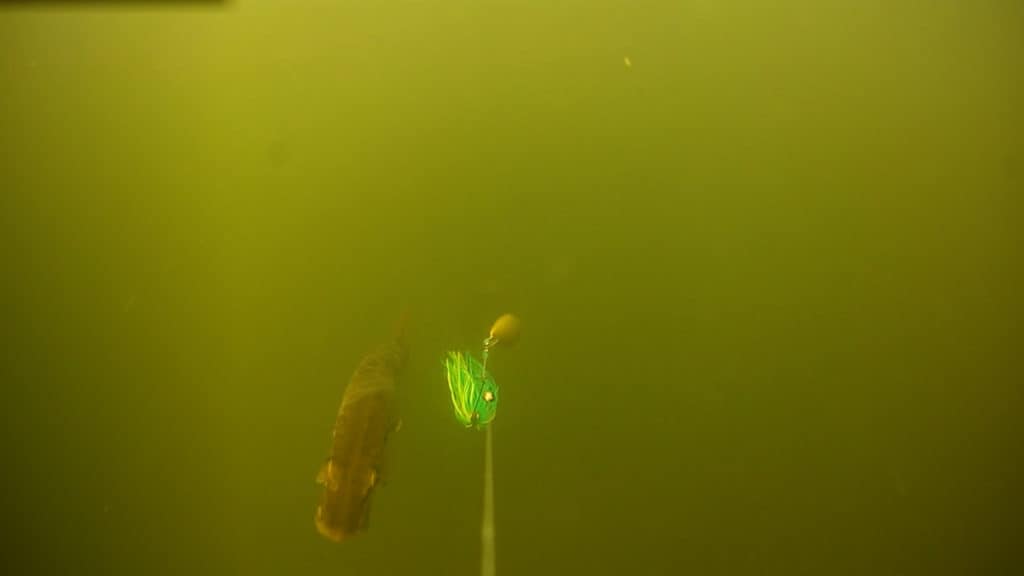 I had several northern strike my lure, including two catches caught on the camera. By this time we had a few northern over 20 inches in the boat. Nothing huge, but at least they were getting bigger.
Reggie even managed to pull in a 13 inch largemouth bass. It was the only one we caught.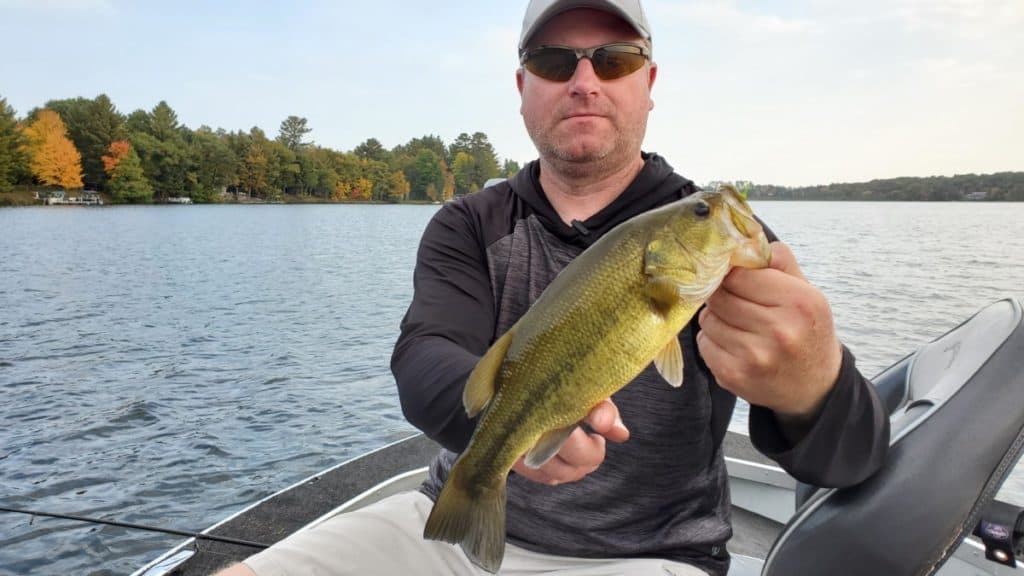 As it got later in the evening, we went back and forth from the north and south ends looking for panfish. All we had to do was drive around until we saw a bunch surface near the boat.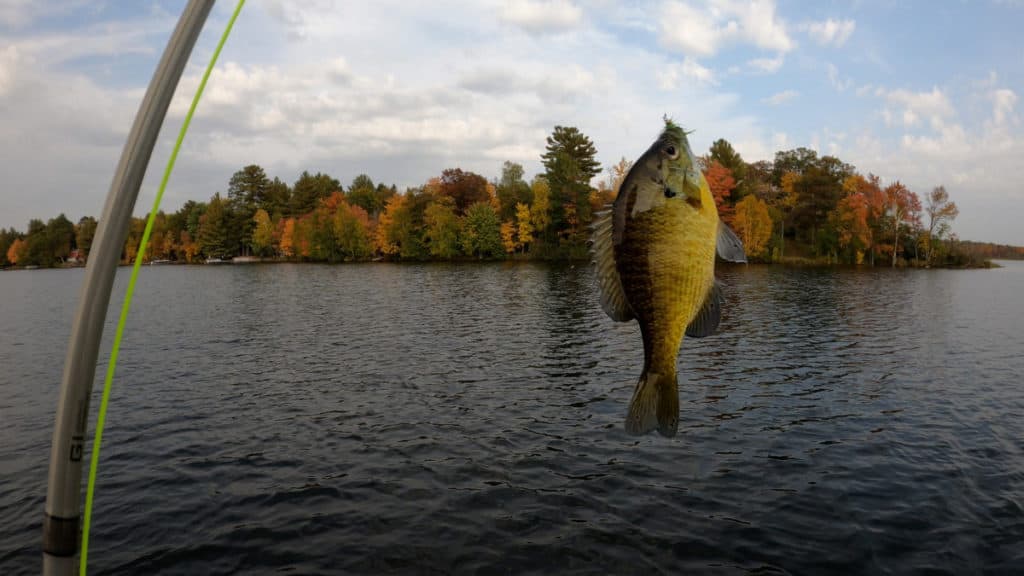 Most of the bluegills we were finding were on the small side, but fun to catch.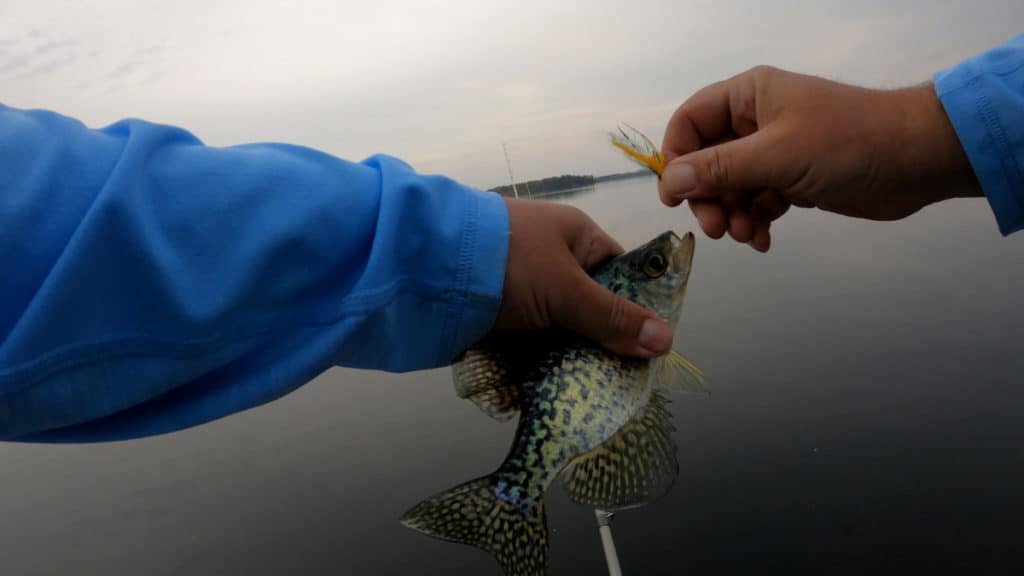 As the sun started going down, I finally found some crappies mixed in with the bluegills. It wasn't until I took out the fly rod with a fly representing a small minnow that I was able to catch a few. Reggie was fishing with a hook and some powerbait. He was only catching bluegills. So it does matter what bait you use if you want to get the crappies.
I enjoyed fishing this lake. We caught many fish and had a good time. The fishing pressure was light. I believe we only saw two boats while there. Most of the fish we caught were on the small side, especially with the northern pike. You might find some bigger panfish if you hit the right spot.
Thanks for visiting Go Midwest Fishing Lake Reviews. Don't forget to check out my other articles like, "Is It Legal To Fish With An RC Boat." You can also come hang out with us on my YouTube channel.