Half Moon Lake Stats
Acres: 550
Max Depth: 60 feet
Mean Depth: 25 feet
Bottom: 65% sand, 0% gravel, 0% rock, 35% muck
Fish Species in Half Moon
Northern Pike (Common)
Walleye (Present)
Largemouth Bass (Abundant)
Panfish (Common)
Watch is ice fish Half Moon in early March
Boat Landings on Half Moon Lake
Half moon lake has three public boat landings. The one you want to use is on the far northwest end at spot marked #1.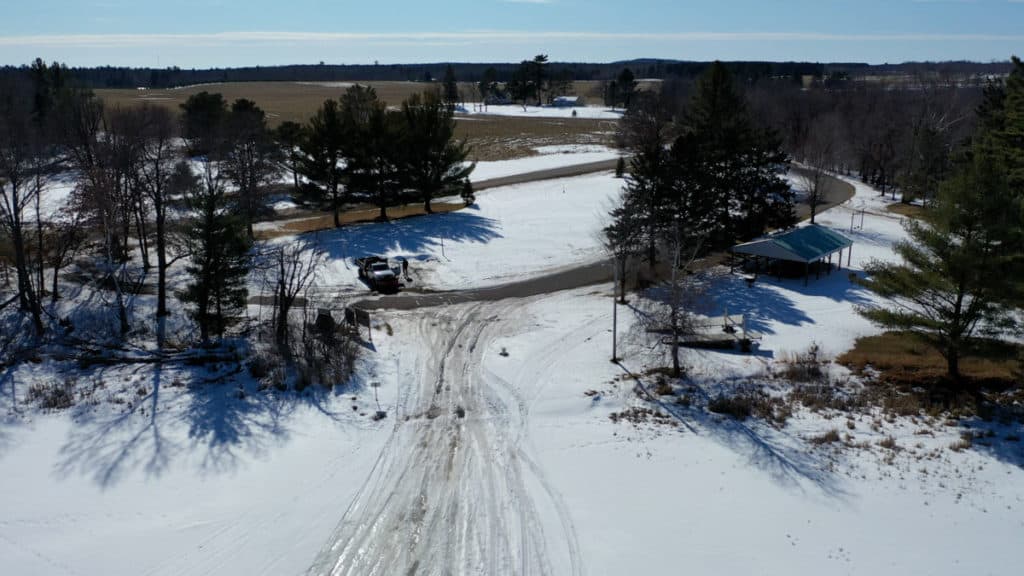 This boat landing is in a park, so you have plenty of room. It has a horseshoe shaped road that goes through the park with the boat launch in the middle of the horseshoe.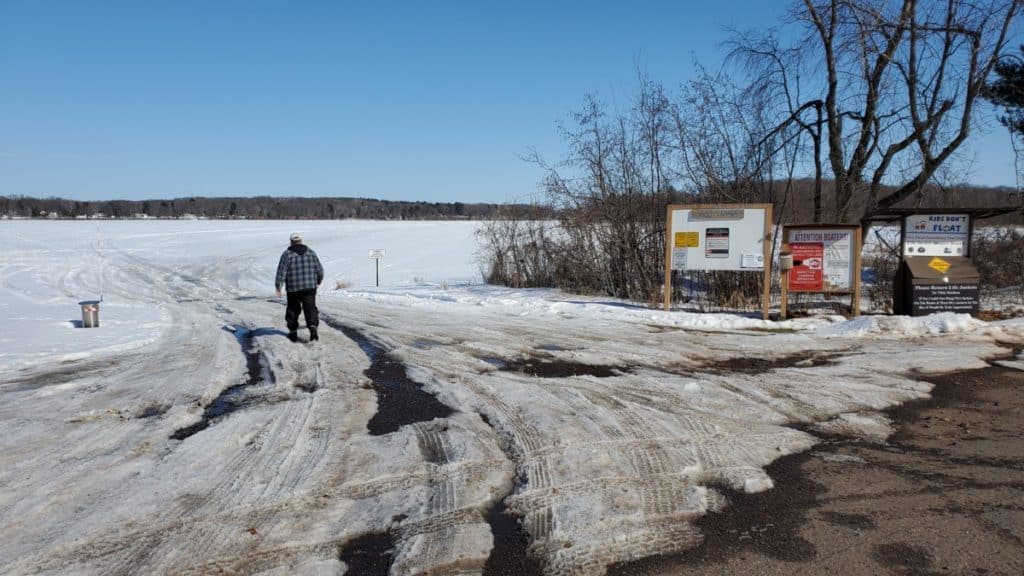 The boat ramp looks nice. From what I can see, it does seem to be paved down to the water.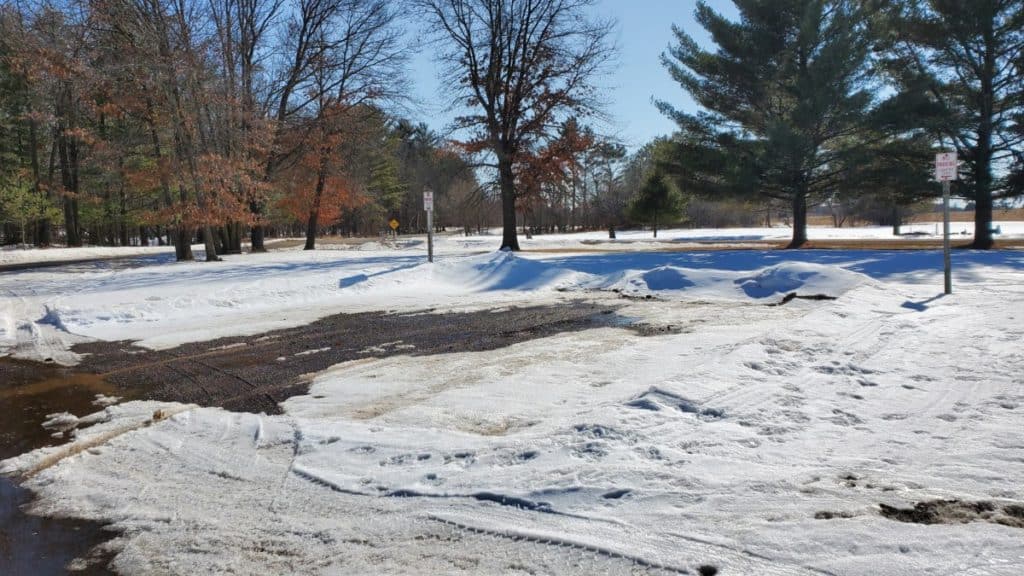 There is a space to back into opposite of the landing.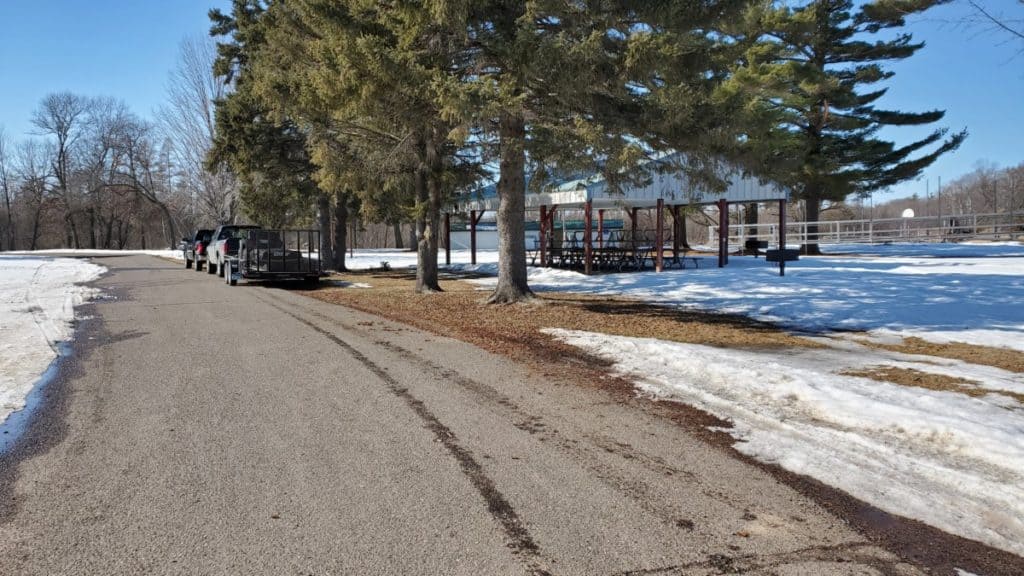 I didn't see any designated parking spots, so I parked along side the road. There is a big open spot on the inside of the horseshoe. I assume you could park there if it gets busy.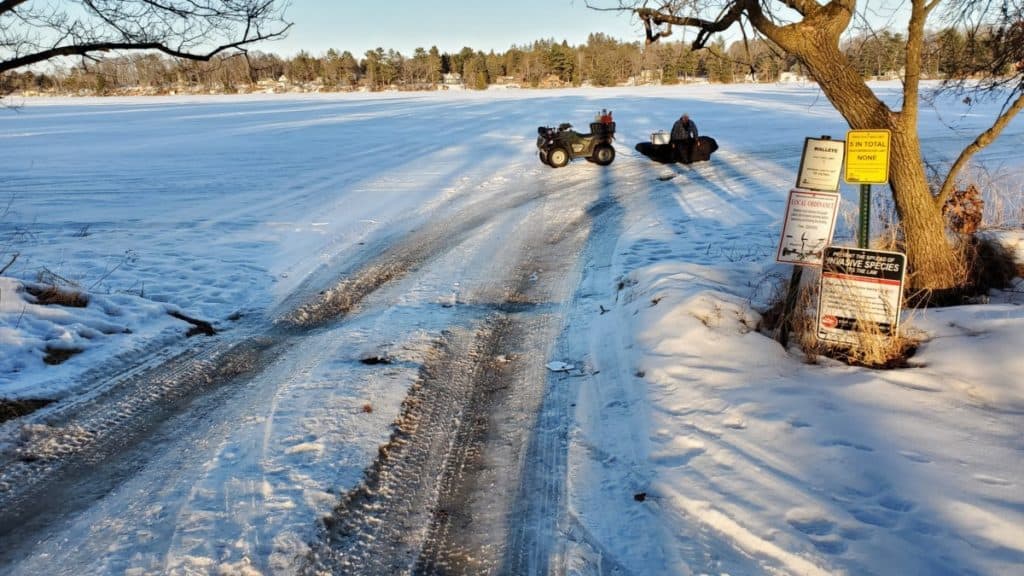 The two landings on the south end are unimproved sites. I would not recommend putting a boat in here. The photo above is the landing marked #2.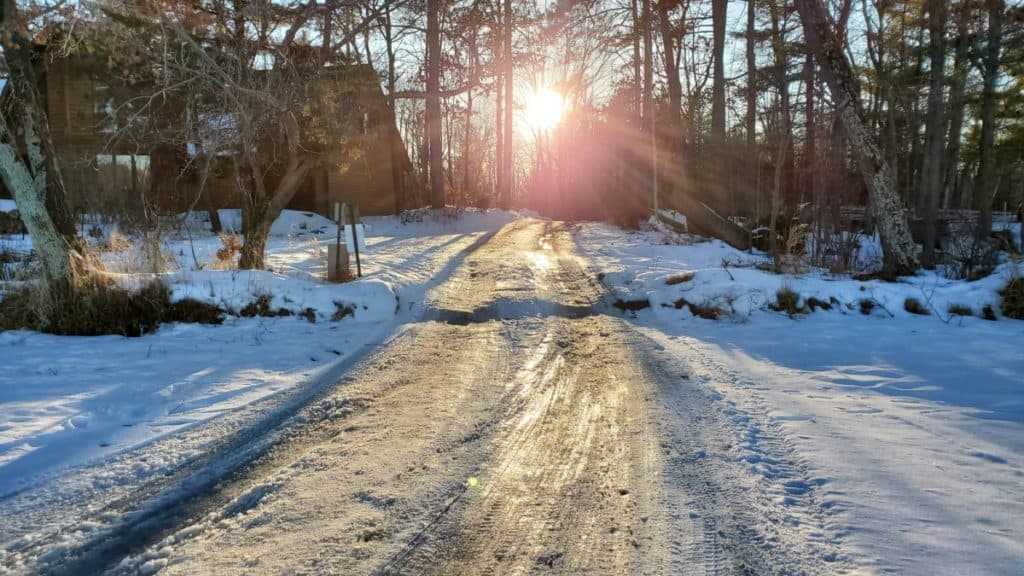 You can see here that there is no place to park your truck. It looks more like someone's driveway than a boat landing. It works good for ice fishing, but a if you need to put a boat in, use the one on the northwest end.
The landing I marked as #3 is also on the south end. I did not find this landing. The maps show it in two different locations. I would think it looks similar to this one.
Commentary on Half Moon Lake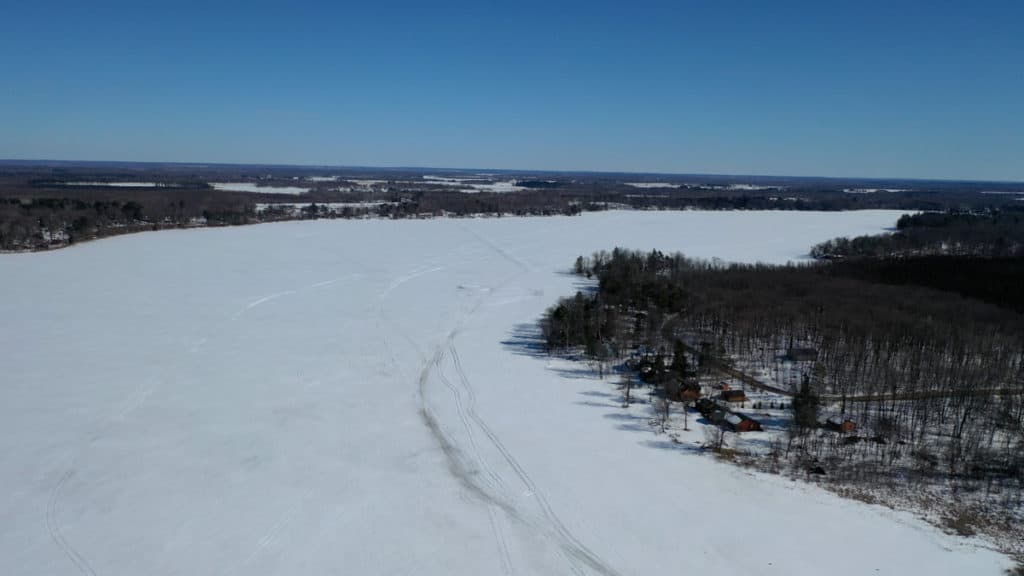 Half Moon Lake is located in Polk County, Wi. It is right in-between two more popular lakes, Balsam and Bone. At nearly 600 acres and 60 feet deep, Half Moon offers some good fishing opportunities. It also has fairly clear water which attracts the recreation users in the summertime. You would be best to fish here on weekdays, avoiding the the more popular weekends.
Since this lake is so deep, you will want to fish the edges and anyplace that is shallow enough to hold fish.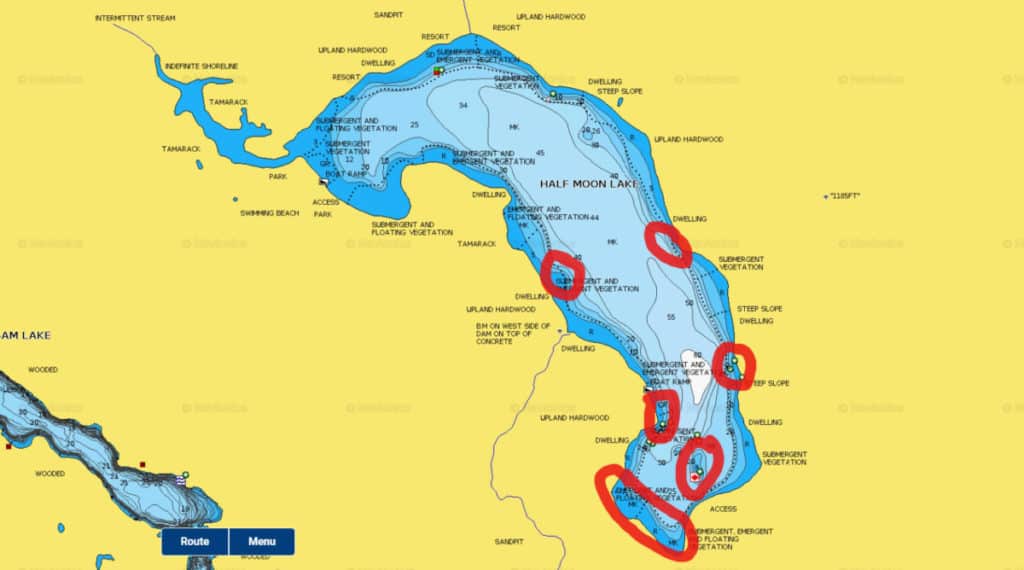 The above photo shows the fishing hotspots that you will want to try. I use the Sportsman's Connection Fishing Guide which gives me a good starting point when trying new lakes. I tried several of these spots which you can see in my YouTube Video.
I was told by a viewer that Half Moon has some decent sized Walleye if you are in the right spot. It is also suppose to have numerous largemouth bass, and the panfish are of decent size.
Fishing Experience on Half Moon Lake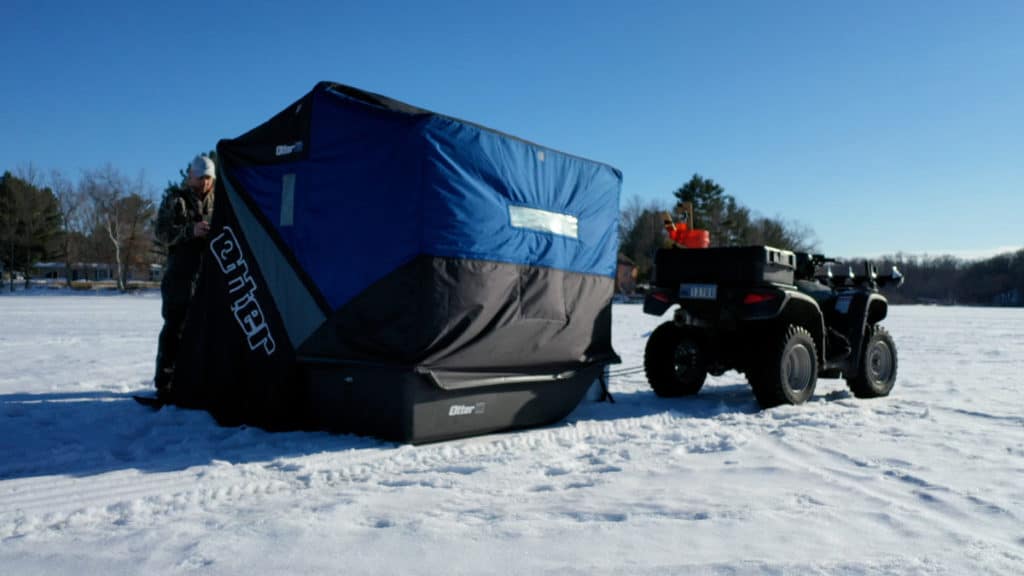 I fished Half Moon lake with Reggie at the end of the ice fishing season. This was the last lake I was on before the ice wasn't safe anymore. We got here at 1pm and stayed until it got dark.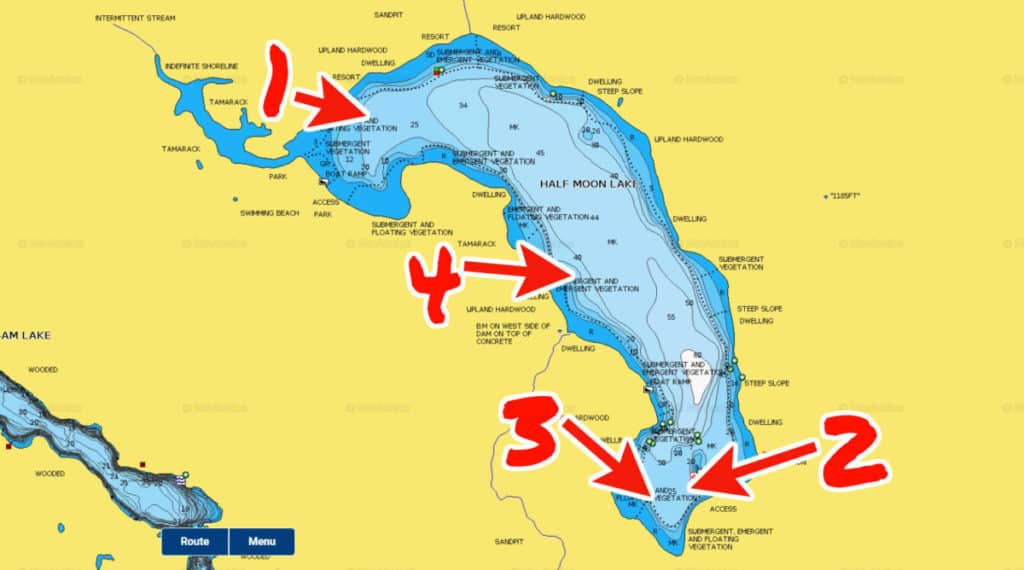 We started out at spot #1 just off the landing.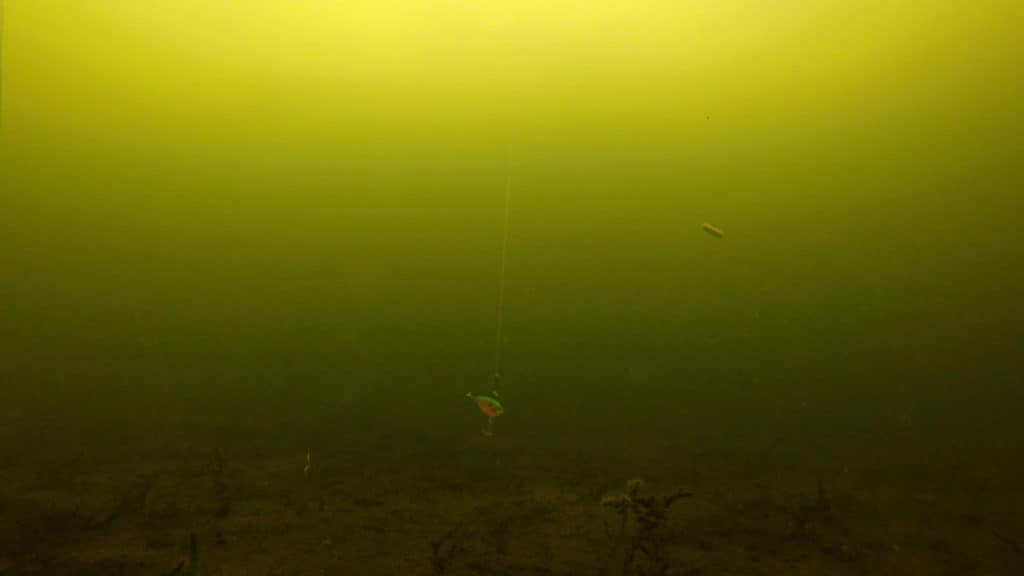 Reggie spotted a couple of perch with his underwater camera, so we set up here, just off the edge of the weedline. We didn't see anything after that, so we moved on.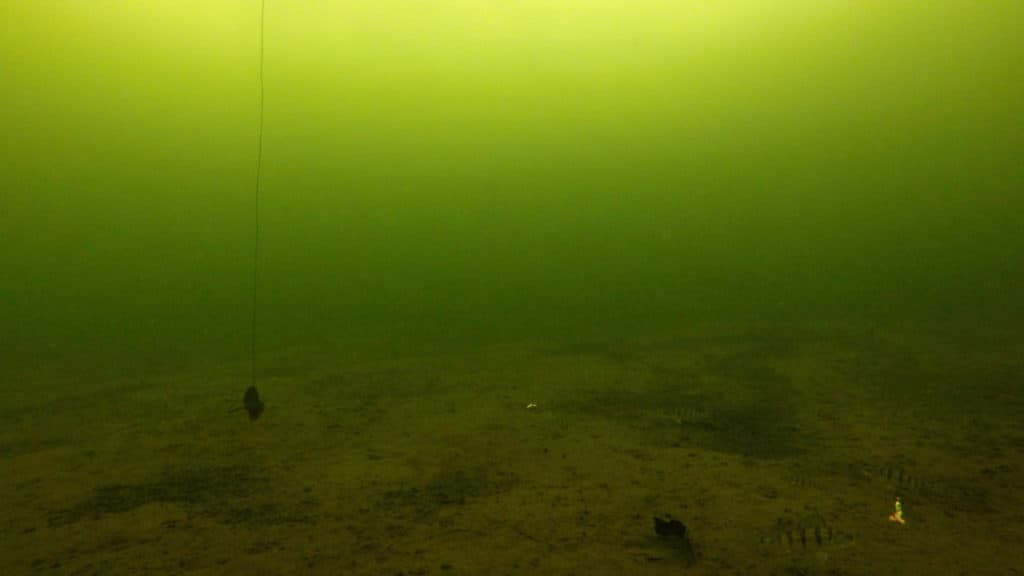 For spot # 2 we drove all the way to the far end of the lake. There is a small hump in the middle. We set up just off to the side of the hump. The ground looked pretty bare, but we did see several smaller perch hanging around. You can see them in the lower right of the picture. We didn't catch any of them.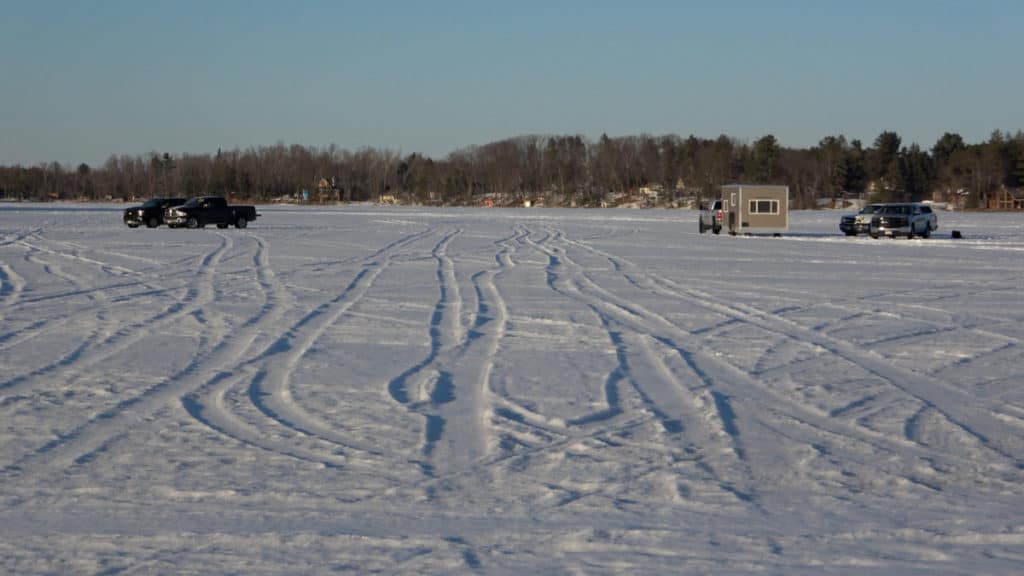 We didn't move far for spot #3. We just got closer to the shoreline and found some nice weeds. This seemed to be the popular spot. Just before dark the fishermen started piling in.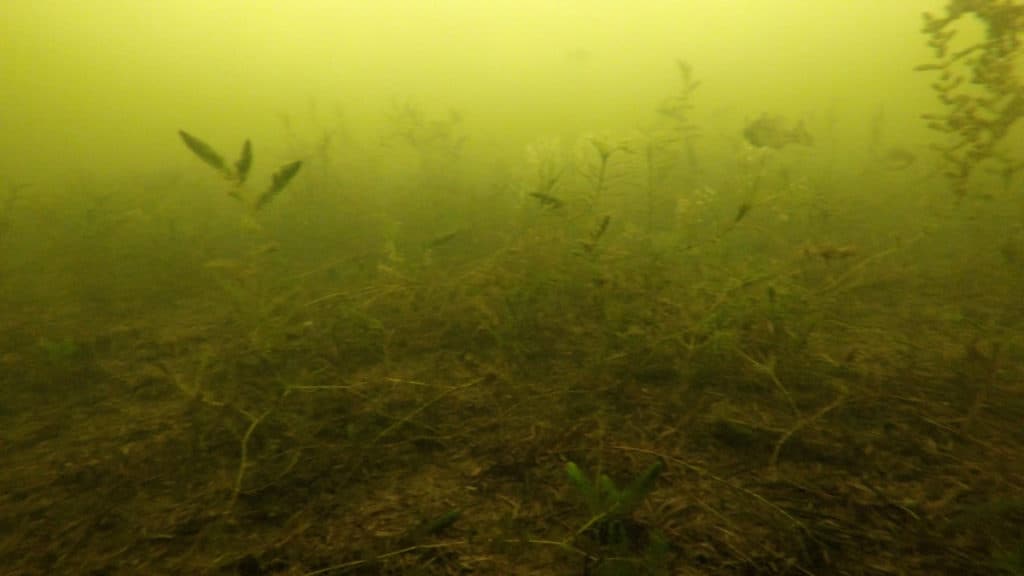 The bottom looked real nice. We spotted a couple of bass right away. You can see them in the upper right of the photo.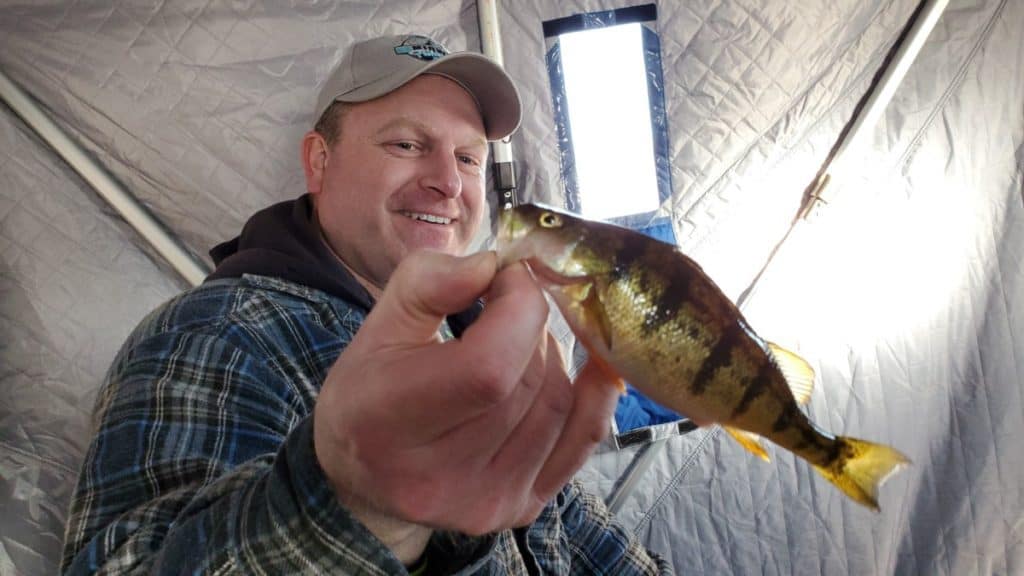 This perch came flying in out of nowhere and attacked Reggie's jig. This ended up being the only fish we caught.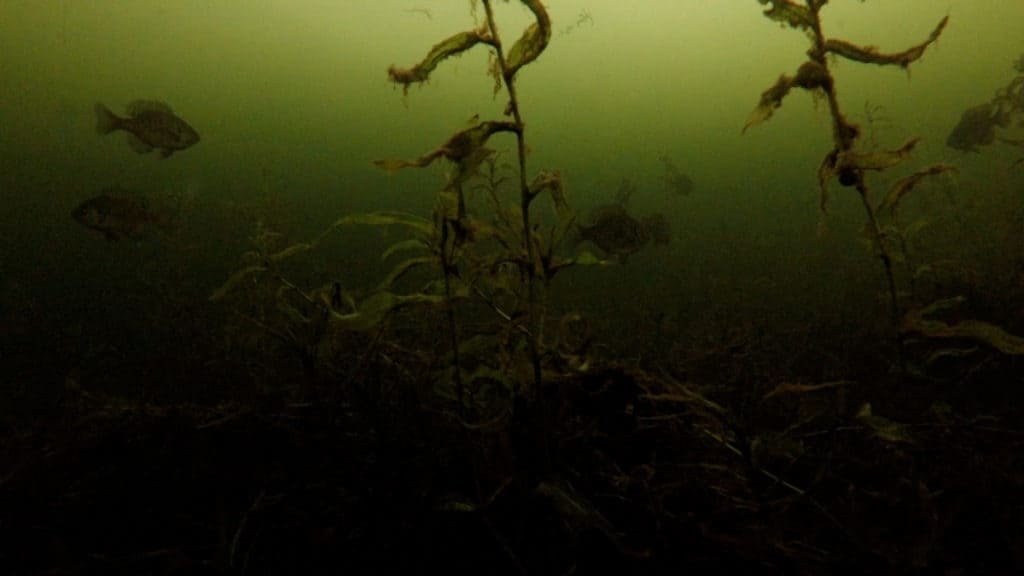 We tried one more spot before it got too dark along the western shoreline about halfway up the lake. It was a shallower spot with a nice weed bed. We saw tons of bluegills swimming around, but none of them seemed interested in out baits. A big school of baitfish came through as well.
Even though we didn't do very well the day we were here, I believe this lake is a good one to fish. I've had people tell me they catch some nice ones here, you just have to know where to go.
For ice fishing, the south end seems to be the popular spot to go. In the summer, I would think many of those same spots would be good, as long as you avoid the recreation activity.
Thanks for visiting Go Midwest Fishing Lake Reviews. While you are here, check out some other interesting article like, "Cargo Trailer to Ice Fishing House." Also, come hang out with us on my YouTube channel here.