Lake Stats
Acres: 267
Max Depth: 26 feet
Mean Depth: 12 feet
Bottom: 60% sand, 40% gravel, 0% rock, 0% muck
DNR Contour Map: Click Here
DNR Interactive Map: Click Here
Google Maps Location: Click Here
Fish Species
Panfish (Abundant)
Largemouth Bass (Abundant)
Musky (Common)
Northern Pike (Common)
Walleye (Common)
Watch our latest trip to Matthews on Sept 24th
Landings
There is one public landing directly off County Road F.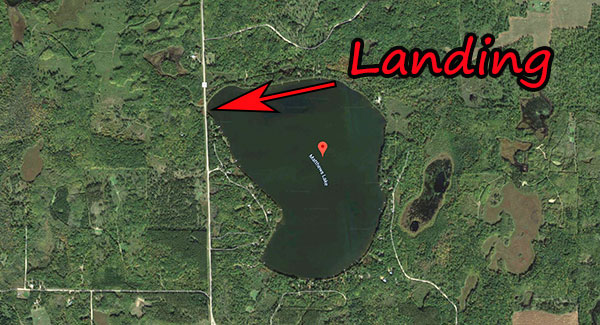 When I was fishing Matthews in September of 2019, construction crews were in the middle of repaving County Road F. The boat launch is on the shoulder of County Road F, so there was a ridge on the edge of the road to drive over to get to the parking area and boat launch area. I'm sure they filled in that gap with gravel after we left.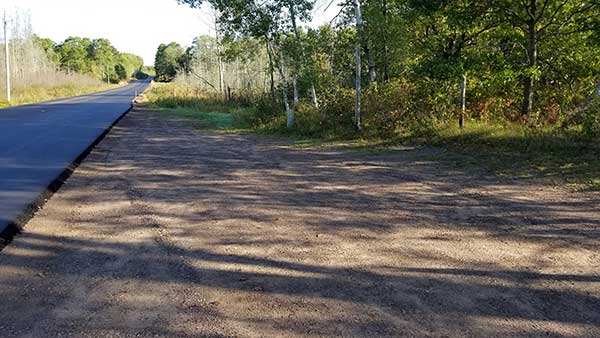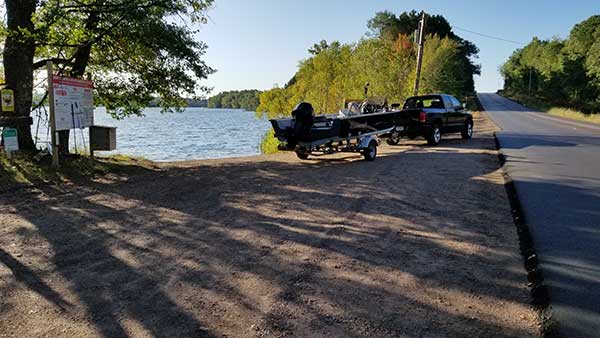 This is a primitive landing made of gravel. The landing itself is nice, the real issue here is that the only way to get the boat lined up to put in the water is to drive into the middle of the road and block traffic. Luckily, this is not a very busy road. There is a hill to the south, so you can't always see approaching traffic.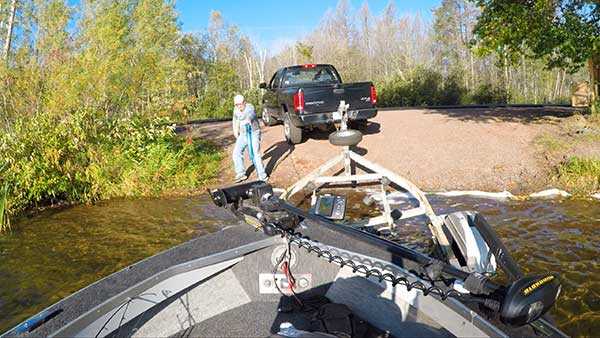 As to be expected, there is no dock here. The water is deep enough that you won't have to back in too far. I did have to get in the water when taking the boat out of the water.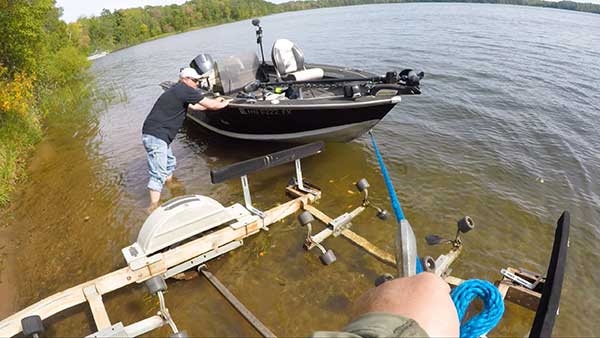 You generally won't see many boats here, but if there are more than two other trucks parked here, you may have to find parking alongside County Road F.
Commentary
Matthews is located near Minong, in Wisconsin's northwoods. You won't see many homes up here, but you will see a few cabins. My parents own a cabin nearby, so I have been to this lake many times. One of the best parts of going to the cabin, is that you can really get away from it all. It feels very secluded. If you need supplies, its only a 10 minute drive into the town of Minong. It is a small town, but has everything you might need.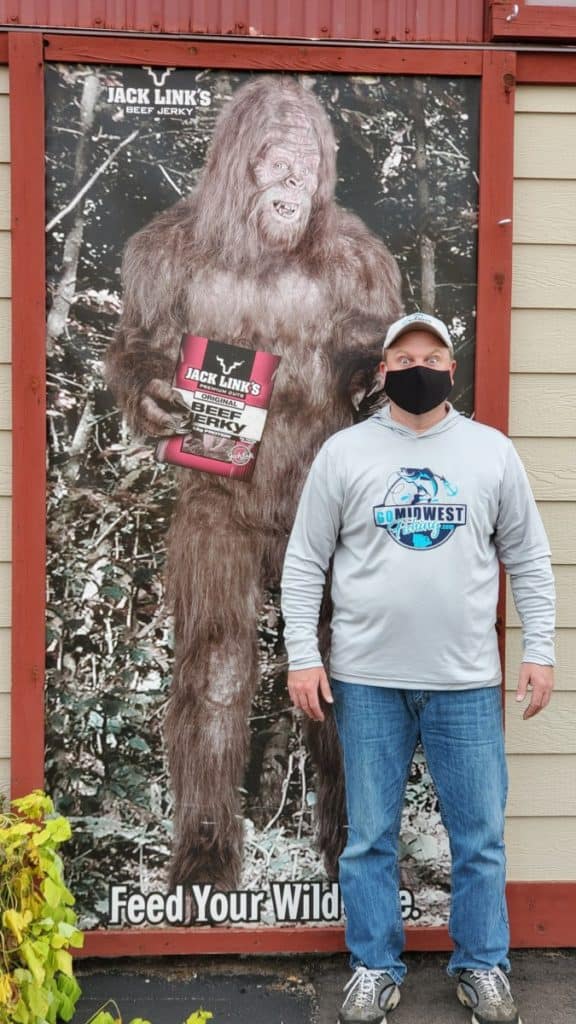 Have you heard of Jack Links beef jerky? Well, Minong is where it all started. You will see their headquarters here, and just about every building seems to bear their name.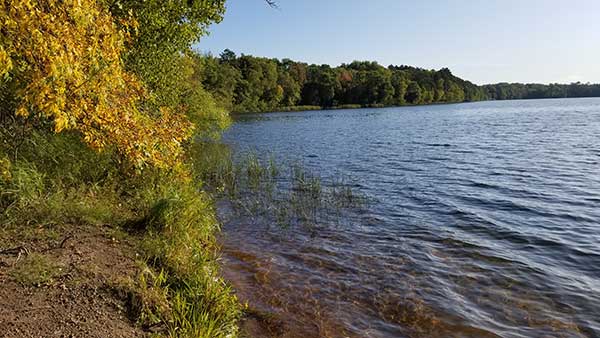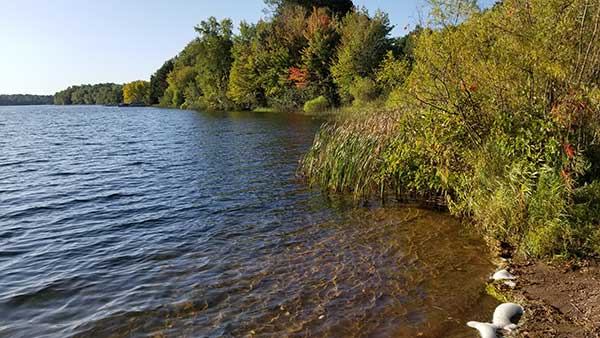 Matthews is a small lake, so it's easy to fish. It also has nice bottom structure with shallow weedy plateaus, and a short distance away you can find a deep hole. There are two humps out in the middle that are always worth trying a few casts.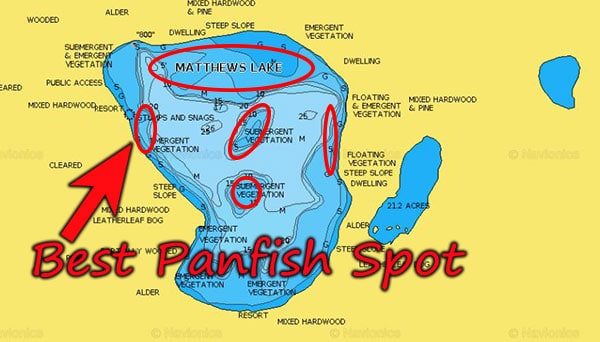 This lake is known for it's plentiful panfish. The best spot to catch them is not far from the landing. Look for a dock with a covered boat canopy. Fish straight out from that in about 8 feet of water.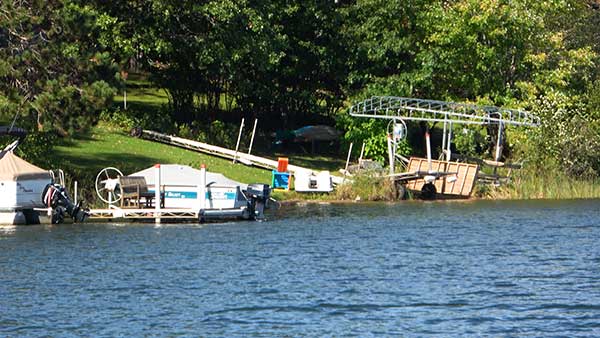 The northern pike are very small. If you want some action, you can always catch one, but you will be lucky if it's over 18 inches. The bass are not real big either, but are worth trying for if you like bass fishing.
The stats say there are walleye in here. I have yet to catch one, but I haven't tried to either. They might be hiding out in the deeper sections of the lake.
If you want to catch the big one, then tie on a musky lure and see if you have any luck. The shallow shelf up at the north end is a good place to try. It is only 3-5 feet deep with several weed patches. Troll around this area until you find a nice patch of weeds and toss in a shallow running bait.
Fishing experience
I've fished Matthews several times since it is so close to my parents cabin. It's kind of our "go to lake" when we want to have a fish fry. My Dad fishes this lake almost weekly and usually catches his limit of bluegills and crappies.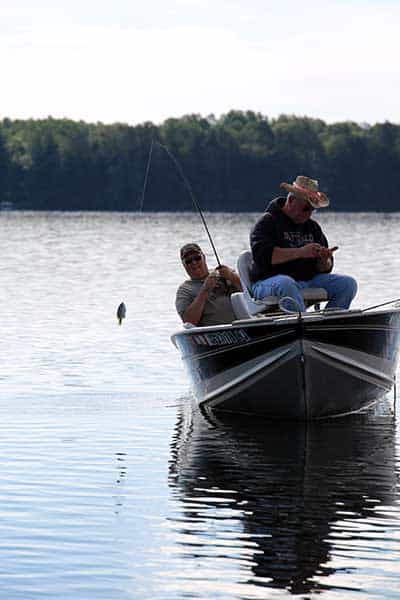 I like to fish for bigger fish. I spend most of my time on the northern edge casting for northern, muskie and bass.
On one of my first trips to Matthews, I hooked into a nice bass. It got tangled in the weeds and was thrashing around. Then I realized I had a huge northern on, but when I pulled in the fish, I saw that it was a bass. I was confused at first because I know I saw a huge pike on my line. Then I saw the teeth marks on the side of the bass. A muskie had grabbed my bass as I reeled it in , then let go right at the boat.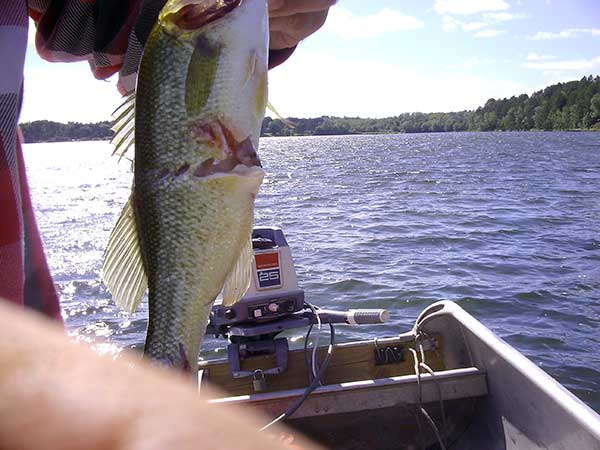 I didn't realize it at the time, but Matthews has muskies! It wasn't a large pike that I had on, it was a muskie. That was the one and only time that I saw a muskie in this lake. I've spent some time trying for them, but have come up empty.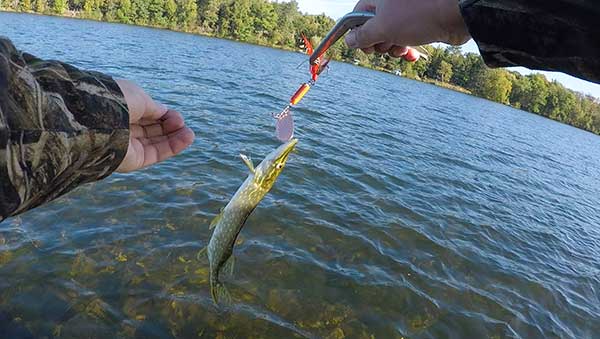 I've caught many of northern pike out of this lake, and they all seem to be the same size. The one pictured above is probably what you are going to catch.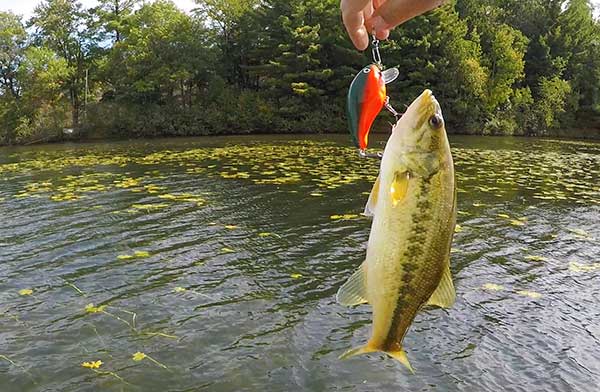 Here is an average bass coming out of this lake. They come in all sizes. You might catch a few that are smaller than your bait, but you will have a few decent ones mixed in too.
Thanks for visiting Go Midwest Fishing Lake Reviews. Check out our other interesting articles, like "Steel head Fishing On The Brule River." For a more interactive experience, visit us on YouTube.