Lake Stats
Acres: 143
Max Depth: 30 feet
Mean Depth: 11 feet
Bottom: 92% sand, 3% gravel, 5% rock, 0% muck
DNR Contour Map: Click Here
DNR Interactive Map: Click Here
Google Maps Location: Click Here
Fish Species
Panfish (Abundant)
Largemouth Bass (Common)
Northern Pike (Common)
Walleye (Present)
Landings
There is one public boat landing you can easily access off of Hwy 77. The landing use to be directly off the Hwy, but a few years ago they rerouted the Hwy which moved it about a hundred yards away from the lake. I only know this because my parents own the property that they had to cut through to move the road.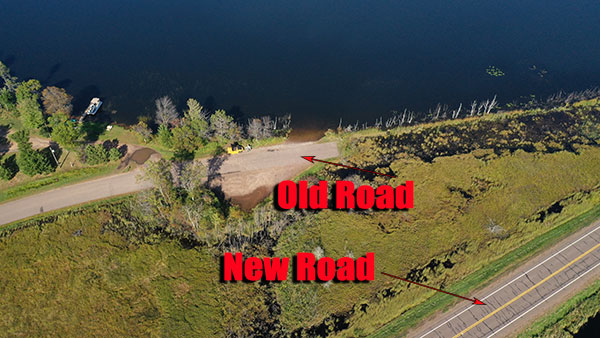 This resulted in the landing being on a dead end road. It is very swampy on the south end of the lake where the landing is, so when the water is high, the parking/turn around area can get flooded.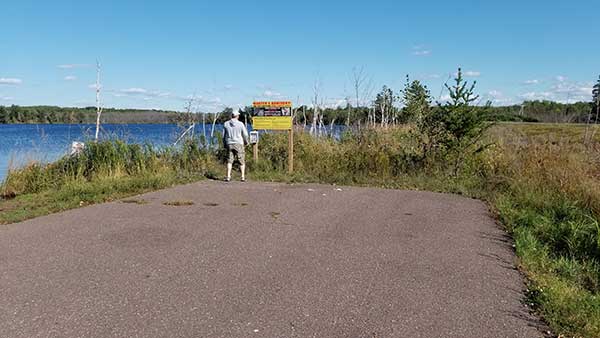 You normally won't find many trucks with trailers parked here, but what you might see is a car full of kids swimming at the landing. We often take our own kids here swimming.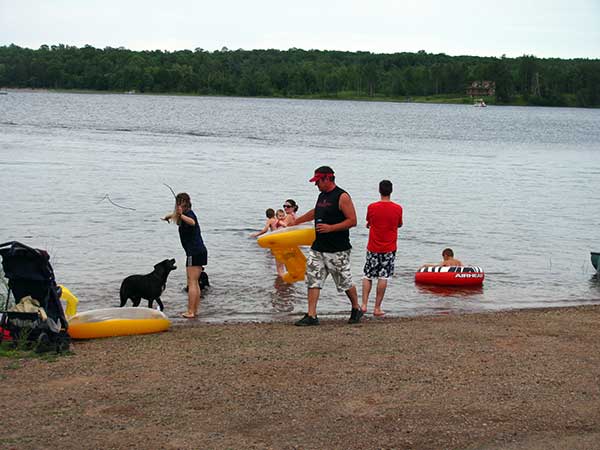 People swim here because of the nice, shallow, sandy bottom. This also makes it difficult to launch a boat. There is no dock here, and you will have to back in to the point your truck is in the water, in order to get the boat launched. I usually wear flip flops so I can easily pull them off and walk in the water.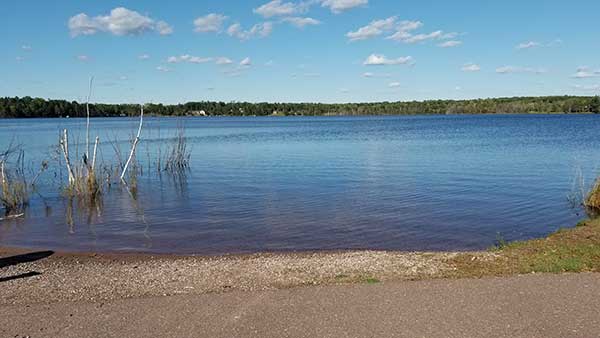 Some years, when the water is low, it is very difficult to get your boat into the water. I have an 18 foot Alumacraft Competitor, and wasn't able to launch at times. I've used my Dad's smaller and lighter 16 foot boat at these times, and still had trouble, but it was doable.
Commentary
My parents have owned the land on the south end of this lake for the last 20 plus years. I've been on this lake many times myself. It doesn't get a whole lot of traffic on it, but the locals do love to hang out here, mostly on shore. The water is fairly clear with a dark stain to it.
It is an easy lake to fish being only 143 acres. From the landing, up the west shoreline is all good. It's a good place to pull out a few northern pike and bass.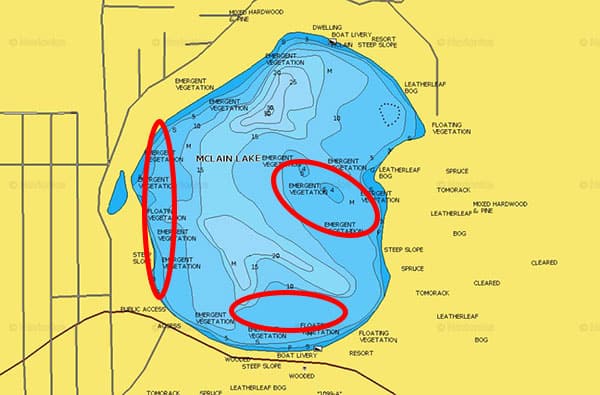 On the very back end, you might hit a hole full of 12-18 inch northerns. If fishing is slow, it might be worth it, but otherwise it is not really worth spending a whole lot of time back there. My favorite spot is in the center on the east side. There is a ridge line that comes out from the shore, all the way to the middle of the lake. You will be able to spots it by the reeds sticking out of the water. I will work my boat all the way around this area, and even cut through the middle of it.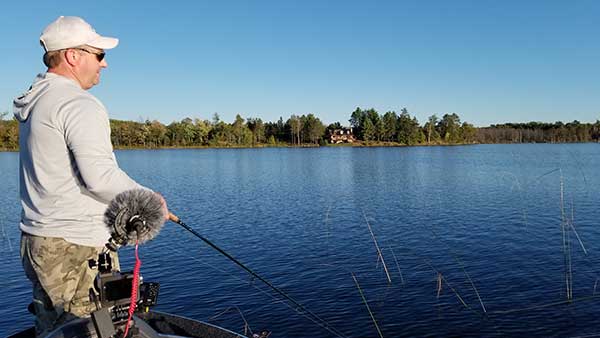 If you are looking for panfish, the southern edge along the road is good. You can catch some nice crappies and bluegills there. I like to troll slowly through this area and look for fish spotting at the surface. If you just want to have some fun with little kids, you can always fish from the landing too. It is full of tiny bluegills eager to bite. I found it to be a good place to teach my 4 year old son and 6 year old niece how to cast a fishing pole. They had plenty of room at the landing to swing their pole around, and it didn't seem to matter where the bait ended up because the fish were everywhere.
Fishing Experience
I normally get out on this lake at least once a year. It's rare that I get skunked on this lake. It seems like there is always an eager little northern pike ready to make my day. With that said, most of the northern in this lake are little. If you hit the right spot, you could pull in a big one, but it is rare. I've had some pretty big ones on myself, and they always seem to be out in the deeper water, around 15 feet.
My favorite bait, the single blade green spinner bait, does really well here. I've also done well trolling with a small Rapala. Mepps spinners are also worth a try, especially on the edge of the weed lines.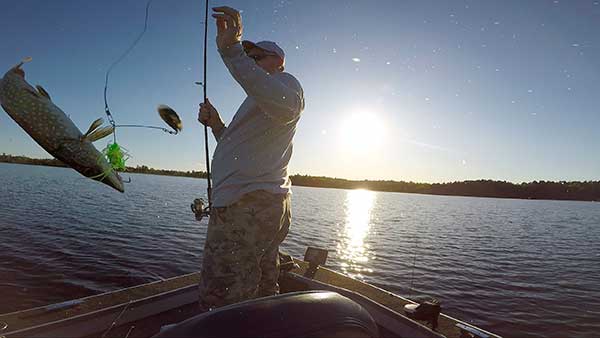 If you're into bass, you won't be disappointed here. Anywhere you can catch a northern, you also have the chance of catching a bass. Most of the bass in here seem to be around the 12-14 inch range.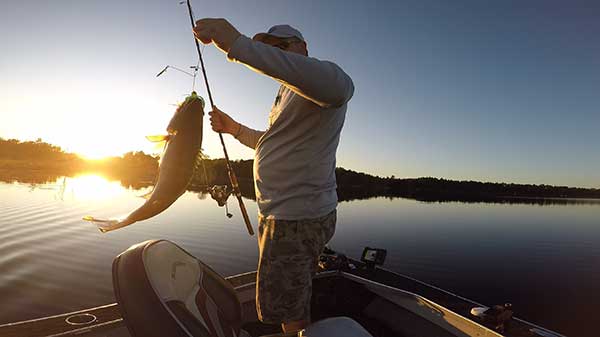 I usually don't target panfish here, unless they are really biting on the south end of the lake. There are so many lakes nearby, if I want to catch my limit of panfish, I would probably go to a lake like Mathews, only a few miles away.
Watch our fishing trip to McLain in late Sept below
Thanks for visiting Go Midwest Fishing. Check out our other interesting articles, like "Should I Buy A New Or Used Boat?"