Middle Eau Claire Lake Stats
Acres: 880
Max Depth: 66 feet
Mean Depth: 17 feet
Bottom: 80% sand, 5% gravel, 0% rock, 15% muck
Water Clarity: 22 feet
Water Color: clear
Middle Eau Claire Fish Species
Musky (Present)
Northern Pike (Common)
Walleye (Common)
Largemouth Bass (Common)
Smallmouth Bass (Present)
Panfish (Common)
Watch us ice fish Middle Eau Claire in January
Boat Landings at Middle Eau Claire Lake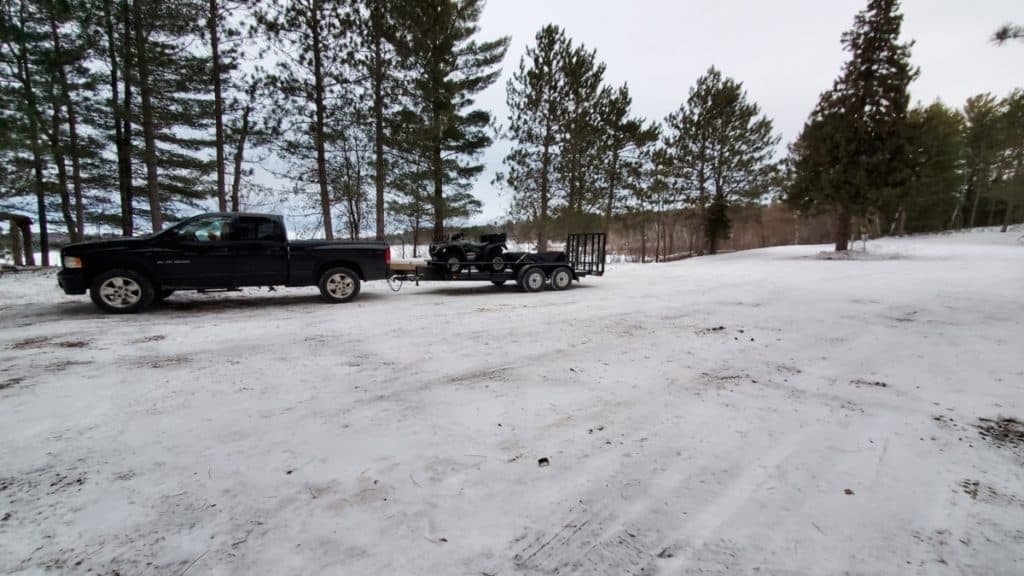 Middle Eau Claire has a nice boat landing with a large parking area. It is located on the south end of the lake.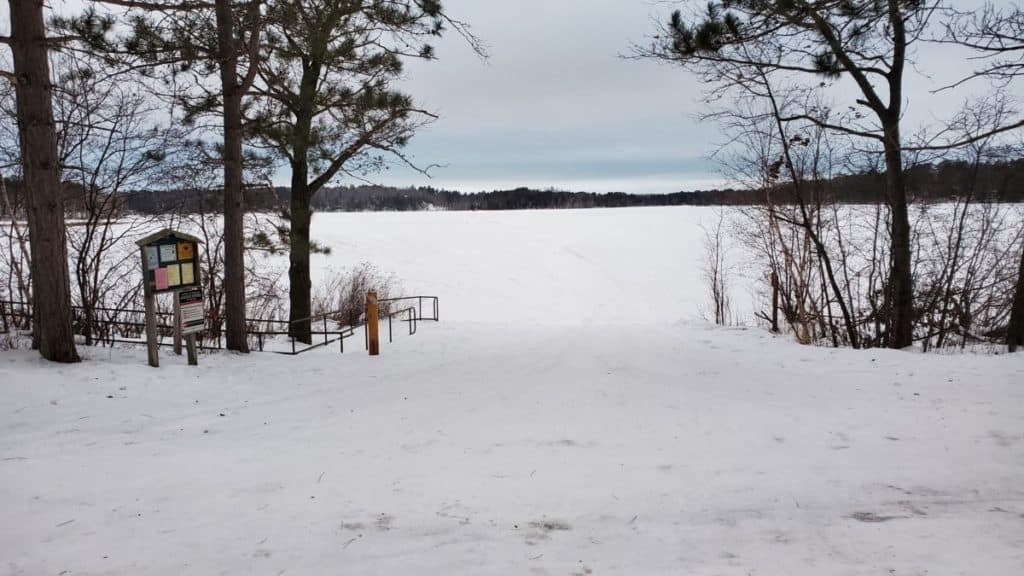 You can't tell by this picture, but the WI DNR website says it is a concrete boat launch and does have a dock in the summer months.
Commentary on Middle Eau Claire Lake
Middle Eau Claire is part of a chains of lakes that encompasses 11 total lakes. The three biggest being, Upper, Middle and Lower Eau Claire. Like the rest of these lakes, Middle Eau Claire has very clear, deep water.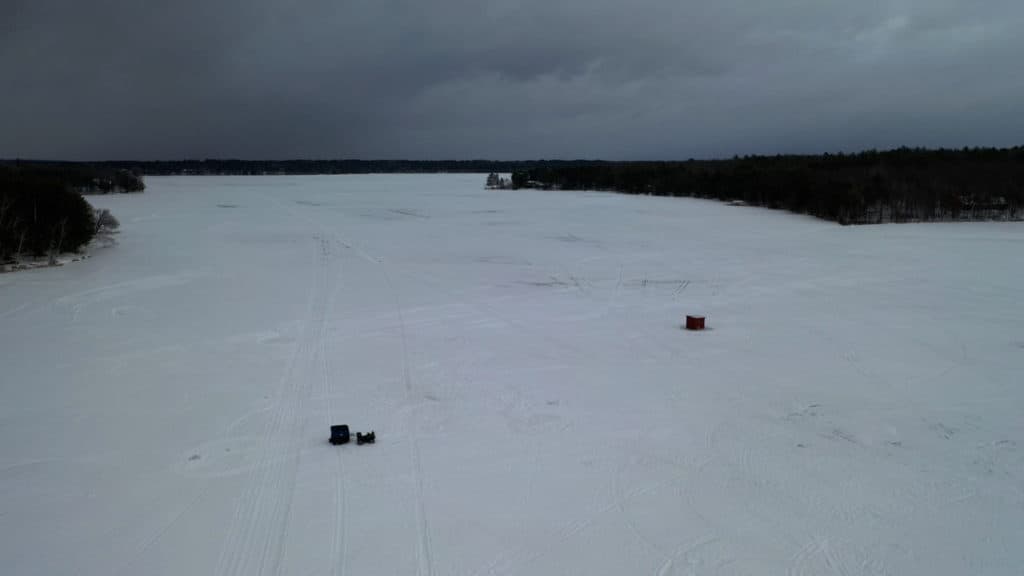 Middle Eau Claire is located in northern Wisconsin. Despite the name "Eau Claire," it is not near the city of Eau Claire, WI. Its nearest town is Barnes, WI, which is about a 25 minute drive north of Hayward, WI.
I love this part of the state because it feels like you are in the middle of nowhere, surrounded by trees and wildlife. It's one of those lakes where you won't be bothered by hundreds of other fishermen.
As far as the fishing goes, it can be tough. It is known for its muskies and occasional large walleyes. Apparently in the 1950's, a 70 pound musky was caught here (unofficially). That was a long time ago, but from what I keep hearing, there are still some giants in here if you are willing to put in the time.
The above map shows a few of the best spots to fish on this lake.
Fishing Experience on Middle Eau Claire Lake
I spent two days fishing the Eau Claire chain of lakes in late January. I fished Middle Eau Claire on the morning of day two.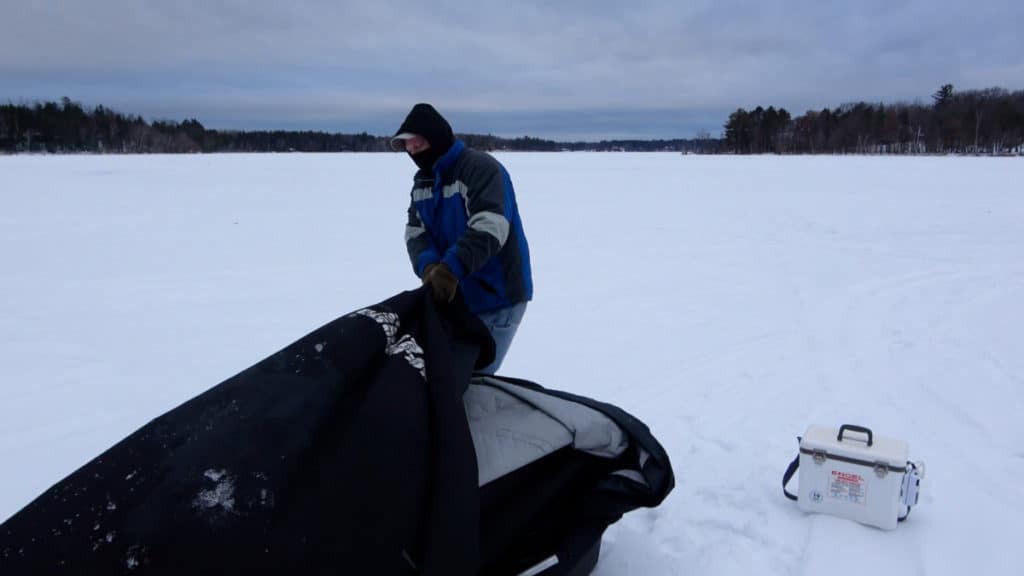 After fishing the entire first day on Upper Eau Claire lake without even seeing a fish, I didn't have my hopes set too high. It was a very windy day, which made it difficult to fish in my portable Otter Ice Shack. Having a travel cover for my ice shack made a huge difference when pulling it across the lake.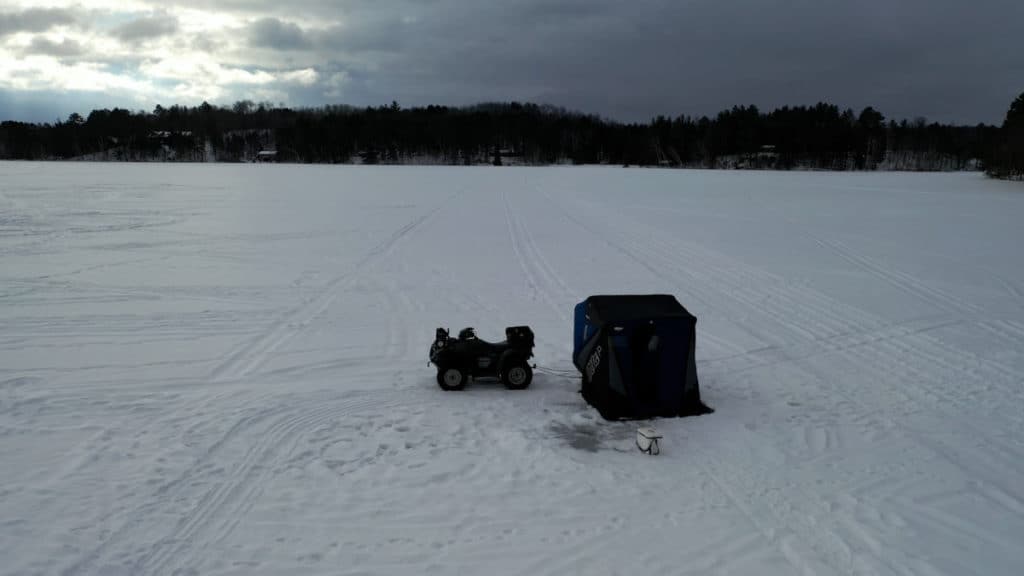 Our first spot was a bust. We saw a few people show up and set up camp on the western edge on the south end of the lake, so we headed over there. We were just happy to see other people. It gave us hope that there were fish in here.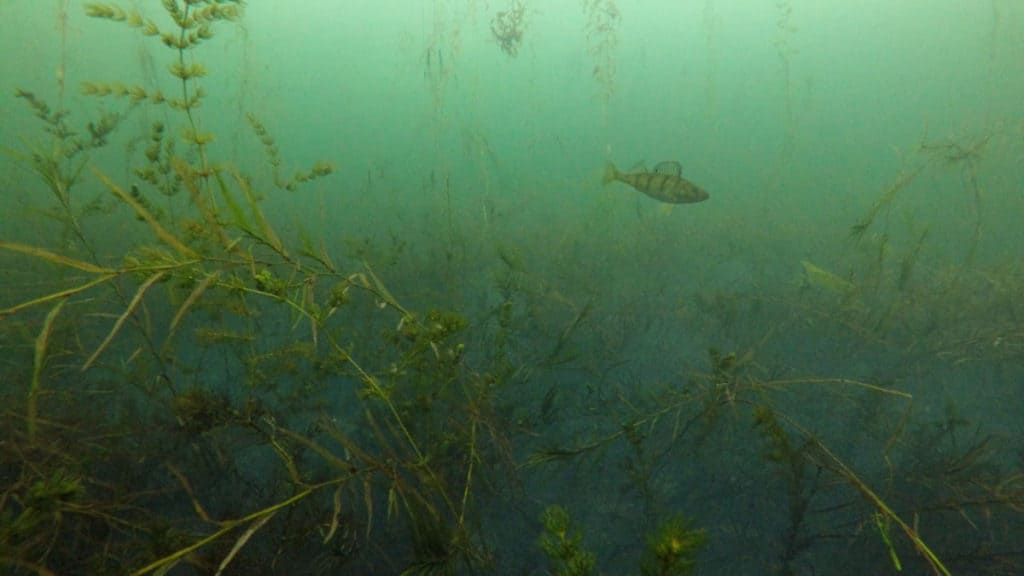 We did see one perch in this spot. It came over, looked at out bait, then sped off. That was the last of any fish we saw on this lake.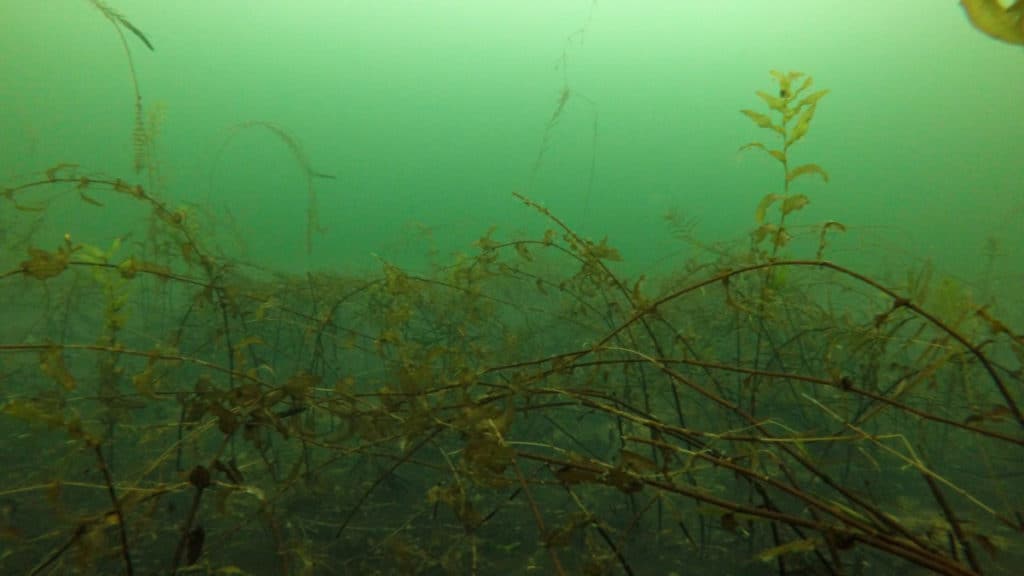 For our final spot, we moved further north. It looked good with a nice weed bed below us, but we didn't see any fish here.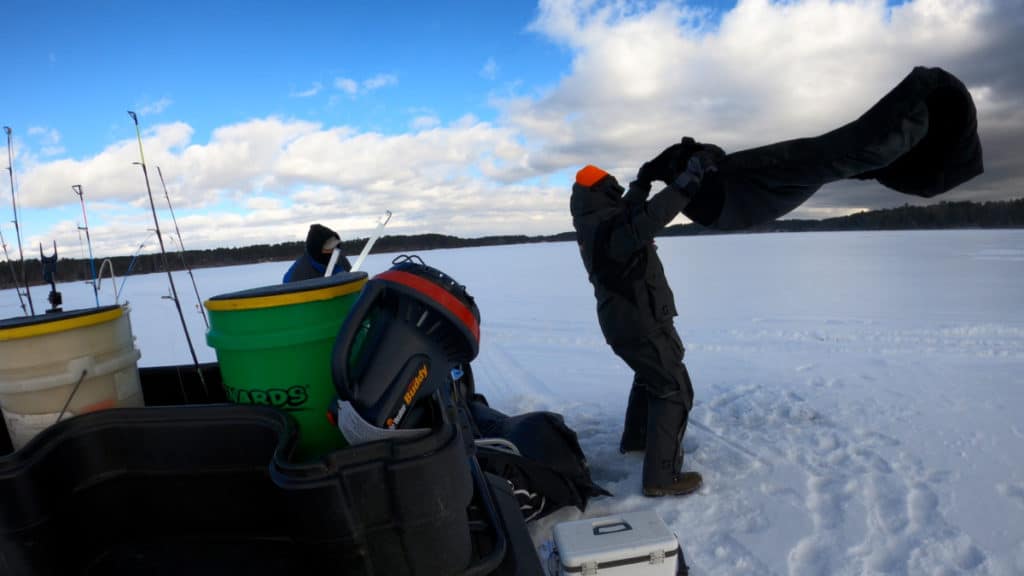 The wind got so bad, one of had to stay seated on the shack to keep it from blowing away! We fished here from about 8am until noon. We saw about three other fishermen, and caught nothing.
I have not been here in the summer yet, but as far as ice fishing goes, I would say, "Don't bother." There is probably a reason we saw so few people while here… because there are no fish!
I will say, it is a beautiful lake. I love the clear waters and surrounding scenery. If you are hunting for a trophy, you might find one here. If you are an average fisherman just looking for some good action, then I would say look somewhere else.
Thanks for visiting Go Midwest Fishing Lake Reviews. While you are here, check out some other interesting article like, "Cargo Trailer to Ice Fishing House." Also, come hang out with us on my YouTube channel here.