Middle McKenzie Lake Stats
Acres: 527
Max Depth: 45 feet
Mean Depth: 20 feet
Bottom: 60% sand, 30% gravel, 10% rock, 0% muck
DNR Contour Map: Click Here
Google Maps Location: Click Here
Middle McKenzie Fish Species
Musky (Common)
Northern Pike (Common)
Walleye (Common)
Largemouth Bass (Common)
Panfish (Common)
Boat Landings On Middle McKenzie
Middle Mckenzie has one public boat landing on the west side of the lake. You will come in on Racine Dr. It will make a 90 degree turn to the left, but if you keep going straight, you will drive right to the landing.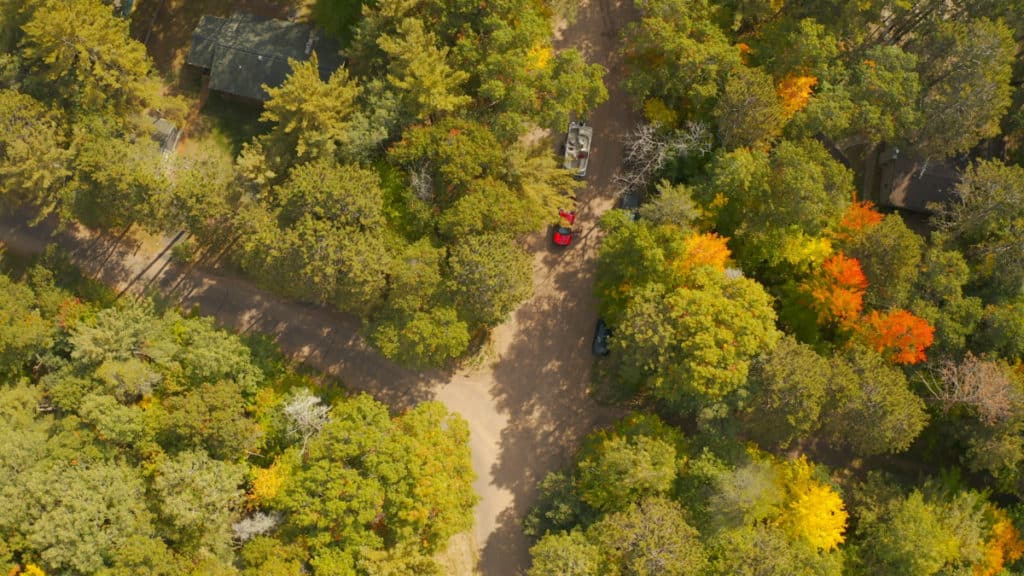 It is just a short, dead end gravel road. Parking is along the side.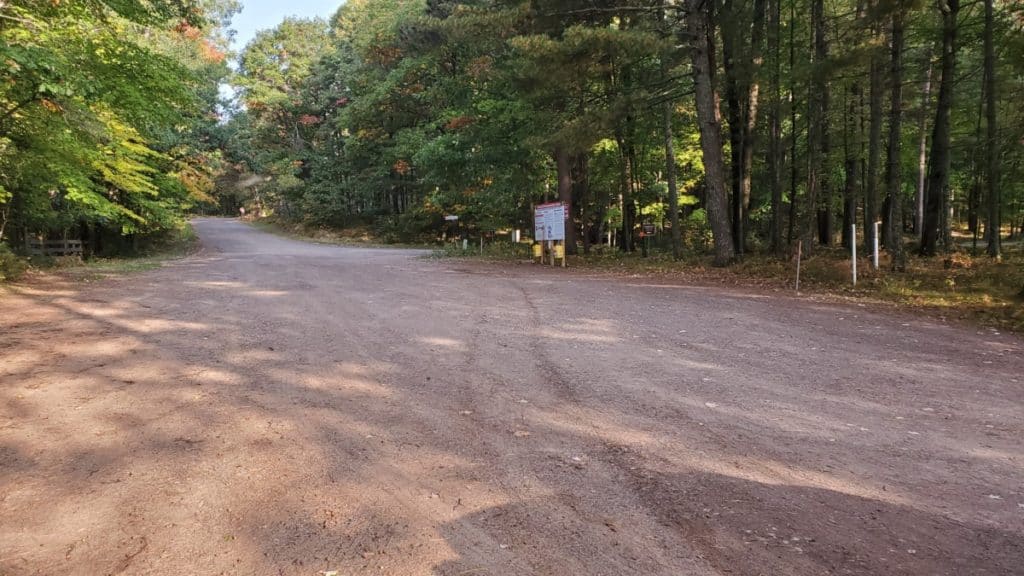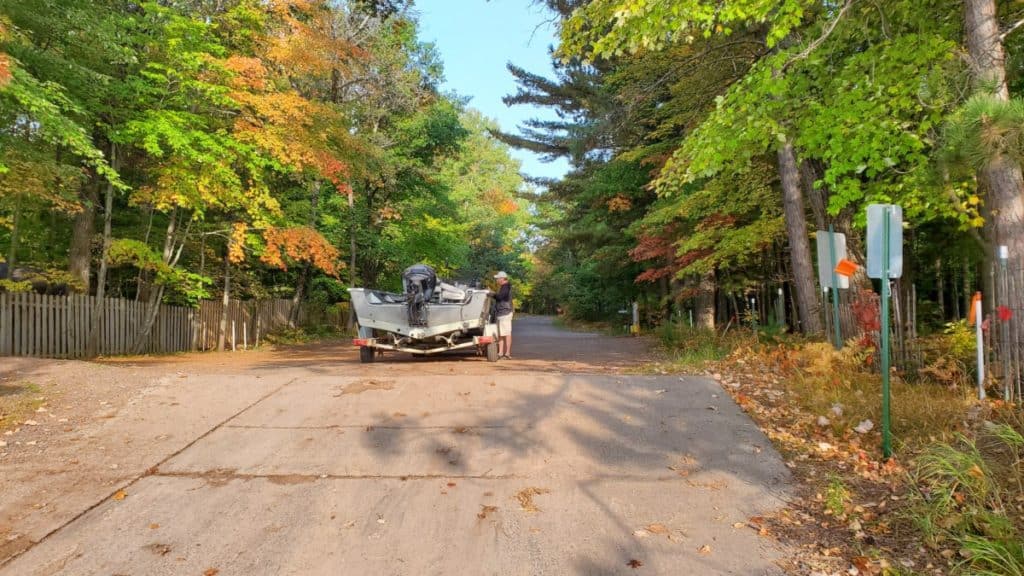 There is a concrete launch pad, but it turns into soft sand as soon as it hits the water.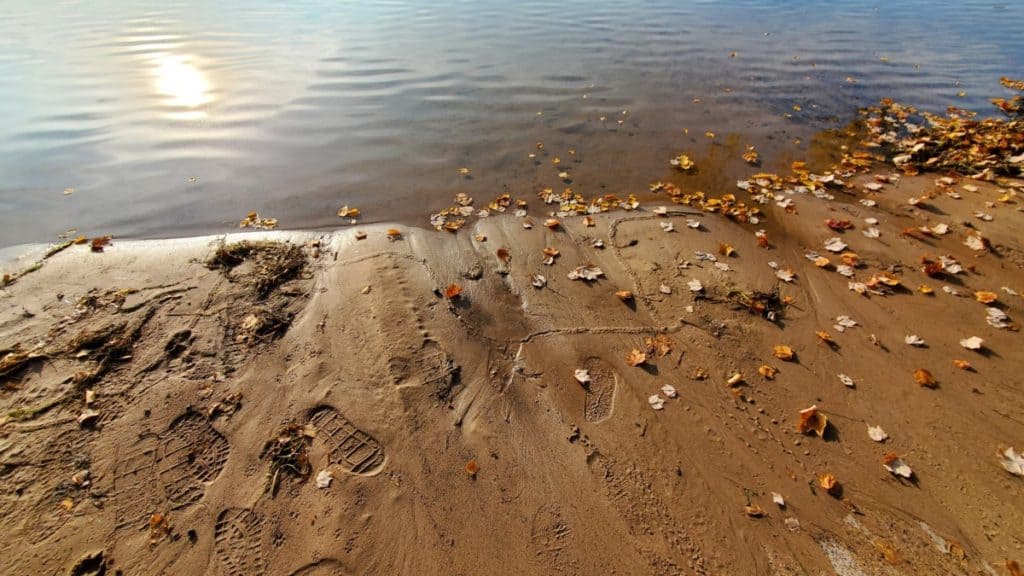 There is no dock here and it is fairly shallow. We had to take out shoes off and walk out in the water to get in the boat.
Commentary On Middle McKenzie lake
Middle Mckenzie is one of three McKenzie lakes in the Minong, WI area. As it's name suggests, it is the middle sized one. Big Mckenzie is about twice its size, and is where most people seem to fish, so Middle Mckenzie gets less fishing pressure, but is still a great lake to fish.
This is a beautiful lake surrounded by trees and very few homes. It is especially pretty in the fall.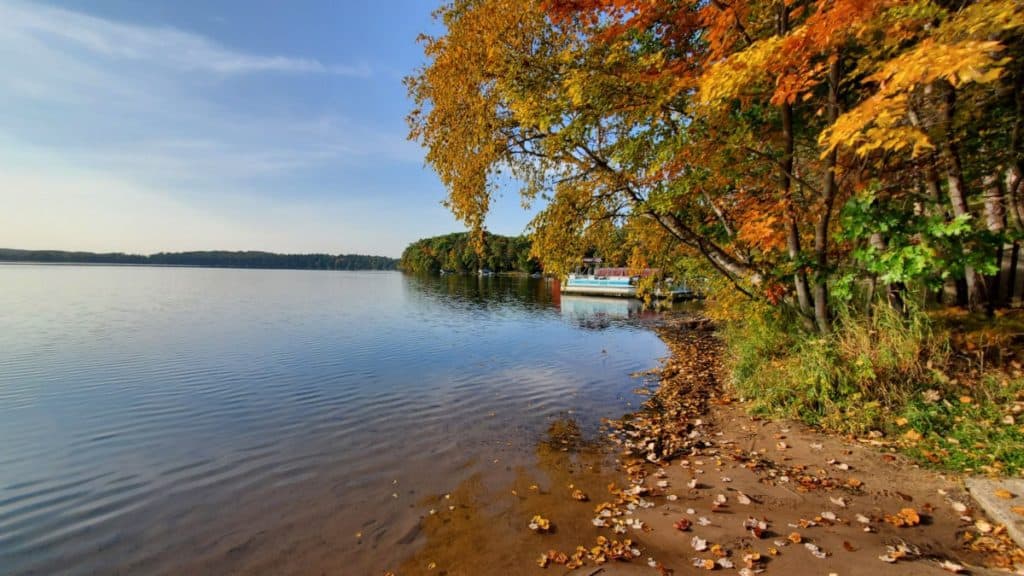 As far as bottom structure goes, this is a very interesting lake. It can go from deep to shallow in very short distances. There are several shallow rock bars that are surrounded by a ring of weeds, and then it drops off into the deep just beyond the weed ring.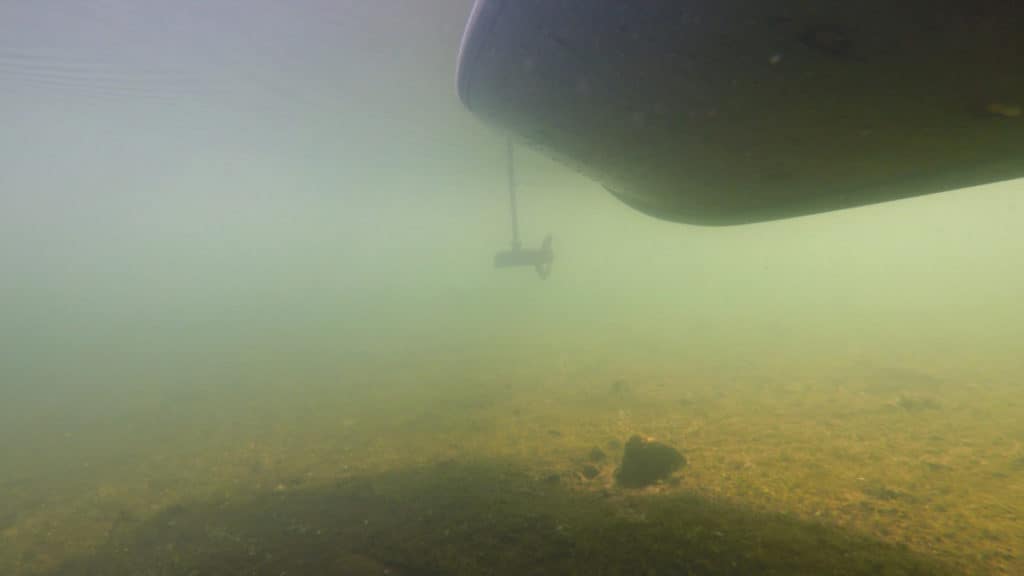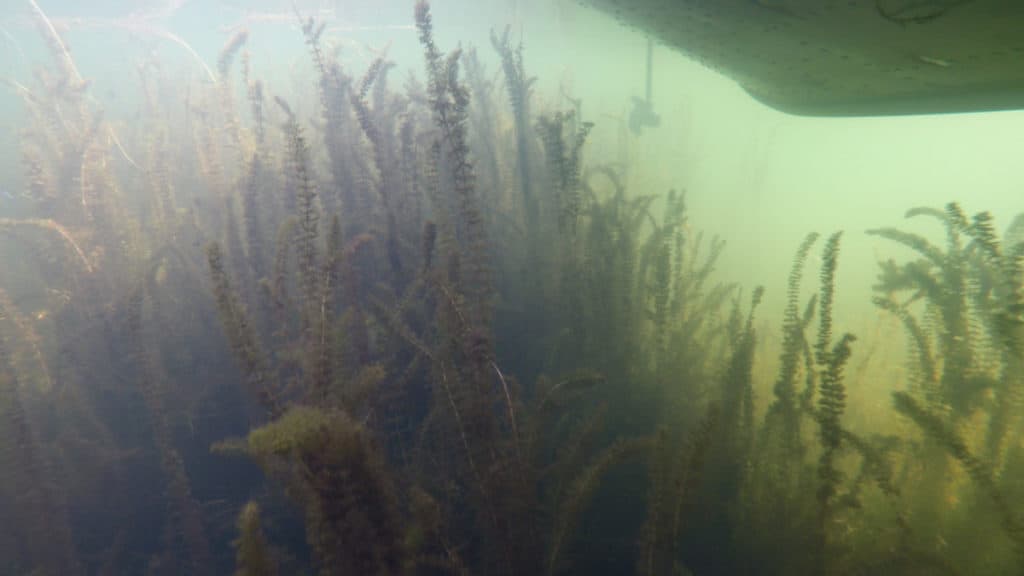 We did our best fishing on the edge of these weedlines. We were throwing our usual spinnerbaits and crankbaits for northern pike and bass.
When I checked the books to see what species are in here, it didn't say anything about musky, so I didn't think there were any in here. After further reading, this lake does have muskies, and apparently some are trophy sized.
It is also known for its walleye. We did not catch any, so I can't speak much about that, but it looks like it has plenty of places for walleye to hang out.
We caught most of our fish on the south end. Here is a map of the spots we caught fish.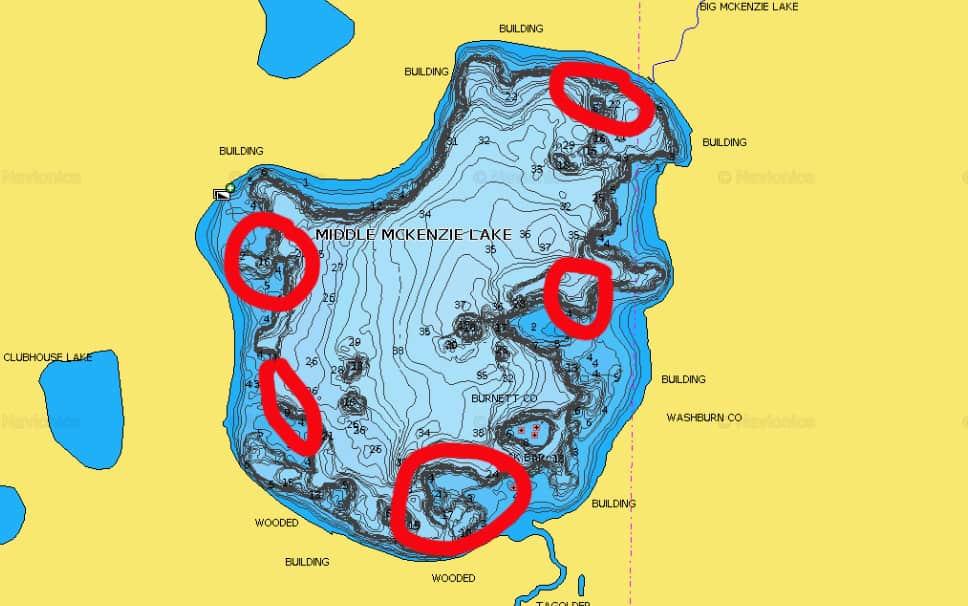 We did catch a fair amount of bass, northern pike, and bluegills. I was pleasantly surprised by the size of the northern. Most of these lakes around here are full of pike 20 inches and less. Although we caught a few of those too, we did catch a couple in the 24-26 inch range.
Middle Mckenzie gets very little fishing pressure in the summer, but gets more heavily fished in the winter, where a small community of fish houses form
Fishing Experience On Middle McKenzie
Reggie and I spent four days camping in Minong, WI with the goal of fishing as many lakes as possible. After fishing big McKenzie and Lower Mckenzie, we couldn't go home without fishing Middle Mckenzie, so that's what we did.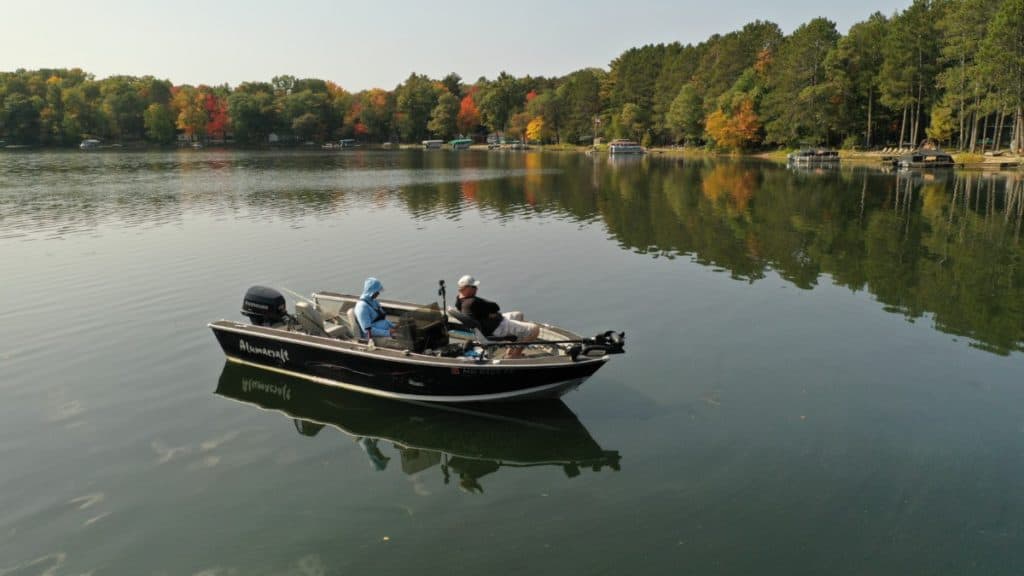 We didn't have to go far from the landing before we already had a bass on. That was followed by a northern and some bluegills.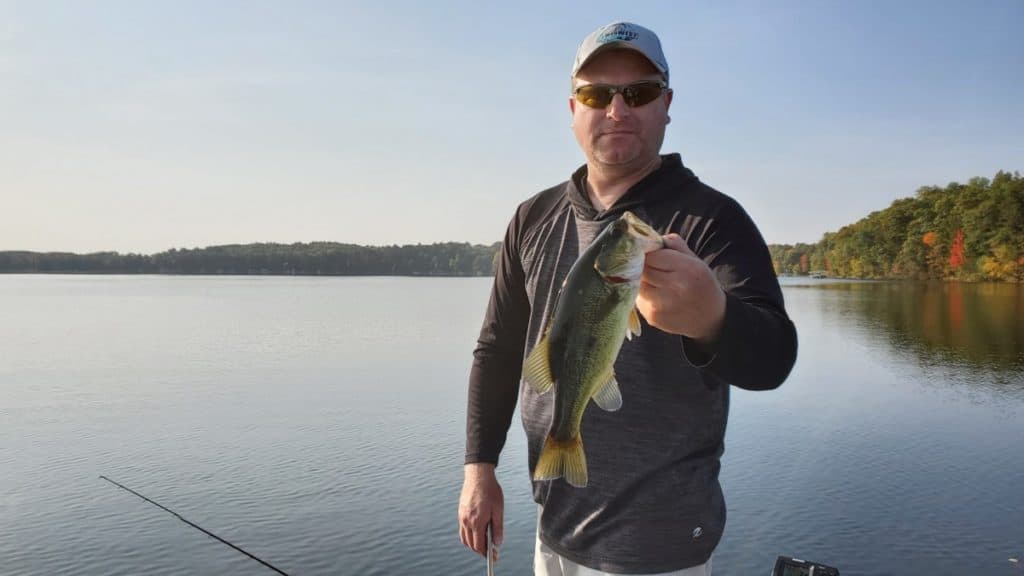 We spent most of our time on the south end by the river outlet. This is where Reggie caught his biggest fish of the day, a 26 inch pike.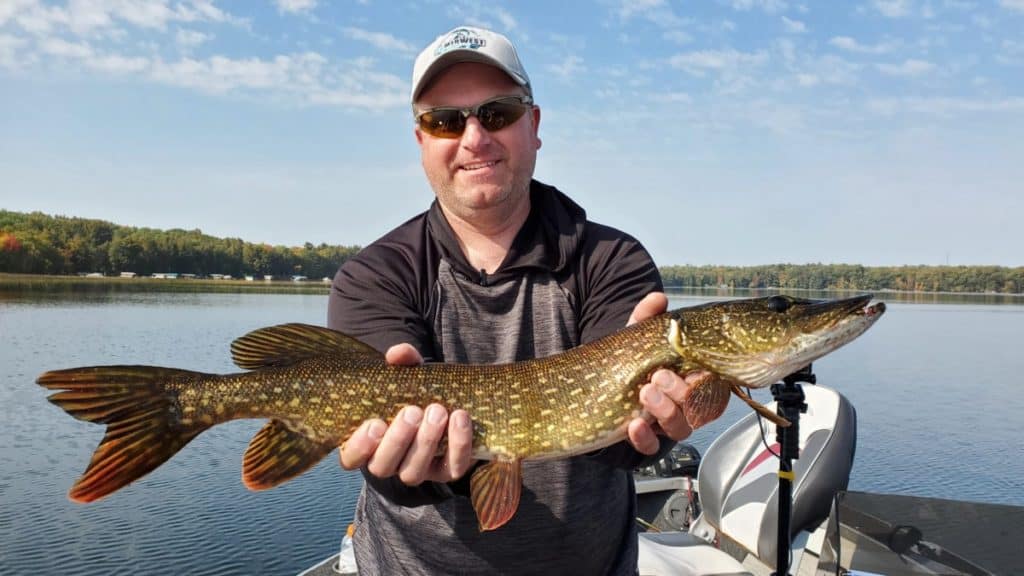 The bluegills we caught were not huge, but still decent sized for eating.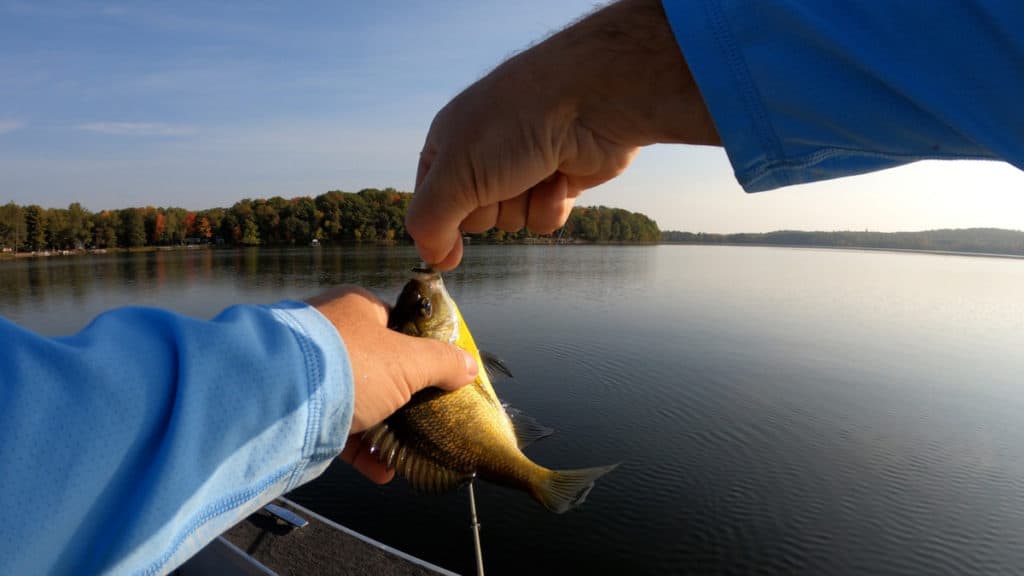 I had an underwater camera following my lure (which had a clump of weeds on it) and went through a bunch of bluegills suspended in about 10 feet of water.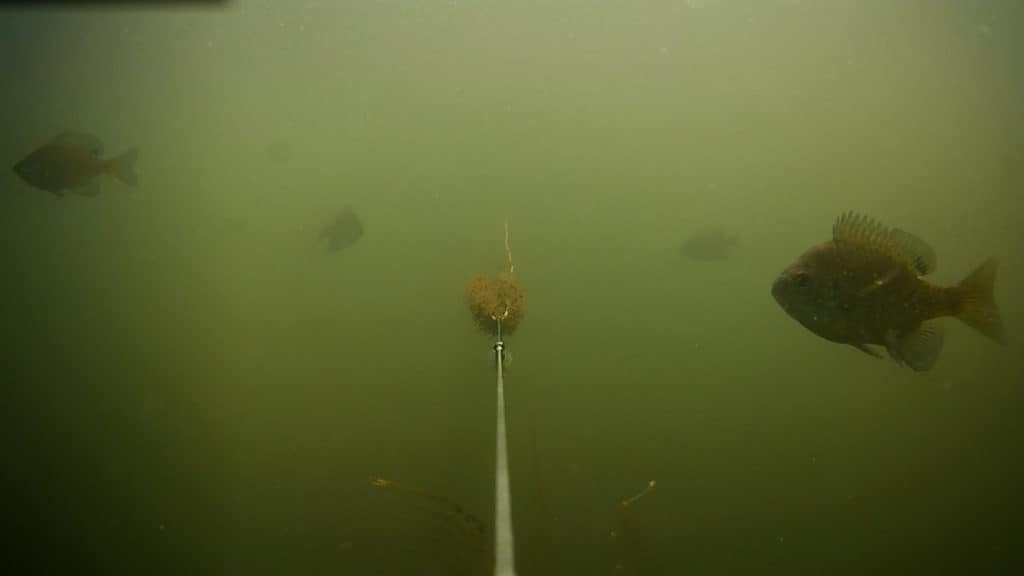 We got on the lake about 9am and fished until noon. I was very happy with this lake. In fact, I was impressed with all three Mckenzie's. Each lake has its own unique personality. It's hard to say which one was my favorite. I would highly recommend you check out this lake if you are in the area.
Thanks for visiting Go Midwest Fishing Lake reviews. Check my other great articles like, "Is it legal to fish with an RC boat." You can also come hang out with us on my YouTube channel here.