Lake Stats
Acres: 270
Max Depth: 12 feet
Drains into 13-acre Little Moose Lake
Undeveloped Lake
Owned by WI DNR
Designated a State Natural Area in 1992.
Bottom: 50% muck, 45% gravel, 4% rubble, 1% boulder
Water Clarity: Brown stain with low transparency
Google Maps Location: Click Here
Fish Species
Muskie (common)
Northern Pike (common)
Largemouth Bass (common)
Panfish (present)
Watch our crazy adventure to Moose lake below. June 20th
Landings
Turn off hwy 51 and go west on Moose Lake Rd. This is more of a logging trail than a road. It winds for miles through a dense forest. I would suggest having a GPS to guide you to the landing, as the road Y's off several times, leaving you guessing which road was the right one.
I would also suggest a four wheel drive truck with plenty of ground clearance, especially at the landing site where there are potholes and boulders to drive over.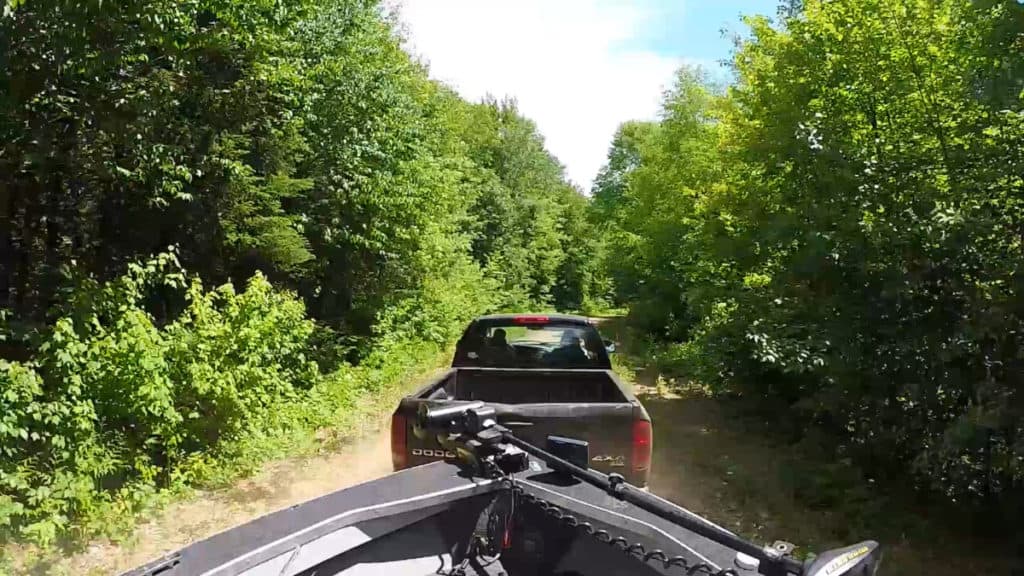 When you get to the end of the road, there is a circle turn around area and a small area to park two vehicles.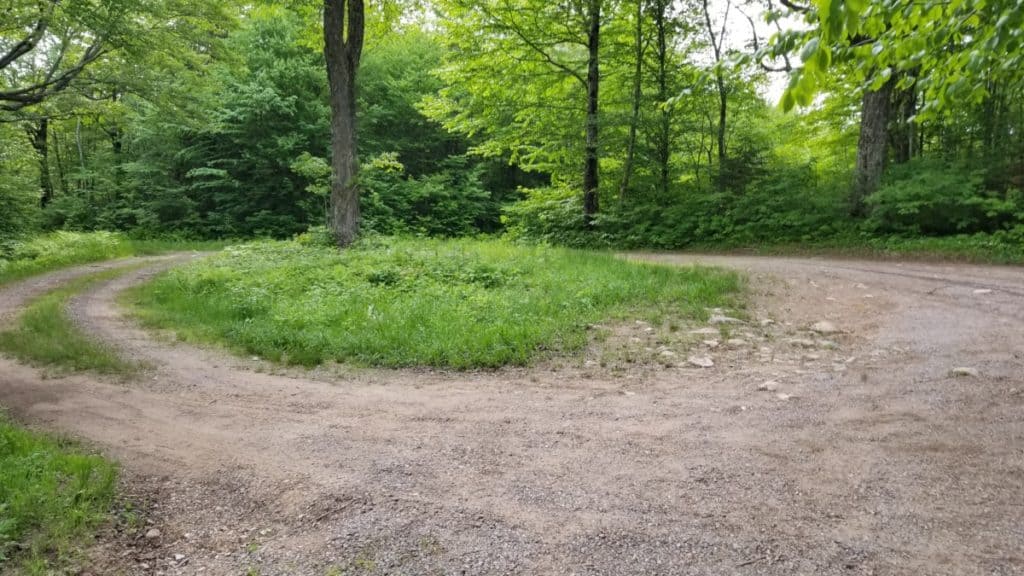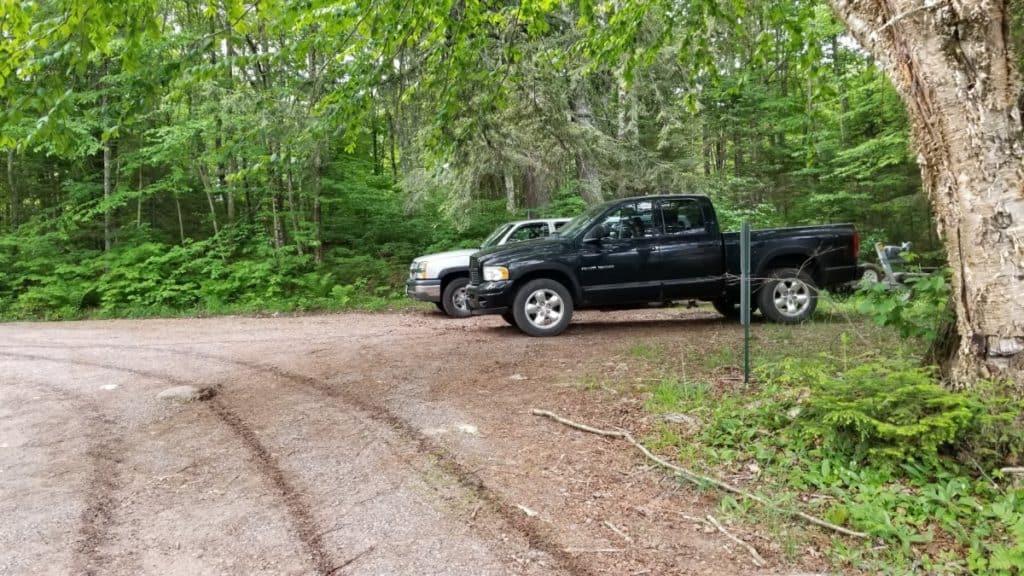 To my surprise, the launch area actually had a concrete slab. You put the boat in the channel that connects Moose Lake to Little Moose Lake.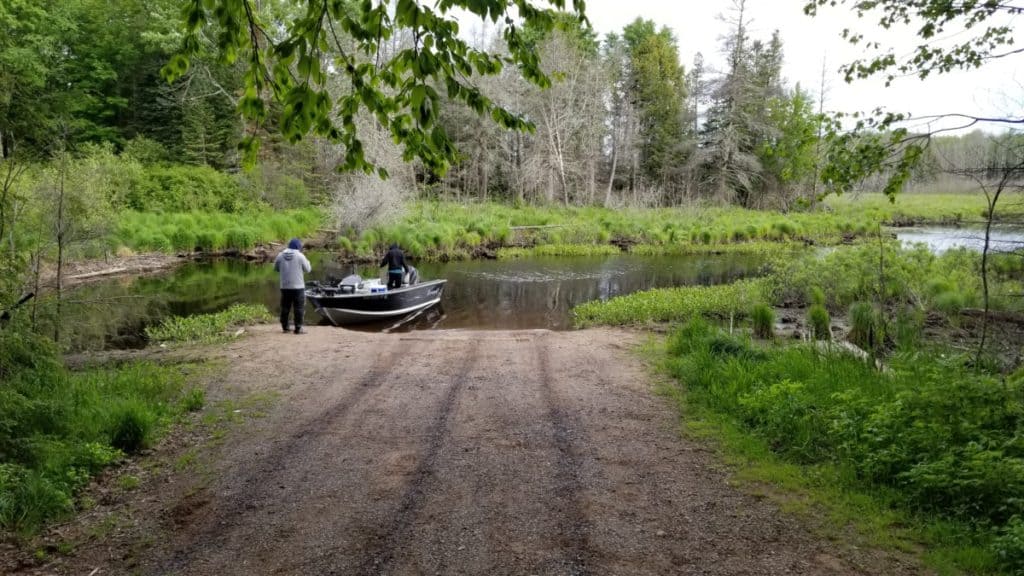 Getting to the actual lake is challenging. The channel you have to navigate through is shallow, mucky, and full of obstacles, like sticks and floating bogs. I highly suggest you use an electric trolling motor and save your big motor from getting damaged. Oh… and I should warn you about the mosquitoes. You will have approximately 5 minute to launch your boat before getting eaten alive.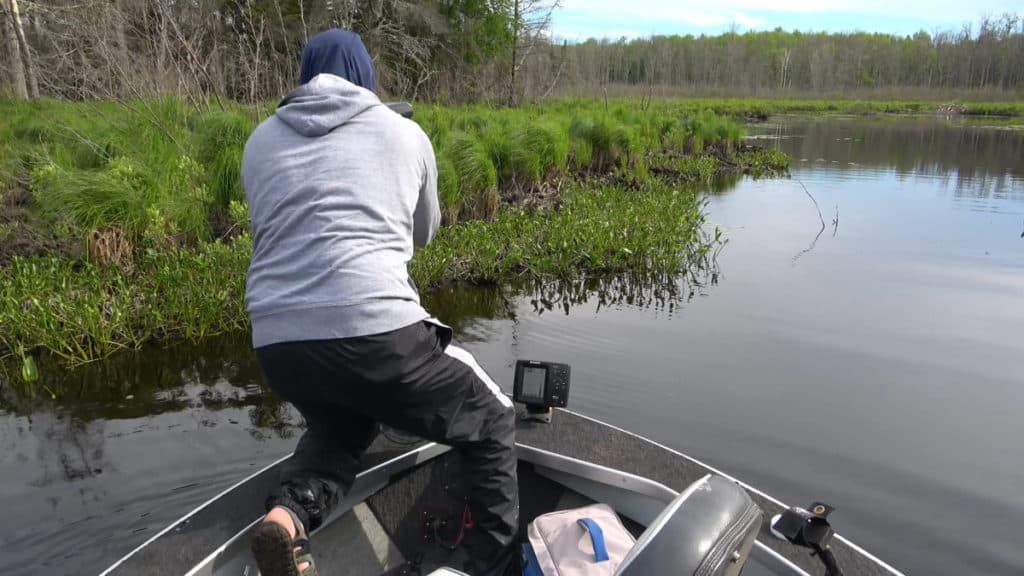 Commentary
Before you read any further, lets just make sure you got the correct Moose Lake. If you do a google search for Moose Lake in Wisconsin, it will show you Moose lake in Sawyer county, near Hayward. The Moose Moose Lake in this review is a little smaller and located near the town of Mercer in Iron county Wisconsin.
I had been to the Moose Lake near Hayward years ago, so when I went to this Moose Lake, I thought I was going back to the same place. I didn't realize it was a different Moose Lake until I was editing the video for this lake.
The two lakes are relatively close to each other. One is by the Chippewa Flowage, and the other by the Turtle Flambeau Flowage. Since I have camped at both flowages in the past, it didn't even occur to me that each flowage had a Moose Lake near it.
Now that we got that cleared up… here's my thoughts on this lake. Moose Lake is an exceptional example of a large, undeveloped lake in a wilderness setting. It has a diversity of emergent and submergent aquatic plants. You are literally in the middle of nowhere. It is one of the few lakes I have been on where you can hear nothing but nature sounds.
Finding information on Moose lake wasn't easy. The Wisconsin DNR website, which normally gives all the stats, just gives a lengthy description of the area instead. This is actually a SNA (State Natural Area) and is owned by the Wisconsin Department of Natural Resources.
While fishing the Turtle Flambeau Flowage, I picked up a fishing hot spots book called "Fishing the North Country." It has the flowage in it along with a few surrounding lakes, including Moose. The rest of this information is what I gathered from this book.
The Wisconsin DNR site says this lake has a reproducing population of muskies. This book says muskie populations are augmented by state stocking. Northern pike and bass are self sustaining. Growth rates are good for northern and muskie. It has an array of panfish, including bluegill, pumpkinseed, rock bass, and yellow perch. The panfish growth rates are slow. A recent survey found no panfish exceeding 8 inches. Pumkinseed seemed to be the most abundant. The largest muskie surveyed was 41 inches, northern pike 30.5 inches, and largemouth bass at 17 inches.
Muskie were introduced on alternating years. Usually 250 to 540 fingerling, however the program has been curtailed. Largemouth were stocked in the 1980's to bolster the population.
What do they eat in this lake? White sucker are abundant and provide important forage for the muskie and northern pike. All the juvenile panfish also provide plenty of food for the gamefish.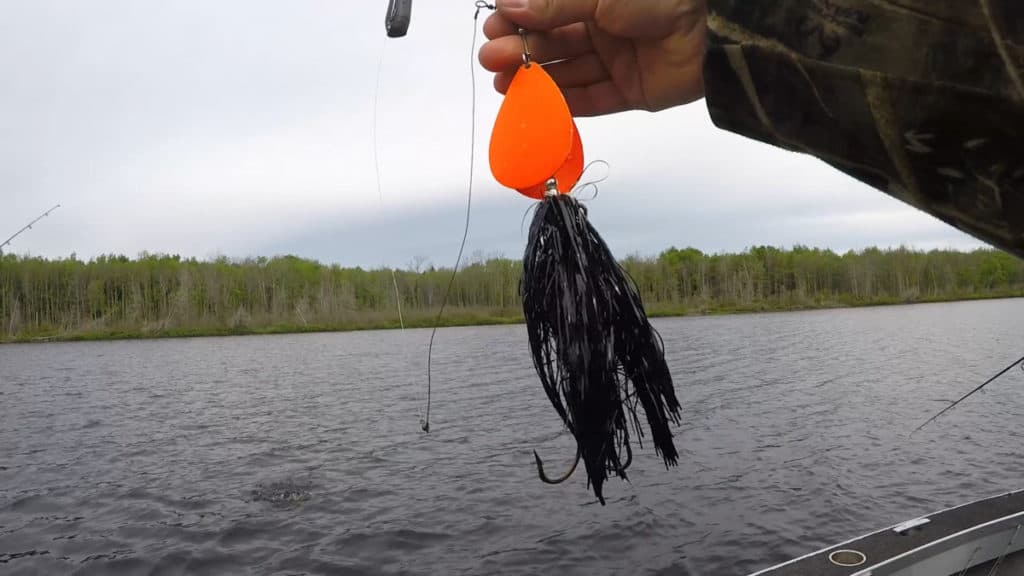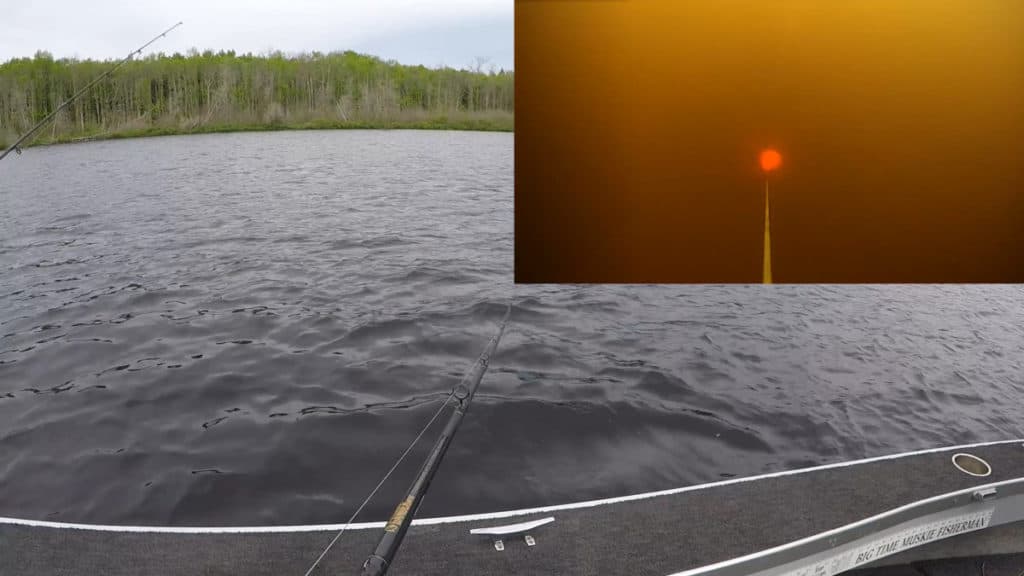 Moose lake is dark and murky, so you will want to choose lures with bright colors and high vibrations and flash. This whole lake is fairly shallow, with the deep hole being 12 feet. It is also small enough that you can fish the entire lake in a couple of hours. If you want to pinpoint the best spots in this lake, here are the spots the book points out.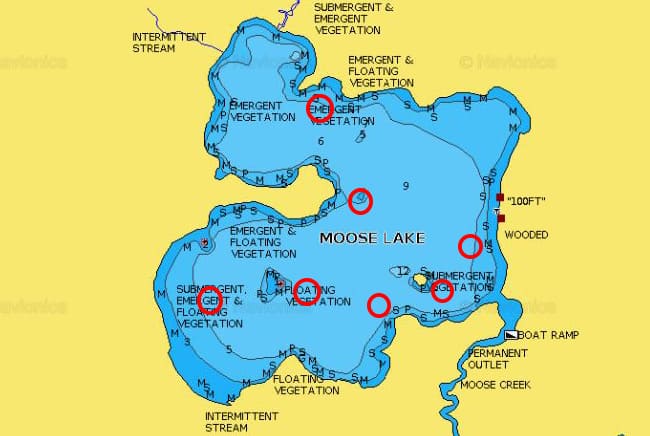 Like always, focus on the weedlines and areas of transitions. The creek inlets are also a good area to focus on.
In conclusion, Moose lake is "Back in the woods." If you want to get away from it all and observe pristine wilderness, this is a great spot. You will see lots of wildlife including eagles and ospreys. This is a wet and muddy area, an ideal breeding ground for mosquitoes, so dress accordingly if you go out here.
Fishing Experience
I fished Moose lake on the last day of a four day camping/fishing trip at the Lake of the Falls Campground in northern Wisconsin. It was the end of June, and the weather was mild. We checked the map for nearby lakes in the area, and moose lake stood out. It was way back in the woods, so we were hoping we would have it all to ourselves. After a long bumpy drive down a dirt road, we finally found the landing. When we got out of the truck, we were immediately swarmed by mosquitoes. I know I keep mentioning the mosquitoes, but they were really that bad. I've only experienced mosquitoes this bad once before, and it just so happens, it was while camping at the other Moose lake near Hayward, WI.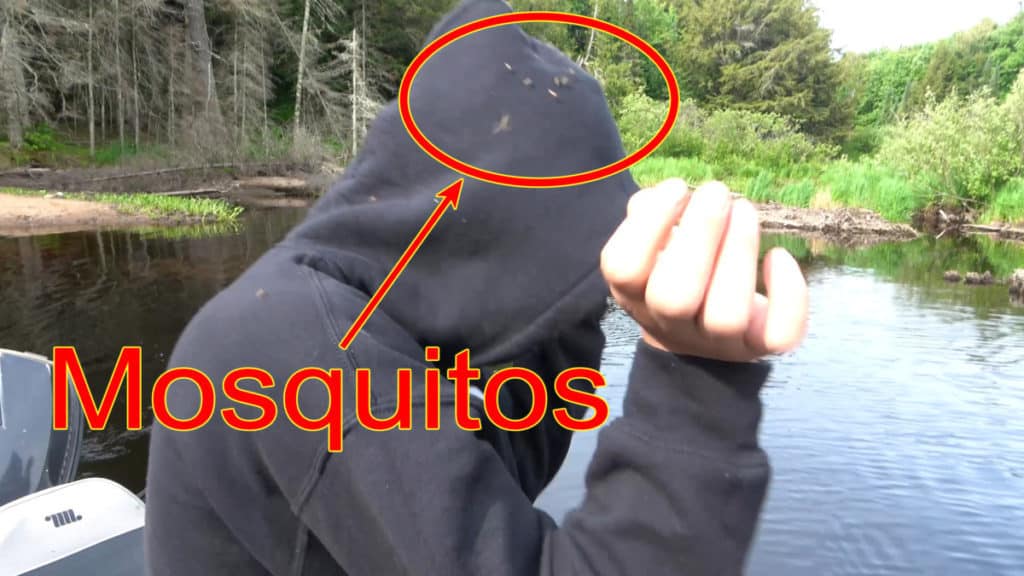 To get to the lake, it is a slow trek though the obstacle ridden channel, all the while getting eaten alive. Once we made it to the open lake, we did a few high speed circles while swatting all the mosquitoes off of us, in hopes they couldn't keep up.
I started out throwing some big flashy baits like the cowgirl, in hopes of attracting some attention. It didn't take long before an eagle perched above us to watch what we were doing.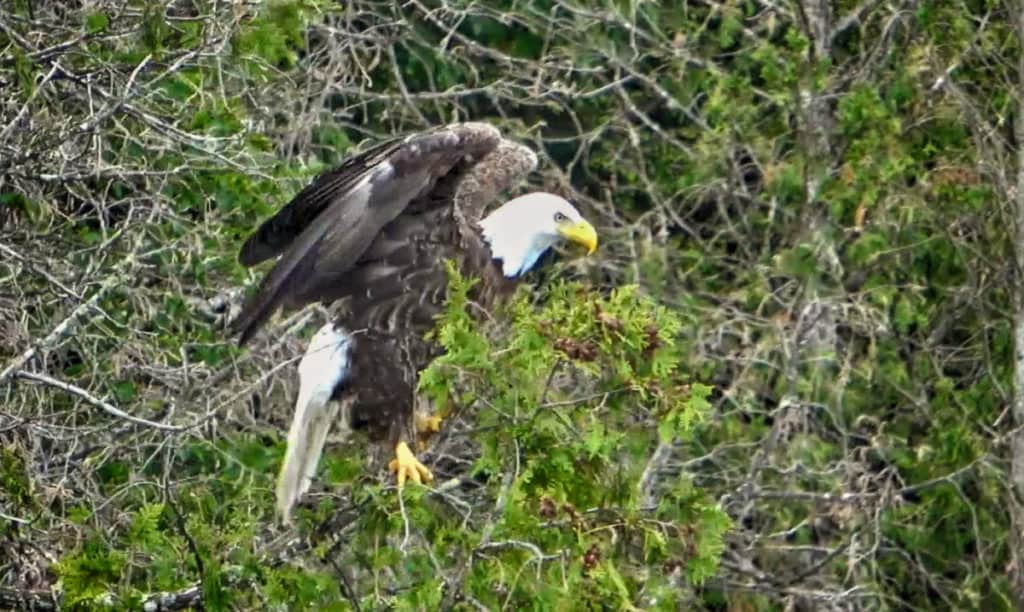 We worked our way around most of the lake. We really enjoyed the beauty, but the fish had no interest in biting. We saw absolutely no signs of fish anywhere, and were starting to wonder if there were any fish in this lake at all.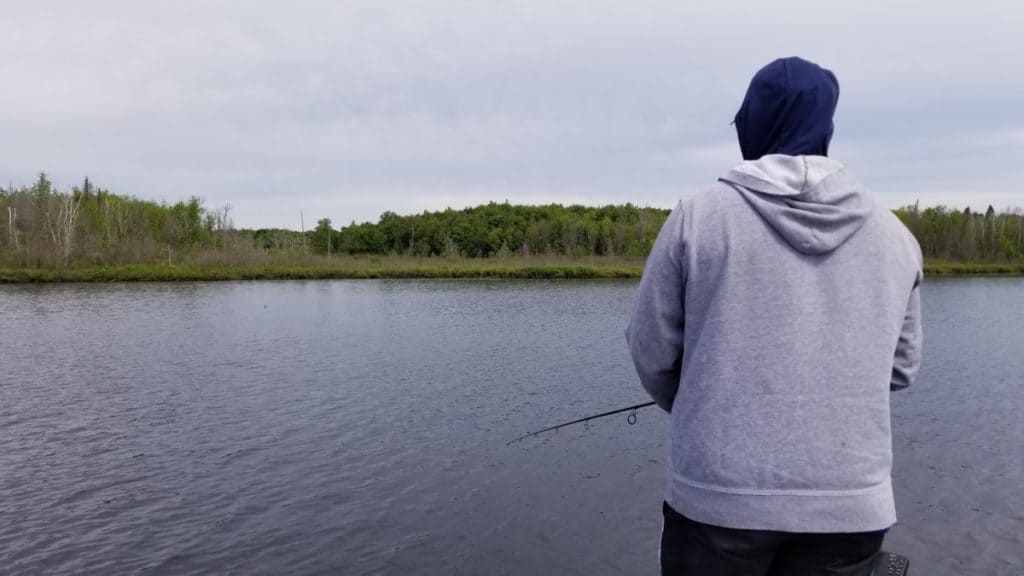 After about two hours, Reggie got a bite. It was the northwest side of the lake near some lily pads in about 3 feet of water. I assume it was a bass, but we never did see it. That was the highlight of the action we got. After that, we decided to pull up the hoods and cinch up our sweatshirts and make a run for our lives back to the landing.
I'm almost tempted to try this lake in the fall to see if we just hit it at a bad time. If this one expereince is all I have to go on, then I would say there is no need to visit this lake. There was one other boat on the lake while we were there. I tried watching to see if he caught anything, but didn't see any action from his boat either. If you are a nature photographer, I would highly suggest coming out here. It may be the only way you get lots of action.
Thanks for visiting Go Midwest Fishing Lake Reviews. Check out other interesting articles like, "Steelhead Fishing On The Brule."