Lake Stats
Acres: 300
Max Depth: 41 feet
Mean Depth: 17 feet
Bottom: 60% sand, 15% gravel, 10% rock, 15% muck
Fish Survey: Click Here
DNR Contour Map: Click Here
DNR Interactive Map: Click Here
Google Maps Location: Click Here
Fish Species
Walleye (Abundant)
Musky (Common)
Panfish (Present
Largemouth Bass (Present)
Smallmouth Bass (Present)
Watch us fish Pine Lake in Late June
Boat Landings
There is one public boat landing on the far north end of the lake. It is alongside Oma park.
I'm not sure if they recently upgraded this landing, but it was a very nice landing. There is a large paved area up top and another one down close to the lake.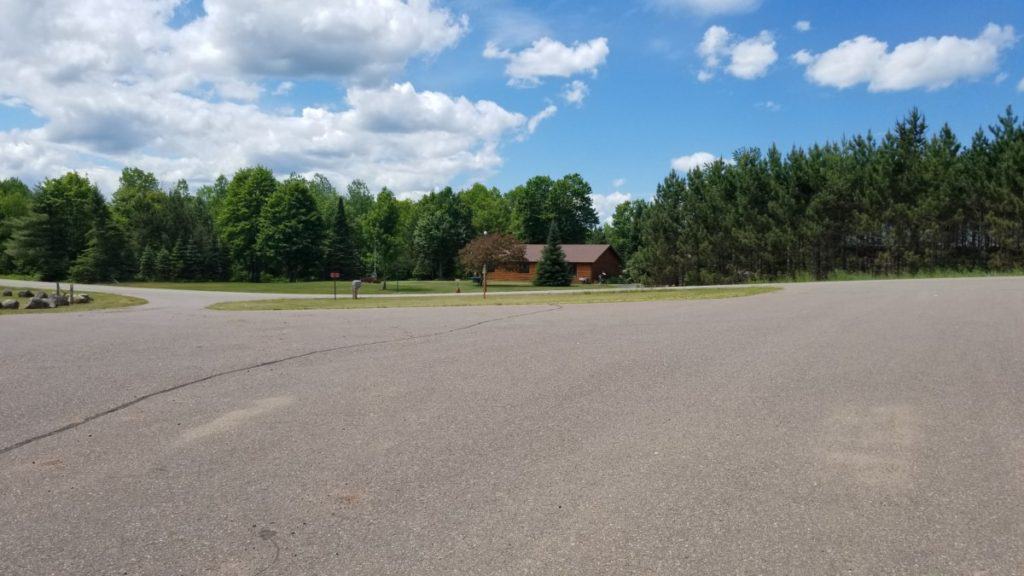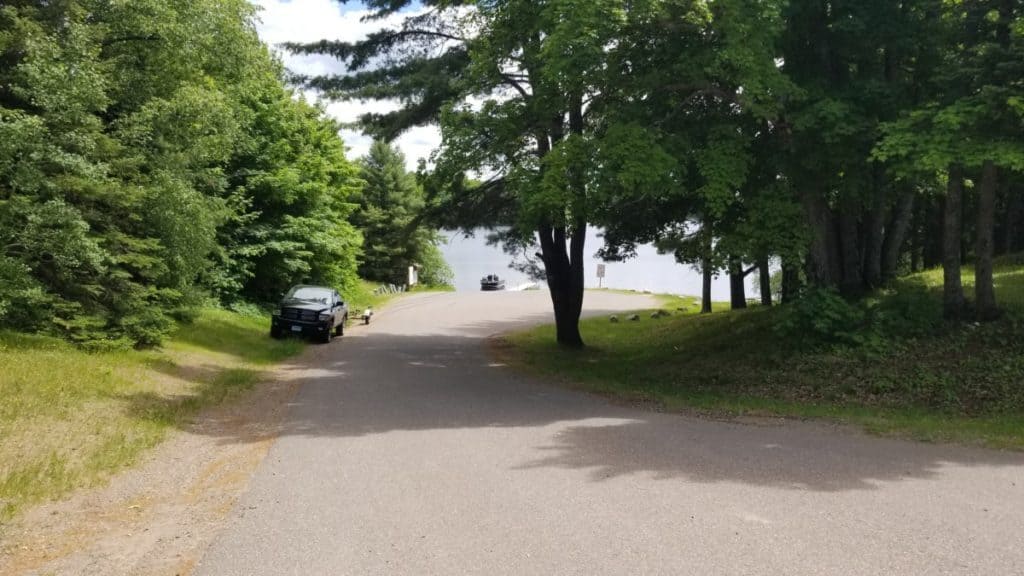 The boat launch was real easy to use and it has a dock to park your boat at. I wasn't real sure as to where I was suppose to park my truck and trailer, so I just parked along side the road going up the hill. It seemed like any other spot would be blocking traffic.
Commentary
Pine lake is one of those rare waters that can claim to have "abundant walleye." In fact, there are so many walleye that they stunt their own growth for lack of forage. Most walleye are only 12-13 inches, although it is possible to catch them in the 18-20 inch range.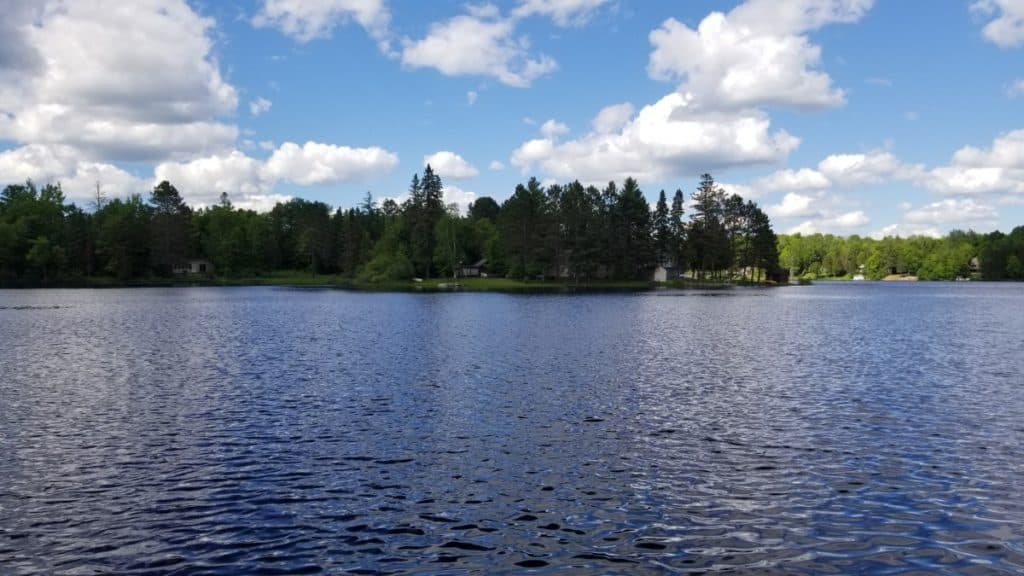 Muskies are common and have natural reproduction. You're probably not going to catch your trophy muskie here, but you should see plenty of action. You will be doing good if you catch one over 30 inches. Take another look at the fishery survey to see the average length of the muskie in this lake.
Smallmouth bass, although not as abundant, have some decent size to them if you happen to hook into one.
This is a long skinny lake running north and south. Usually this type of lake is difficult to fish, but Pine lake has lots of fish-able shorelines with nice weed beds. I was surprised to see so many homes built along this lake.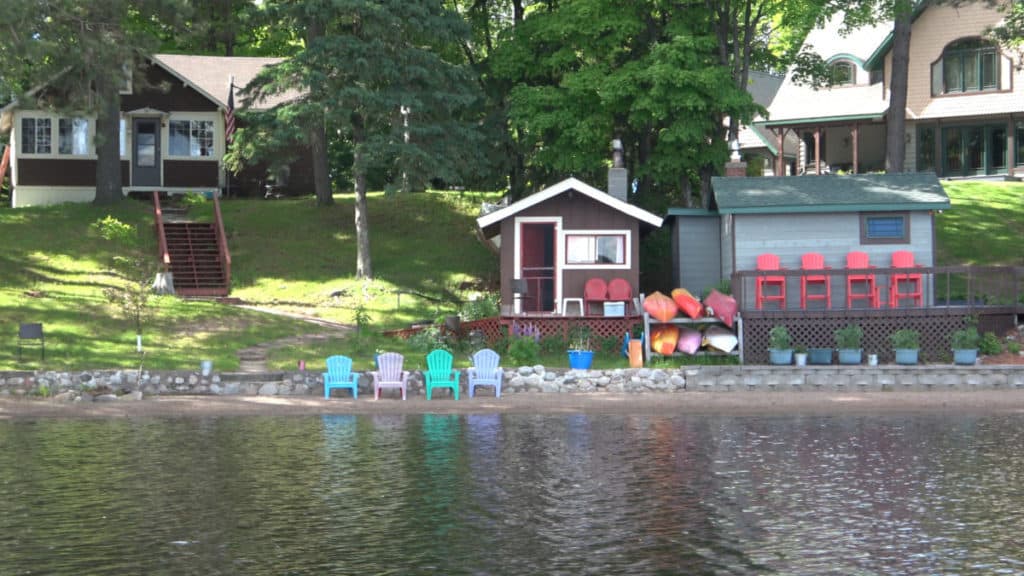 Pine lake is just north of the Turtle-Flambeau Flowage and the town of Mercer. This is "out in the sticks" as we like to say. Lots of trees and wildlife without many people. Fishing here is awesome because there is very little fishing pressure. Most fisherman here are locals.
Fishing Experience
I was on a week long fishing trip, staying at the Lake of the Falls campground near the Turtle-Flambeau Flowage. We were looking for some new lakes to hit in the area, and on the last day of fishing we drove up to Pine lake.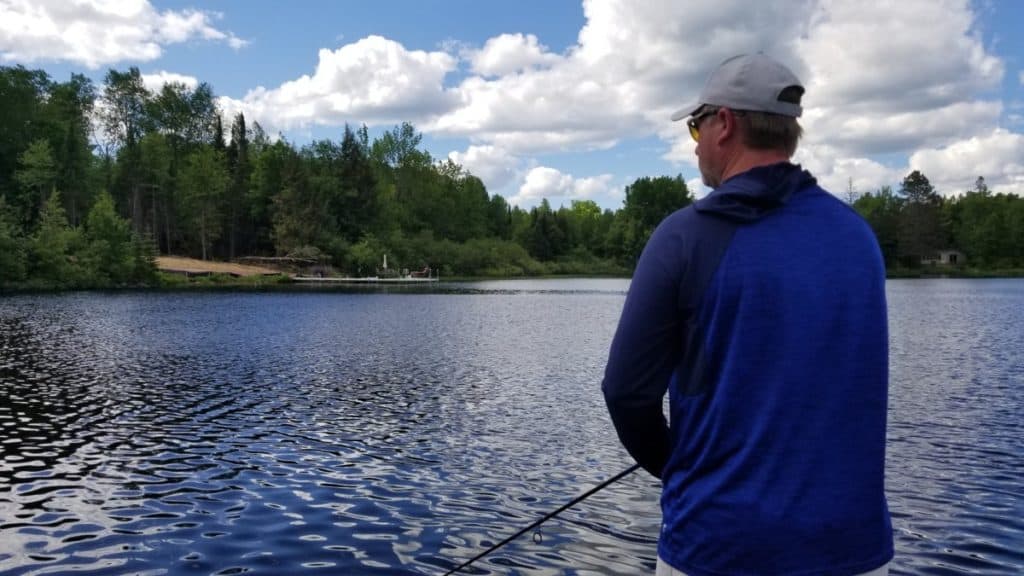 It was a beautiful day in late June. Unfortunately we were there during a slump. According to the locals, the fish have been turned off for the last two weeks. I would have to agree. Although we have been catching some fish this week, it was slow.
Matthew provided some comic relief as dropped his pole in the water and proceeded to chase after it. As I told him, "You picked a good lake to fall into." He had been talking all week about going in the lake, and some were more pleasant than others. This looked like a lake that was meant for swimming.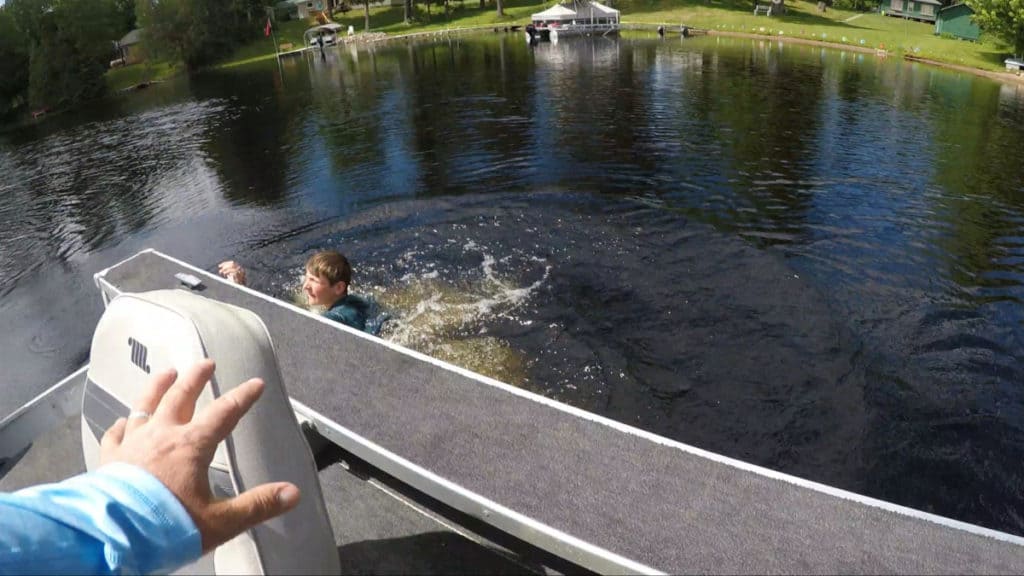 Right off the landing it looked good so we started fishing there. I immediately had a muskie follow up. We had couple more follows not long after. They seemed curious, but not in the mood to bite.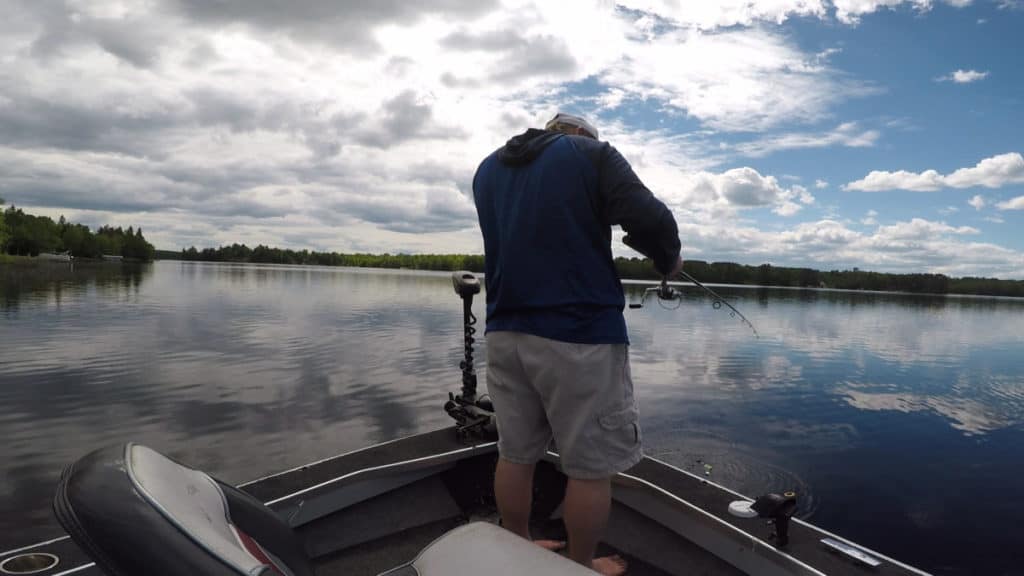 When we got the the south end of the Pine lake, we were all surprised when Mathew hooked into a 3.6 pounds smallmouth. It was the highlight of the day, and he enjoyed it very much.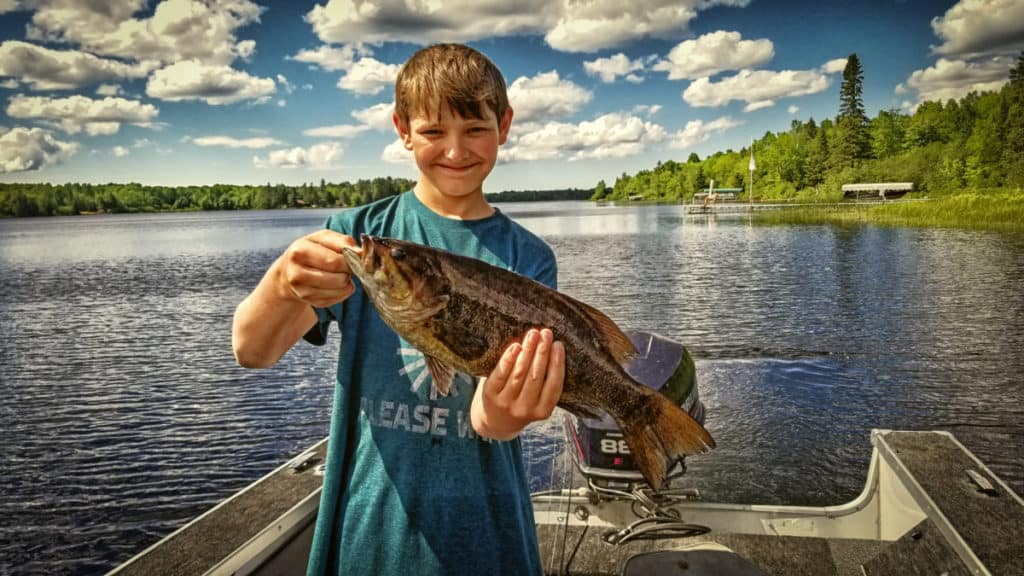 As we worked our way back up the west shoreline, it looked really good, but we didn't have any more luck after catching that large smallmouth.
This was a really great lake to fish. I think we just hit it at the wrong time. I didn't realize at the time how many walleye are in this lake. Maybe we should have targeted them. We mainly were fishing for muskie.
Thanks for visiting Go Midwest Fishing Lake Reviews. Check out our other great articles like, "How much does it cost to refill one pound propane tanks."